Yesterday was the big dedication day for the Clinton Presidential Park Bridge or what used to be known as the Rock Island Bridge until a little over 10 million dollars was poured into it. I think this will be money well spent. After all the speeches and ceremony, they opened it up to cyclists and pedestrians. I like that they let the cyclists go first on these things since the cycling groups have been very vocal about getting these bridges built. Once the dignitaries left, I had a chance to leave the ceremony and go grab my bike for a chance to say I was among the first.
Of course it was very crowded and many of the pedsetrians were distracted, looking for their names engraved into the footpath of the bridge. (It's a donation thing.) I slowly picked my way through the crowd until I caught up with my wife and a close friend. We then rode down to the North Little Rock side to see the statue of a young man on a bike. A tribute to a young cyclist. Nice. It doesn't look like it's been permanently installed yet but should be a nice feature when it's all done. Another thing that my wife Lisa pointed out is that a Taco Bell is conveniently located near the base of the North Little Rock side. (…must be strong….)
Once we got back on the bikes we rode slowly back across. This time I recorded the trip since I wanted to come up on the Presidential Library. The bridge feels about the same width as the Big Dam Bridge except the very top where it widens out a bit. As a warning, watch for folks not only looking for their names but also stopping to take pictures of the Clinton Foundation Logo in the middle of the footpath at the very top of the bridge. I've included the video and several pictures from up on the bridge. The bridge will be open again for good starting Sunday, October 2nd. At this point, I have no idea if it will be used heavily by walkers like the Big Dam Bridge so be careful if you are riding or walking. Plenty of room for everyone if we just watch for each other.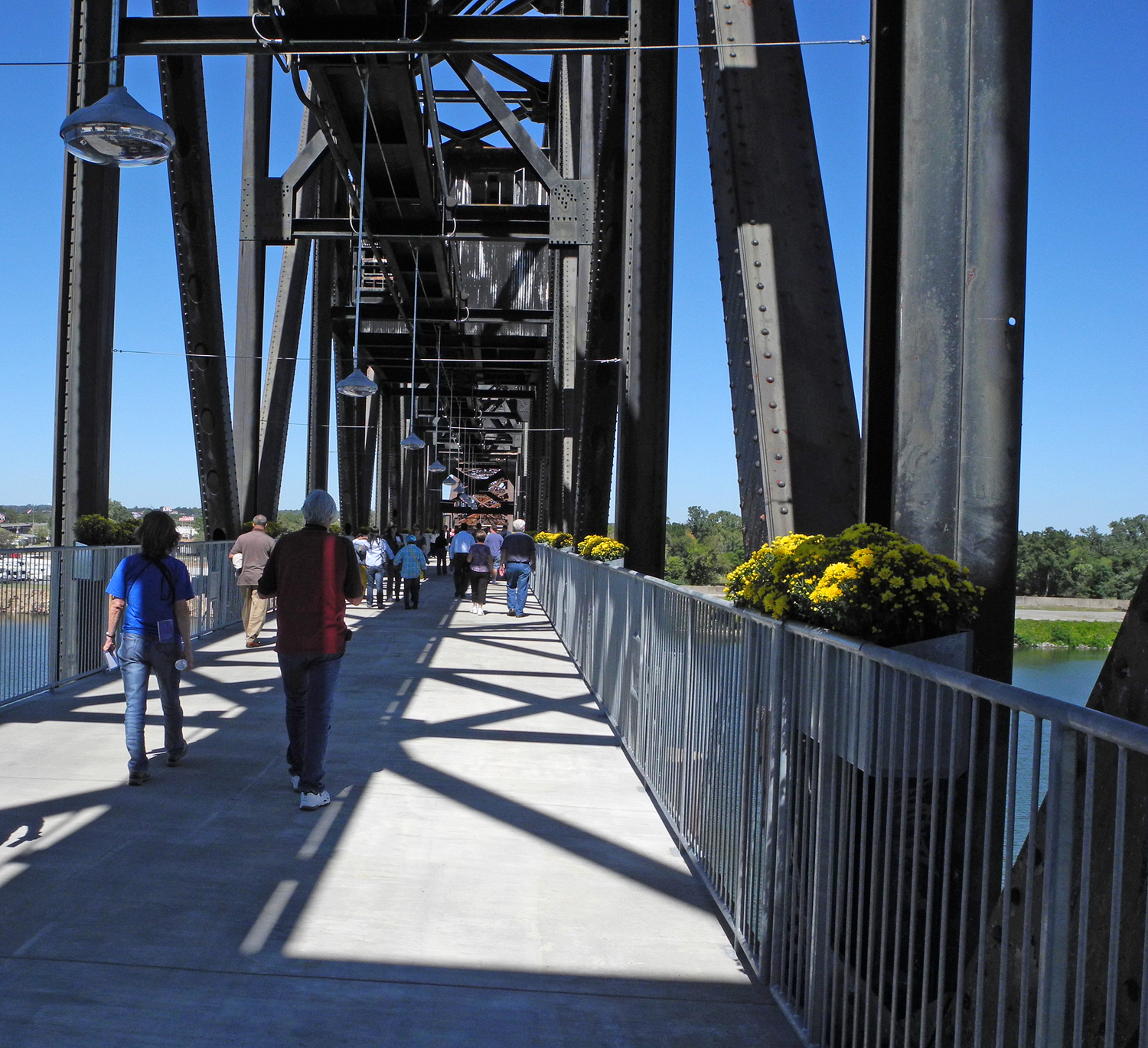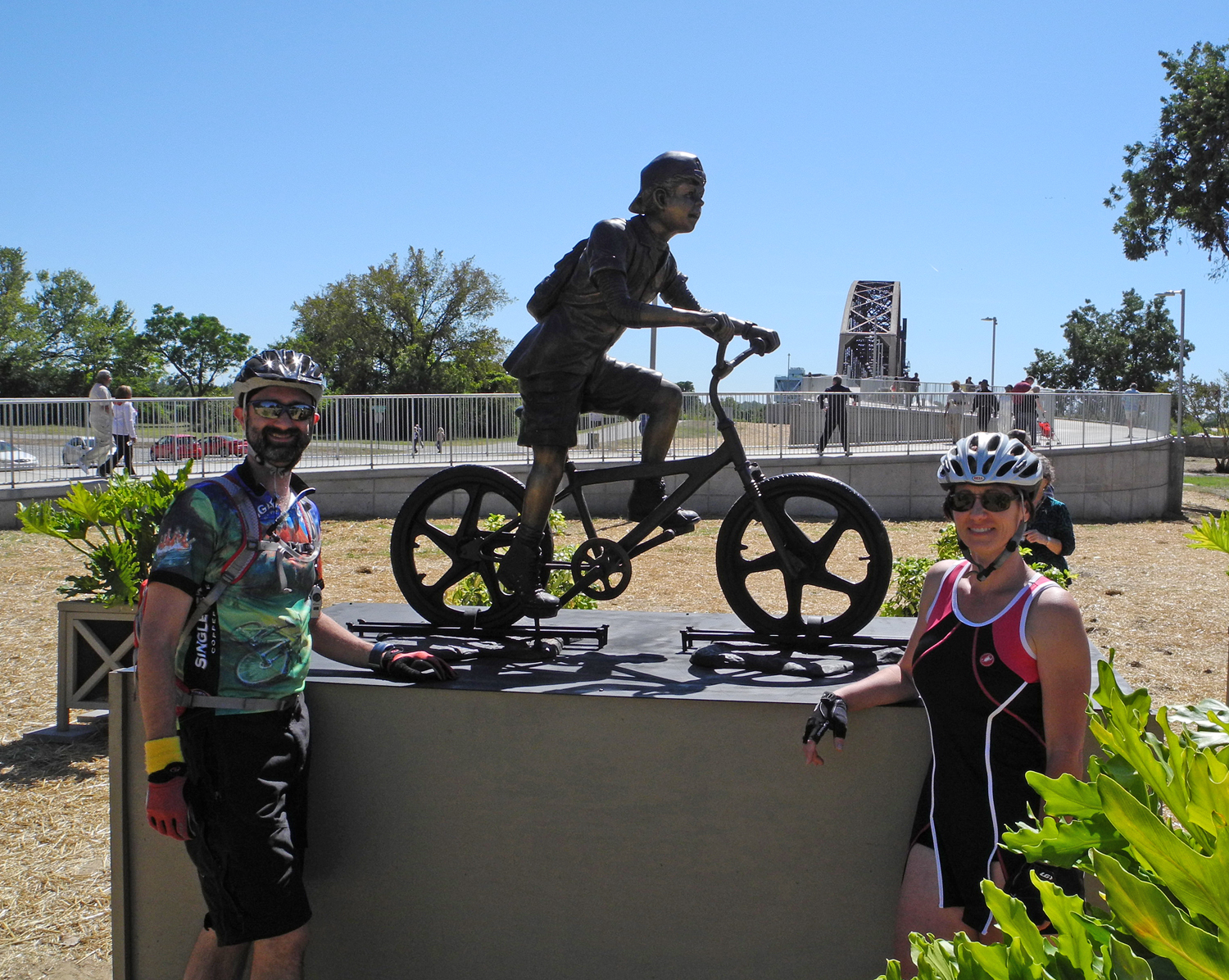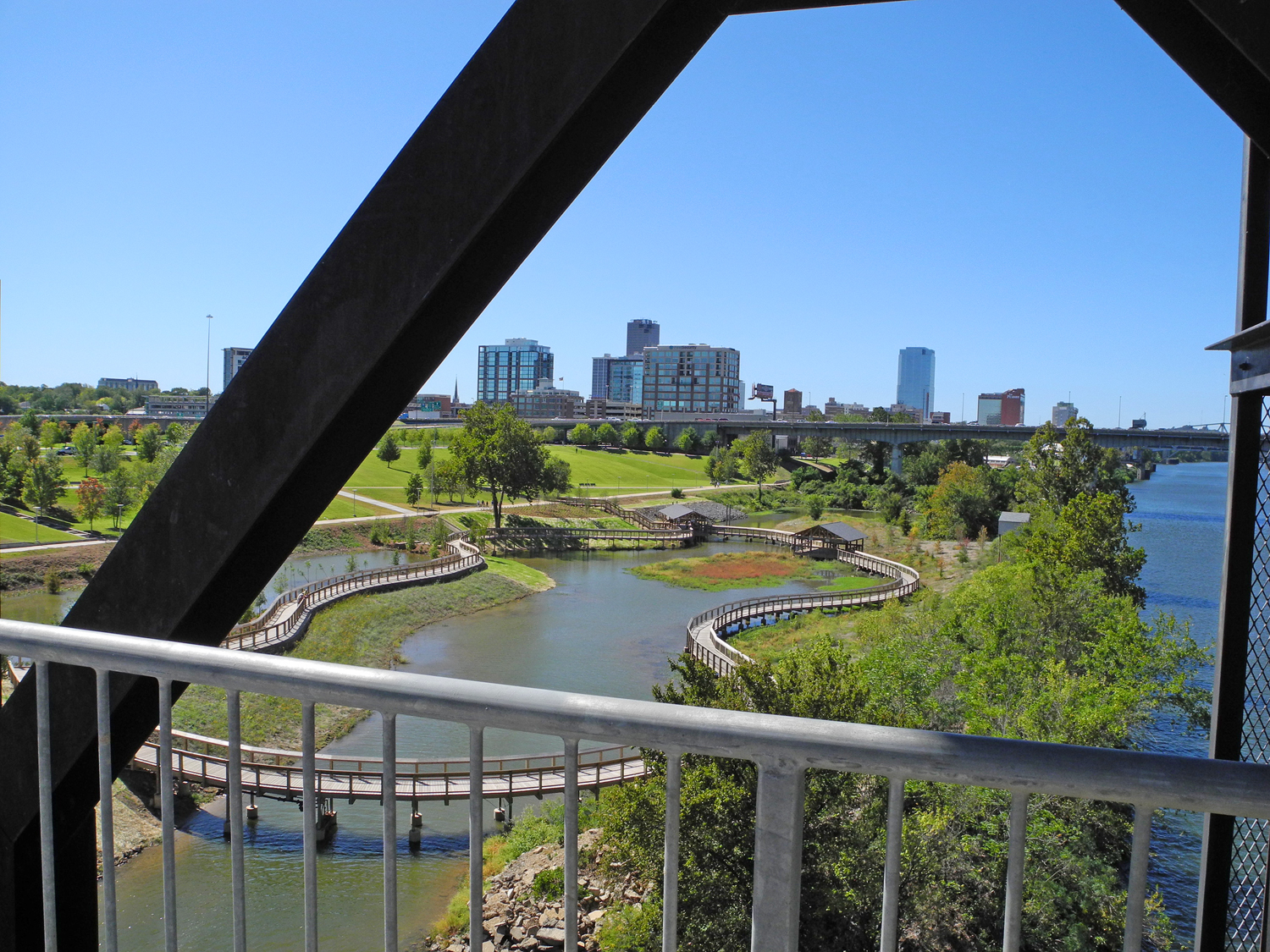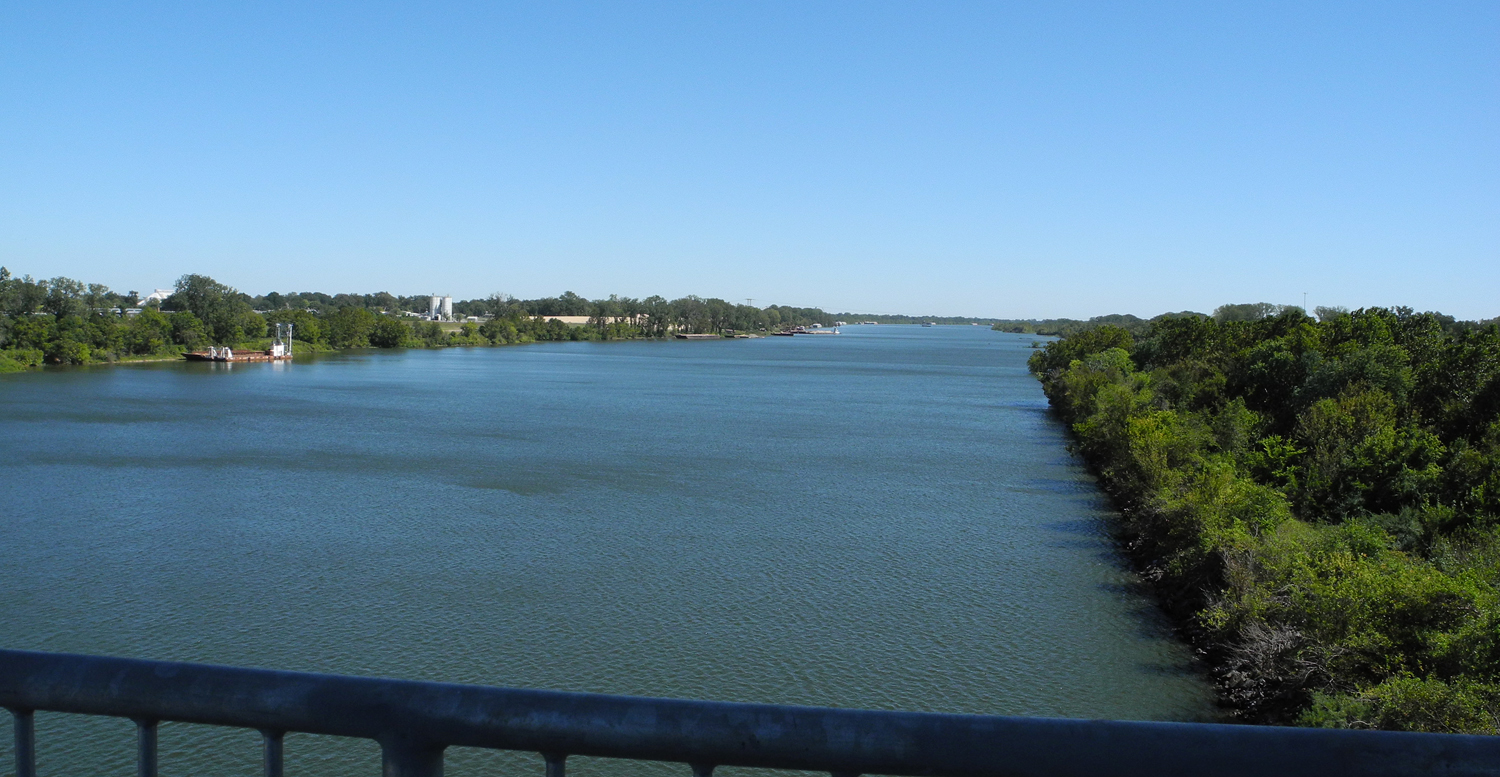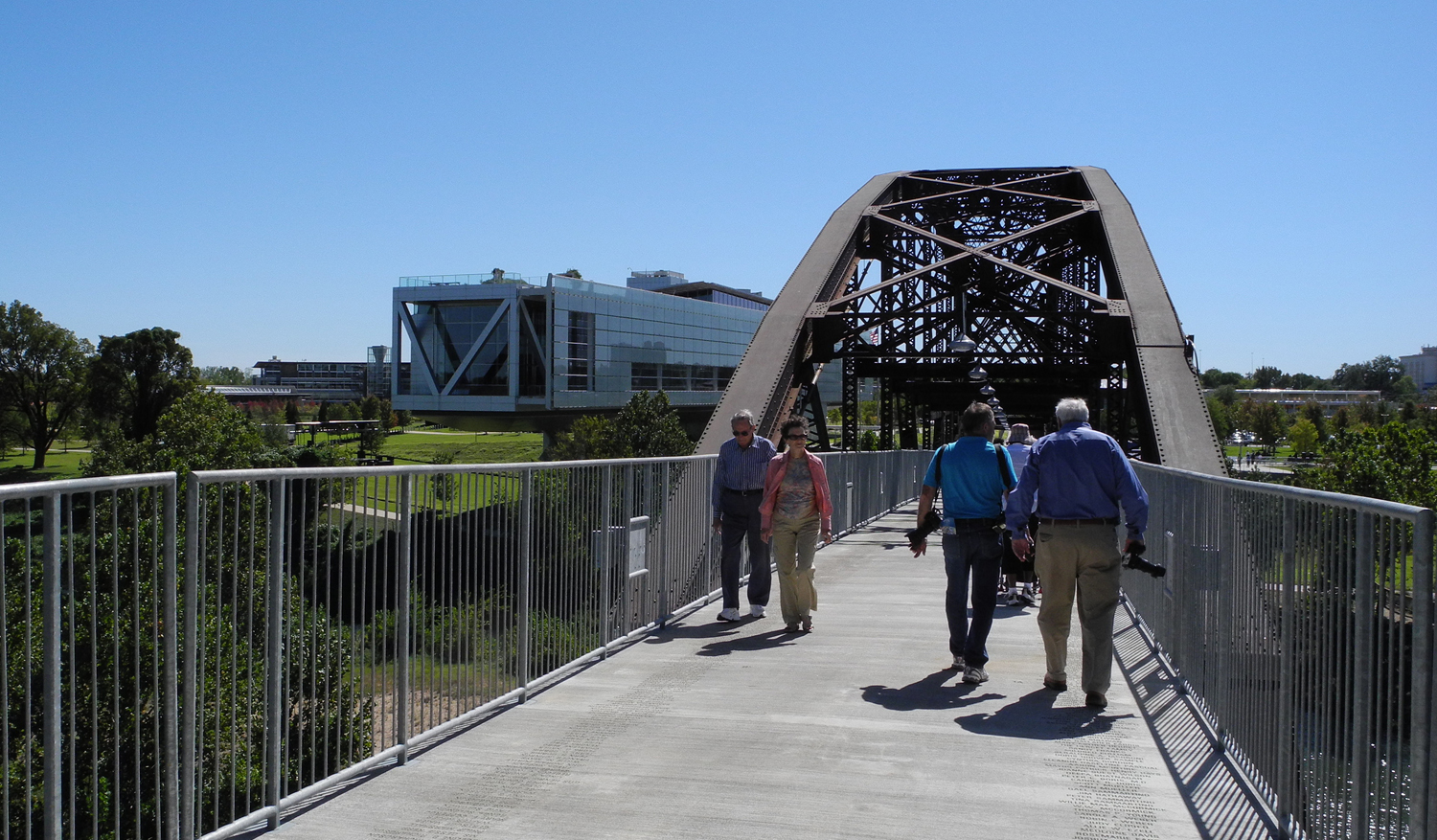 Now on to closing the loop. We have a world class urban trail. I don't believe there is a city our size with trail system as extensive and unique as the Arkansas River Trail with no less than 4 pedestrian and cycling bridges, including one of the longest in the world. Tying together 14 parks directly along the route plus numerous others within blocks of the trail it really is the hub for outdoor activity in central Arkansas. Face it folks, we live in one of the best places in the country for outdoor recreation. Let's not waste it.