It seems like there is a lot of news coming out of Northwest Arkansas concerning new and improved trails. The Walton Family Foundation is hot and heavy on building new trails buoyed by the recent studies showing the economic benefits that are currently showering on the region due to these walkable, bikeable ribbons. The latest addition to the system of trails known as the OZ Trails will be on Fitzgerald Mountain in Springdale.
I rode some of this new system a couple of weeks ago and can report that they are impressive with some higher risk sections for more advanced riders but also include easily rolled alternate lines for intermediate riders. Those who enjoy big air and fast, bermed turns will get all they want. The cross-country trails have some spectacular views and should be a destination for hikers during leaf-off.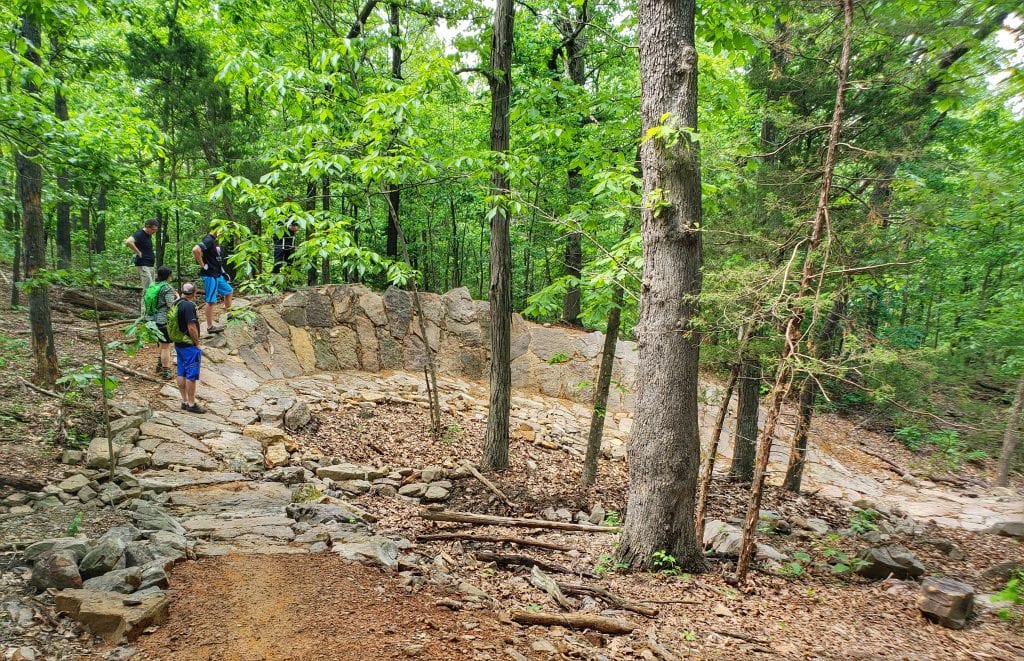 (from media release)
Announces Opening of First 7 Miles of Natural-Surface Trails
BENTONVILLE, Ark., June 13, 2018 – Springdale is growing Northwest Arkansas' mountain biking scene with a brand-new trail system that will be the largest in the city. The project, funded by grants from the Walton Family Foundation to NWA Trailblazers, will include 10 miles on Fitzgerald Mountain. The first 7 miles of natural-surface trails will open to the public on Friday, June 29 with the remaining 3 miles to be finished this fall.
"The natural rock formations at Fitzgerald Mountain create unique ride experiences accessible to cyclists of all skill levels," said Steuart Walton. "Adding Springdale to the Oz Trails network will strengthen Northwest Arkansas' reputation as a powerhouse mountain biking destination."
 The Fitzgerald Mountain trail system is designed for riders of all skill levels. It includes 4 miles of rocky, technical black trails and 3 miles of cross-country trails for hiking and walking on the north side of the mountain. An additional 3 miles of entry-level trails are currently under construction on the mountain's south side. The trail system is being built on 130 acres of land near Bayyari Park, which are owned and maintained by the City of Springdale and Springdale Water Utilities.
The trails are accessible from downtown Springdale, the Razorback Regional Greenway and in close proximity to Runway Bike Park, the future 2.75-acre mountain bike skills park at The Jones Center. Temporary parking, as well as a trailhead kiosk, are available at Bayyari Park. A new dedicated parking facility with 35 spaces will be completed by the end of the summer.
 "The Fitzgerald Mountain trail system will be a great addition to Springdale," said Springdale Mayor Doug Sprouse. "This project shows the benefit of community partnerships. Having a multi-use, soft-surface trail in Springdale will be an enjoyable amenity for our residents, and it will also draw travelers to our city who are looking for high-quality outdoor recreation opportunities."
 The $1.16M project builds on the 163 miles of natural-surface trails and paved paths funded by the foundation in Northwest Arkansas. According to three recent studies, cycling contributed $137 million in economic benefits to the region in 2017 alone. The number of cyclists and pedestrians using trails in the region has increased over the last two years and continues to rival usage in heavily populated areas like San Francisco and San Diego County.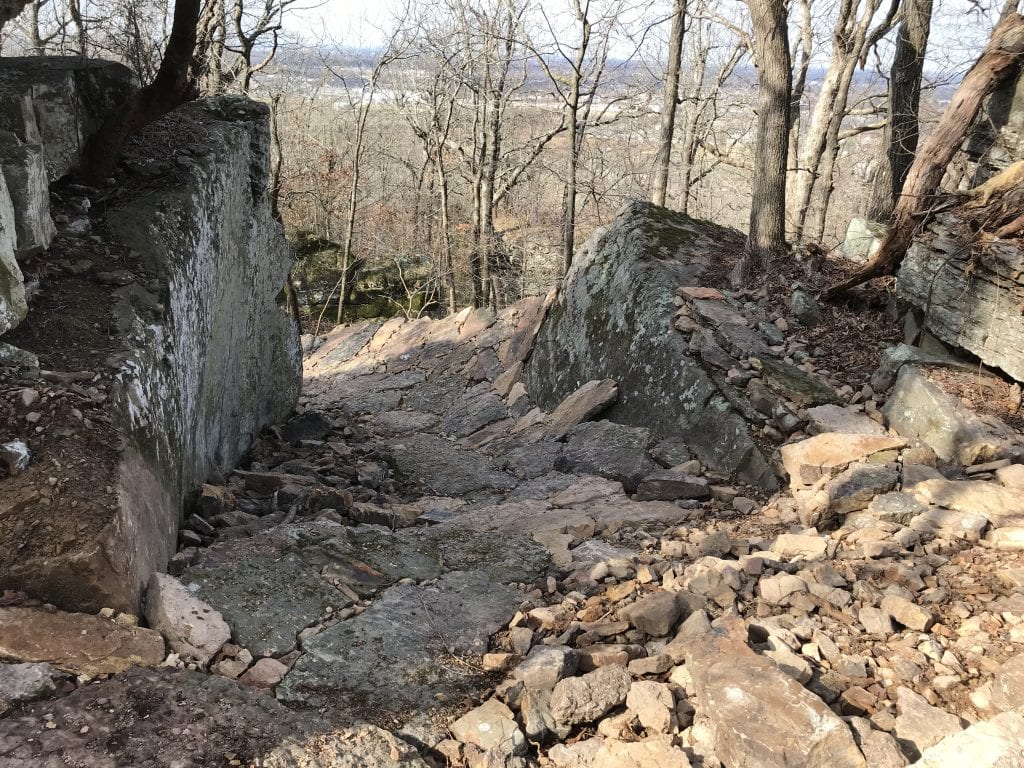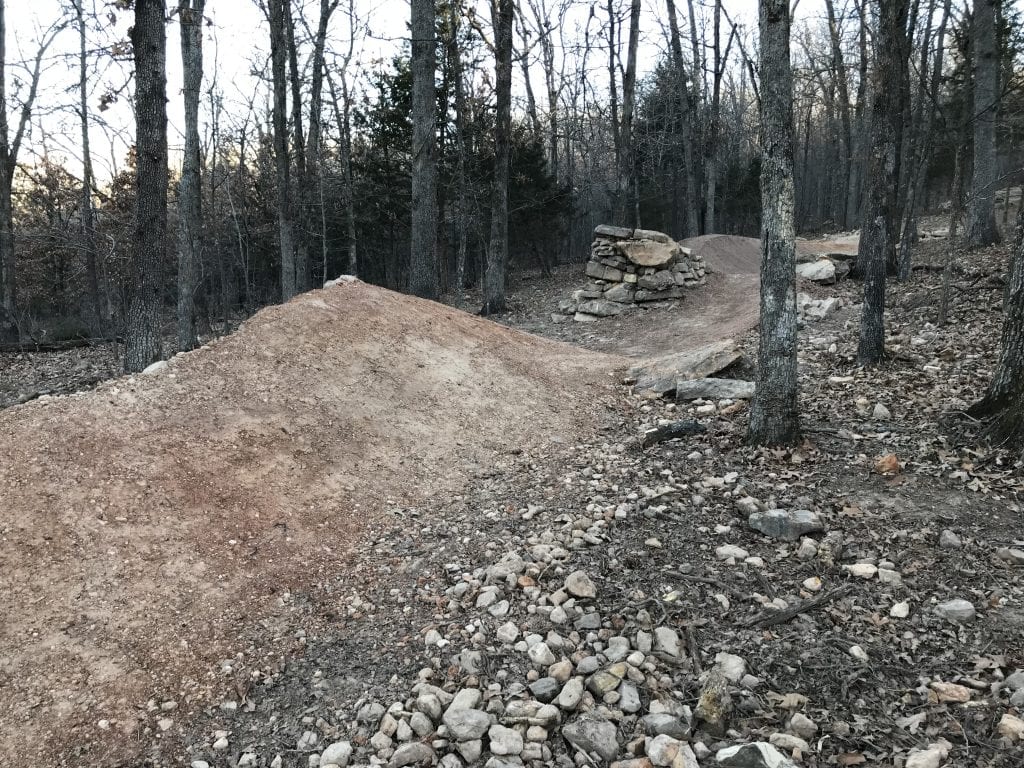 About the Walton Family Foundation
The Walton Family Foundation is, at its core, a family-led foundation. The children and grandchildren of our founders, Sam and Helen Walton, lead the foundation and create access to opportunity for people and communities. We work in three areas: improving K-12 education, protecting rivers and oceans and the communities they support, and investing in our home region of Northwest Arkansas and the Arkansas-Mississippi Delta. In 2016, the foundation awarded more than $454 million in grants in support of these initiatives. To learn more, visit waltonfamilyfoundation.org and follow us on Facebook and Twitter.