(Our weekly wrap-up of local and national outdoor news from other sources)
Local –
Paths offer easy, challenging hikes at Withrow Springs – NWA Online
Hike, eat, repeat. That's the way to spend a day exploring the trails at Withrow Springs State Park.
This 736-acre tract of forests, springs, and streams is a sparkling gem in the crown of Arkansas state parks. Withrow Springs is situated 5 miles north of Huntsville on Arkansas 23.
Camping, picnicking, bird watching, floating and fishing bring in the visitors. The park's three trails are what drew a quartet of hikers to the park with a goal of seeing all three. There's a trail for everyone at Withrow Springs.
Forest Trail on the north edge of the park is a flat, easy 2.5-mile hike. That is, after a short climb from the parking area. Dogwood Nature Trail is an up, then down, a loop of about three-quarters of a mile.
War Eagle Trail offers a picturesque 2-mile hike with a workout. The path starts out level, then finishes with a lung-buster climb that rates an 8 on the wheezer scale. It's a mile to the top and a mile back to the parking lot to…(more)
Christmas Bird Count engages everyone in conservation – Outdoor Wire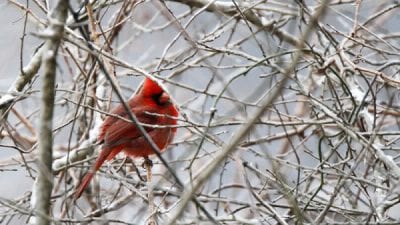 LITTLE ROCK — The National Audubon Society recently announced the dates for the 120th annual Christmas Bird Count — Dec. 14 through Jan. 5.
The Christmas Bird Count is the longest-running wildlife survey in the world, employing tens of thousands of bird-loving volunteers to gather data on the number and type of bird species found during the peak of migration.
Individual counts take place in a 15-mile-wide circle and are led by a compiler responsible for organizing volunteers and submitting observations to Audubon. Within each circle, participants tally all birds were seen or heard that day — not just the species, but total numbers to provide a clear idea of the health of that particular population…(more)
Arkansas State Parks Announce 'Park of the Year' Awards – ArkansasOutside.com
Mississippi River State Park took home the top award of 2019 Overall Park of the Year in the Arkansas State Park system. DeGray Lake Resort, Moro Bay, Historic Davidsonville, and Lake Dardanelle state parks won regional Park of the Year awards.
"Our state parks consistently excel at hospitality, taking care of our visitors, interpretive programming, maintaining our facilities, and assisting other parks," Arkansas State Parks Director Grady Spann says. "These five state parks were chosen because of their ability to go above and beyond our mission and perform in a superior manner."
Mississippi River State Park
Mississippi River State Park in Marianna was chosen as Overall Park of the Year for innovative partnerships that allowed park staff to serve their community in a meaningful way. Superintendent Kristina Root Carranza says most of their accomplishments were years in the making and came to full fruition this year. These collaborations increased spring break camp participation, created innovative designs for new observation shelters, and added capacity to…(more)
National – 
Giving back to grow the sport of Paddling – Jackson Adventures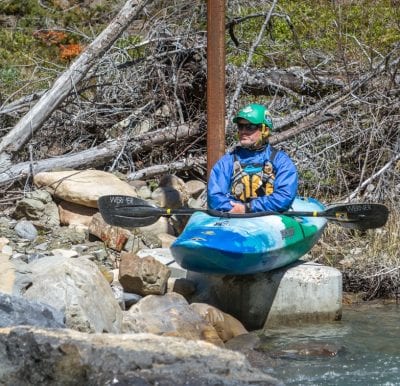 The only way that sports, and generally most activities, flourish is through the generosity of people volunteering their time, expertise and knowledge.
We began volunteering in kayaking when Hunter was 7 and learning to kayak. We enrolled him in the youth program at the Yukon Canoe and Kayak Club and became the parents that were out on the river with the kids in the summer and in the pool in the winter. It was great to get to be a part of helping so many kids experience the thrill of mastering something new and getting connected to whitewater kayaking.
As Hunter began to get older and compete we learned how to be gate judges and safety boaters at slalom races and how to be timers, whistleblowers and general helpers at Freestyle competitions. We were happy to play a part in enabling events to happen and loved that we learned more about the sport of kayaking and met a number of great people at many different venues.
This year we leaned in a little farther with Hunter qualifying as a Grade B ICF Freestyle Judge and Lee stepping into the role of Canadian National Canoe/Kayak Freestyle Committee Chair and Canadian National Canoe/Kayak Freestyle Team Manager at the recent World Championships in Sort, Spain. It's been a bit like jumping into the deep end but we continue to get as much as we give…(more)
Exercising 3 hours a week may lower your depression risk – Today Online
Those of us who walk, dance, run, ease into a downward dog, or glide and churn on ellipticals at least a few times a week are much less likely to develop clinical depression than sedentary people, even if we inherited an elevated risk for the condition, according to a large-scale new study of exercise, genetics and mental health.
Depression is, of course, one of the world's most common mental disorders, affecting more than 300 million people globally, according to the World Health Organisation. Some people experience a single bout during their lives; others face repeated episodes.
A growing body of research suggests that whether or not we develop depression depends, to some extent, on our DNA. The condition is known to run in families, and studies show that people who carry certain snippets of genes are far more vulnerable than others to depression…(more)
Have a great weekend and we'll see you on a trail.