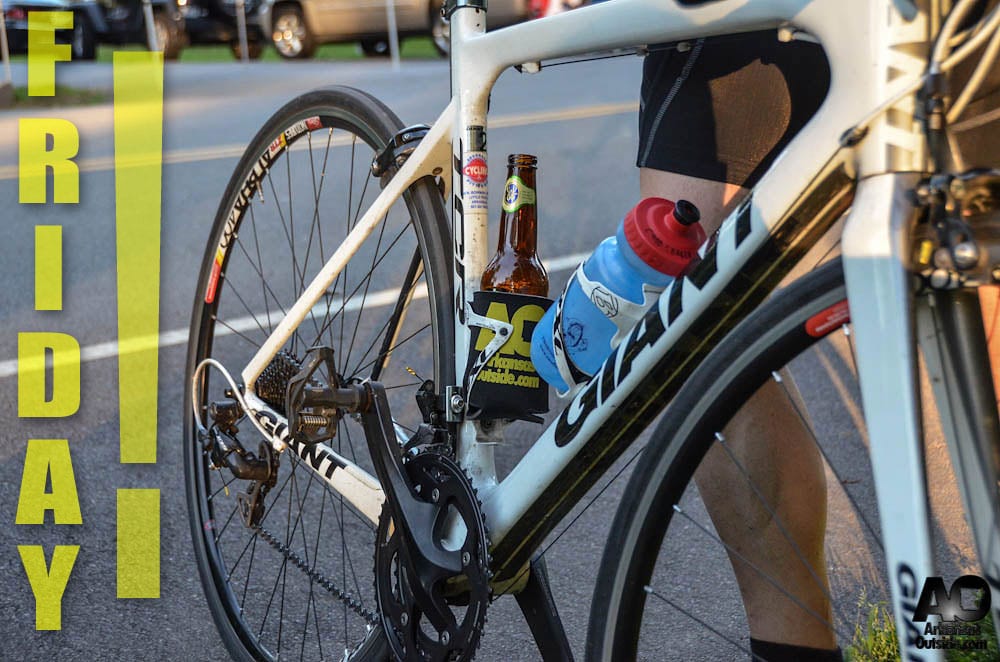 Yes, it's Friday…
…but not just any Friday. First, it's Spring, time for moderate temperatures, open restaurant and brewery decks, fewer clothes. Go outside, listen to the birds, feel the comfortable breeze come out of your caves, and brush off the dust of Winter. Second, We have had some rainy days lately but for now, they seem to be behind us, outside of some flooding along the Black River area and parts of the Arkansas River Trail, the water is receding to manageable levels, much of the pollen has been knocked out of the air, trails are beginning to dry up. Things will return to normal.
Third…
Check out the forecast.
Now, I know that today is not Friday for everyone, I spent over 20 years in retail and know the frustration but just remember, when your Friday comes around, enjoy it. Besides that forecast, what brought all this Friday stuff around? Well, we came across the Arkansas Outside Pinterest Page which we haven't been paying much attention to lately and along with it our Friday board which was a lot of fun to create a few years ago.
Today, rejoice in an Arkansas Friday with a glorious weekend ahead of us. Share your favorite Arkansas Outside Friday Image and let us know your outdoor plan for the weekend.
Here are a few images to get you started: