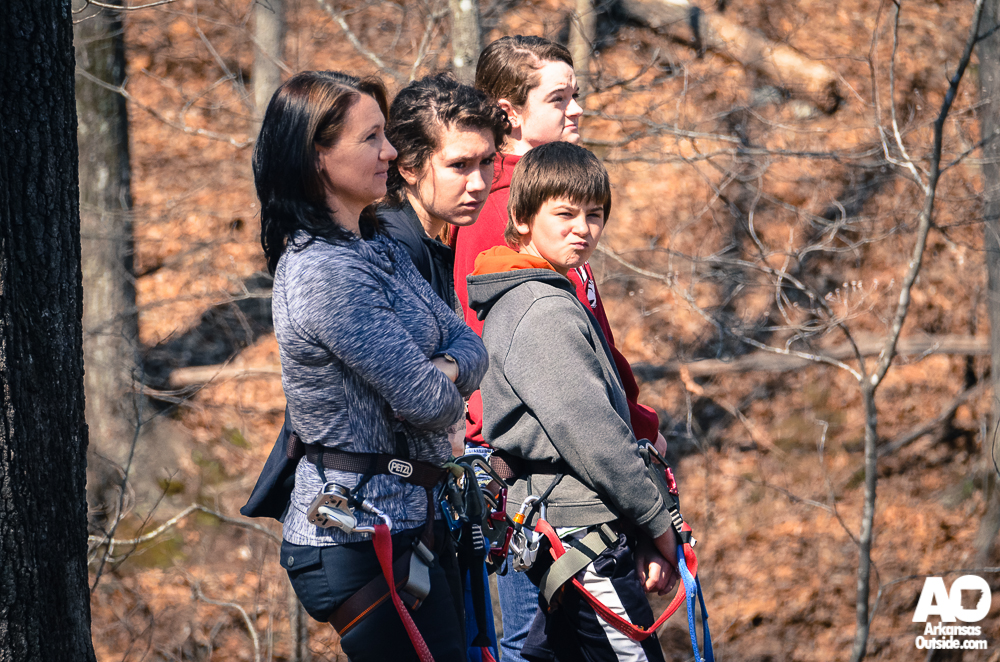 Loco, bonkers, loony, mad, psycho, or nuts are all words one might choose to describe the adrenaline junkies who are always seeking the next adventure. I am certain some of those words have been used to describe me while having little or nothing to do with my own adventure seeking. Recently our family took an opportunity to once again visit one of our favorite Arkansas towns, Mountain View. The Arkansas Outside team has been a frequent visitor to the area this spring spending three weekends there within a span of six weeks. The first visit for the Sylamore Trail Run, again two weeks later for the 3 Days of Syllamo races and two weeks after that for a family fun weekend. The last visit was all about music with our crew of three bound for a concert at the Ozark Folk Center and another overnight stay at the Cabins at Dry Creek. Visiting Mountain View without having an outdoor adventure would violate our nature so the kid and I headed over to the LocoRopes high-wire adventure course to test our balance and to take another stab at mastering those tricky obstacles. There was much laughter, a few screams, a couple of hollers and a smattering of woo-hoos. Next time you're in Mountain View for a trail run, mountain bike ride or just for fun, check out LocoRopes and Go Loco!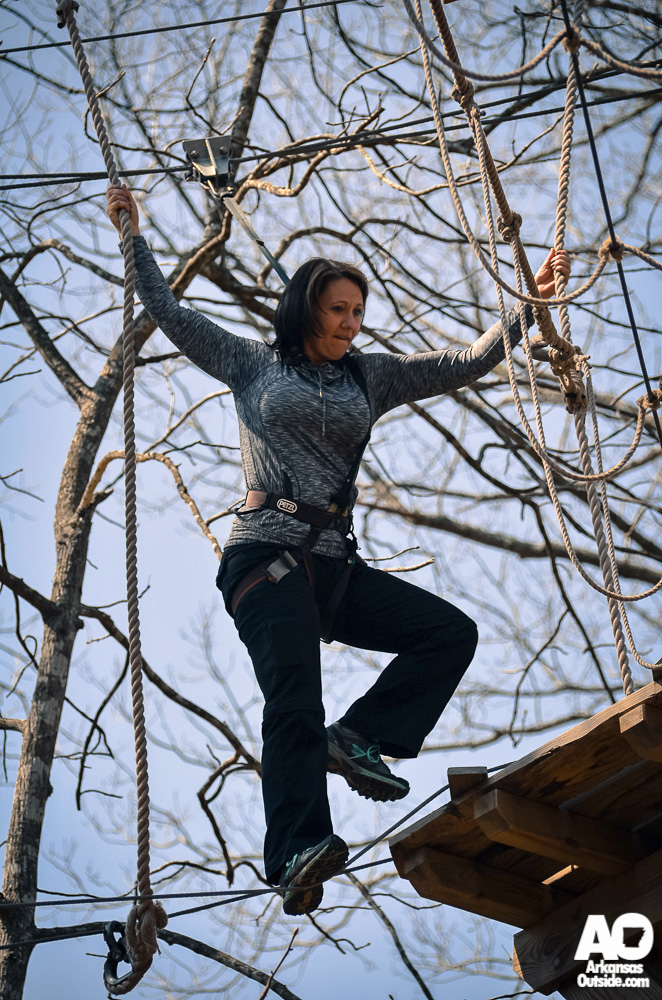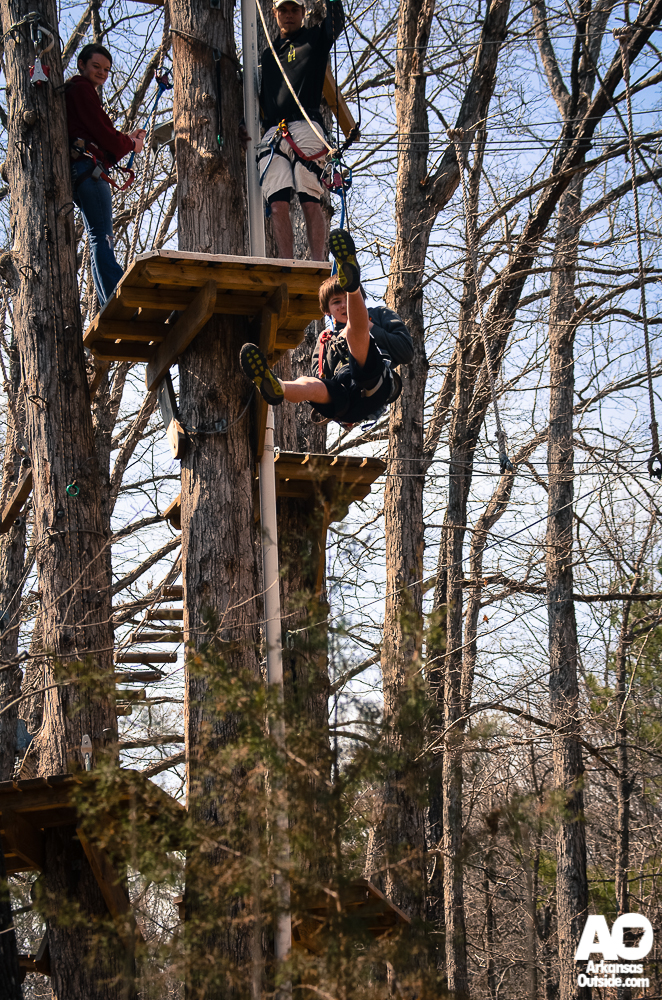 Fun for all ages, kids and kids at heart can make the course more or less challenging depending on their own comfort level of "letting go".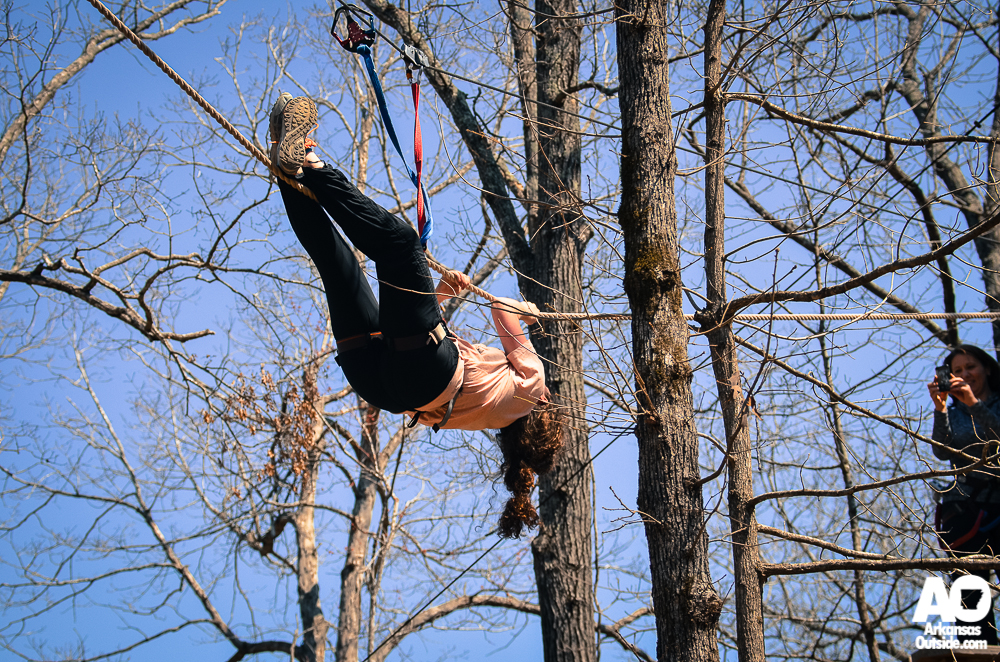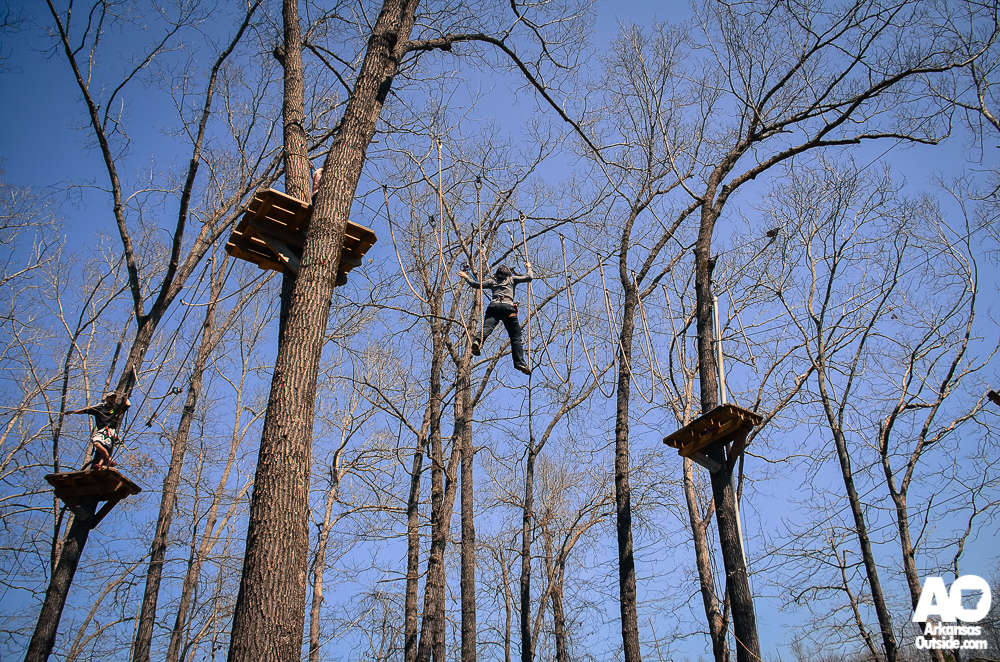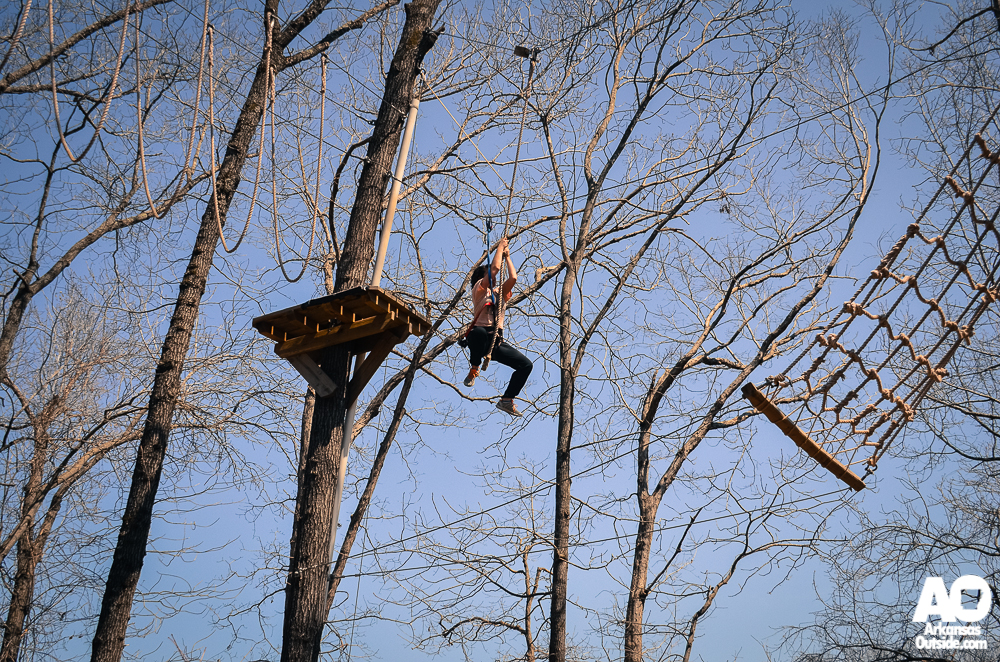 Below is a short Instagram Video of one of the three zip-lines that are part of the "End of the Line" pass.