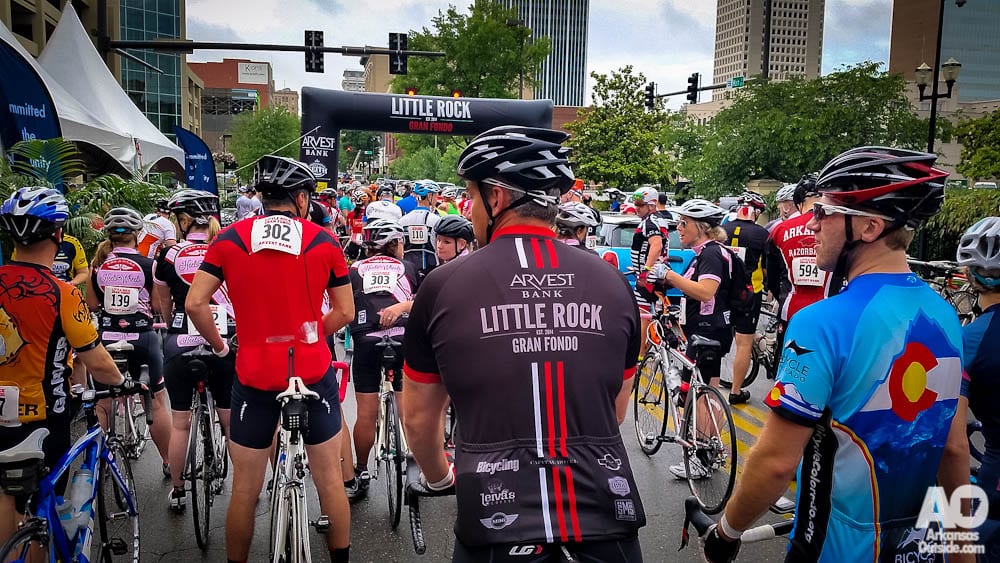 Gran Fondo loosely translates to long distance or big ride or something like that, but considering my experience is limited to two years of the Little Rock Gran Fondo, I say it means will ride for food, and possibly beer. Ben E. Keith food distributors is one of the principal partners in the LR Gran Fondo. Part of the appeal of the Fondo format is the relative luxury of aid stations stocked not with the average fuel, but with gourmet food and drink more likely found at a party than on a distance bike ride.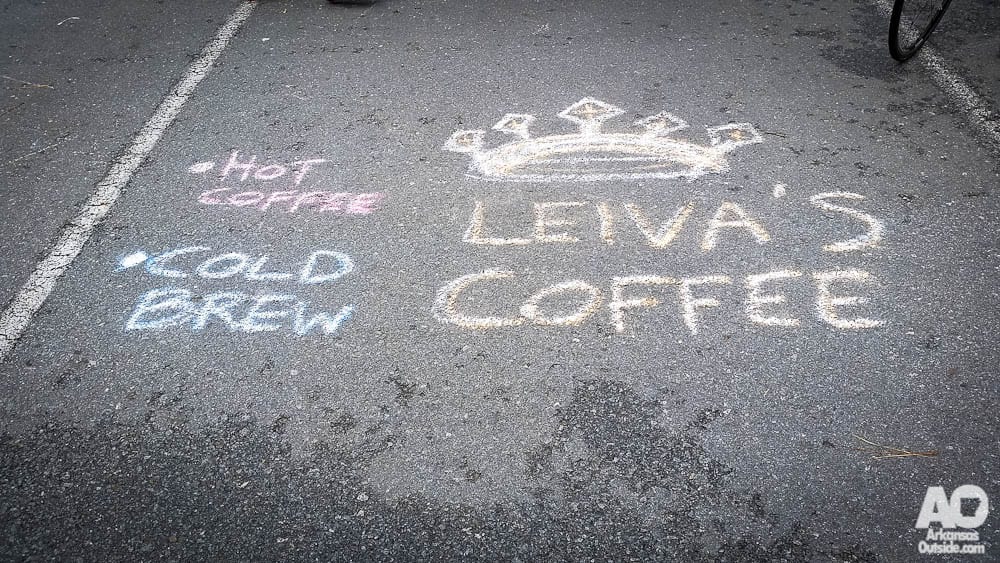 The fantastic team of ride organizers from partners Arvest Bank, Mavic, Spokes Little Rock, Bicycling Magazine and the Capital Hotel along with the experts at Ben E Keith food distributors team up to provide riders with a luxurious ride through the countryside. While cyclists still have to do the work of pedaling, riders can anticipate scenery and stops along the route promoted as "concierge service on the road." A Gran Fondo is not meant to be a race, but an experience. Instead of relying on pockets stuffed with GU, Cliff Bars, or other compact fuel sources, participants in the Gran Fondo could expect anything from cold brew coffee from Leiva's mixed with endurance athlete's reliable friend chocolate milk, to sausages and organic chicken drumsticks personally grilled by chef Donnie Ferneau.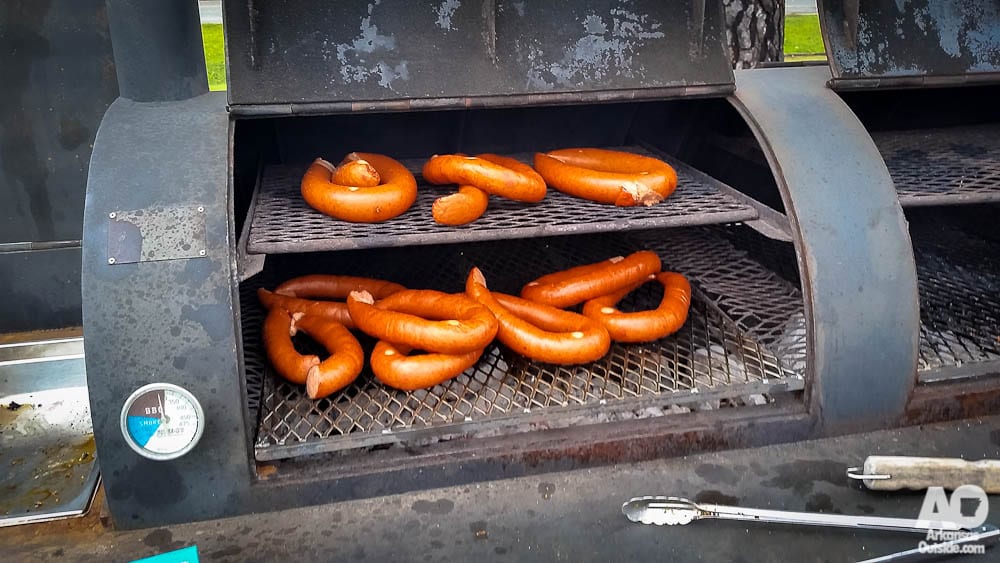 There were silver dollar pancake sandwiches with nutella and strawberries, carbohydrate fuel for pedaling the hills of southern Pulaski County.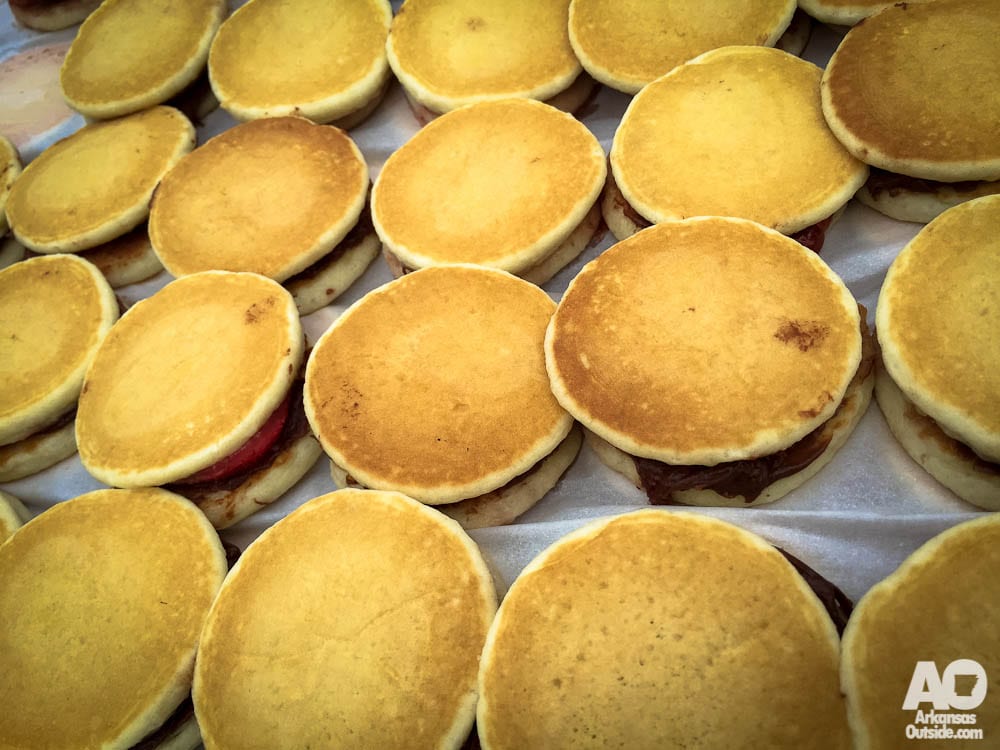 Added comfort in the form of cold cloths, tables and chairs, and plenty of volunteers to take care of storing bikes, made the rest stops truly restful. At the stop in Sweet Home, the relaxing atmosphere included not just good food and beverage, but also acoustic music. This "sit a spell, stay awhile" tone invites riders to take it easy, to reject the urge to shovel down fuel and return to the road as fast as possible lest the minutes on the race tick away.
The event even had appeal for the non-cyclist and/or loved ones of the cyclists in the form of the Little Rock Gran Fondo Food Festival, a post ride party for the epicurean cyclist. The chef line-up for the post ride party read like a list of Little Rock's who's who of chefs on the restaurant scene. Donnie Ferneau of Good Food by Ferneau spent his day behind a hot grill cooking up protein for cyclists on the course. For that post ride craving to replace all the calories torched on the road, Tomas Böhm of The Pantry and The Pantry Crest (the Arkansas Outside team's go-to restaurant of choice) provided his famous knockwurst, potato salad and red cabbage.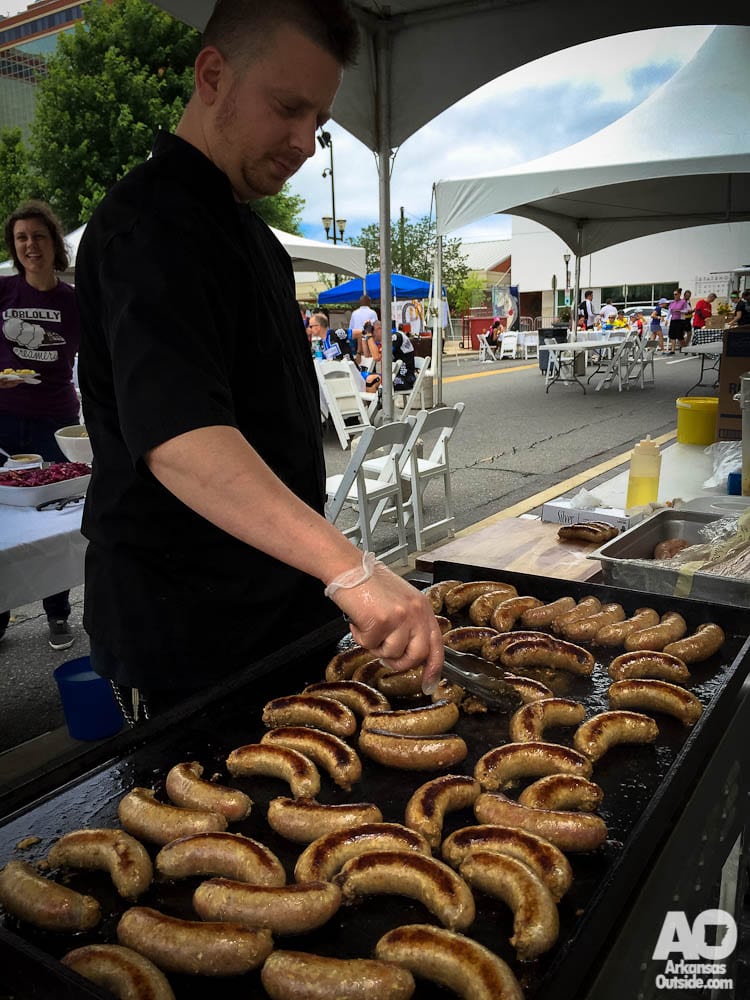 Matt Bell's team from South on Main dished out a three bean salad topped with pork loin and onion jam; Arturo Solis from organizing partner, The Capital Hotel, provided cups of pickled shrimp with smoked mayonnaise and a side of pickled squash.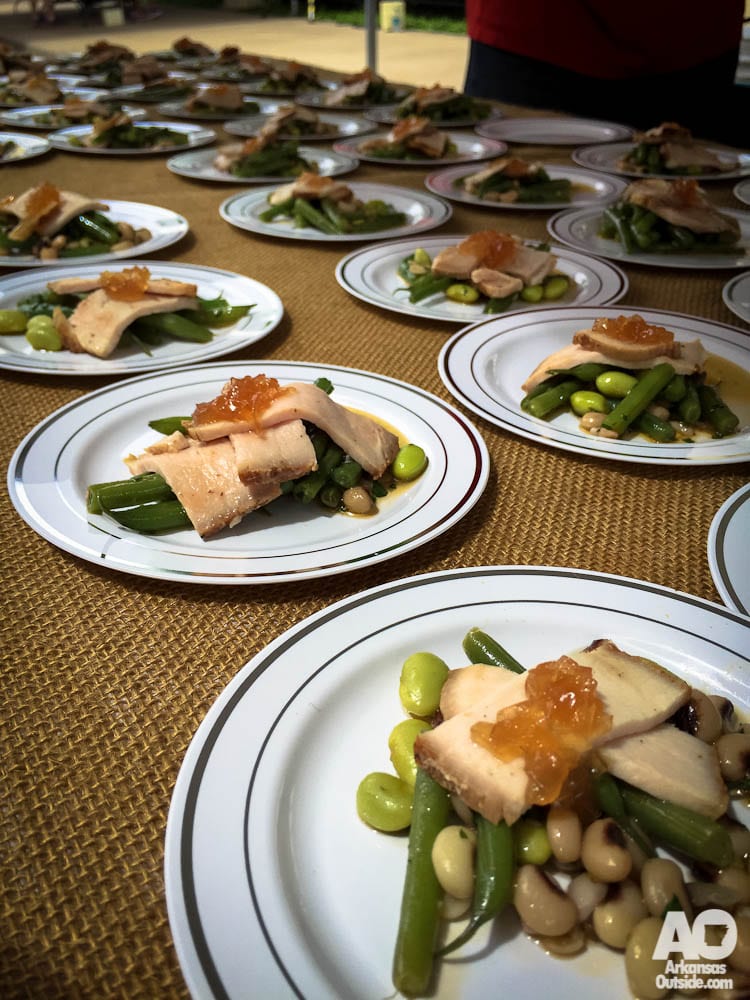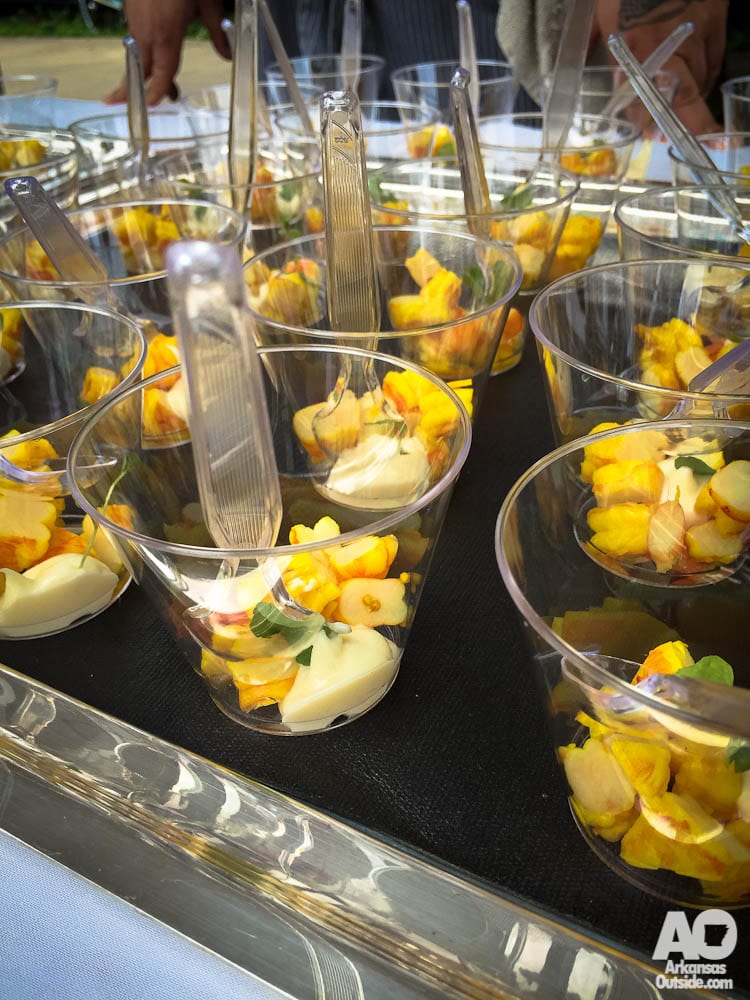 One of the most decadent and tasty dishes was provided by Fabrizio Costangia's Vesuvio Bistro in their beef tortellini with pancetta and peas in cream sauce and their caprese.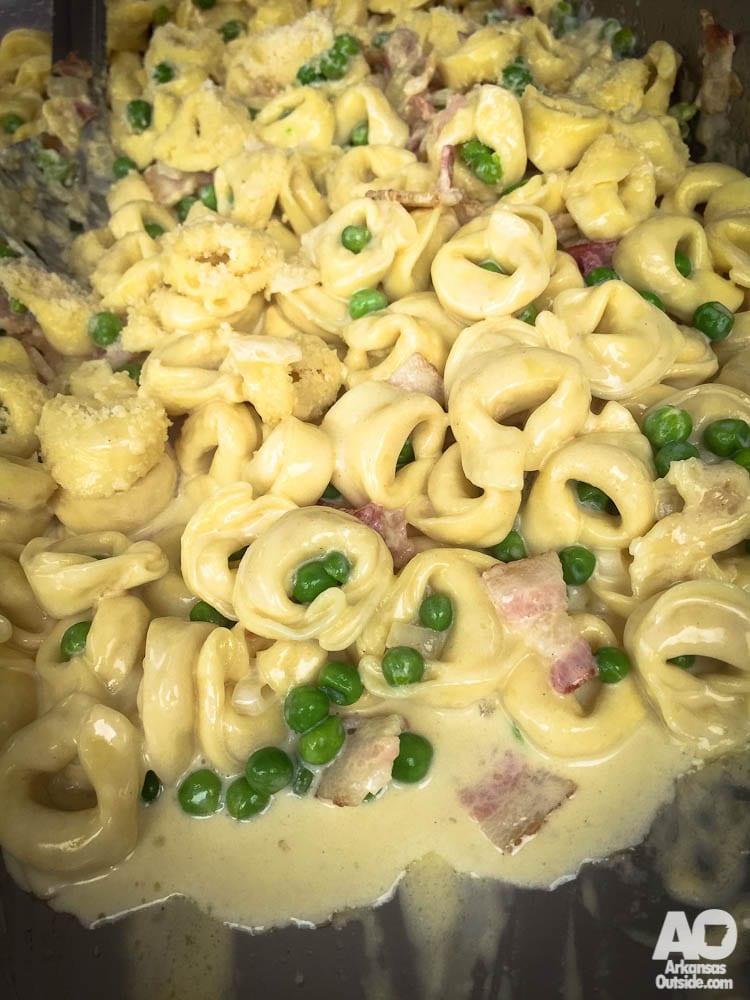 Chef Scott McGee's Yellow Rocket Concepts was out in force with ZaZa's Pizza and Salad  mobile oven for fresh fired pies and plenty of Lost Forty Brewing's Bare Bones Pilsner to wash it all down.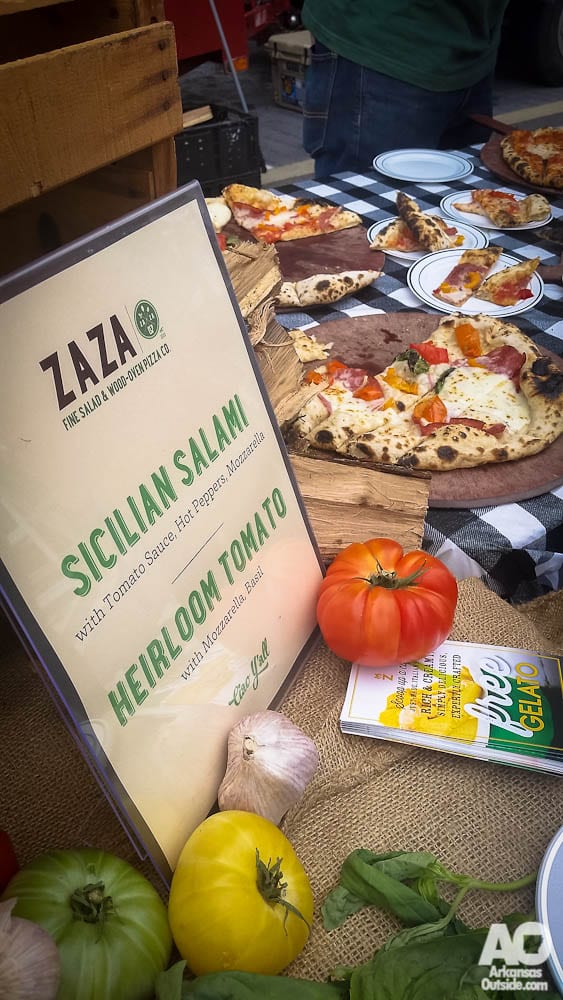 Leiva's coffee also had their cold brew at the finish for those who needed a little more caffeine in their day. To finish it all off, local creamery Loblolly catered to those looking for a sweet cool-down after the ride with ice creams and sorbets topped off with the Capital Hotel's famous spiced pecans.
Besides food, music, beer and friends, there was also a Recycle Bikes for Kids dunking booth which became a big hit when Little Rock Mayor, Mark Stodola, took the bullseye seat raising money for the non-profit which has supplied bikes for thousands of area kids.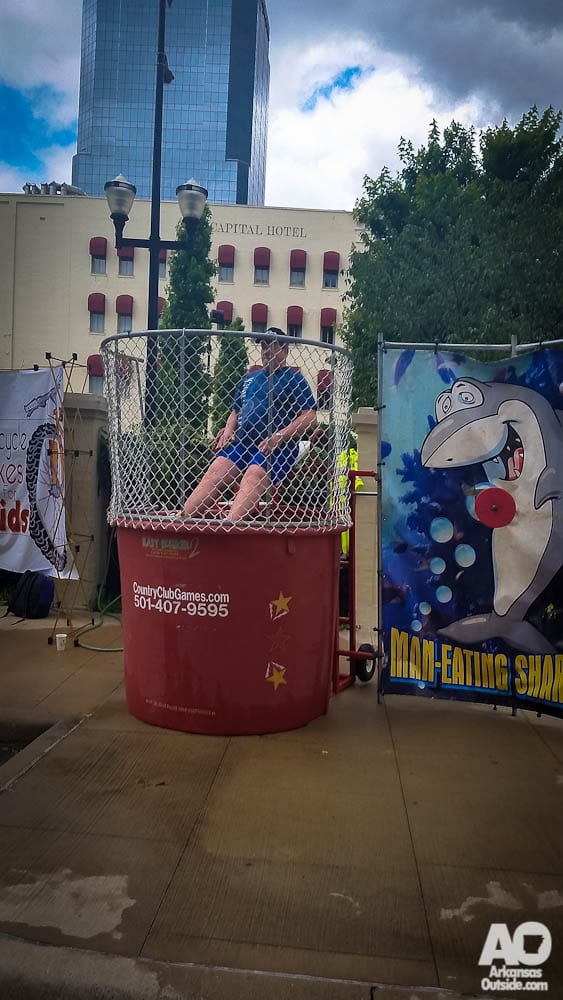 During all the post ride hubbub and feasting, local modern folk songstress Bonnie Montgomery and her band were on stage to add to the finish line celebration. As we ate, drank and visited with friends, we bobbed our heads and sang along with familiar cover tunes and listened for originals that we liked enough to put her next two local shows on our personal calendars, hoping to see her again.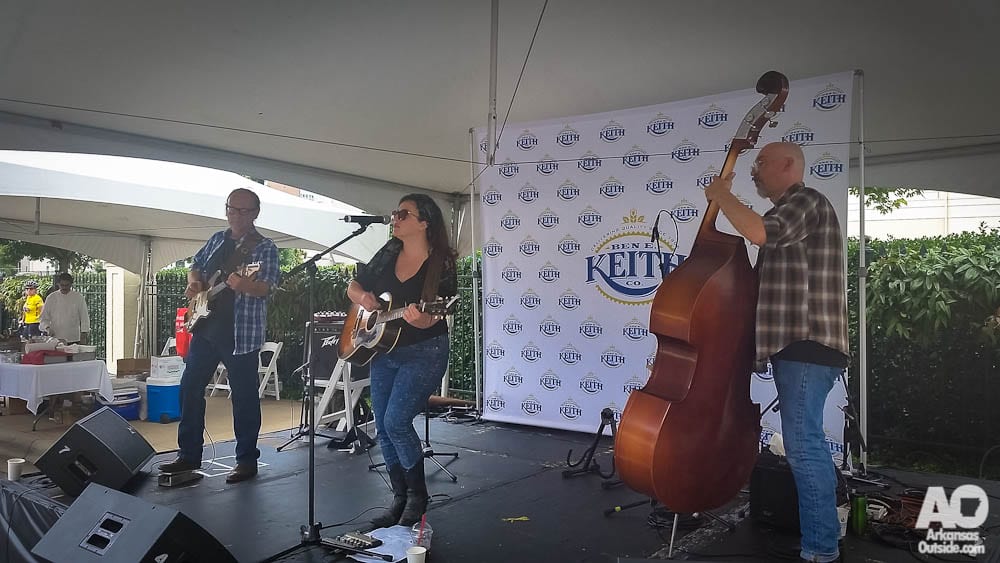 The June 19th date happens to be on the stage of South on Main. We can look forward to enjoying an indoor repeat, an excerpt of our Gran Fondo experience with the local talent who help make it all happen.