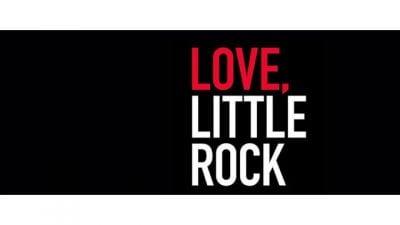 Yesterday, Little Rock Regional Chamber of Commerce, Little Rock Mayor Stodola along with the city of Little Rock jumped into (actually out of) the Amazon Headquarter 2 (H2) fray with a creative breakup letter. The letter, printed in the Washington Post, is an interesting public relation move that is already getting a great deal of attention in national media. The tongue-in-cheek attitude of the letter is humorous and comparable to an unpopular kid entering high school and immediately sending a letter of rejection to the head cheerleader, and then having it printed in the school paper. The major difference is that in this letter to Amazon, it seems we totally fabricated who we are. My point of contention is mainly in one paragraph, reprinted here with my counter-points in blue.
You want on-site mass transit at HQ2. Here, there are many transit options that fit our city perfectly (in fact, so perfectly that we voted down funding of our transit system keeping it from expanding routes into several suburban areas), and thanks to our compact urban footprint (Little Rock is a study in sprawl where we continue to encourage the growth of the suburbs through widening of highways through the center of the city), many of our residents can easily get to the office on foot, on a bike or just by a quick drive (not really very many of our residents can or do get to the office on foot or bike, we consistently score very low, 0.18% commute by bike, on the League of American Bicyclists and list of walkable cities). It would be cool if we could offer that, but we simply can't do that just to make you happy.
I fear that many of our city leaders actually believe that we have these things. They believe that the incomplete Arkansas River Trail answers the need for walkable, bikeable infrastructure, not understanding that it does not safely connect residences with business, shopping, medical care, schools, etc. Do they really believe that the underfunded Rock Region Metro fits our city perfectly? As the Little Rock Regional Chamber of Commerce continues to support roads and highways that encourage an expansive city footprint they claim in the above paragraph to be thankful for a compact urban footprint.
While this letter is getting enormous attention in the national media, it also leads our own citizens to believe we are done with these things, that we already have the quality of life necessary to attract modern tech firms and the workforces they need. This letter misleads our own residents and will lead to more no votes on transit, parks, walkable/bikeable streets. We are fooling ourselves and that never ends well.
Vision
In the past year, I've asked a few of our city ward directors if the city has a vision statement. Unfortunately, the answer has been no. We can't invite businesses to our city by making up who we are or where we are going. I suggest that city leaders use this paragraph to begin to create a vision for where we want to be. A vision statement tells our residents, city staff, elected officials and prospective businesses exactly where we want to be as a city. Policy, local laws, and ordinances could be weighed against this vision. Does improved mass transit fit our vision? Does our Parks and Recreation budget move us toward our vision? Does a wider I-30 and I-630 create the Little Rock we want?
Not all of our vision should come from the areas addressed in the letter, we need to look at what we want our public schools to be, crime rates should certainly be addressed, and we have to address environmental issues such as the amount of trash that continues to flow into Fourche Creek. Amazon, in their announcement looking for a city to host a second headquarters, made an obvious plea for a particular quality of life. Little Rock could have this quality of life, there is absolutely no reason we couldn't, but it will take work, it will take changes, but first, it will take vision.
I have been a resident of Little Rock for over twenty years and love this town. It pains me to publicly point out the negatives of Little Rock, but I strongly feel that burying our heads in the sand will only create more problems while never seeing our city become the great place to live that it could be. I encourage you to get involved, meet your city ward directors, talk to the candidates for mayor, ask them the tough questions and demand answers as creative as this public relation stunt. Just make sure they're telling you the truth.