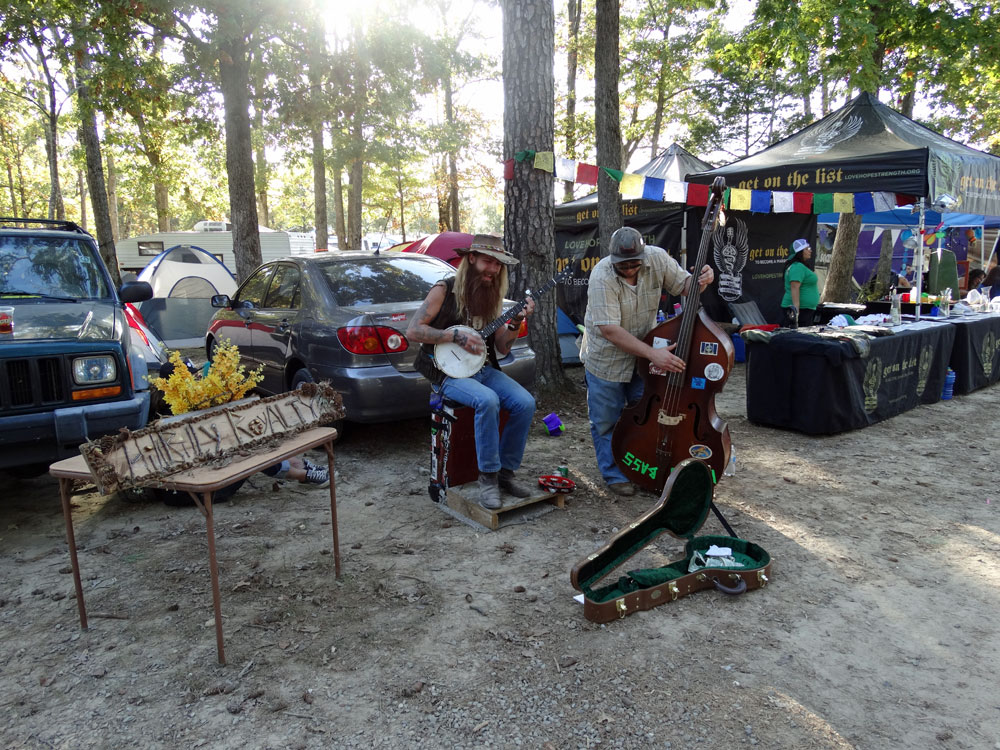 Yonder Mountain String Band's Harvest Music Festival was hosted at Mulberry Mountain this past weekend. An estimated 5000 festival attendees experienced Arkansas' autumn weather with plenty of sunshine, mild temperatures and no rain! The festival has seemed to be plagued by stormy even tornadic weather in previous years. The festival organizers and musicians were quite outspoken regarding the pristine conditions. The mood of festival mimicked the beautiful environment with cheerful attitudes and joyful smiles all around.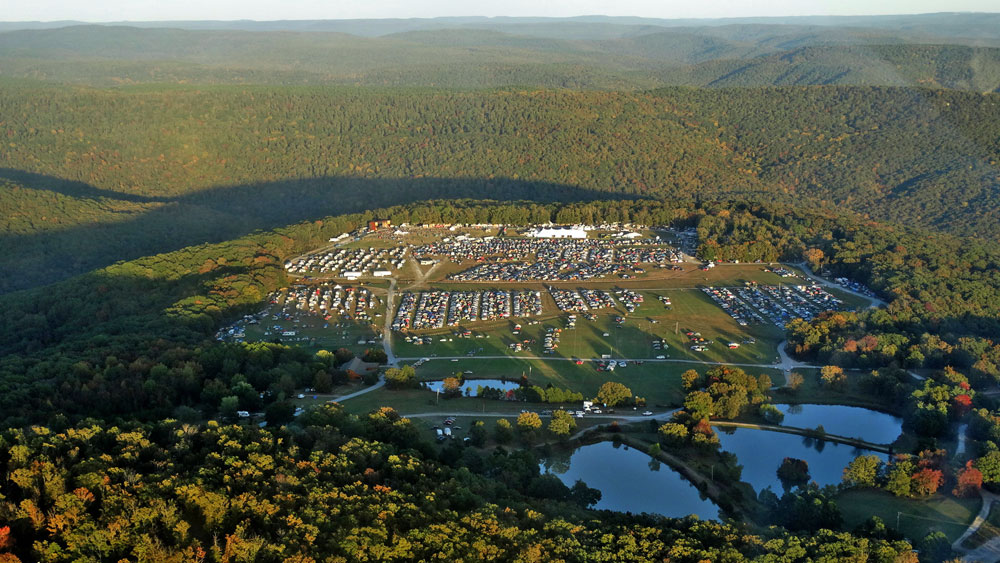 Once festival attendees checked in they were able to participate in all the activities, workshops or live performances that they had the time and energy to attend. Popular activities included: Yoga, The Ozark Trail Walk to the Waterfall, Partner Acrobatics, Rock Stacking, Multi-Prop Circus, Hoop Workshop, Fire Safety, Banjo Flat Picking, Mandolin, and Fiddle Contests, Kids Concerts, Creative Movement for Kids, ReCreation Cirque Arts, Crazy Fingers Tye-Dye, Juggling, Kids Frisbee Contest, Kids Parade and Lotus Flower Meditation.
There were opportunities to show-off your creative style with a theme for each night: Denim Thursday, Feather Friday and Swanky Saturday. Groups had fun dressing up and parading around in their fancy duds.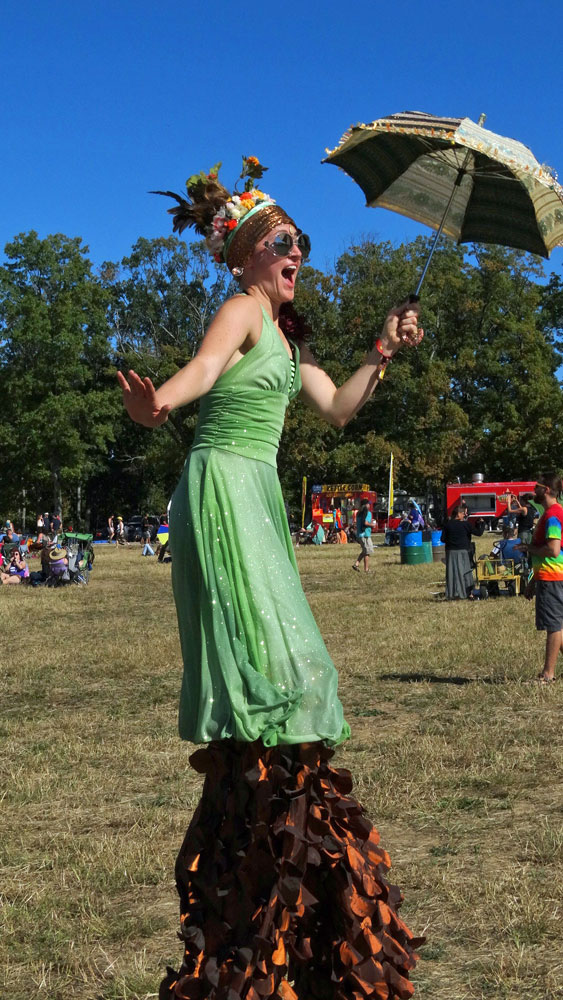 There was a press conference on Thursday and Friday with various bands: Samantha Fish, Donna the Buffalo, Yonder Mountain String Band, Carolina Chocolate Drops, Split Lip Rayfield, Paper Bird, Trevor Hall, Dirtfoot and The Magic Beans. Additional Interview with Trampled by Turtles, Andy Frasco and Bonnie and James of Elephant Revival.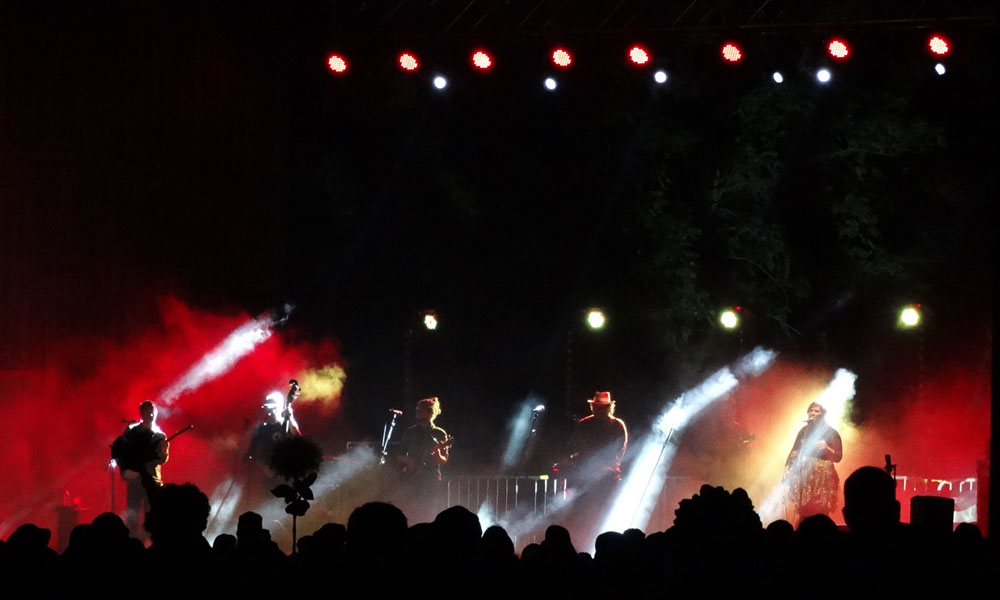 Band Members were asked the question, "What have you had the time to experience in the great outdoors in the beautiful state of Arkansas?" Samantha Fish replied that she would love to canoe the Mulberry River. Hubby Jenkins, of Carolina Chocolate Drops, mentioned that he loves to hike and swim. His plan was to find a good swimming hole. Rhiannon Giddens admitted that she is not big in outdoor activities, but that she might try knitting in a hammock.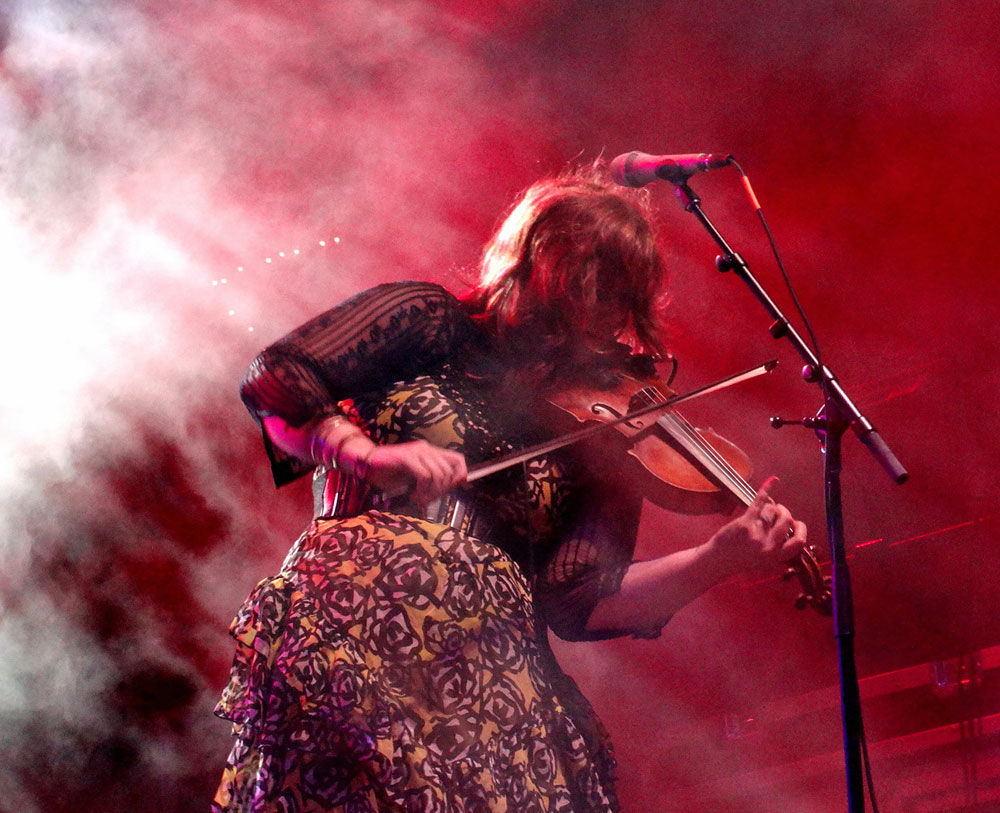 Members of Dirtfoot have been known to enjoy the outdoors with their connection to Byrdfest and Highberry hosted at Byrd's Adventure Center. Member of Split Lip Rayfield joked that there are too many trees….his view of the mountain was being interrupted for all the trees, so he suggested that we burn all the trees. However, members of Yonder Mountain String Band responded by saying that they had the opportunity to hike to the waterfall and witnessed a friend Sky-diving! Andy Frasco stated that he has fallen in love with the great state of Arkansas and is now considering moving here. The final interview was with Bonnie Paine of Elephant Revival, She took the time to come to the Mulberry River and jump in after a long weekend she stated that the waters of the Mulberry were not only refreshing but healing waters.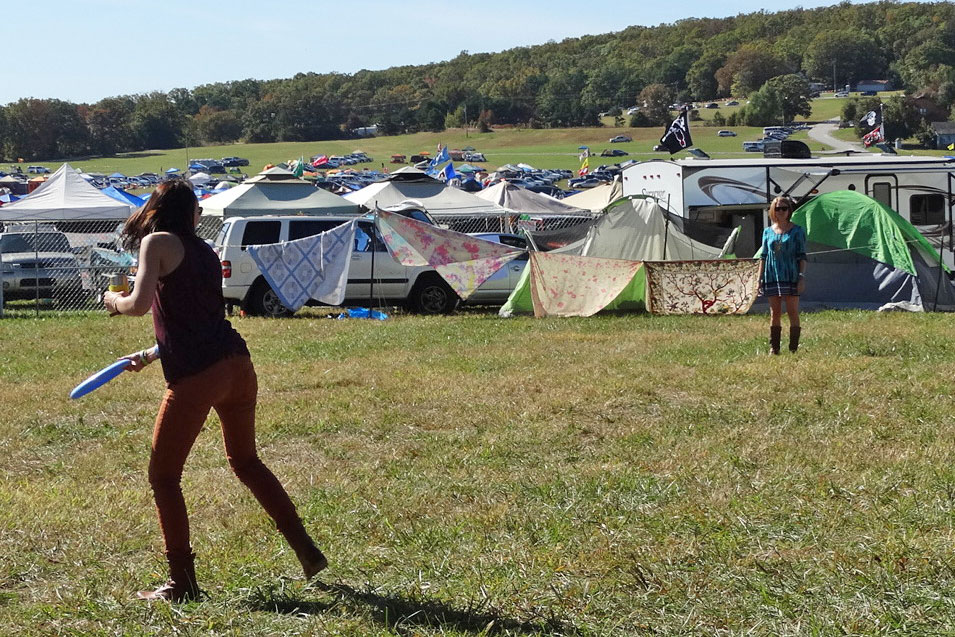 The weather was inspirational and thousands of music lovers were able to enjoy the excellent line-up as well as perfect camping weather. Conditions were ideal to bring a chair or blanket and sit and listen or get up and dance. From the sunrise, sunset and gorgeous view of the stars at night…it would have been a challenge not to enjoy Arkansas Outside.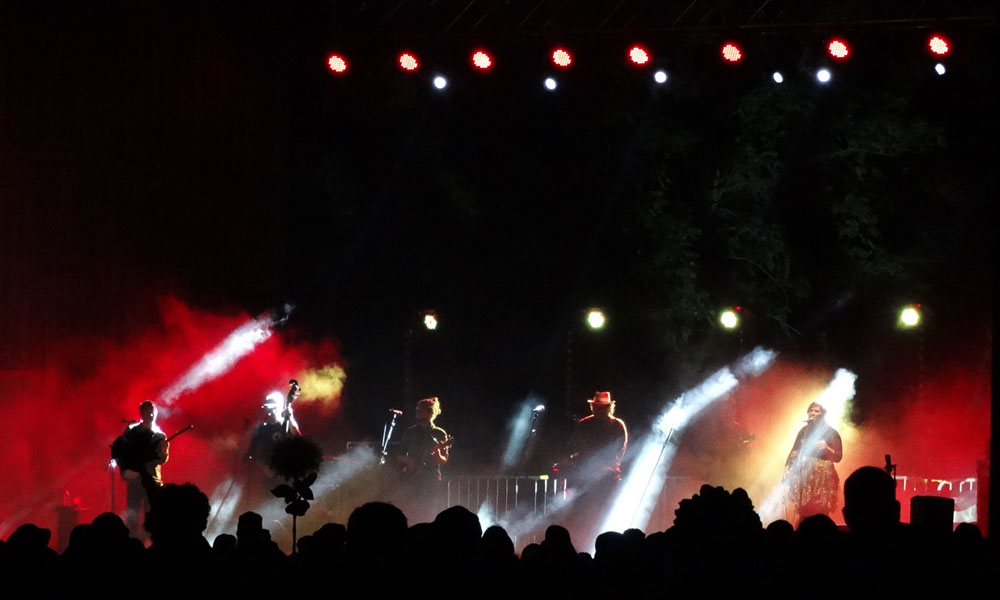 (All photos courtesy of Courtney Doudna)