(Read Part 1 first or risk being totally confused)
Ah yes, mountain bikes. This was billed as a mountain bike festival after all.
Once we returned from our hike, Cliff along with about half of the lodge staff and all the Ozark Off-Road Cyclist folks geared up and headed out to get some mountain biking in. A mixture of single track, ATV roads and forest roads cover much of each side of the valley. The group first headed across the middle fork of the White River which created the valley and divides the ranch property for about 5.5 miles of riding. After that they headed out on the Spongebob Loop with some climbing up the muddy forest roads and then some sweet single track down to the creek and eventually back to the lodge for another 4 miles of riding.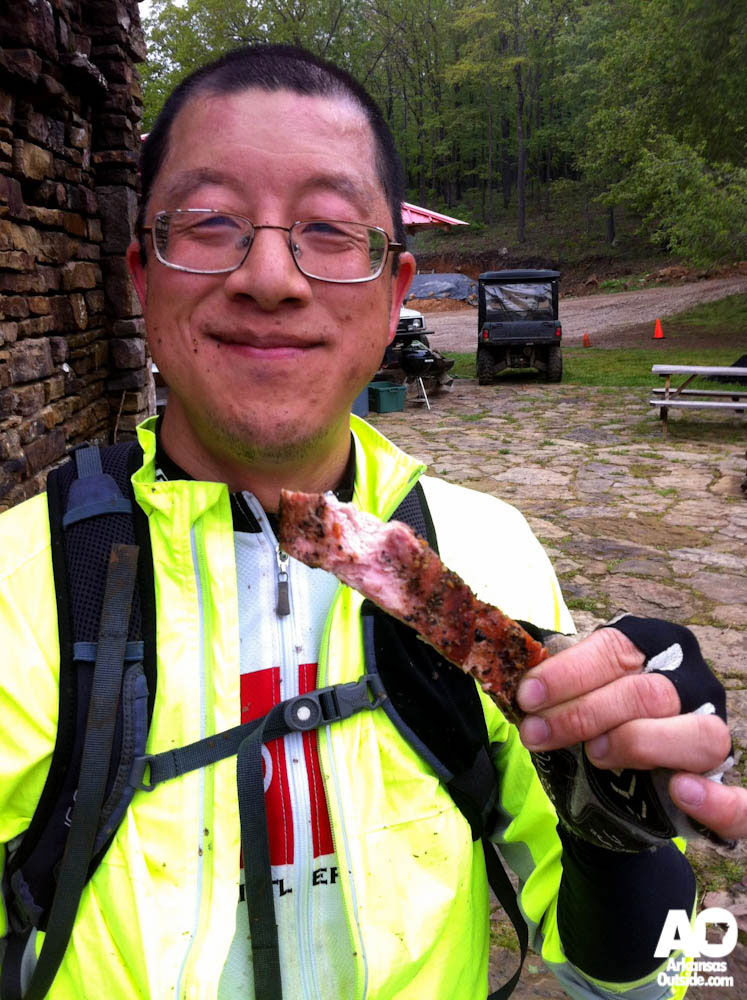 Tom, our resident chef, had ribs ready to hand the riders as they came in and the window to the bar was open for business. This was helpful for passing the time as riders waited to use the heated outdoor showers to clean up for dinner.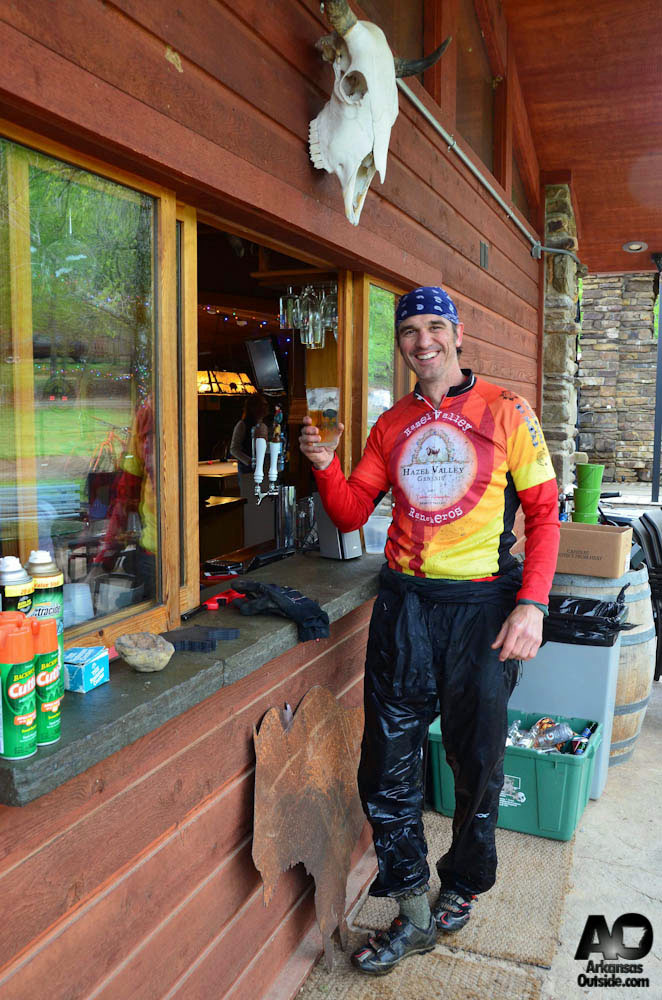 We had a little time before dinner and the evening festivities so we mounted up in various four wheel drive vehicles and headed across a field to go feed the Buffalo. While we stayed behind the fence, Roger coaxed the beasts to us with a bucket of treats and a little added incentive for the daddy of the herd.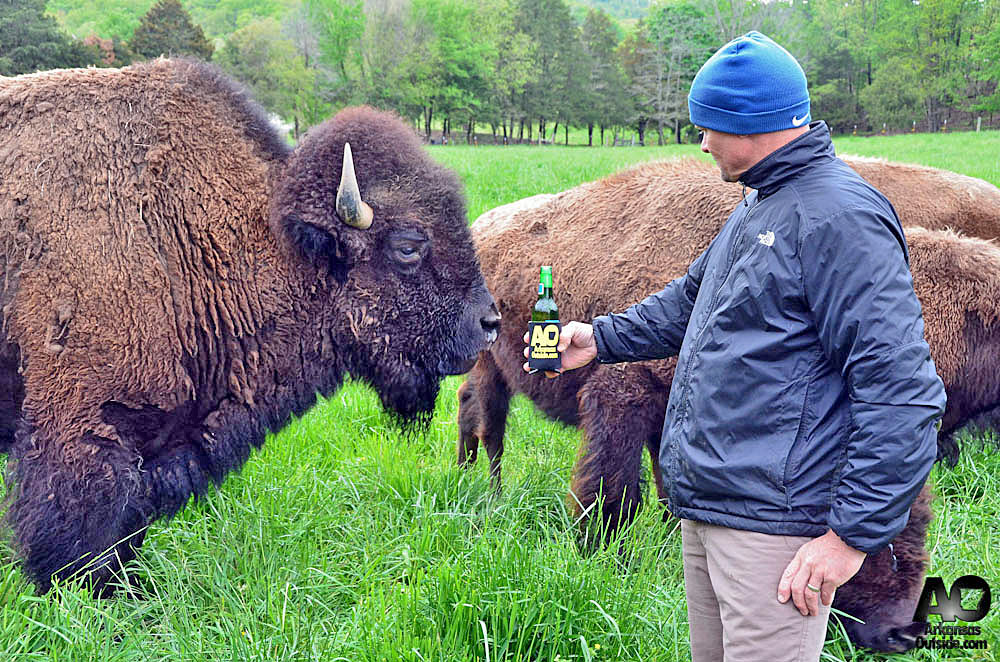 Several of the kids got a little bonus adventure when the driver of one of the vehicles decided to take them mudding. This particular hole got a little deep for their machine, but help was never far away.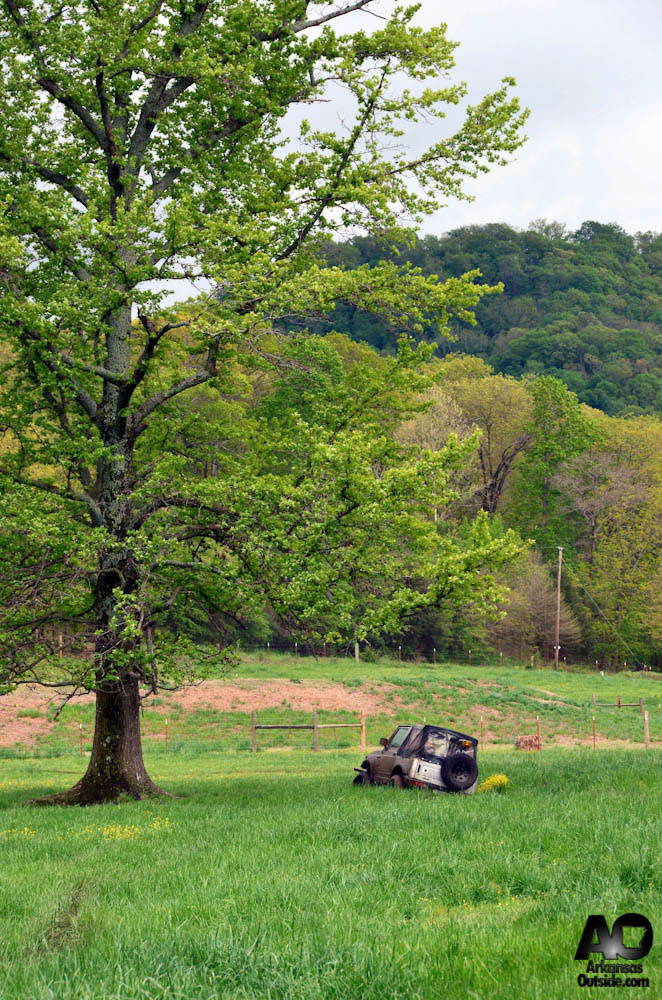 Back at the lodge, a high protein dinner that included offerings from all the major food groups: pork, poultry and beef, was served.  What's left to do after a long day of hiking, mountain biking, herd feeding and mudding? A party of course, complete with bluegrass music by local band "East of Zion". This of course led to dancing and general mayhem.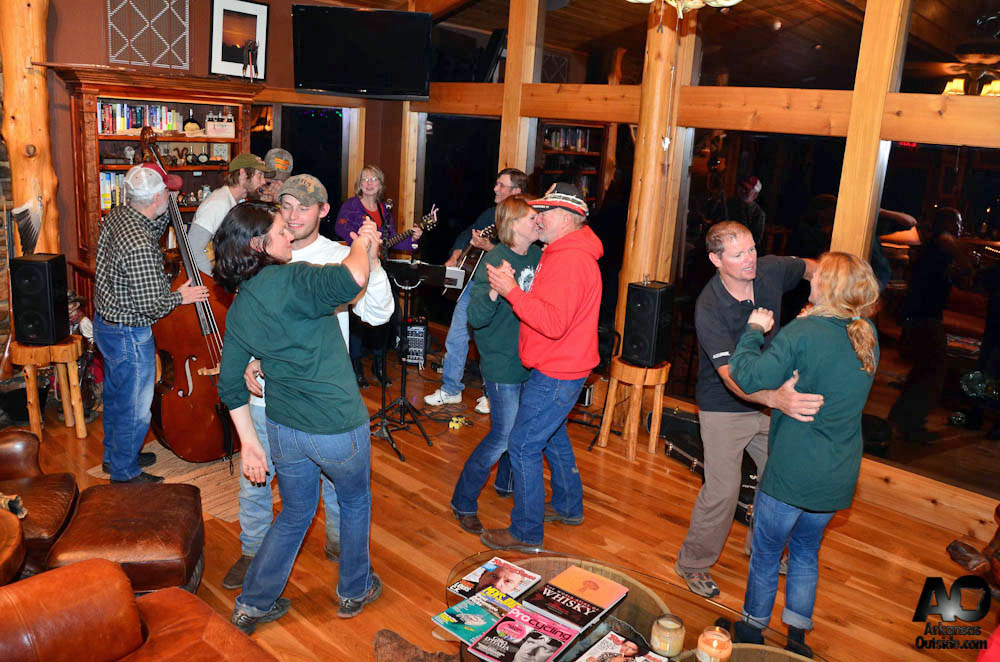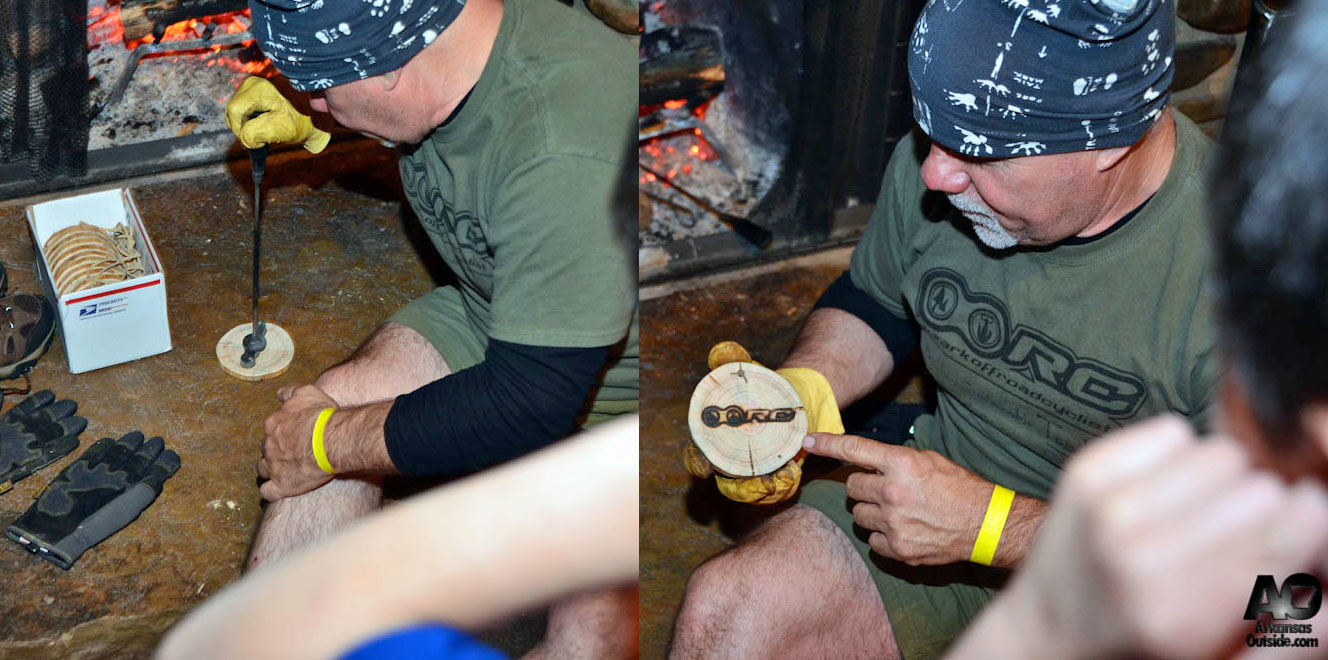 The kids were also entertained by making s'mores around the bonfire. As the evening wore on, the skies were clear enough that we even began to see stars.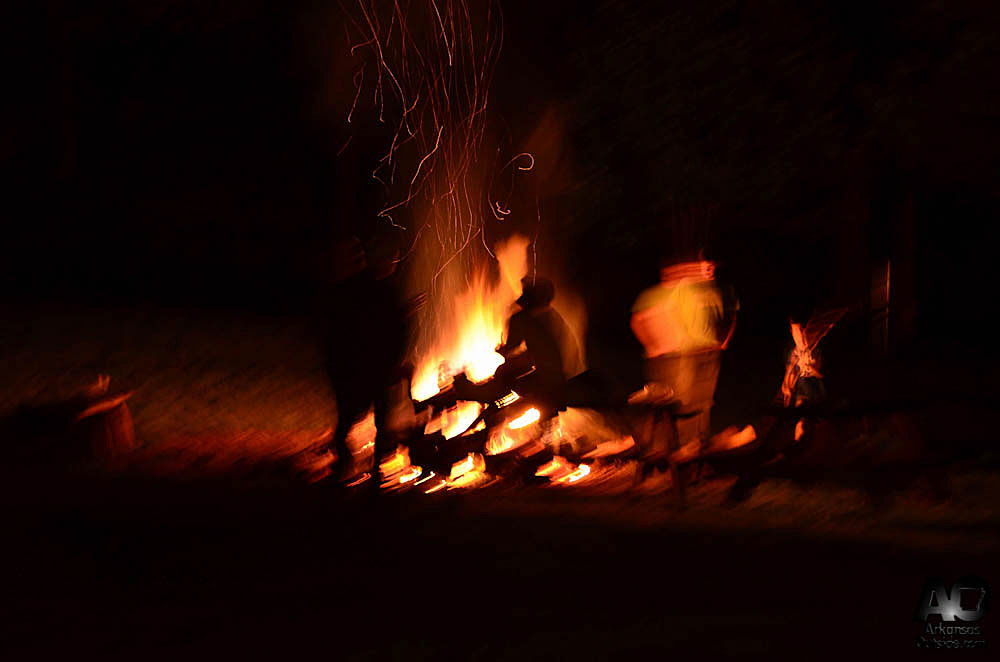 Although I had to leave earlier than I wanted the next morning I was still able to get another short mountain bike ride in. OORC member Chuck Maxwell took me on a tour of the Spongebob Creek Loop, a wonderful old school trail that I look forward to riding again. It was one of my favorite kinds of rides, ride a bit, talk a bit, ride a bit more. All too soon it was time to head home. The weather had broken and a few more people showed up and the lodge became a buzz of activity with cyclists heading in and out all over the place. Cliff summed the ranch up well describing it as a ski resort for mountain bikers. It is obviously used for a lot of other events but it will always be for mountain biking in my heart.
Hazel Valley Ranch does not yet have a website but you can contact them through Facebook or Craig's List. If you've visited already, plan to go back as they are adding new stuff all the time. For all the well equipped facilities and beautiful surroundings, it's the hospitality of the entire staff that will bring me back. I will always remember the snow storm of May, 2013.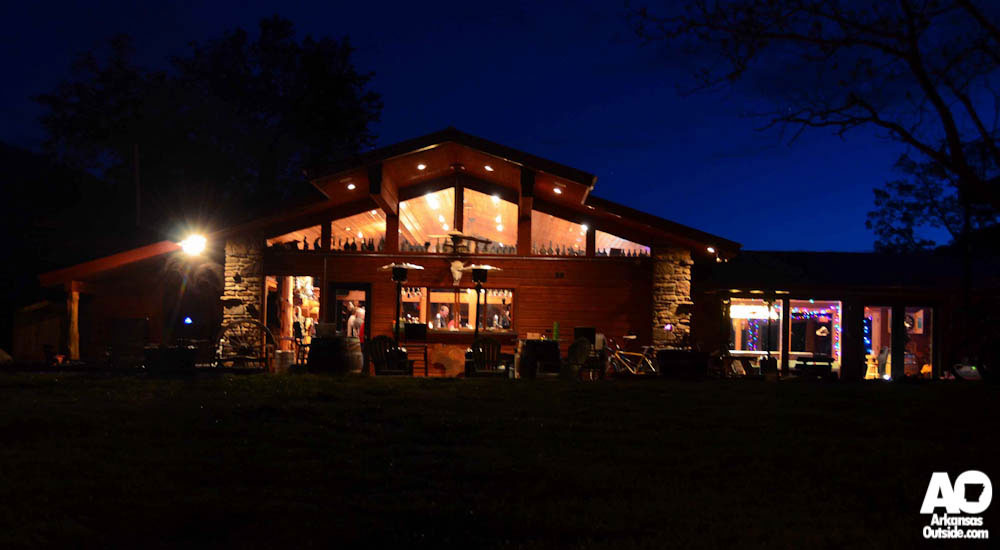 In 2014 this event has been expanded and renamed Mayfest, more information here.