This year Santa has decided to forgo the sleigh giving the reindeer a break. Years of eggnog, fruit cake, sugar cookies, and that period of time when he was schlepping for a certain soda company had made St. Nick feel like a Bumble with no bounce.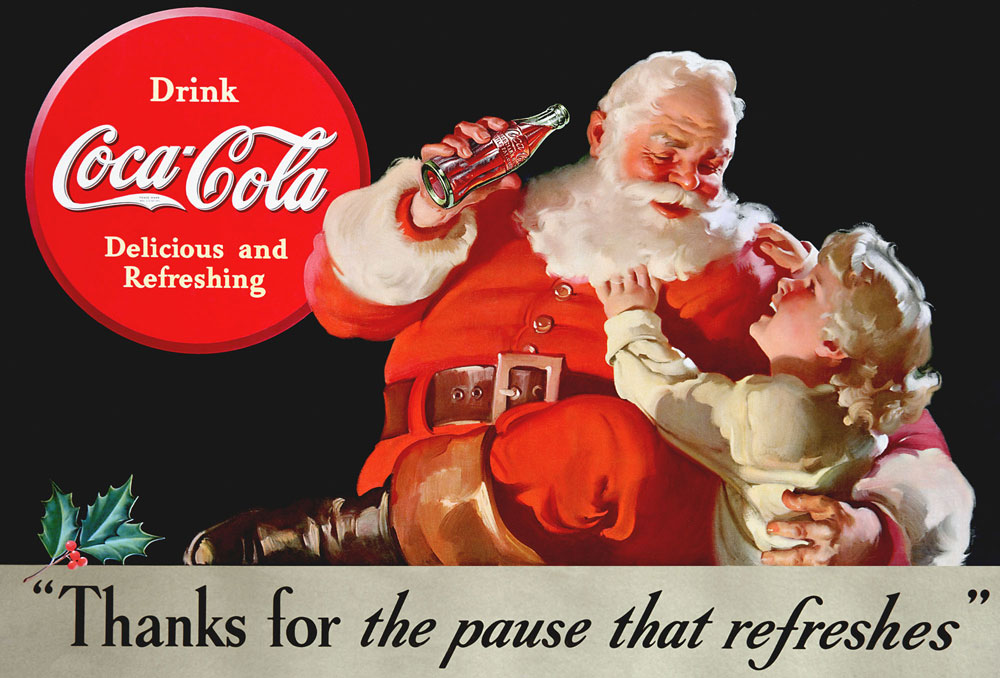 Tired of the "bowl full of jelly" and "Jolly" remarks, Santa decided his best bet to get back in the shape he was in during his Kris Kringle days was to start training, and what better way than to set an example for all the good little girls and boys and train throughout the Christmas deliveries. So forget the NORAD Santa sightings this year. If you want to spot Santa on the way to your house, look for him,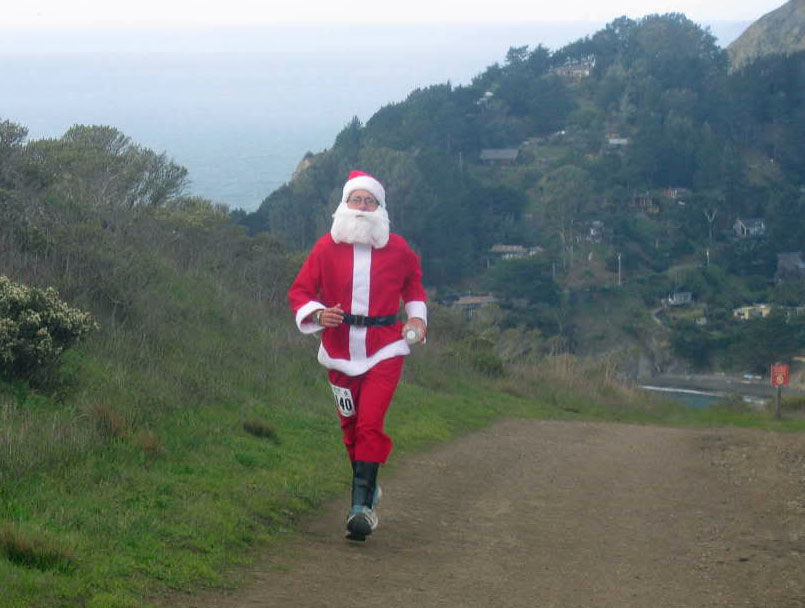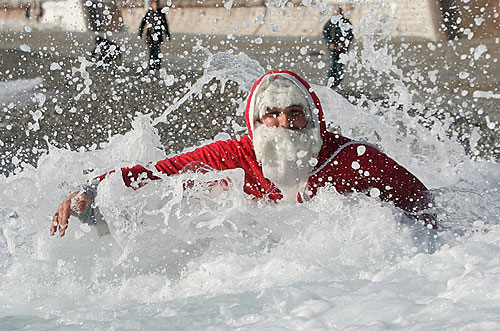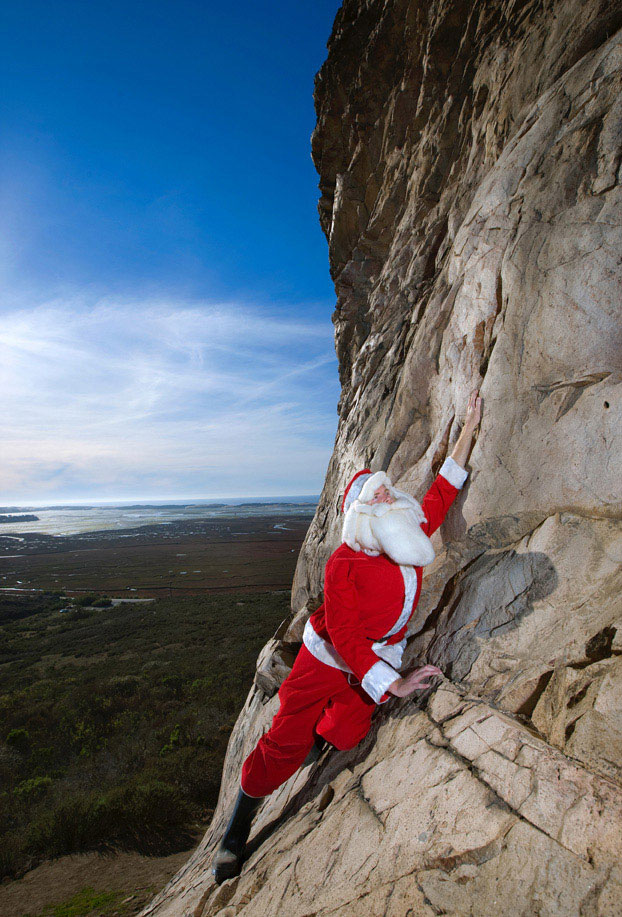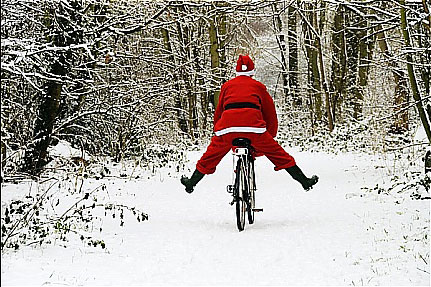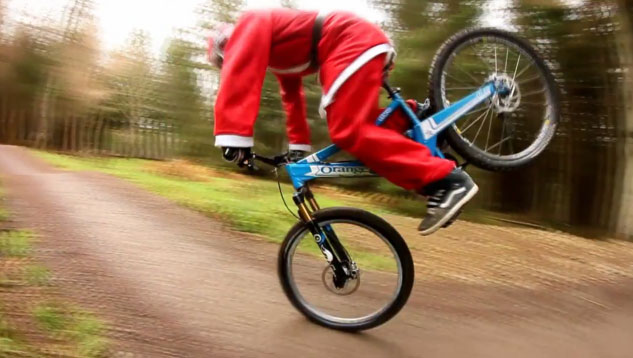 You might even find him in a local river:
But whatever you do, don't leave cookies out for him. These days he's looking for something like a nutrition bar, recovery drinks, or maybe one of those
Honey Stinger Waffles
. He's going to need it.
We hope you and your family are having a wonderful holiday season. We'll see you on a trail, road, or water soon.
UPDATE!!! Looks like Santa got a couple of the elves to join in on the fun this year.
– From the Arkansas Outside Team.