The final night of the Ronde von Burns Criterium races was last night in Burns Park. The Tuesday night series ended on a very high note with some spectacular racing and for the first time a kids race that was well attended and enjoyed by participants and spectators.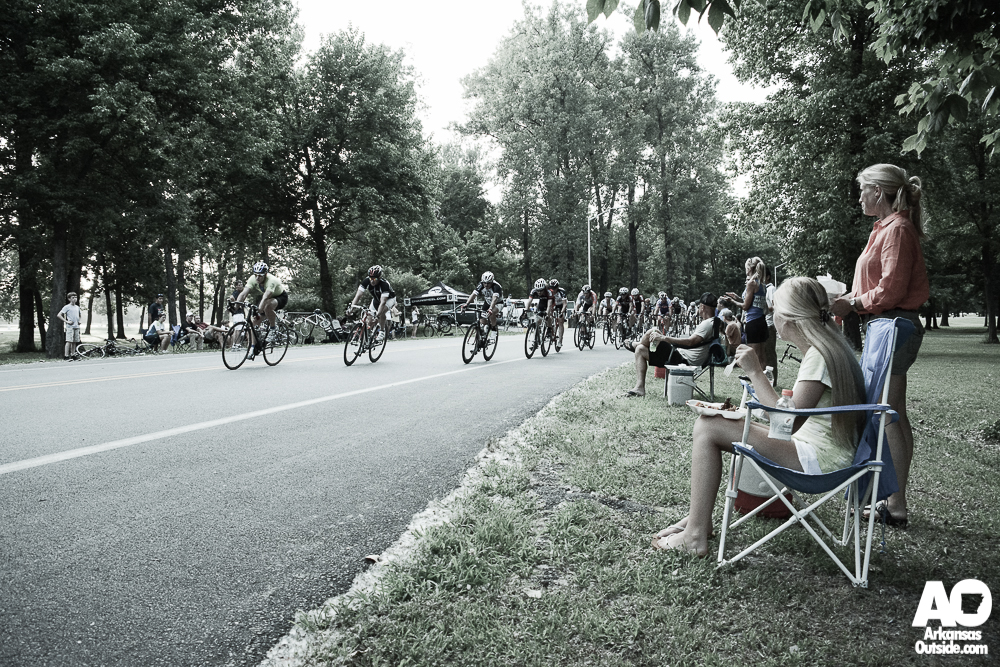 The Cottonwoods continued to snow their seeds down on the event as the races proceeded throughout the early evening. Local fans Rene' L LaVergne and Mark Rogers showed up with a full spread of food for racers and fans. Ribs, beans and other southern delicacies filled the plates.
Although sad to see the series end for this year, fans don't have to go cold turkey on the criterium scene. As the Summer Solstice arrives this weekend to announce the official start of Summer, the Central Arkansas Velo Team has one last race for us.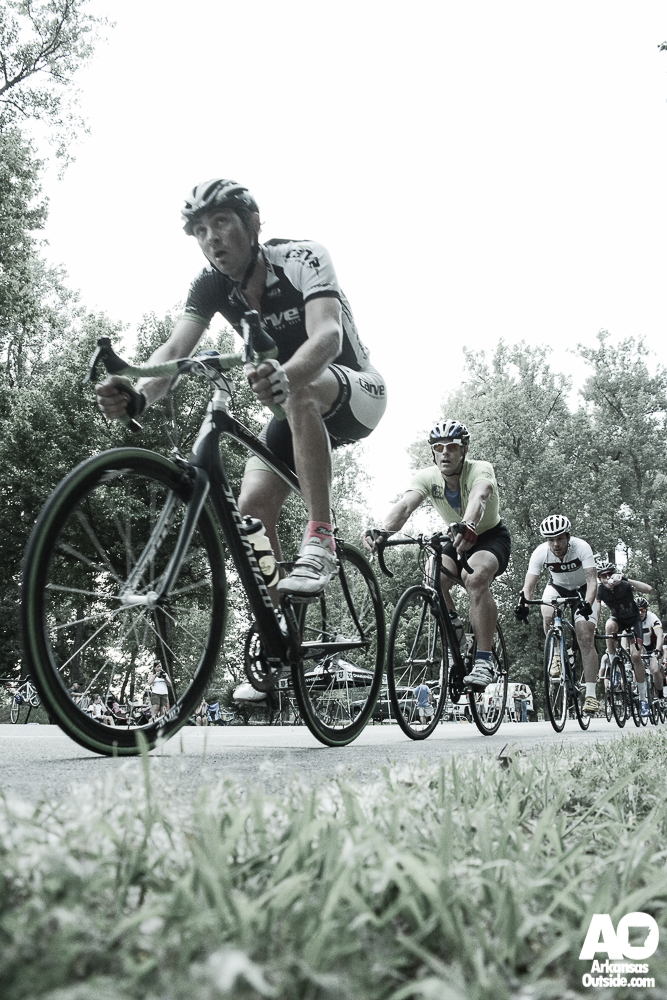 The Star-Spangled Criterium this Sunday is the Arkansas State Criterium Championship and is sponsored by The Pantry. The races take place along Riverfront Drive in North Little Rock and last throughout the day. If you plan on attending, a canopy is recommended, a camera, beverages of choice and food is always available nearby. Also, bring some noise makers to cheer the racers on.
After this weekend, if you're still jonesing for more criterium action, check out Evans Events in Rogers, AR. They have race nights going until late August.