Over the last several years I've watched the level of competitive mountain biking improve dramatically in Arkansas. With the increase in top notch mountain bike trails in the state, new bike shops and more bike clubs, riders have been improving skills and fitness. Let's not forget bigger and better races. The Mountain Bike Marathon series (a series of four longer races most with 50+ miles of riding) kicks off this weekend with the Spa City 6-Hour. The goal for mountain bikers is to ride for 6 hours doing as many laps as possible of the excellent trails at Cedar Glades Park. The big news this year is that International Mountain Bike Champion, Tinker Juarez will be competing.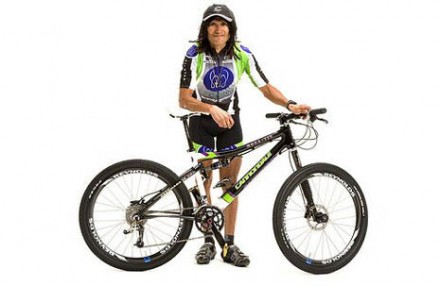 If you're not familiar with professional mountain biking you may not know who this guy with the awesome name is. Here is a partial list of his cycling accomplishments:
2 Time US Olympian
2001 Mountain Bike Hall of Fame
1993 BMX Hall of Fame
2005 Cannondale Icon Award
2010 Mountain Bike World Master Champion
1994 XC World Championship Silver Medalist
2008 24 Hour Solo World Champion
4 Time 24 Hour Solo World Champion
3 Time National XC Champion
1995 Pan-Am World Games Gold Medalist
2010 Kenda Cup West National Series Champion
It will be fun to watch our local racers competing with this international racing figure.
How do you think they'll do? Come on out to the race and find out.