Of all the very interesting, sometimes frightening and often amusing things people have said to us when we are out and about in our Arkansas Outside personas, "Here, you should hold one of my legs" is in my top 10 most memorable lines. That's not surprising considering the line was uttered by someone who is himself, quite memorable.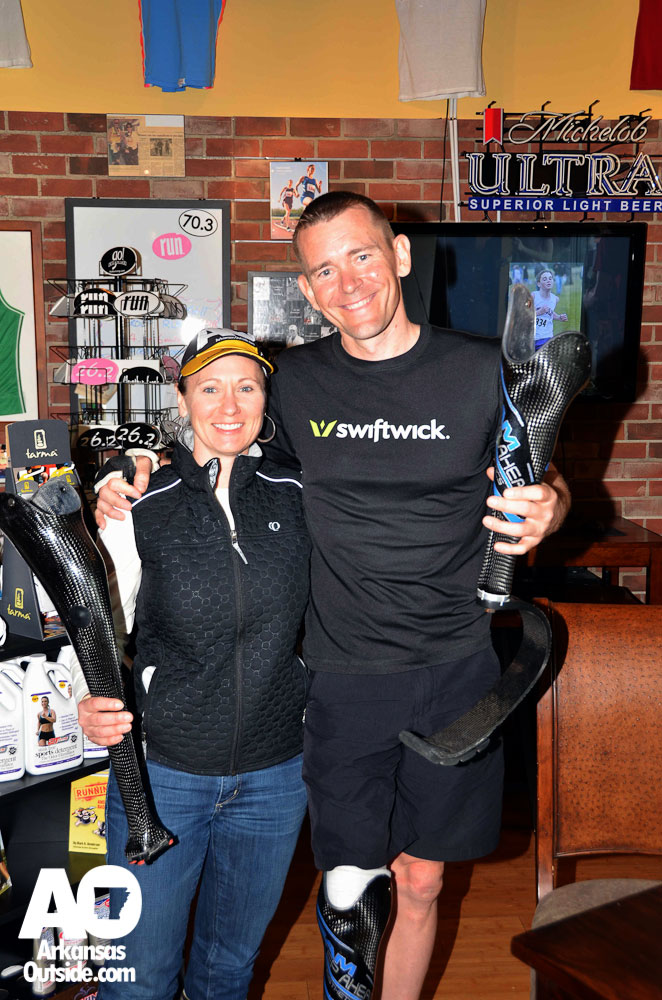 I began trying to help AO's resident photographer out last year when we started covering multi-sport events.  Those races can go by in a blur of shutter flutters and fighting the light, but every so often there is a memory made. I remember a tall man coming out of the water at the Hot Springs Tri the Village. There was something different about him. He was headed toward a pretty woman who was sitting on the boat ramp wall with a couple of small kids. I snapped his photo and tried to hold my concentration for the next swimmers out of the water but to be honest, I wanted to stare. It isn't every day you see a triathlete with a prosthetic leg. We started to see this man and his family at events all over the state. A few weeks after the Tri the Village, I saw him again at the Riverside Duathlon. This time as things were finishing up I caught him by his car and said "hey, good job out there" or something equally lame. And in response he gave me another memory. He pointed at the woman next to him,  his wife,  and said "She's the rock star today."
I didn't get to officially meet Jeff Glasbrenner until this past Saturday. He and his wife Elizabeth were at GO!Running where he was signing his self published memoir, The Gift of a Day. They are both warm and engaging  people. Jeff was happy to share with us his plans for the near future which include an invitation only spot to travel to Norway to compete in the Isklar Norseman XTreme Triathlon. The website proclaims it to be "the ultimate triathlon on the planet" and from the course description, videos, and the way Jeff's entire face if not his entire body lit up when he talked about doing it, that statement is true. And Jeff will be the first disabled person to attempt it. I think he's up for the challenge. He's very good at challenges.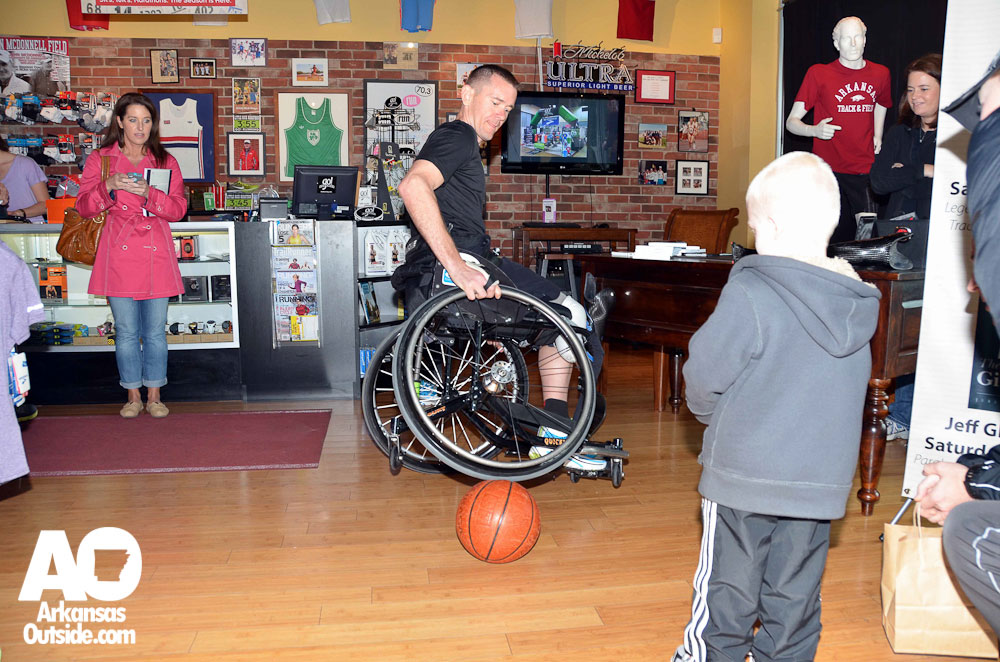 Jeff's ability to connect to people, especially kids was evident when a 5 year old boy who was shopping in the store with his parents came over to the table where Jeff was sitting. Absorbed in a conversation all their own, they talked about how his leg looked like a fish, the scale pattern on Jeff's carbon fiber leg familiar to any cyclist. Jeff showed off his basketball wheelchair and even passed a ball to the little one by using the wheel. As Jeff points out in his book, children often have no boundaries and that's okay, he doesn't mind answering questions.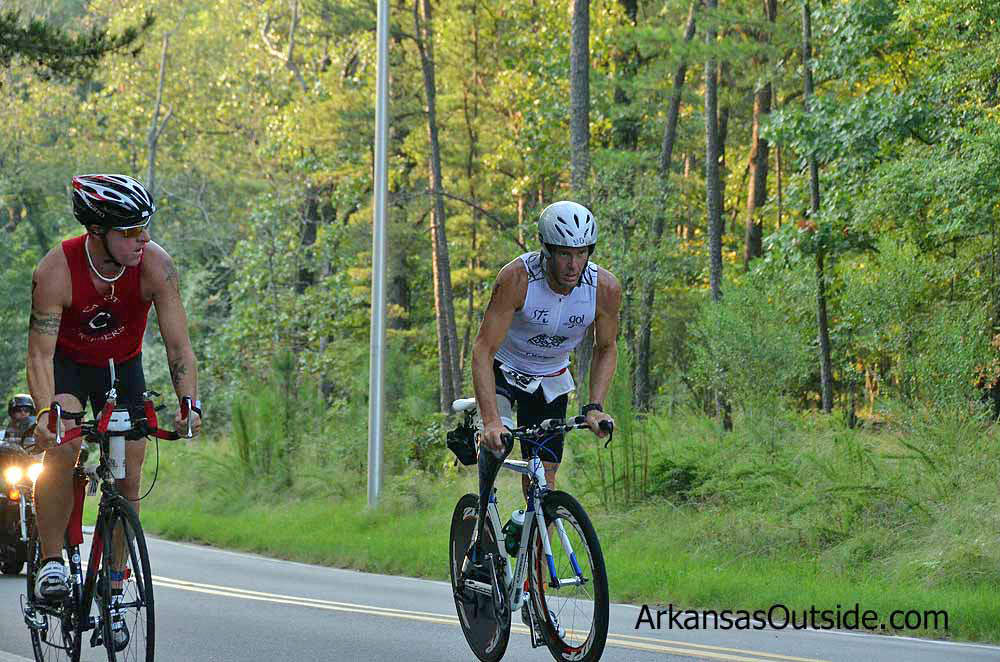 The Gift of a Day chronicles a few very specific days/events in Jeff's life that have led him to where he is today: a Paralympian, a wheelchair basketball champion, a 20 time Ironman finisher, a devoted husband and father, and an amputee. The book chronicles the traumatic accident that cost Jeff his leg at the age of 8, his entry into the world of wheelchair basketball, meeting his wife and having children, his training for the Paralympics, and his triathlon efforts including his attempt to do 8 triathlons in 8 months in a sort of celebration of the 30th anniversary of the loss of his leg. He also shares the struggles his family has faced with a special needs child.
To find out more about Jeff's speaking engagements or to order your own copy of The Gift of a Day, go to the Team GLAS Webpage.