Hobie Bass Open Series (BOS) Shootout and Tournament of Champions Scheduled for Lake Ouachita, Arkansas, November 8-10
OCEANSIDE, Calif. – Kayak bass fishing has grown by leaps in bounds in recent years. A flood of specialized, high-quality gear has driven the sport's popularity, as have kayak bass fishing tournaments.
The Hobie Bass Open Series (BOS) is unique among kayak bass fishing tournament trails, offering an accessible yet elite format with especially high payouts. The inaugural season of the Hobie BOS aimed to provide a simplified, "open-to-anyone" format and an elite feel for kayak anglers across the country. According to organizers, the series is all about providing a platform for the anglers – giving them quality events in quality venues and building payouts as participation grows.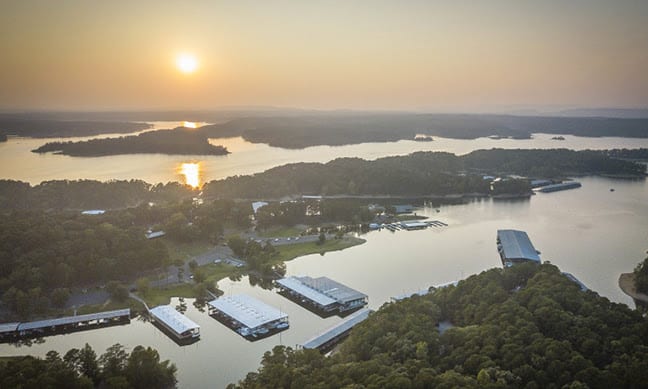 "We have almost wrapped up our first season, and it has been a tremendous amount of fun, growing this entity to provide one of the most premier series for kayak anglers in the country," says Hobie BOS Tournament Series Administrator, AJ McWhorter. "Building it for quality over quantity has been one of our goals from the start, and support from the anglers has been incredible."
The 2019 Hobie BOS included six Open events hosted on Lake Chickamauga, TN; Lake Shasta, CA; Kentucky Lake, KY; Lake Fork, TX; Lake St. Clair, MI; and Lake Guntersville, AL. Eleven additional Satellite events across the country were also well attended. By virtue of their performances, the top six anglers in each Open event and the first-place angler in each Satellite event qualified to compete on the grand stage at Hobie's first-ever Tournament of Champions (TOC).
The Hobie TOC – the final event of the Hobie Bass Open Series – will be hosted by the premier destination, Mountain Harbor Resort on Lake Ouachita, Arkansas, November 9-10, and will offer the largest total payout of any event of the 2019 Hobie BOS season. Hobie will be paying out a total of $40,000 to the top ten finishers from the field of 50 qualifying anglers. Lucky for Hobie BOS competitors, three more TOC spots are still up for grabs.
Hobie will be hosting one more event – open to all kayak anglers – called the Hobie BOS Shootout. Held on Lake Ouachita on November 8 – one day prior to the TOC – the Hobie BOS Shootout will be capped at 125 anglers. The top-three Hobie BOS Shootout finishers will qualify to compete at the Tournament of Champions and fill the field of 50.
**Editor Note: We haven't promoted fishing events on ArkansasOutside.com in the past but are experimenting with including Kayak Angling in our content. Let us know what you think in the comments.**