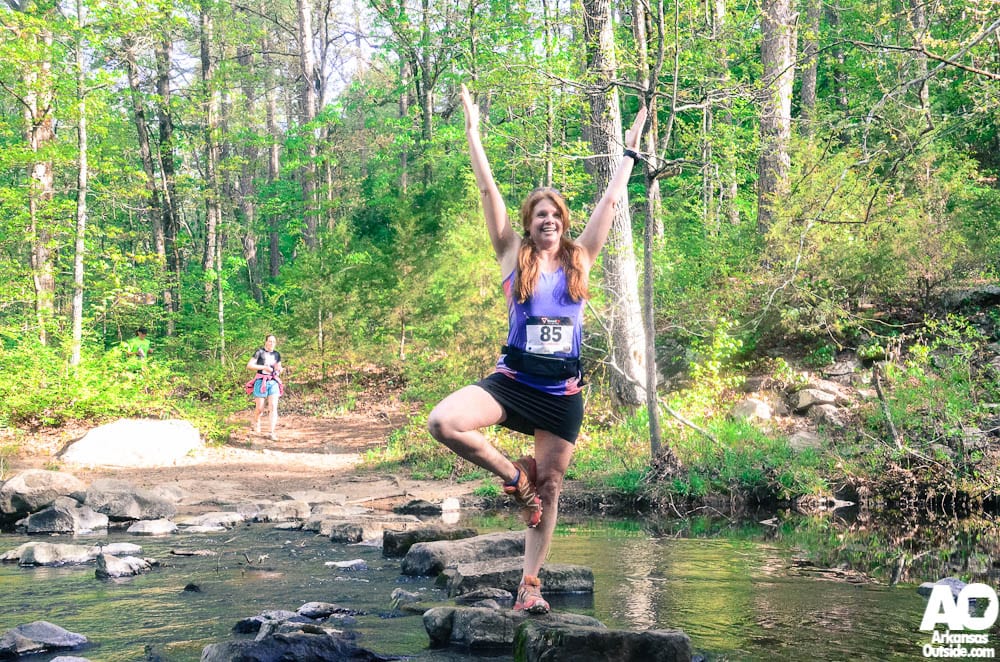 The Hoof it for Heifer 20K trail has become a favorite for Central Arkansas trail runners. The race on the Boy Scout Trail at Petit Jean State Park is in its fourth year and is earning a reputation as a challenging and beautiful run. For many of the runners, this race is a warm down to running the Ouachita Trail 50K. It's always a treat to see friends and families running together in all kinds of combinations; siblings, parents and children, couples, and even a couple expecting their little runner to arrive later this summer. I expect that we will see three generations of Wilkersons out on the trails for  years to come.
Stacey Shaver was out to run with her dad. Stacey is a long-time trail runner and an experienced ultra-runner, her pop is not, Hoof it would be his intro into distance trail running. He surprised her by entering them both and planning a visit wrapped around enjoying the sport she loves so much together. Don't we all love to share our love of good trail with the ones we love?
Proceeds from the race go toward Heifer's Seeds of Change initiative in the Arkansas Delta pairing the Heifer Project with local farmers in Arkansas who want to make a difference right here in our own backyard.  Seeds of Change is a domestic program that empowers local food and farm entrepreneurs in the Arkansas Delta and Appalachia. Race Director Wanda Eason says Seeds of Change was chosen because "we want to help bring more awareness to this new initiative for Heifer International. Many people associate Heifer International with projects in other countries. The Heifer volunteers who put on this run think it is important for people to know that there are programs in the United States and even more importantly in our own state."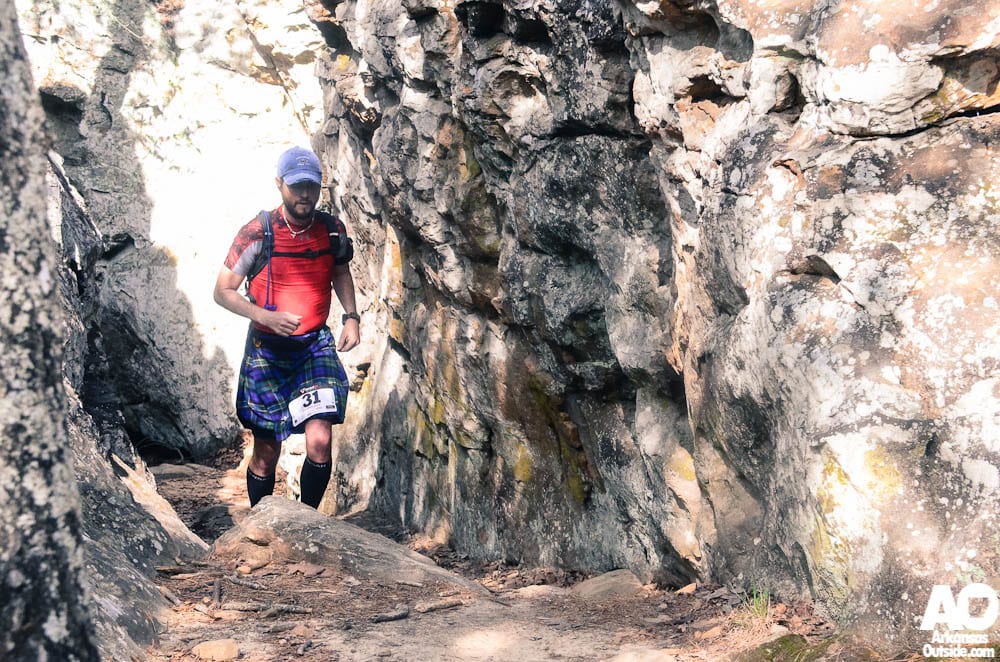 Sidelined by an injury, I didn't have to totally miss one of my favorite runs of the year. Instead, I spent the morning behind the lens taking lots of photos. I got to cheer on friends and acquaintances, hear the stories and share the triumphs at the finish line, and enjoy a great day with great friends.
Results! Check our Facebook Page later today for a lot more photos.