One could do a race every weekend, if they wanted to and never leave The Natural State.  We have almost every distance and terrain you could imagine.  Short distance?  Try the Go! Mile!  Ultra distance?  Try the Arkansas Traveller 100.  We have track, road, trail, and cross country races to refine your running palette.  If you want to run a series, Arkansas offers nine.  No special super powers are required, although they wouldn't hurt.  Here in Arkansas, there is something for everyone.
Arkansas RRCA Grand Prix Series 2013 Schedule
The most popular and oldest of the series is the Arkansas RRCA Grand Prix Series.  The series kicks off in January with the One Hour Track Run in Russellville and finishes in November with the Spa 10k in Hot Springs.  What started with five races in 1982 has grown to twenty races.  One may travel as far north as Fayetteville or as far south as Texarkana while participating in this series.  The Grand Prix presents the opportunity to visit cities across the state while supporting the Arkansas RRCA running clubs.  We have a great State Rep in David Meroney that oversees the series.  Read his recap of the 2012 season.  If you choose to do them all, I suggest you not schedule many races outside of the twenty.  Just saying.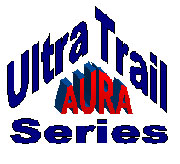 Ultra Trail Series 2012-2013 Schedule
Are you a fan of trails or ultra distances?  If you said yes to either, the Arkansas Ultra Running Association (AURA) has the Ultra Trail Series that has been going on since 1990.  It commences with the Full mOOn Midnight 50k in July; ending with the Mt. Magazine Trail Run in May.  This year there are 13 races with many being fun runs.  If you don't get your money's worth from these free races, all hope is lost for you.
In this series you earn points and miles.  Want to join the High Mileage Club?  I didn't say Mile High Club.  There is a difference.  Miles can be achieved by running or volunteering.  Mileage is totaled at the end of the series and those that went beyond the high mileage threshold become part of the coveted High Mileage Club.  Leaders in points are crowned King and Queen of the Trail.  The keeper of records, Stan Ferguson, is the person to seek out if you have any questions.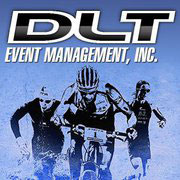 Arkansas Trail Running Series(2012-2013 schedule)
If you answered yes to being a fan of trails, but frowned at the word ultra, DLT Event Management has the Arkansas Trail Running Series.  This series features shorter trail races ranging from 3-5 miles.  This is a great way for the avid road runner to expose themselves to trails.  Two races (Race the Base Trail Run & Mt. Nebo Trail Run) have been added to the slate this year.  A quick recap of last year's series can be found here.  Visit the website for more road and off-road events.  Fred Phillips can answer any questions or concerns you may have.
Arkansas Running Klub Winter Running Series 2013 Schedule 
With winter around the corner, running in the morning becomes more of a chore.  It is easier to do it with a group when it gets tough.  You could always get those miles in on the terrible dreadmill.  If you're in central Arkansas, I suggest taking advantage of the Arkansas Running Klub's (ARK) Winter Running Series.  Four aided training runs take place each Saturday in January varying in distances from 5k to half marathon.  Contact Capt. Kirk Riley for more information or if you're interested in volunteering.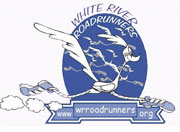 White River Road Runners 2013 Challenge Series Schedule
Arkansas Running Klub isn't the only Arkansas running club that has a series.  White River Roadrunners (WRRC) hosted a free challenge series that encompassed nine races running from February to December in 2012.  Two of them (White River 4-Mile Classic & Sara Low Memorial 5k) were also Arkansas Grand Prix Series events.  And you thought double dipping was not cool.  Bruce Oakley did a great job with organizing the series and he is excited about the interest it sparked in the area.  What's new for next year?
The 2013 series will be expanding to fifteen races, including two outside of Independence County.  Running at least 10 races will earn you Iron Roadrunner recognition.  I hope you have been getting in your hill training.  If not, you will wish you had.  Enjoy BatesHill!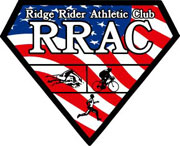 Ridge Rider Athletic Club Running & Walking Series
For the next two series, we must visit northeastern Arkansas.  With quality, local events on the decline, a community came together to create the Ridge Rider Athletic Club (RRAC) Running & Walking Series to promote health, fitness, and competition in Northeast Arkansas.  The series is comprised of 12 events, including a 2-miler, 5ks, 10ks, and half marathons.  It begins in February with the St. Bernard's Medical Center Healthy Heart 2 Mile Run/Walk and ends in November with the CASA 5k/10k Run/Walk.  The 10th Anniversary of the RRAC Series begins soon.  Check the 2013 schedule to see which races you want to include on your schedule.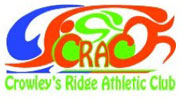 Crowley's Ridge Athletic Club Series
Crowley's Ridge Athletic Club (CRAC) has 10 events.  Bringing in the New Year with a bang, the Resolution Run 2-Miler starts the series and the Pine Knot Turkey Trot brings it to a close.  They have the Walcott Trail Run, which I think would be a fun race to try.  Not only is this a new series, but it's also a new club.  They recently celebrated their one-year anniversary.  I'm looking forward to great things from this group.  For more information about these CRACies, contact Curtis Hitt.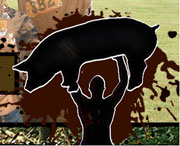 Hillbilly Trail Running Series 2013 Schedule
With a name like that, it has to be in Arkansas, right?  The last series takes us to the northwest corner of the state.  This series has trails, mud, and zombies!  Oh my!  Starting on Saturday, January 5, 2013, at Lake Fort Smith with the Hillbilly 5k/10k/15k, the organizers deem the 15k as one of the hardest runs in Arkansas.  The last race is on Saturday, November 23, 2013.  The majority of the races are in Arkansas, but a few venture across the border.
Since your best four races out of the eight are used in the scoring, you can stay right here in Arkansas if you'd like to.  The point ranking system is based on course distance, course difficulty, and environment.  Cash and prizes are awarded to the top finishers in the series in both male and female categories.  For more information send an e-mail or check out the website.
Run Bentonville Race Series
The new kid on the block is the Run Bentonville Race Series.  It will debut this year with three races.  The first race is the Valentine's 4k/8k on Saturday, February 9.  Less than a month later the second race, Orchards Park 5k takes place on Saturday, March 2.  The culmination of the series is the 3rd Annual Bentonville Running Festival on Saturday, April 6.
For the 2013-2014 series, four races will be added to expand to a seven race series.  It will start on Saturday, May 31, with the Memorial Park Glow Run and end with the Bentonville Running Festival in 2014.  The point system is still being decided, but I do know the 8k will be the only distanced included in the Valentine's 4k/8k.
Lee Farmer, Race Coordinator, assured me that he wants this series to be more than just showing up to run and going home.   He wants it to be an experience, which is why there are cool awards, medals, inflatables, etc. that add to a positive atmosphere.  Looks like northwest Arkansans have both a trail and road running series to keep them active.
With nine series reaching almost every corner of the state, which one will or are you participating in?  Let me remind you that you're not limited to one.  Give it time; other series will start to appear.  Sometimes all is takes is a simple question.  Runners come together and before you know it, we'll have series number ten and eleven.
Support other races by running, spreading the word, or volunteering.  Remember, we runners are in this together.  If we don't support each other, who will?
When I'm not running, volunteering, or writing, you can usually find me lurking on Twitter @absolut_zer0 or reporting on races in the great state of Arkansas for Pace Per Mile.