STATE COLLEGE, PA – USA Bass is thrilled to announce that Hot Springs, Arkansas has agreed to become the title sponsor of USA Bass for 2023 – 2026. It will also host the 2023 Pan American Bass Fishing Championship and the 2026 Bass Fishing World Championship. Anglers will be fishing Lake Hamilton at the events.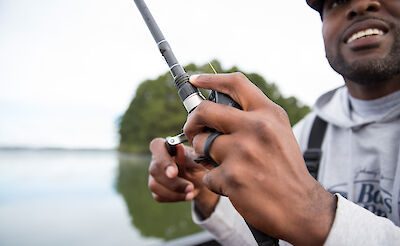 USA Bass is part of USAngling, a 501c3 charitable organization that supports the USA Bass Team as they compete in Pan-American and World Championship fishing events. USAngling is the American representative to the Federation Internationale de la Peche Sportive en Eau Douce (FIPSED). FIPSED is the global governing body of sportfishing and the only "recognized" entity to hold sanctioned fishing world championships. This international federation is dedicated to conducting successful world championship sportfishing events in many disciplines including Bass, Kayak, Ice, and other fishing sports.
"We are very excited to partner with Steve Arrison and Hot Springs. They understand the importance of America's leadership in the global expansion of bass fishing. They also believe in our goal to gain Olympic recognition for bass fishing" says USAngling President, Tony Forte. "Steve Arrison and Hot Springs have the community support, the facilities, and an amazing lake to share with anglers from all over the world. We are grateful that they have decided to support USA Bass. We also thank Capital City Lake Murray Country RTB for helping us launch USA Bass over the past several years. Working with Hot Springs is an important next step for our program and we are thrilled to go to work with them starting with the 2023 Pan American Championship in September."
The USA Bass team won the Gold Medal at the 2022 Bass Fishing World Championship which was hosted on Lake Murray in Columbia, SC. This event included a record 25 nations. The Hot Springs World Championship in 2026 will set a new record mark of participating nations.
"As a city, we are honored to have been selected to host the world championship of bass fishing," Arrison said. "As Tony pointed out, Hot Springs knows fishing. With our three crystal lakes, we are a world-renowned destination for both recreational and professional fishing. We look forward to hosting the best bass fishermen in the world in 2026. We'll show them a great time in addition to some great fishing."
For more information on Hot Springs visit: https://hotsprings.org
For more information on the USA Bass Team: https://usabass.org
Follow USA Bass on Facebook: https://www.facebook.com/usabassorg