This is not our normal post. We are normally advocating getting outside in Arkansas. We still are. We know it's hot and you may be tempted to stay in and may find yourself in front of the television. We just have an idea on a good way to spend that time. Enjoy.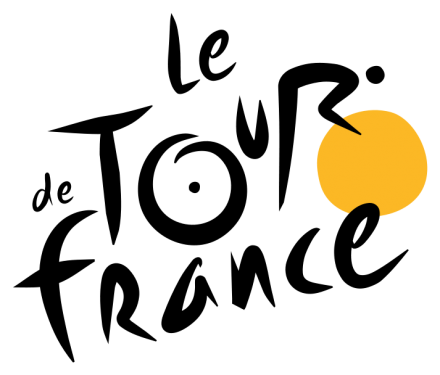 This is the layman's guide to watching the most popular cycling event in the world, the Tour de France. Why do you need a guide? Watching an event that happens over 22 days, across three countries through towns that are hard to pronounce and seven time zones away is not easy. Why should you watch it? You don't have to be a cyclist to appreciate the incredible amount of both physical fitness and mental toughness it takes just to compete in a sporting event of this magnitude. Imagine riding a bike for 2,173 miles in 20 days of riding with 9 flat stages, 4 medium mountain stages – one with a summit finish, 5 mountain stages – two with a summit finish and 2 individual time-trial stages. This is not an hour long sporting event, this is grueling.
Once you begin to watch it you will start learning the team dynamics, the strengths and weaknesses of each competitor and the various types of riding that happen throughout the race.
Special Hint: You can download an ical file to your iPhone, Google calendar or Outlook from the Inner Ring website so you know what stage of the race is happening all month.
The race starts with a Prologue on Saturday, June 30 and racing starts on Sunday. Remember that Paris is 7 hours difference from us, so a race starting at 11:30 am in France will start at 4:30 am Arkansas time. Of course NBC knows you won't get up to watch it that early so they start recorded coverage at 7:00 am most mornings. If you are watching it like this I recommend recording it so you can watch it at a reasonable hour. Just be ready for spoilers all day.
How about a map? Download the official map of the Tour.
First, let's start with the technical aspect of actually watching. Outdoor Life Network turned into Versus TV turned into NBC Sports and that's where you'll find the Tour de France televised. The following is a list of channel numbers for the various television delivery systems for NBC Sports:
Dish Network (159/9466)
Direct TV (603)
Comcast (28/448/1607)
ATT-Uverse (640/1640)
Fave (213)
4DTV (W5287)
C-Band (G7-21)
Most of these are satellite or cable systems except for Fave which is a internet system. Of course there are other ways of watching over the internet. NBC Sports does have mobile applications that allow you to watch the Tour live on your  iPhone, Android or iPad. This option is 29.99 for the whole Tour or 4.99 per stage. Here are show times for watching on NBC Sports remember, in Arkansas it will be an hour earlier than listed.
If you want to get away from NBC Sports there are many other options. Here is a very comprehensive list of live streaming video channels to choose from, most of it's free but you'll need to make sure you can find the best language for you.
There are many ways to watch the tour. Popular among some cyclists is to set up the trainer in front of the television/computer screen for 3 weeks and ride throughout the coverage. Sounds cool for about the first hour on the trainer and then I might be going for a beer…er….glass of french wine and bagette. Try to have cycling friends over to watch. Most stages are very different and the country side is beautiful throughout. This is where you can get in serious trouble financially. If you spouse starts watching much of it and has never shown an interest in cycling before, be ready for the remark about beautiful places to take vacations.
Some really cool things to watch for are the team and individual time trials. This is a great way to really get to know each rider and each team. The commentary will help you learn about strengths and weaknesses of each. Plus it pretty cool to watch these guys go hard with little strategy other than getting to the finish faster than anyone else.  (There is individual strategy in getting the most out of the distance but really you're just watching them go all out.) Good news is that this year there are more time trials than normal.
Another section I particularly enjoy watching is the climbing. between the Alps and the Pyrenees, team dynamics really come into play but individual effort is highly rewarded. The saying goes, "Sprinters win by seconds, climbers when by minutes." This is where Lance Armstrong would shine. Long steep climbs up switchbacked roads over mountain passes and than hurling themselves down the other sides is very exciting to watch.
The flat sections have their own thrills as riders try to outride the peloton and are slowly brought back to the pack. Always wondering if a break away will hold or fail. Watching the ballet between the domestiques and the support cars and the leaders. Watching the teams working together and falling apart.
To get you started I recommend going out for a ride on Saturday morning during the prologue. Something nice and easy, enjoy the day. On Sunday get your blood racing by participating in or at least watching the Star Spangled Criterium in North Little Rock. Sunday night, sit down and watch the recorded start of le tour. If you get inspired to ride more (this happens a lot) check out our cycling events page.
If you are going to struggle with watching it yourself or are looking for more indepth information, I highly recommend following The Inner Ring Tour Website for daily updates and course descriptions.
More information on the individual stages, teams, riders and other interesting tidbits can be found on the Tour de France website.
For a nice video with a 10 step process in watching Le Tour, check out this video.