Tuesday night I headed over to Little Rock City Hall with the hope of seeing history in the making. After over four years of waiting, various groups including pedestrians, cyclists, parents, seniors, visitors, commuters, shoppers, workers…heck, ordinary citizens were finally going to see our beautiful city take its first real steps to being a walkable, bikeable town; a town where you don't have to own a car to work, shop, get to a doctor's appointment or to school. After years of work by local pedestrian/bicycle advocacy groups, the city directors were expected to adopt a Complete Streets Ordinance. One of the benefits of a complete streets ordinance is economic development. Here is a study on the impact of a complete streets to local economies and property values. Here is another one, and here, and here. Who wouldn't want that?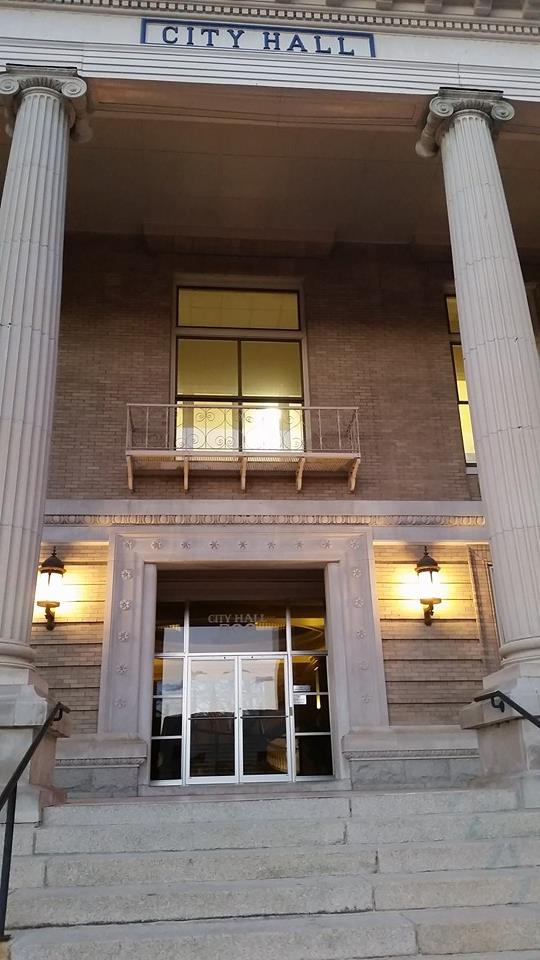 For the most part, the City of Little Rock does not build roads, developers build roads. This ordinance would require all forms of transportation to be taken into consideration when new road construction or major work is done on city streets. Sidewalks and and various levels of bicycle lanes would have to be considered on all new construction. The city would be responsible for bike/ped infrastructure additions on road improvements. Of course there are exceptions written into the ordinance that allow for some types of road construction projects to avoid unnecessary costs. As an example, building or repaving an access road to a waste treatment plant, no need for sidewalks or bike lanes there.
The Little Rock Bicycle Friendly Community Committee, a group of volunteers put together by Mayor Stodola, "to assist the city and community as we work towards becoming a truly bike-friendly city" according to the committee's website, first reviewed a Complete Streets ordinance in June of 2010. After a couple of years of reviewing and rewriting the ordinance, the LRBCC was ready to go to the city with a complete ordinance in May of 2012. According to members of the committee, the city decided to rewrite the ordinance again taking almost another year before they were ready to bring the Complete Streets package to the city board. In April of 2013 the Little Rock Board of Directors passed a resolution of intent to adopt a Complete Streets Policy (Resolution No. 13675). The resolution instructed city staff to develop a policy over the next year.
According to city documents, the City Manager's office brought together city staff from Parks & Recreation and Public Works and Planning departments along with individuals from various interest groups including health, aging, bicycle, public transit and development communities in meetings held in late 2013 and early 2014. (note: the City Manager's office is currently working on a list of these meetings and who was in attendance. We will share this information when it's available.) Much of the focus of these meetings was implementation of the ordinance. The ordinance that was introduced on Tuesday evening was very similar to the one completed by the LBFCC in May of 2012.
In the audience at the January 20 Little Rock City Board meeting were several local cyclists. Regular bicycle commuters, bicycle tour enthusiasts and bicycle racers, but bicyclists aren't the only interested and affected parties. People who want sidewalks and protected crosswalks within their neighborhoods, residents who would like to have safe routes to schools, those who need or choose to walk to work or shopping venues need this ordinance to be implemented. This ordinance is designed to accommodate, as the ordinance states, "all anticipated users including pedestrians, bicyclists, public transportation users, persons with disabilities, freight haulers and motorists." According to Mason Ellis, President of Bicycle Advocacy of Central Arkansas, representatives from Central Arkansas Transit Authority and Arkansas AARP were on hand to speak in support of the ordinance. None of these people were heard from on Tuesday night.
As item 17, "To adopt a Complete Streets Policy for the City of Little Rock…" was called, Ward 5 Director, Lance Hines asked to be recognized and motioned for deferring the vote for 90 days. He explained that he was concerned about inconsistencies with how the ordinance meshed with the Master Streets Plan and costs that he felt had not been addressed by the city staff. Ward 1 Director Erma Hendrix quickly seconded the motion which according to the rules of order meant that the actual ordinance could not be discussed until the motion was voted on. Directors then took turns making comments about the proposal to delay the vote for 90 days. Brad Cazort, Ward 4 Director, was concerned that 90 days was a longer period than necessary to get answers from the staff and recommended a two week wait. Ward 3 Director, Kathy Webb, stated that she had been receiving emails from constituents even before she was elected in November to the Board in support of the ordinance. Ward 2 Director, Ken Richardson stated that he opposed the deferment. It should be noted that Erma Hendrix said that not only did she support the deferment, but also any other deferment of the ordinance that might come up giving no reason for her objection to it. Doris Wright, Vice-Mayor and Ward 6 Director said she generally approved of the ordinance but was okay with deferring the vote. The motion to defer came to a vote and passed 6 to 3 with only Cazort, Webb and Richardson voting no on the deferment. With that there was no vote on the ordinance itself and no discussion, the board moved on to other business.
The next morning I contacted Director Hines for specifics on his objections to the ordinance. My first question concerned public input and he said, "I received quite a few emails in support of the ordinance, many were form emails." I then asked if he had been approached by developers. Ward 5 is in West Little Rock where developers are busy with new neighborhoods and other construction. He did not name specific developers, but did say that the developers that contacted him were concerned with cost increases to projects they were planning specifically along Kanis Road. He also had questions about how the ordinance would work with the Master Streets Ordinance that includes a bicycle plan and various levels of bicycle infrastructure required. He also stated that he would have a list of specific issues for the City Director's office by Monday and would share that with Arkansas Outside.
One last question for Director Hines concerned the amount of time he had before the board meeting to review the ordinance in its current state. He said he'd received it in a Friday packet before the Tuesday Agenda Meeting, a week before the public meeting. He had asked questions at that agenda meeting of the staff and they were not answered satisfactorily. This means he had over a week to have his questions answered and possibly to contact the LRBFCC. According to members of BACA and LRBFCC, they had no idea that the motion of deferral was going to be made.
So we continue with no Complete Streets Ordinance in Little Rock for at least the next 90 days. That's 90 days for developers to get approval for projects without taking forms of transportation other than automobiles into consideration. In this city we continue with a rarely discussed tax on anyone who wants to work, shop or live here. That tax is called owning an automobile because it is the only workable form of transportation due to the lack of infrastructure for alternative transportation. Walking safely, bicycling safely, better access to public transit and even safer streets for motorists will have to wait a little while longer.
Bicycle Advocacy of Central Arkansas encourages you to contact your Ward Director and voice your support for the Complete Streets Ordinance. You can read their take and find email addresses for the City Directors on their Facebook page.
If you would like to learn more about where our City Board of Directors stand individually on outdoor issues please see our article on last year's election.