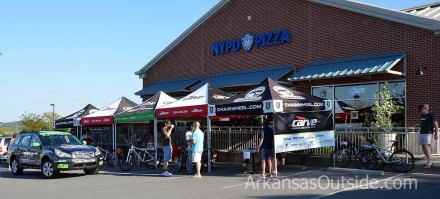 Scott Penrod of Central Arkansas Velo (CARVE) sent me an invitation to the 2012 CARVE Kick-off party at NYPD Pizza out on Highway 10 in West Little Rock. This is their annual party to show off the new riding kits and other cool stuff for the upcoming year. They introduced riders to the sponsors of the club who's names are on the team jersey and the new team car.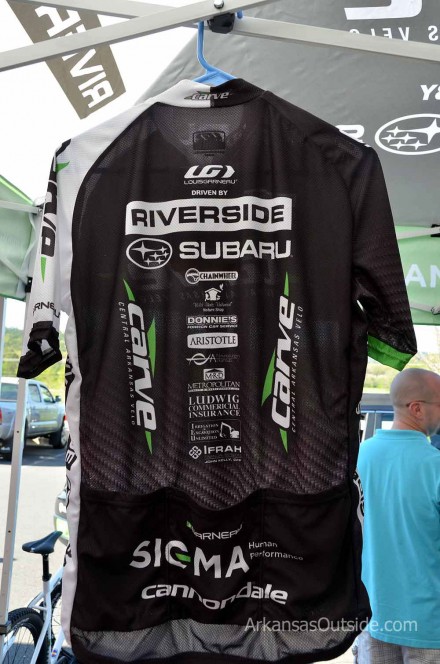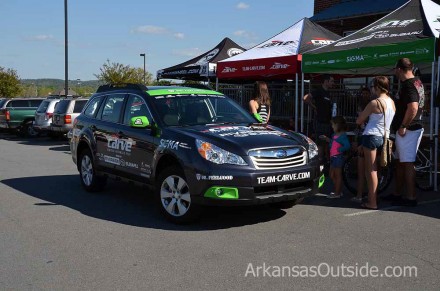 This event was not totally void of cycling though. Drawings for all kinds of prizes were held until finally two names were drawn. These two would have to compete for the final prize (a very nice bike tune-up from Chainwheel) The racers would each have a Spot belt drive single-speed and would race two laps around a nearby bank. This young lady was the winner.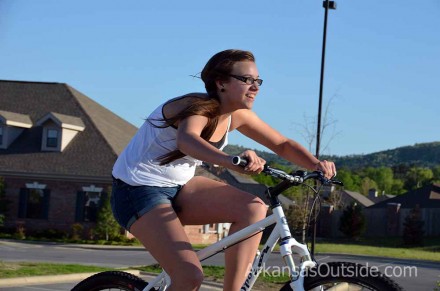 All good fun and a wonderful reminder of how strong the cycling community is in central Arkansas. It is really great to see more sponsors stepping up to support cyclists. It was also nice to hear that CARVE is adding new rides to their schedules for cyclists who aren't necessarily "training" but just want to enjoy some camaraderie and maybe find a good place to eat along the way. Now let's go ride.
More photos on our Flickr site.