When you spend a lot of time attending running events that take athletes over 100 miles and last for days, a one mile run may seem a bit anti-climactic. It's not. A one mile run is more about technique than strategy, fast turn-over and stride. It's about running as fast as you can from the start and finding even more in an empty near the finish, and that is just one side of the one mile. The other side is about the new runner, the runner who decided this would be their first attempt at an organized run. The possibilities for all the runners are huge.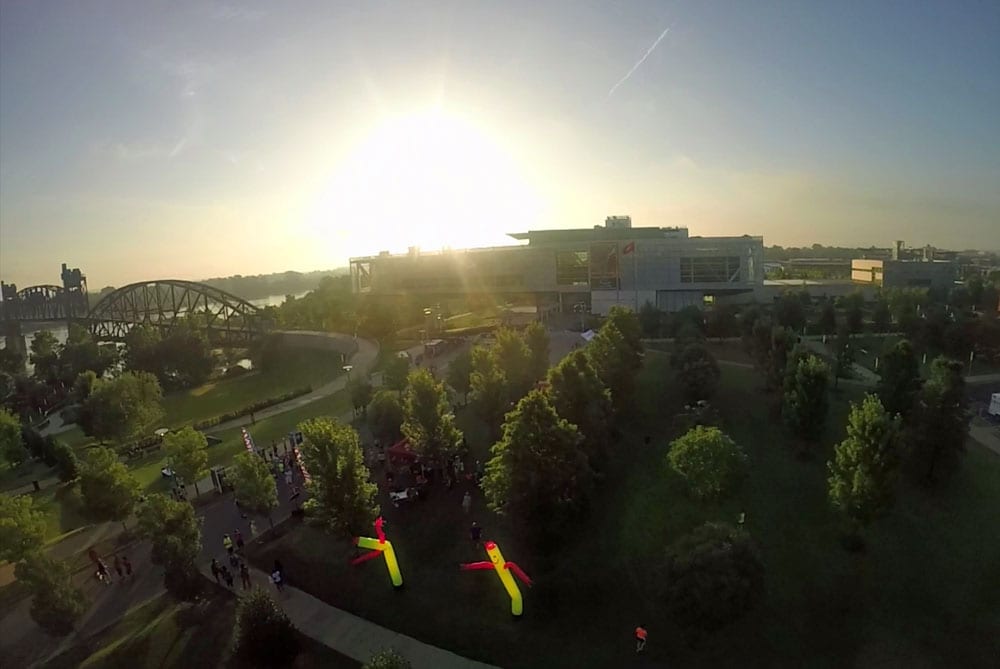 The fifth year took the Go! Mile to a new venue and possibly its future. In past years, the run has been held at Burns Park in North Little Rock, which was a fine venue. This year a scheduling conflict with a major soccer tournament caused the Go! Mile race organizers to move the event to the Clinton Presidential Library on the Little Rock side of the river. A new course was measured and once again the Go! Mile would be the National Road Runners Club of America One Mile Championship Race. Runners came from all over Arkansas, many travelled from Oklahoma and Tennessee. Elite Women's 2nd place winner Christy Cazzola from Appleton, Wisconsin posted an impressive 4:43 mile following close on the kicking heels of Memphian Lauren Paquette at 4:41.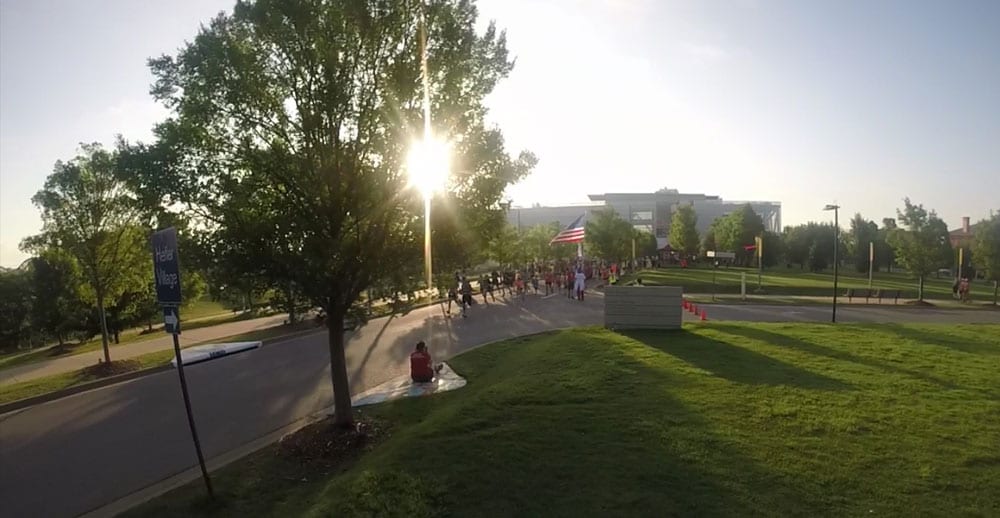 Utilizing the cul-de-sac at the front entrance to the library as both the start and finish, the course was a "lollipop" shape heading directly into the River Market area on President Clinton Avenue then left on Sherman Street. Then racers headed east on 3rd Street until making a left onto Malhon Martin Street. A lot of spectators watched from this vantage point just past half way as the route quickly turns left on 2nd Street before a swift right onto Ferry Street making the final turn back onto President Clinton Avenue and a straight sprint back to the finish at the Go! Running arch at the entrance to the library.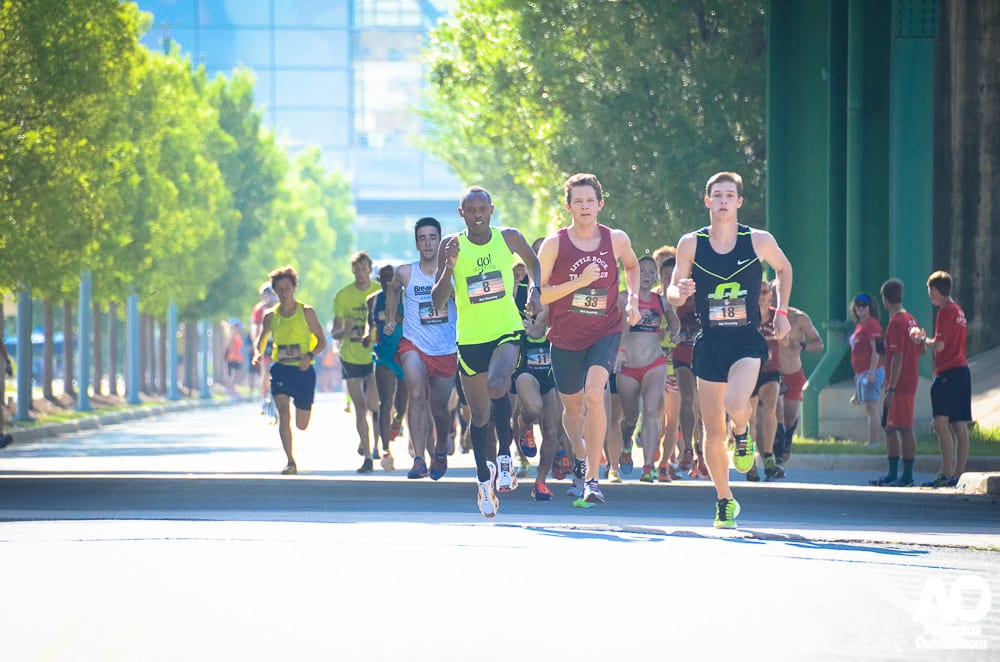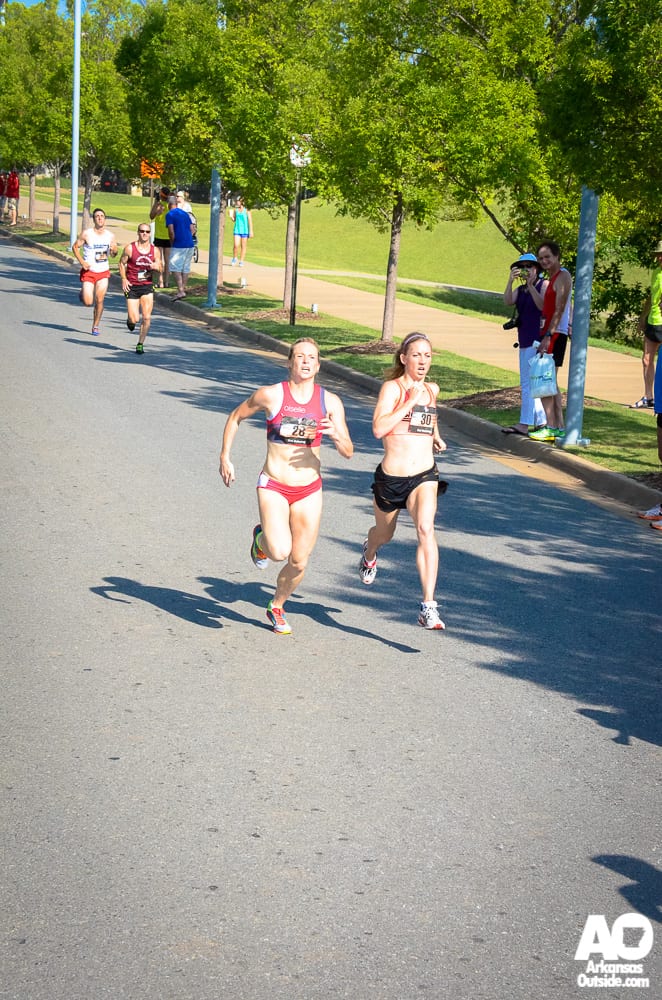 Both participants and spectators seemed to approve of the new venue and after the event I saw many of them enjoying lunch and shopping in the nearby River Market area. I spoke with race organizer, Erin Taylor during the event and she seemed open to the idea of keeping the event in the new venue. There were certainly plenty of runners as this years race drew more runners than ever before.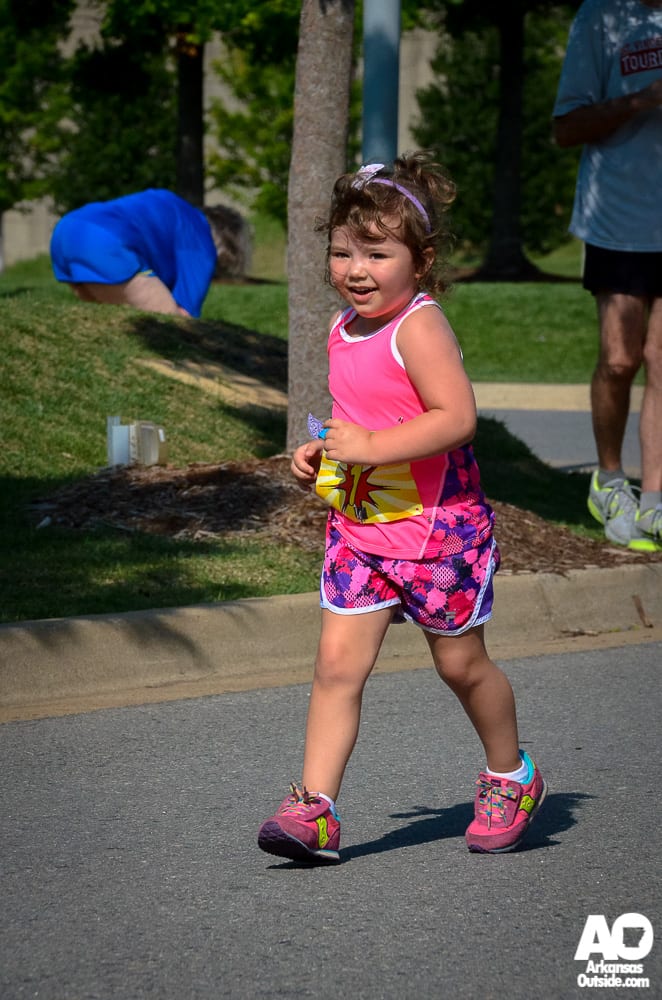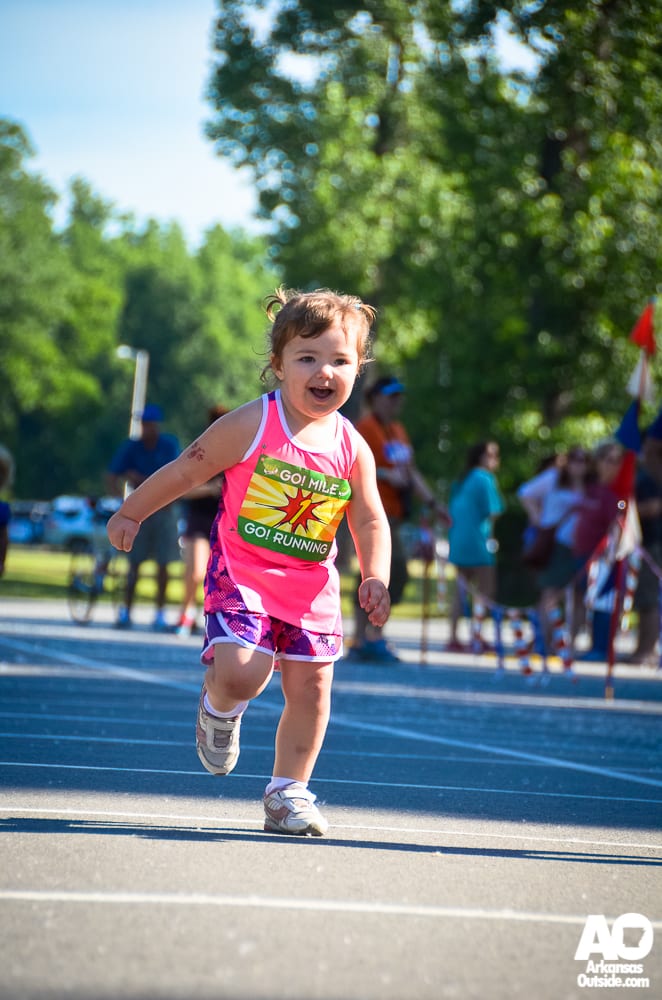 Watching the First Mile event and the Kid's Mini-Mile was as much fun as watching the elite and age group runners look for personal records. It truly is a wonderful event for runners and spectators and another way to enjoy the downtown district.
For race results, check out the Mac's Race Timing Website.