With much regret, Arkansas Outside can't be at the Joe Martin Stage Race this year. Last night were the time trials held at Devil's Den State Park where some serious climbing is involved. This afternoon is the first road race plus another on Saturday and finishing with a criterium on Sunday.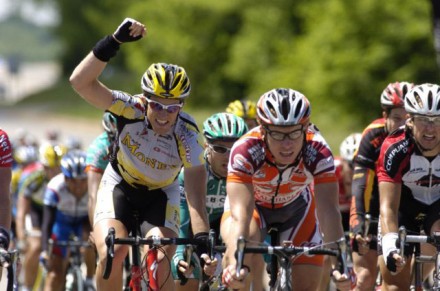 The race first started in 1978 and was called the Fayetteville Spring Classic, the name was changed to the Joe Martin Stage Race when race organizer, Joe Martin died in 1989.
Some of the early history of Joe Martin, the race and the Boston Mountain Cyclists is explored in The Free Weekly.
If you have a chance to get out in Northwest Arkansas and see some world class athletes, take it. Go to the Joe Martin Stage Race website for more information.