LITTLE ROCK, Ark. (Feb. 15, 2023) – The Keep Arkansas Beautiful Commission (KAB) has elected commissioners Jeremy Sparks as chair and Laurie Black Hamilton as vice-chair for 2023. With nearly 30 combined years of service, Sparks and Hamilton have a long history of supporting and serving KAB.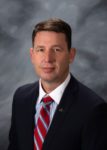 Sparks of Fayetteville, Ark., is the director of organizational change management at Arvest Bank and is a Colonel in the U.S. Air National Guard serving as Wyoming's Air Liaison Officer/Operations Commander. He has served on the commission for more than five years. As a seasoned leader, he uses his environmental expertise to advise the commission on its statewide beautification efforts.
"For the past five years, Jeremy has done incredible work to further KAB's mission as a board member and as our most recent vice-chair," said Colbie Jones, director of KAB. "He is a dedicated community leader with a longstanding commitment to giving back and will help lead our organization to even more success."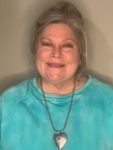 Hamilton currently resides in Lake Village, Ark., and has served on the commission for more than 20 years in various capacities, including a previous term as chair. As 2023 vice-chair, she will work alongside Sparks to advance the organization's efforts to prevent litter, promote recycling and educate Arkansans on the importance of getting involved in local efforts.
"Laurie has been a very dedicated commissioner for many years," said Jones. "She has been a very committed, hard-working leader who has offered her services in several capacities. We are confident that we've elected a winning team of officers this year that will continue to bolster KAB's mission to improve the quality of life and livability of our state."
The Keep Arkansas Beautiful Commission (KAB), consisting of a professional staff of three and a nine-member advisory board appointed by the governor, is a division of the Arkansas Department of Parks, Heritage and Tourism. KAB is a certified state affiliate of Keep America Beautiful Inc. KAB inspires and educates individuals to reduce litter, recycle and keep Arkansas beautiful. KAB is funded by 1% of the eighth-cent Conservation Tax.