The Saddle Up trail at Kessler Mountain Regional Park will be closed to the public starting Monday, April 24, to begin construction that will create Fayetteville's first natural-surface trail to accommodate adaptive mountain bikers, improving its usability and accessibility.
Adaptive mountain biking is a type of mountain biking that is designed for people with disabilities. It involves using specialized equipment and techniques to allow people with a wide range of disabilities to participate in the sport. This requires specialized techniques for riders to navigate the trails safely. For example, riders with lower limb amputations may use different techniques to navigate technical terrain, and riders with visual impairments may use a guide to help them navigate the trail.
Adaptive mountain bikes are designed to accommodate different types of disabilities, such as those affecting the legs, arms, or torso. For example, some adaptive mountain bikes have three or four wheels for riders who have balance issues, while others have hand cranks for riders who have limited use of their legs.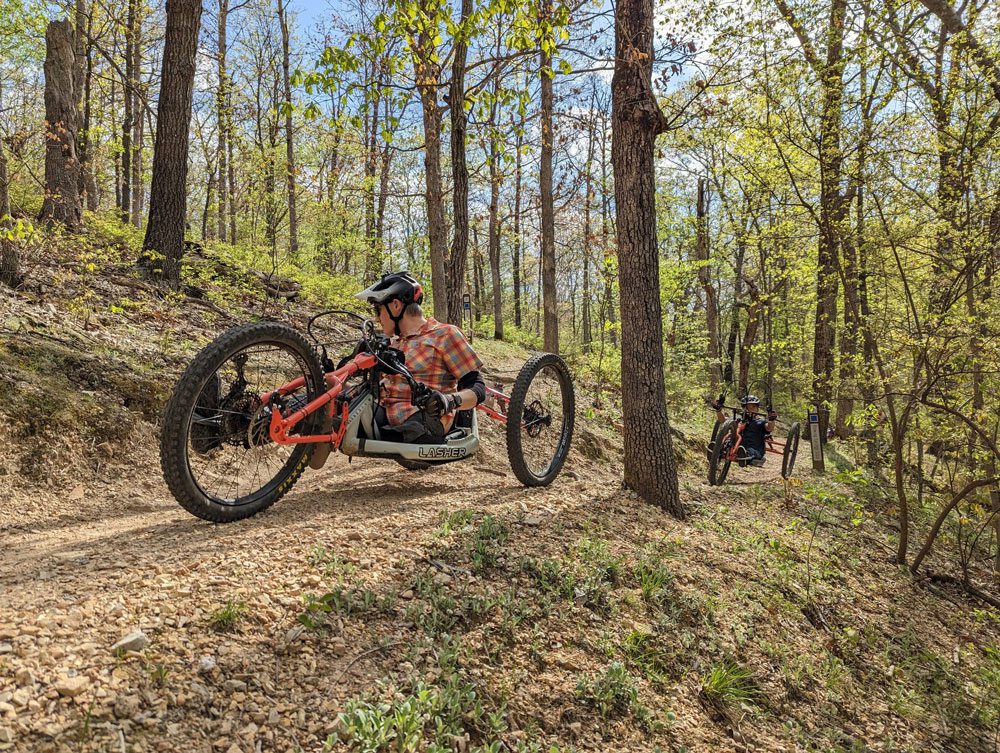 The 1.2-mile trail will be improved with rock armoring, boardwalks, and bridges. Also, it will be sculpted to a 4 feet minimum width. These enhancements will mitigate the trail's persistent drainage issues – particularly when heavy rain makes the trail inaccessible.
Construction is anticipated to be completed by September. Improvements to this trail are paid in part by a 2021 grant from the Arkansas Department of Transportation.
Trail users can continue to access the park's remaining 16 miles of natural-surface trails through existing trailheads near the Rotary Playground and the northernmost baseball parking lot.
For more information about planned improvements at Kessler Mountain Regional Park, including its trails, go to: https://fayetteville-ar.gov/3567/Kessler-Mountain-Regional-Park.