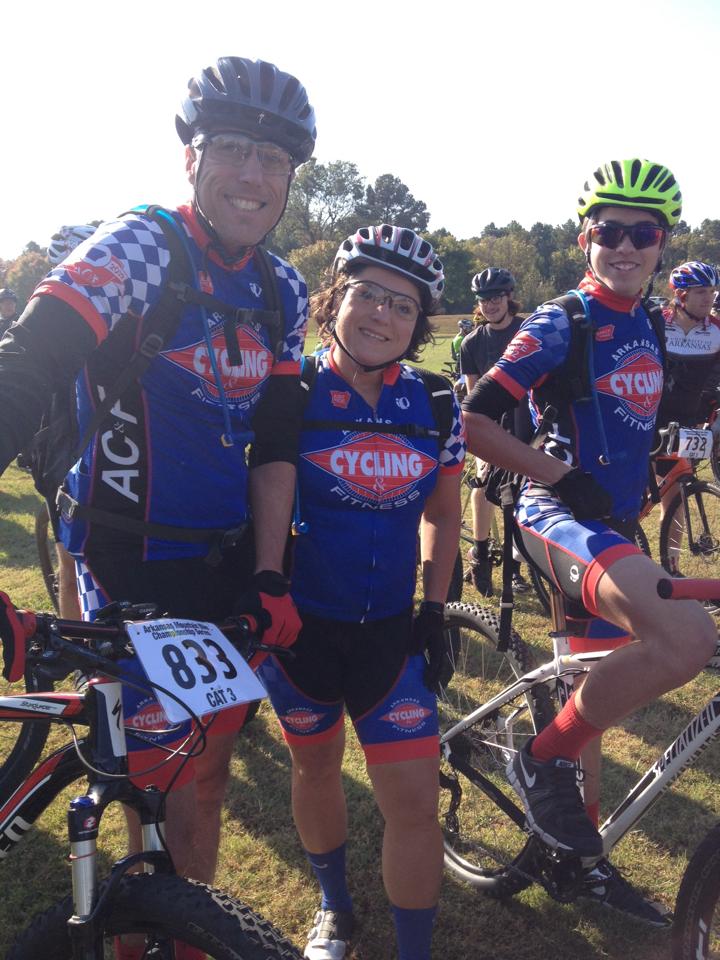 As a relative newcomer to the sport of mountain biking, literally everything about it excites me. I love being in the woods surrounded by nature, wandering and exploring, not knowing what beauty lies beyond the next bend in the trail. But as my riding has  begun to evolve, I've realized that I have a competitive streak. I like riding with other mountain bikers who challenge me to get out of my comfort zone, try harder more technical trails, or push the pace just a little harder than I normally would. As I've improved as a rider, it seemed part of the normal progression of things to consider racing my mountain bike. I gave it a shot last year at the Springhill Classic 2014 and whether it was skill or luck, I landed myself on the podium with a third place finish in Cat 3 women age 40+ and was officially bit by the racing bug. I couldn't race last season because of some extensive foot surgery and recovery not related to mountain biking. After laying off all cycling for four months, it's taken a lot of hard work to get back into shape for riding, much less racing. With the Springhill Classic 2015 date approaching, I just couldn't help myself. I knew I was short on time, but I just couldn't pass up the opportunity to race the fast and flowing trail that is Springhill/Barling. With only 4 weeks to prepare, I pushed myself hard to be ready to race and represent as the only woman on the Arkansas Cycling and Fitness team.
The morning of the race dawned chilly and overcast, but that didn't mar my excitement. My family and I rode our bikes down the hallways of the hotel and out to the truck to load. We headed to the park to register for the race, get our gear on and our bikes ready, and do some warm up riding. We congregated under our team tent wishing each other luck and safe riding. Shortly before groups started heading to the start line, one of the ladies I would race against came over to say hello and with much genuineness wished me a good and safe race and expressed how glad she was to see me back in the game after my surgery. We headed to the start line as they made the announcement that the races were about to begin. I got to cheer my oldest son, husband, and team mates on as they began their races in each of their categories. Then it was my turn. I got a great start and after getting passed by the lady who came to wish me luck, crossed the finish line in second place. My friends and family were right there at the finish line cheering for me and celebrating. It wasn't too long before the lady who took first place, Nancy Pollan, came back to congratulate me on a good race and invite me to come back to Fort Smith to ride again soon.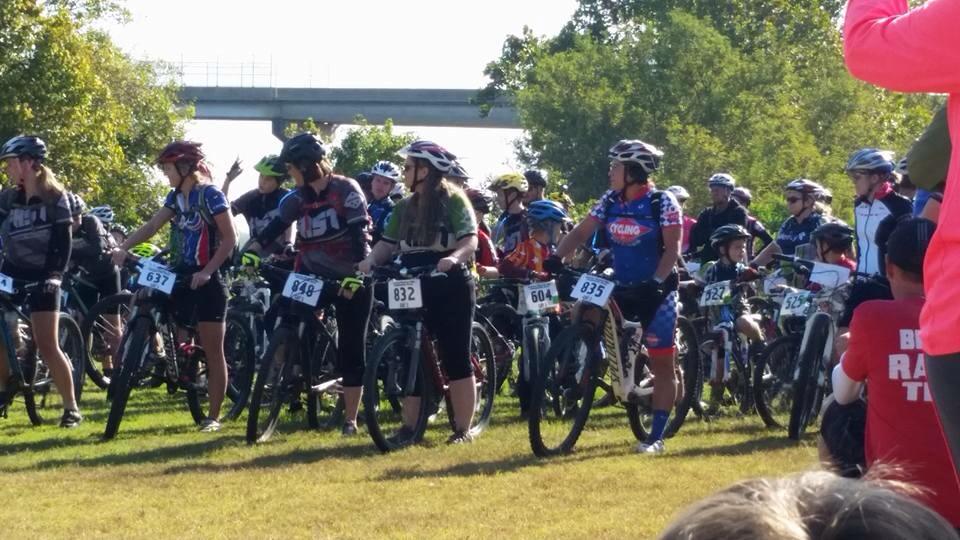 As the races ended and riders came in, food was being served up. There was a general air of camaraderie regardless of what team you raced for. People came up and introduced themselves and I met people who share my two passions, mountain bike riding and racing and getting kids and families out on bikes. I met Tasha, one of the leaders of a riding group for kids in Northwest Arkansas that is very similar to what I do with Central Arkansas Family Fun and Fit rides. We exchanged contact information so that we can share ideas for kids rides and spread awareness of each other's groups. Shortly after meeting Tasha, I met Nick. Nick is spearheading getting interscholastic bike clubs into junior high schools and high schools all over the state. I had some connections that might be useful for him in Central Arkansas, so we too exchanged contact information. Just a few minutes later everyone went up to the pavilion for the podium finish announcements. I have to admit, it felt good to be able to climb up on that podium and receive a medal for doing what I love.
But as I reflected on the race and the entire event over the next few days, I realized that what stuck out in my mind wasn't the moments on the podium. While it feels good to be rewarded for riding a good race, it feels much better to know that I am part of the mountain biking community. It makes me happy to see competitors congratulate one another on their finishes and share a meal together. I like seeing the team lines dissolve and watching women encourage each other regardless of being rivals on the trail. I love seeing families come out to support their rider and whole families racing together. I love having  friends like Tina who share my passion for mountain biking that will drive 6 hours round trip and spend their weekend at a race destination, just to show their love and support for me.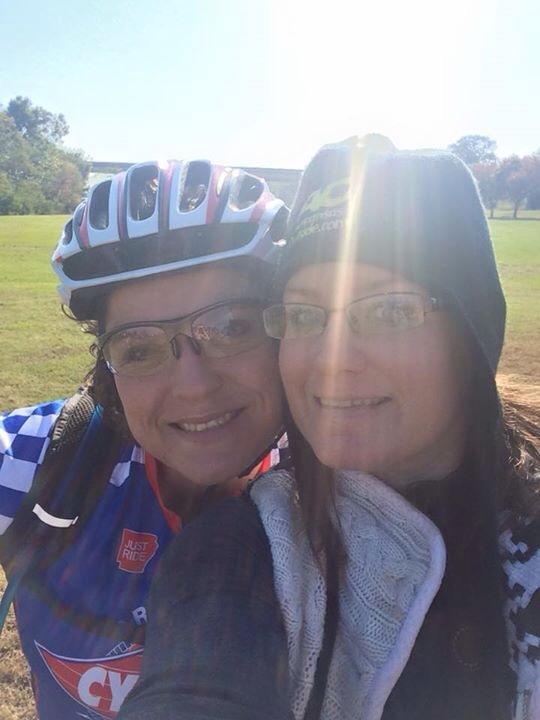 I love being able to connect with people that I might never have met if it weren't for mountain biking. It excites me to be able to help get kids and women on bikes and spread the word about groups and organizations whose only motivation is to protect and preserve our trail systems. I adore the feeling of freedom that riding through the woods brings. It thrills my soul to be part of it all. I've only been riding a mountain bike for two years and have only ridden two races, but that's long enough to know that I've found what I love. That thing that stirs my heart and moves me to action. The only negative thing I can think of  is that I wish I had found it sooner.
See you at the races!