Just how many miles of mountain bike trails do we have in Arkansas?
Twenty or thirty years ago, mountain biking was a little different in Arkansas. This is not to say we didn't have some great mountain bike trails, but before the massive investment out of Northwest Arkansas, before Arkansas cities started to see mountain biking as anything other than a fringe hobby, things were a little sparse.  There were bright spots, Camp Robinson in North Little Rock and Fossil Flats at Devil's Den State Park were drawing riders and events. Lake Leatherwood in Eureka Springs was a popular destination and the Womble in Montgomery County was attracting attention from Texans. The rest of the mountain bike inventory consisted of horse and motorcycle trails and a few hiking trails that allowed mountain bikes.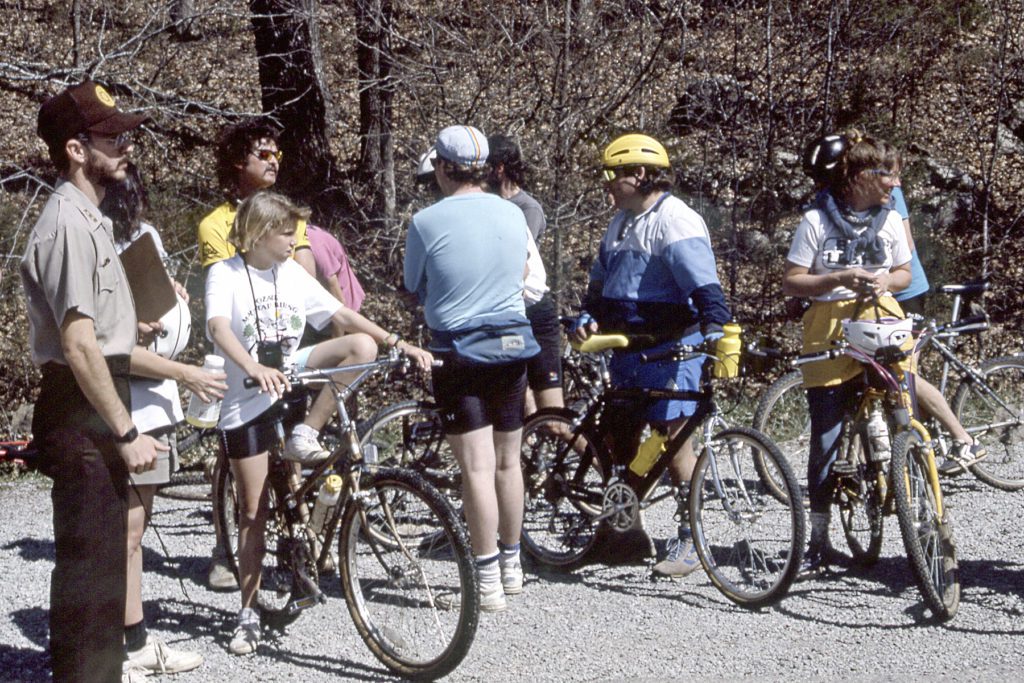 And then things changed.
First, trails like the Ouachita National Recreation Trail opened up to mountain biking, new trails in the Sylamore Area of the Ozark National Forest along with the Womble became IMBA Epic trails. Groups like CARP (Central Arkansas Recreational Pedalers) and OORC (Ozark Off-Road Cyclists) formed and went to work building and advocating for more mountain bike trails, mostly on public lands. In 2006 the Hidden Diversity Trail opened up at Hobbs State Park-Conservation Area and the first 5 miles of Slaughter Pen opened up. Following the success of Fossil Flats and Hidden Diversity, Arkansas State Parks soon began creating trails throughout the park system. Oakridge at Bull Shoals-White River State Park, Fern Hollow at White Oak Lake State Park, Cane Creek Lake Trail at Cane Creek State Park, Jackfork at Pinnacle Mountain State Park, Boston Mountain at Lake Fort Smith State Park, and Enders Fault at Woolly Hollow State Park all came along over the next 10 years. At the same time, Northwest Arkansas exploded with mountain bike trails, mostly connected by the Razorback Greenway. Arkansas earned three more Epic status trails, the Upper Buffalo Trails, the Lake Ouachita Vista Trail (LOViT), and the Ouachita National Recreation Trail joined Womble and Syllamo giving us Five Epics.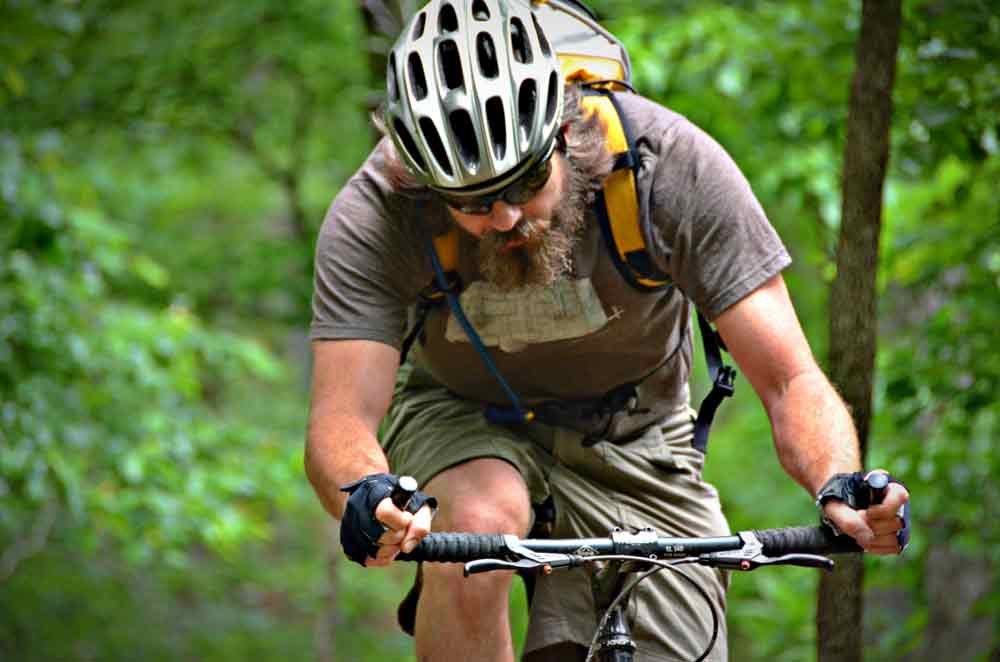 Eventually, CARP and OORC would be joined by FAST (Friends of Arkansas SingleTrack), CATA (Central Arkansas Trail Alliance), TACO (Trail Advocacy Coalition of the Ouachitas), and several subchapters of OORC in building and advocating for mountain bike trails everywhere in The Natural State.
In October of 2016, Bentonville, Arkansas hosted the International Mountain Bicycling Association World Summit. During this event, the world was introduced to the Back 40 in Bella Vista, Coler Bike Preserve in Bentonville, and The Railyard/Lake Atalanta Trails in Rogers. This has always felt to me like the moment Arkansas truly arrived on the world mountain biking scene.
But Arkansas was NOT done.
Over the past 5 years, Northwest Arkansas has continued to build trails, marketing them as a destination known as OZ Trails which is, "….a world-class network of shared-use trails, headquartered in Bentonville, Ark., The Mountain Biking Capital of the World. OZ Trails was born out of deep ties and support from our community and is carried out through loyal ambassadors, adventure seekers, riders, grinders, runners, and hikers." Cities like Bentonville, Fayetteville, Rogers, and Springdale have continued to add more mountain bike trails. Eureka Springs has become a mountain bike destination. Hot Springs added the Northwoods Trail system to Cedar Glades and Iron Mountain continues to grow on DeGray Lake. On top of all that, Arkansas State Parks has stepped up with the introduction of Monument Trails, described as, "…a collection of world-class, mountain biking destinations within Arkansas State Parks. These shared-use trails are professionally crafted by some of the world's best trail builders to showcase natural iconic beauty through innovative and sustainable design and build. Monument trails are seamlessly woven into the beautiful landscape of Arkansas State Parks to highlight unique terrain, historic landmarks, and scenic vistas."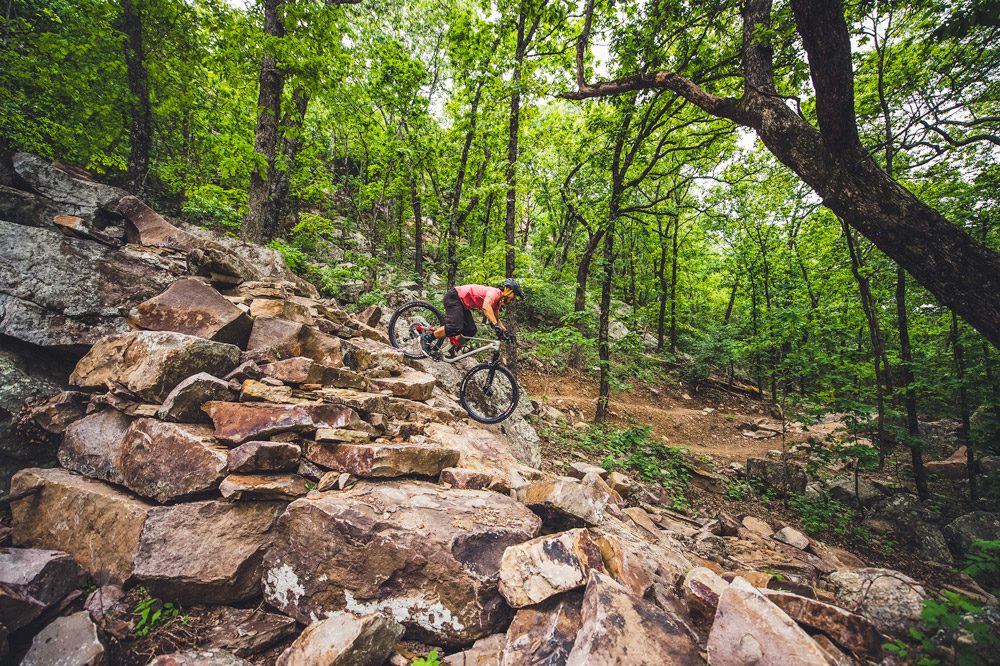 Mountain bike events have also grown over the years. The Arkansas Mountain Bike Championship Series (AMBCS) and Arkansas Marathon Mountain Bike Series (AMMBS) are still around but now there are the Arkansas Enduro Series (AES), national/international events like the OZ Trails Off-Road, part of the Epic Races Series, and new local events like last weeks' Arkansas River Valley Bike Festival in Russellville.
Where are we now?
The latest calculation is that Arkansas is currently home to over 1000 miles of mountain bike trails, 1073.74 if you want to get exact but there is a problem with this number. It's growing. The list is always incomplete. There are several trail crews out there right now, building. Professional and volunteer trail builders are covering the state today, building trails. Most of these trails also allow hiking and trail running. If you'd like to see the list of trails in our calculation click the link below:
---
---
You can see much of the diversity represented in our most recent Top 10 List, chosen by local riders as their favorite rides around the state.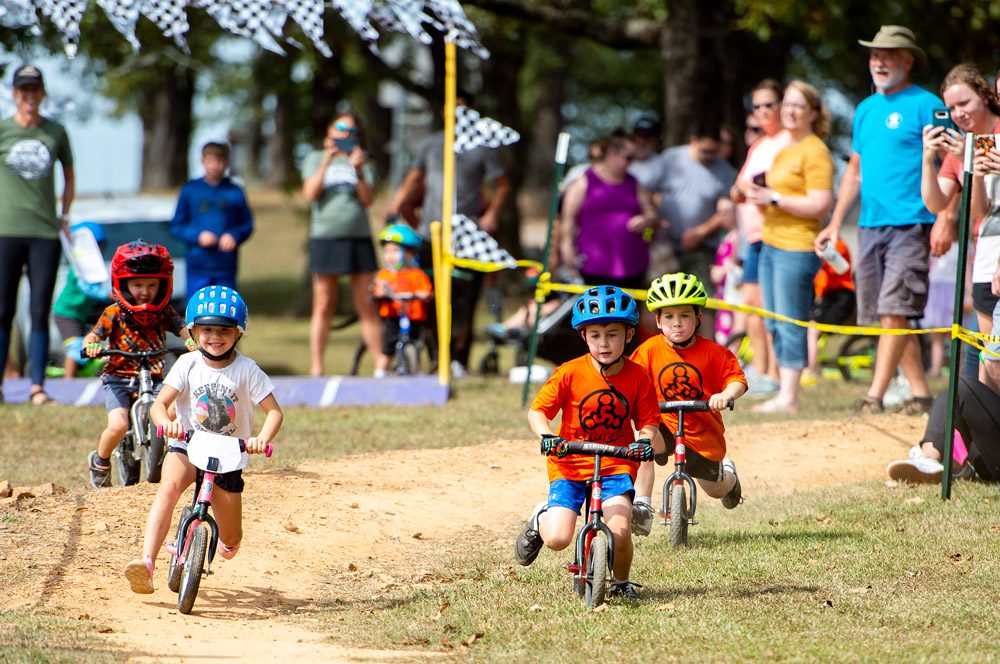 In closing, we want to thank, not only, the Walton Family Foundation, who have driven much of the growth in mountain bike trails and parks in the past 10+ years, but also all the mountain bikers and trail advocates that started 30 or 40 years ago to create the playground of mountain bike trails we enjoy today. For maps and more information on Arkansas mountain biking trails, use the Trailforks or MTB Project apps on your phone. Also, if you would like to know the current conditions of these trails or you would like to report on conditions after a ride, find the trail system on this list of trail conditions group pages on Facebook.
Here's a little video from the folks at OZ Trails to show you the diversity of trails and help you get psyched about Fall Riding, let's go:
Are there any guesses as to when (not if) Arkansas will hit 2000 miles of MTB Trail?
(All photos courtesy of Arkansas Department of Parks, Heritage and Tourism with the exception of "Racing at Hobbs")