Many of us have grown to love certain events that take place in Arkansas; events that we wrap our personal and professional calendars around. Events that must be prepared for, take up our weeknights and weekends. Events that we begin to look forward to each year.
The blame for many of these time-sucking circles on our calendars can be placed right at the feet of Central Arkansas Velo (CARVE). Just since the beginning of this year, this premier Arkansas cycling club has been responsible for the Crosswinds Classic Road Race, the local kick-off to a new year of cycling; the Rock City Races, which brought criterium racing back to downtown Little Rock; and the Ronde van Burns Criterium Series has started, which features weeknight racing in Burns Park.
Besides the races, CARVE also is supportive of other cyclists, as a sponsor for Central Arkansas Cyclofemme and Take a Kid Mountain Biking Day, plus trail work days and other support of the cycling community, they continue to be positive cycling ambassadors throughout Central Arkansas.
This past weekend they hosted the Slobberknocker Mountain Bike Race, the final race of the Arkansas Mountain Bike Marathon Series. In its third year, the race starts and finishes at the Perry County Courthouse in Perryville, Arkansas.
A neutral rollout south on hwy 9/10 leads to an assault on the climb to Thornburg, AR. Once at the top of the hill the ride becomes a gravel grinder heading down, down, down to AR324 grabbing a little tarmac before getting back to the gravel.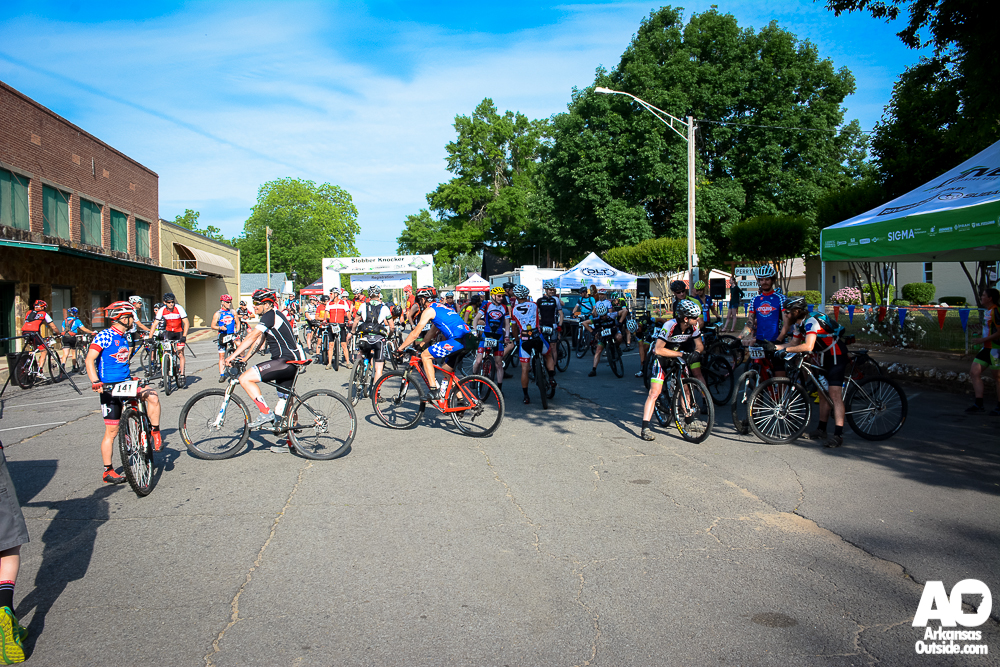 Two groups are together for this first section, a tour group doing 40 miles with about 4000 feet of elevation gain and the actual race group going for over 70 miles with over 7000 feet of elevation gain. Much of the forest roads are very loose giving those on mountain bikes an advantage, of course those on the cyclocross style bikes can move a little quicker on the roads and some of the smoother climbs.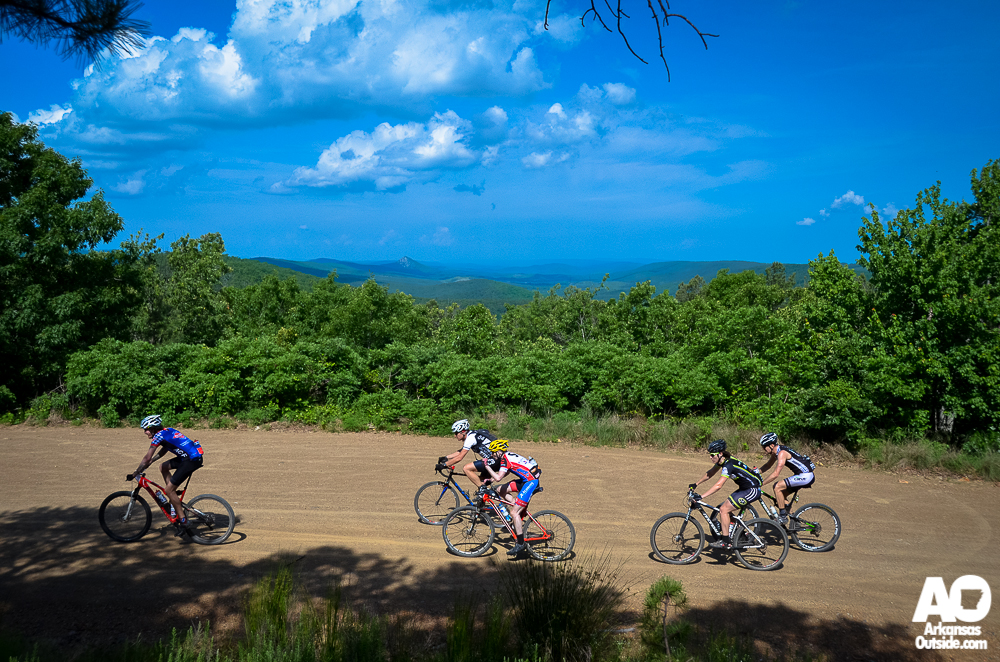 Shortly after the Flatside Pinnacle overlook the two groups split, the race group headed south toward Lake Winona while the tour group headed toward Lake Sylvia and Camp Ouachita. Eventually the race group would meet back up at the Camp Ouachita aid station and turn around, tracing the tour route backwards until they reached Thornburg, then it was down to the finish at Perryville.
No records were broken this year in the race. Normally the event would have taken place a few weeks earlier but this year it was moved to Memorial Day weekend which was much warmer than previous years and had a slightly lower turnout than in the past.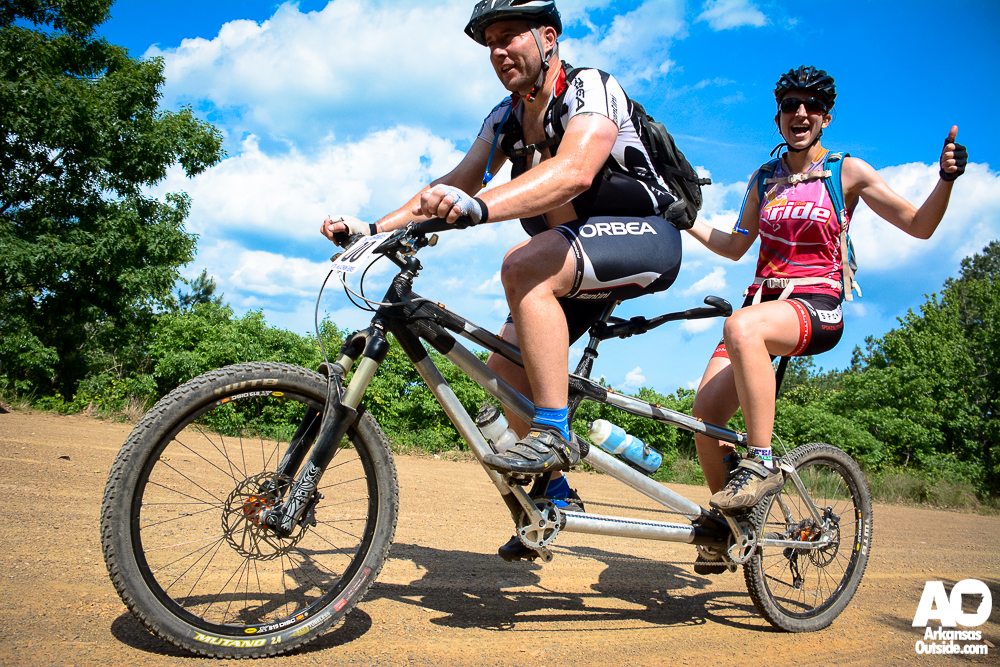 The town of Perryville was very supportive with local businesses helping with food and sponsorships. DLT Events again handled race organization and timing. I may have to show up for the tour again next year, it's a tough race through some beautiful country.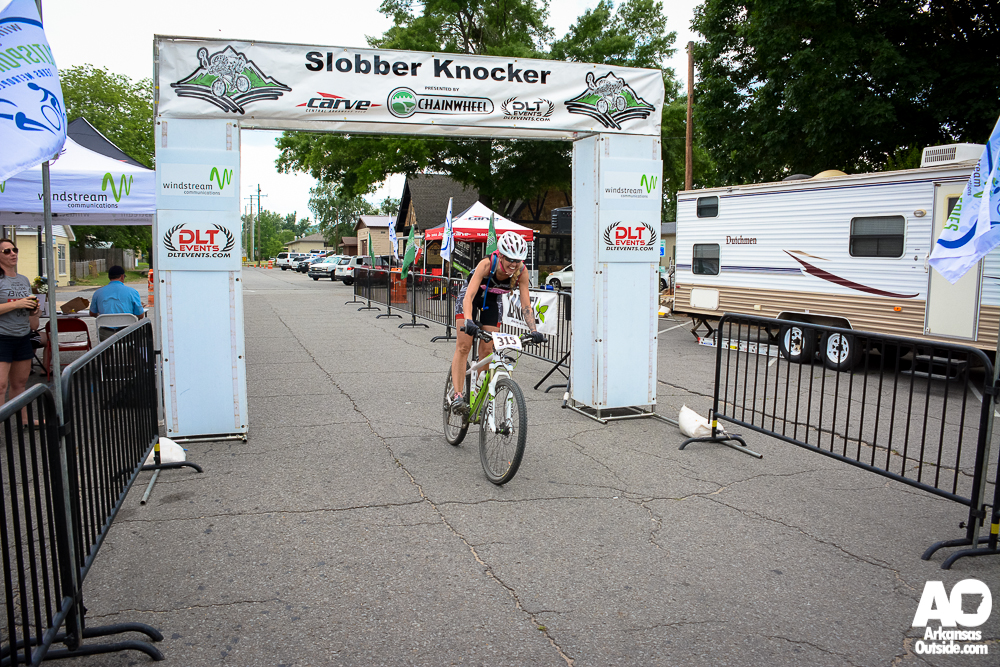 Results are in and tons of photos are available on our Facebook Page.