She confused me and bruised me, but when I saw the massive rock formations and multicolored splendor of Mount Kessler's foliage, it was love at first sight.
This love affair begins in 1995 when I was attending Arkansas Tech University in Russellville. My friend and I started a mountain bike team and had been training for about a year when we saw an Arkansas Mountain Bike Championship Series flyer. It stated that Stan Johnson was sponsoring a mountain bike race on Mount Kessler behind Wal-Mart on Hwy 62 in Fayetteville. We were all stoked and thought what a great place to race and to party.
Cruising into Fayetteville we saw MTB race signs pointing us toward the mountain and up, up, up we went. It was a little intimating for me in my second year of beginner/cat 3, but I thought no problem. We didn't pre ride the course because we trained daily and did not think it necessary.
My sister and parents came to cheer for me. When the race started, I felt good as I was in the middle of the pack and working my way up. I was pushing hard to take the lead when I discovered that I was alone on a single track with no one in sight. I popped out on a road crossing and saw my family. They yelled you are going the wrong way, and they were right.
The race was held again the following year as a two day race which incorporated Dennis Moore's trail. In 1998 racing at Mount Kessler ended, but the desire to ride mountain bikes there did not. We continued to ride over the next few years on three/four wheeler trails and on game trails which were on the east side. In the early 2000s some of the mountain bikers started looking for more trail options on the west side which was mainly game trails. One thing we all knew was that this place was awesome, and my love for Mount Kessler deepened.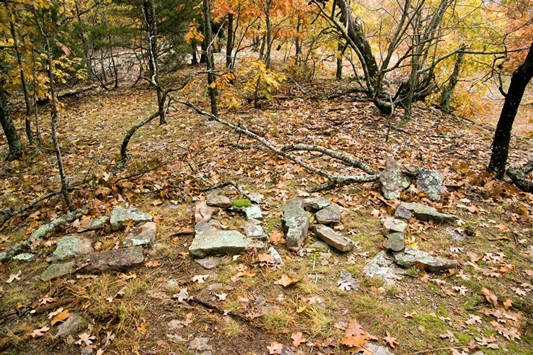 Fast forward to October 2008, I was elected President of Ozark Off Road Cyclists (OORC), an organization created to develop, build, and maintain mountain bike trails in NWA. OORC decided to focus on Mount Kessler.
Things turned bad in 2009 when the economy declined and an epic ice storm hit NWA. The company where I worked lost contracts and layed me off, and all of the trails on Mount Kessler were gone, buried under broken limbs and uprooted trees.
Moving forward was the topic discussed at the February OORC meeting. I did not have a job so I decided to follow in my grandfather's footsteps and pretend I was a CCC worker. I got my chain saw and called others to help. I will never forget working on Mount Kessler that day. We were overwhelmed with the destruction. About 15 minutes into our work, we turned off our chain saws and heard another saw and then another. We worked toward the roar of the chain saws and, approximately five hours later, we found our allies. We were once again energized and all smiles. We cleared a mile of trail that day.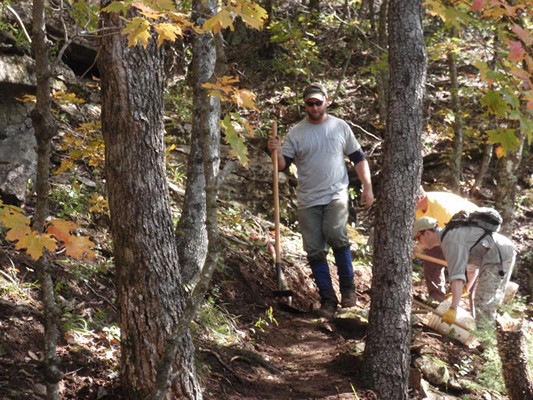 While the economic downturn had been bad for me, it was great for Mount Kessler as the SouthPass Development went into foreclosure. The SouthPass project was part of a public-private partnership brokered by former Mayor Dan Coody in 2004. SouthPass developers John Nock, Richard Alexander, Hank Broyles and Steve Aust agreed to donate 200 acres to the city for a regional park and give $1 million in exchange for the city annexing the property, resolving environmental issues associated with a former landfill and sharing in the cost of extending utilities to the development. In 2008 the city council approved plans for 750 houses, 2,900 apartments, 630 condominiums and 360,000-square-feet of commercial space. In 2010 Chambers Bank acquired the property in lieu of foreclosure.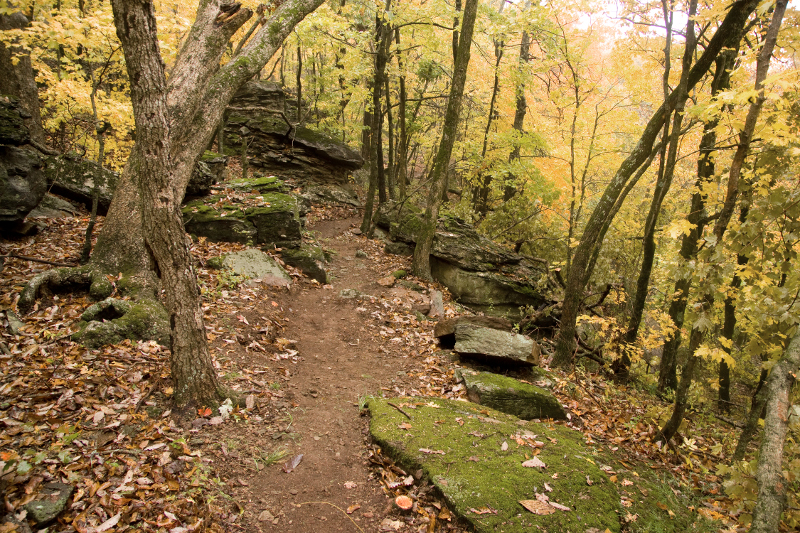 OORC efforts never slowed. After 6 months we had the trail in better standing and we wanted to host an event. We were contacted by an avid mountain biker who owned Deepwood House. He was planning a Finger Mountain Breakdown music festival in October 2009. The money raised from this event was to go to OORC. We had a poker run to raise awareness for Mount Kessler.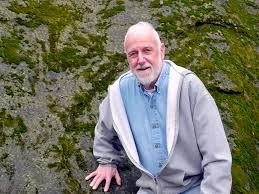 Our mountain trail on Mount Kessler was gaining attention. The following month, my friend, Bob Calk, president of the Fayetteville National Heritage Association, wanted me to meet a long time Mount Kessler land owner named Frank Sharp. Things started moving up hill after that introduction. Frank took John Bryan, Progressive Trail Design volunteer, and me on our first hike through Rock City. We were speechless. We couldn't believe there were slot canyons on Mount Kessler. At the time of the hike there were lots of tree limbs from the ice storm covering the trail corridor. John and I visited with Frank about the trail and then went to work.
With the help of many OORC members, in December 2009, we made it to the top of the mountain. At that point in time, we had 8.5 miles of some of the most technical and scenic hand built trails in Fayetteville. While it wasn't whispered to me in the corn fields, I quoted it on the mountain top. "If we build it, they will come." Now we were ready for the masses.
In March 2010, my former employer sent me to Pittsburgh, PA. OORC was left in good hands. Chuck Maxwell and Steve Schneider kept things moving forward. April 2011 I returned to Fayetteville and Frank had opened his home/pub to the OORC and was making pizzas in his brick oven for the meetings. We met there over the next year and started strategizing on how to protect this valuable resource. Mount Kessler Greenway was born which helped us gain information on people using the trails.
In October 28, 2012, OORC sponsored a "Save Mount Kessler" ride and approximately 100 people attended. This was a joyful ride for me to see all the people who also loved this mountain, and I thought if you build it, they will come.
Today,  February 18, 2014, the Fayetteville City Council will meet and vote on Mount Kessler Acquisition: A resolution to authorize Mayor Jordan to apply for and accept a 50/50 matching grant from the Walton Family Foundation in the amount of $1,500,000.00, to use this grant and $1,600,000.00 out of reserves to purchase about 328 acres of Mount Kessler from Chambers Bank and to build a trailhead, to approve a land swap with Chambers Bank, to support a parkland dedication of about 48 acres for future parkland credit and to approve a budget making this possible.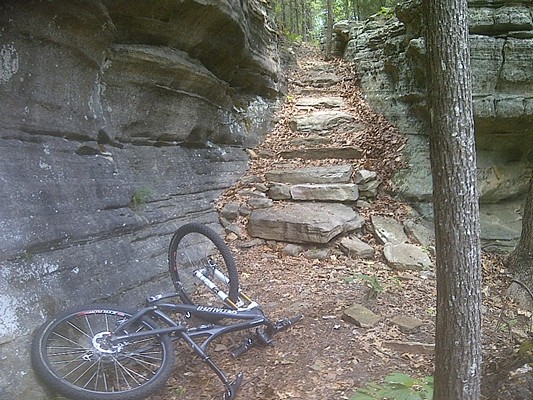 I am personally calling all Mount Kessler lovers to put their wheels on the ground and to show our support. We are hopeful that the presence of runners and cyclists at this meeting will demonstrate to aldermen and alderwomen the importance of supporting outdoor recreation.
We will meet in the parking lot behind the North Street Mini Mart and ride/run the Scull Creek and Frisco trails to Fayetteville City Hall. We must be ready to roll at 5:20! After the meeting, we will ride back to our cars and head out to a celebratory party at Apple Blossom Brewery where we will toast Mount Kessler: where dreams are made and shovels broken.