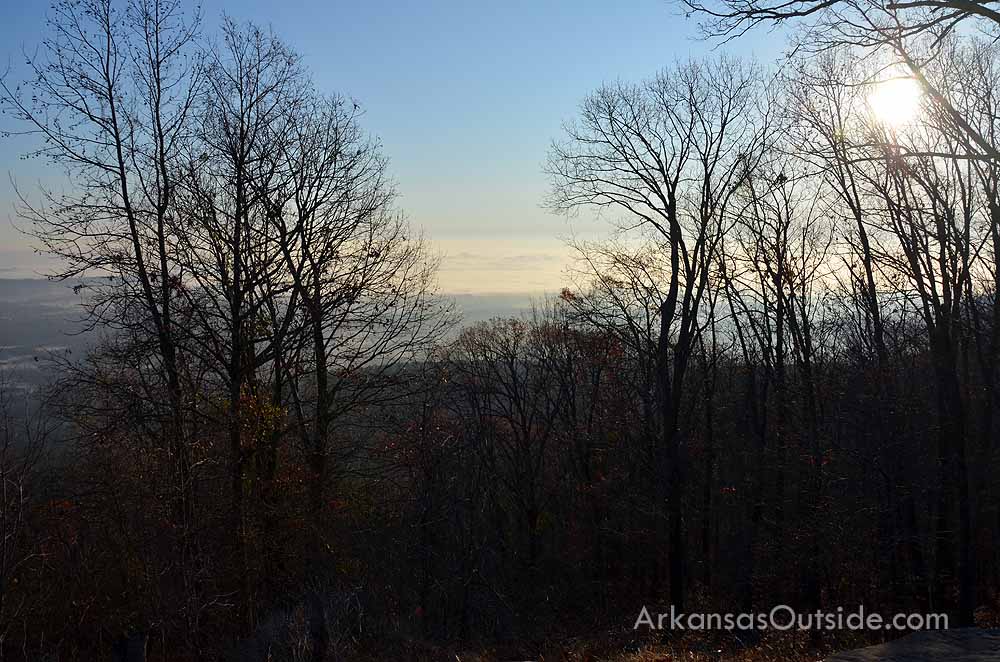 At 6:33 this morning, after scraping the frost off the windshield, we pulled out of the driveway, headed for Dardanelle and Mt. Nebo State Park. This morning, runners gathered in the cold winter wind to brave a 4 mile run on the Bench Trail.  Arkansas Outside was going to shoot photos of the race and if AO guy is going somewhere I might as well tag along. But why just stand around? Why not join in? So 2 days before the race I sent in my entry.  And then started thinking about how seldom I "run" these days. No matter, it should be about the joy of being outside, right? That is what I continue to tell myself and most of the time I'm right.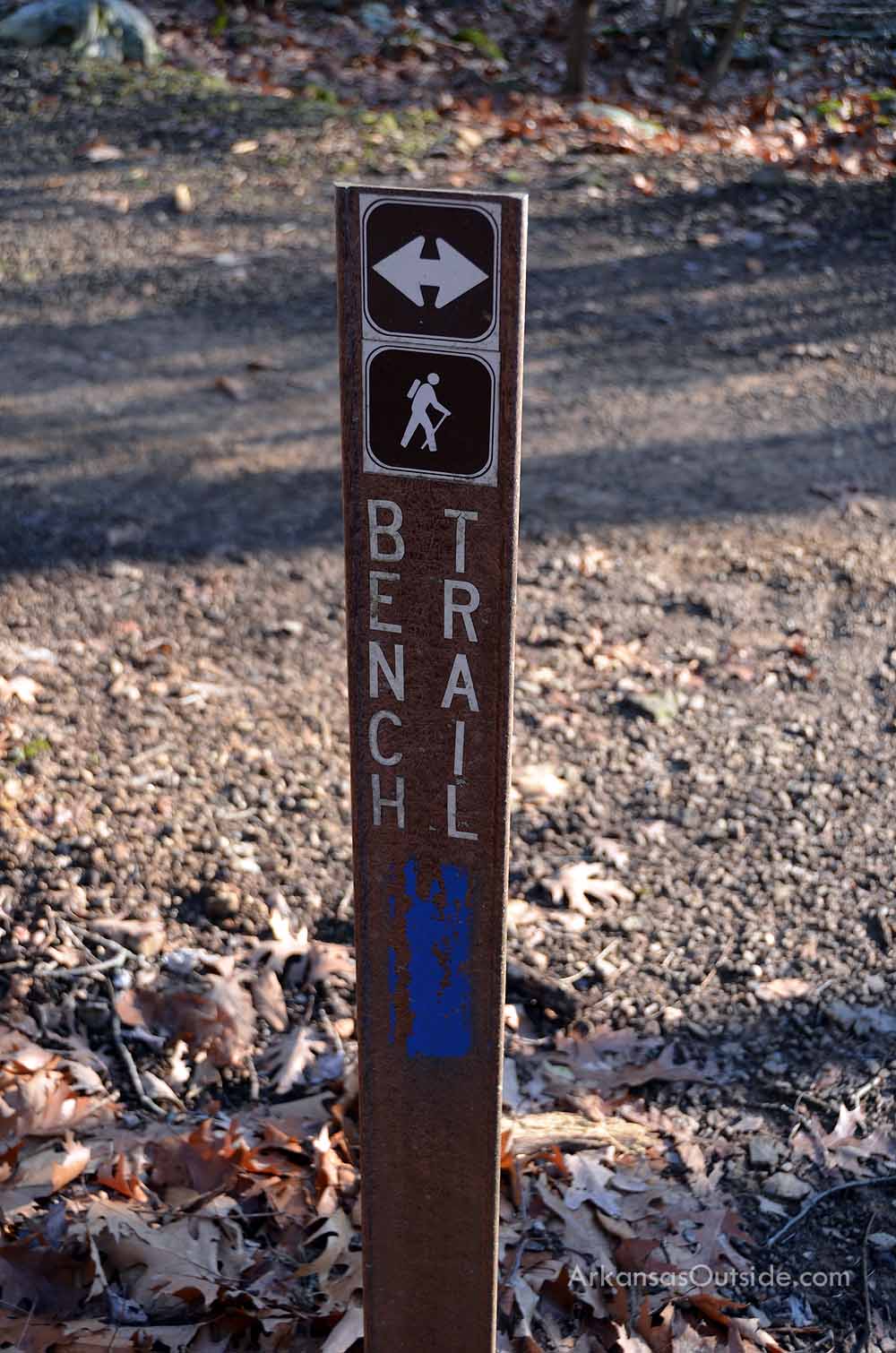 As AO guy left to scout photo locations, I headed over to the start area to warm up a little. Unlike some of the bigger races, the atmosphere was almost intimate. Many of the runners were friends and there were families running together. It was kind of a party atmosphere, most everyone seemed to know one another, or at least have a glimmer of recognition. It's time to start. There is no bullhorn, no gun. Just race organizer Mike who yells 1,2,3 go!
A little video from the 1st mile:
Mile 1 is a blur in my memory. I spent much of it the way I spend the first mile of just about any run: wondering what the hell I'm doing there. But at the end of mile 1 there was this sweet downhill. I just leaned into it, let gravity take me and may have let out an audible "aahhhh". There it is. The groove. Pick em up. Put em down. I'm here. I can do this. The next mile was rolling hills, a little gravel, a few rocks and roots, and a few places to get pretty wet if you weren't careful. This section passes by Fern Lake, a nice momentary distraction. Near the end of mile 3 there is a long uphill slope. Near the top there is a gorgeous rock outcropping. The sun was shining on it just right, making the gray rock shimmer, another distraction provided by Mother Nature just as the trail turns to the home stretch mile. The last mile is smooth and runs along the North rim of the mountain overlooking the Arkansas River Valley. With winter setting in, most of the leaves are gone, giving the runner who takes time to look up a wonderful view. I noticed that there are no camps set up at any of the walk in campsites. I see that view and think to myself this is a perfect time to be here. No other campers close by, a clear view, and a roaring campfire would be a necessity, not an amusement. Then I remember that I'm supposed to be running. I'm probably 1/2 mile from the finish when the  inevitable happens. One of the guys who has already finished is coming back on the trail towards me. I ask if he's picking up stragglers but no, he's just doing another lap. He did give me a "good job" though. At this point I have another epiphany. I'm having conversations with people. Obviously I'm not trying very hard. I pick it up, only slightly, just in time to see a whole pack coming at me for their second lap. " a quarter mile to go, at the most" someone yells. Yeah okay so it's time to maybe I don't know, run? I can see the clock now and it is painfully close to 40 minutes. I need to beat that for sure. 39:59:41. That's so close to 40 I could feel its breath on my neck but not so close that I won't take it as an under. But there is no failure here. Failure is not trying.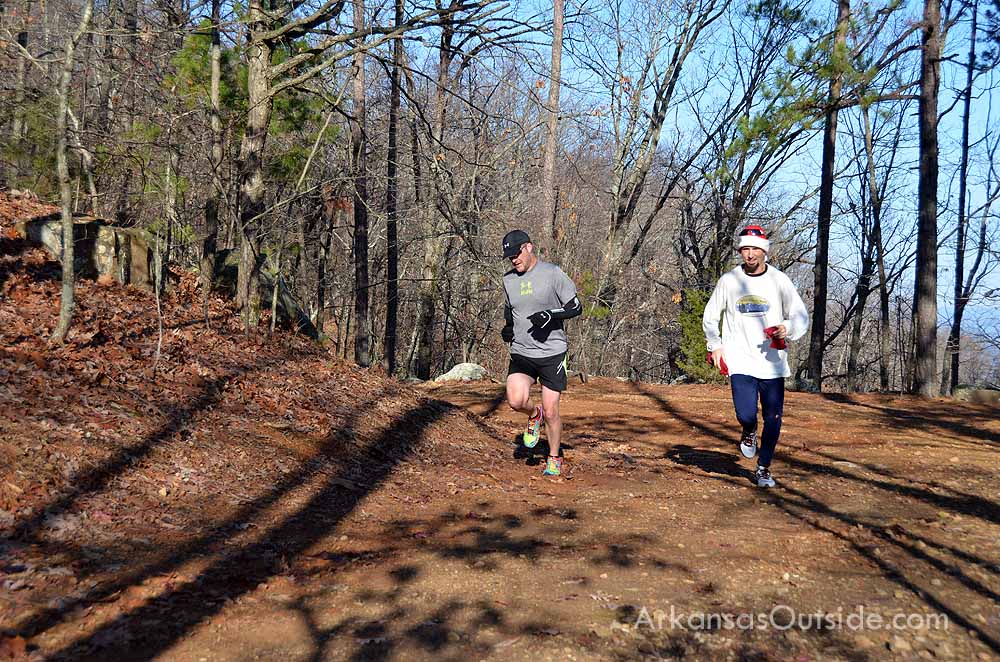 The party doesn't stop at the finish line, though there was loud music and flags and all the necessary paraphernalia for a finish.  In the pavilion up at the top of the mountain, there was not only the table of cookies, oranges and bananas that typically accompanies this type of event, but also chili and chili pie fixins, potato soup and cornbread, chips and cheese dip and some of the nicest volunteers you'd ever want to see at the end of a race.
When it was time for the awards to be given out I was quite happy to hear the organizer say that he wanted to give awards that people could use, not just look at or stick in a box. Each of the top 3 overall and top 3 age group winners got a running  journal. Pretty cool. Then he says that everyone gets to go home with something, so he had Christmas ornaments with the race name and date on them to give out. Super cool. That is something I'll use.
Because I have no illusions about my speed on foot, I was seriously shocked when my name was called for 3rd place Masters Women. I won't tell you how many Masters women there were, I'm just going to take this as a success. Success for trying a type of race I've never done before and success for getting out of bed and playing outside when it would be so much easier to stay under the warm covers and be lazy. So kudos to all those folks who made it out this morning. Thanks for letting me join in.
I got off the couch today. That's a success.
A few shots from the race below, go to our Flickr Page to see over 300 more. Enjoy!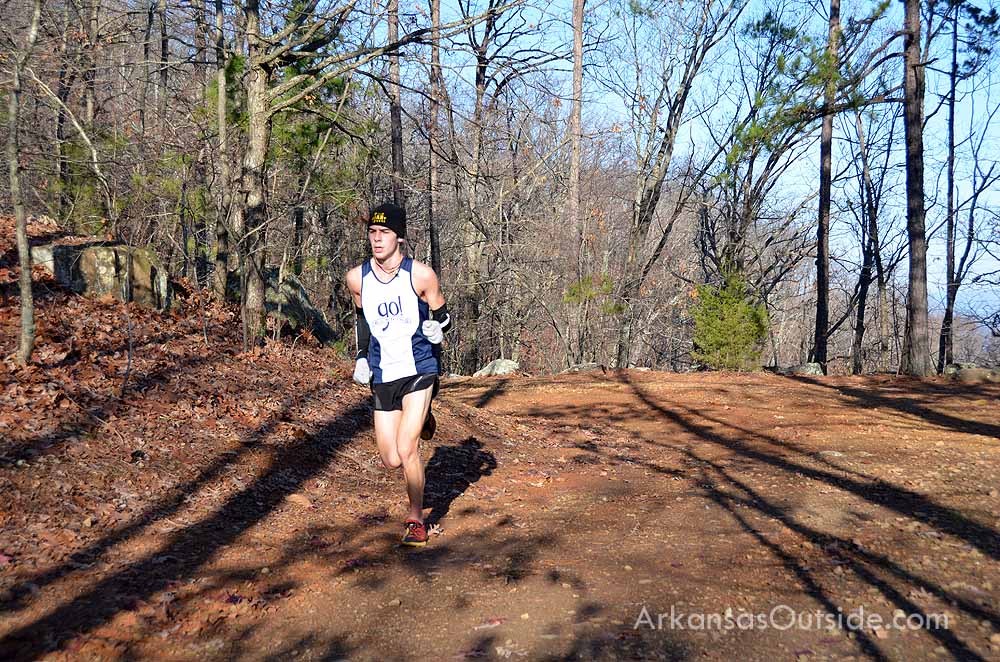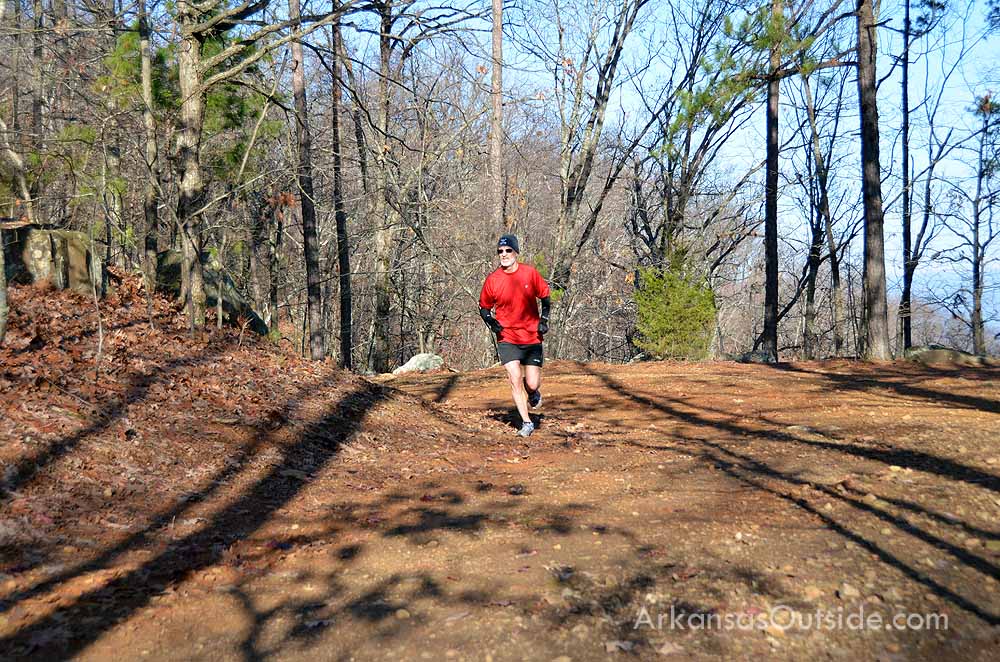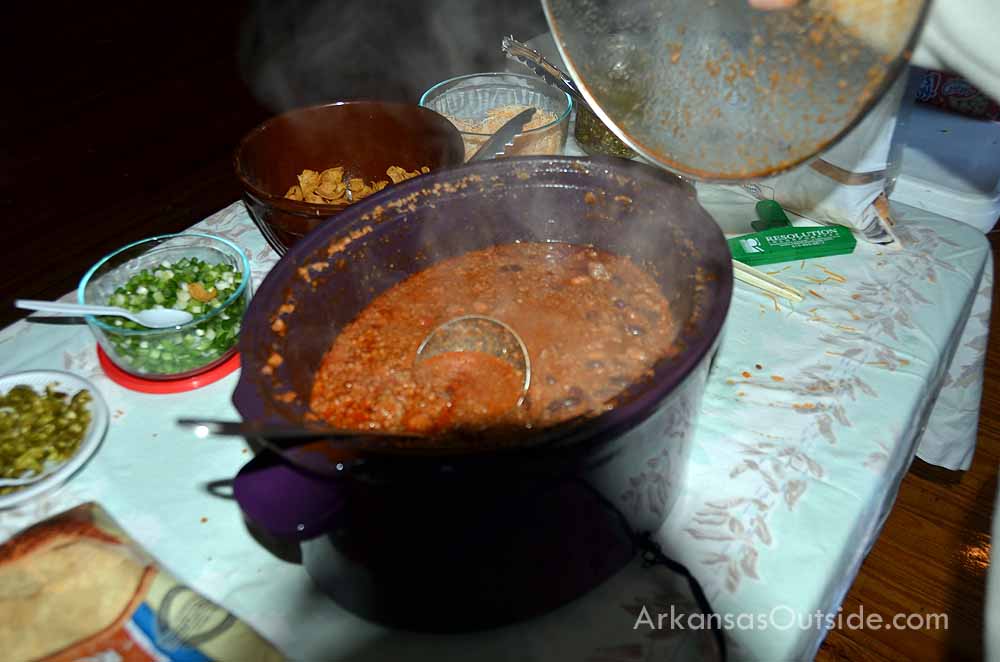 Remember, a lot more photos on our Flickr Page.