A good friend will go mountain biking with you, a great friend will drive the shuttle. New trails are being built and classics are beginning to attract interest from outside the state. With expanding trail infrastructure comes new business opportunities. Arkansas has long been known for its hospitality, unique lodging and great food; staples of the Arkansas tourism product. The growth of specialized attractions is spurring new businesses to fill the few spaces we have in servicing these new guests.
Arkansas has a long history of businesses servicing outdoor pursuits like paddling and hiking. Resorts have grown up to support visitors on rivers like the Buffalo National River and along our long mileage trails like the Ouachita National Trail and Ozark Highlands Trail. Today businesses are beginning to pop up in support of our mountain biking attractions. One of the greatest needs is for shuttle/guide services.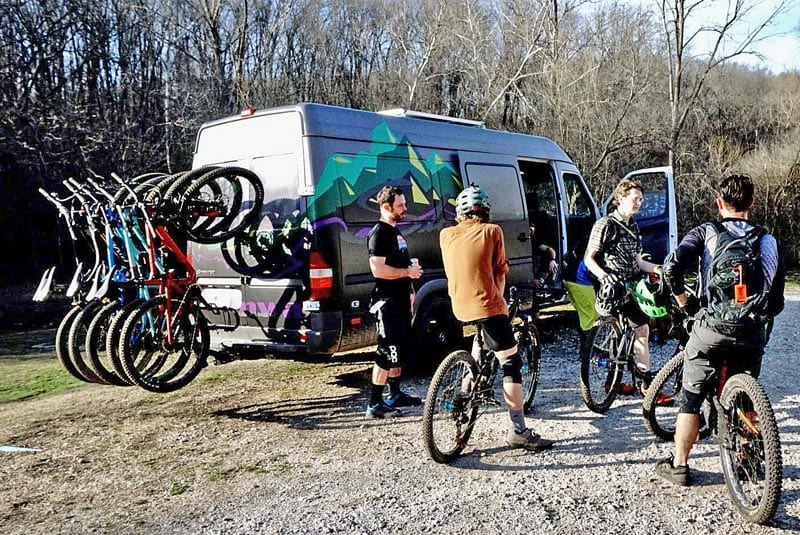 While many resorts located near some of our longer IMBA Epica trails offer shuttle services, they aren't to the point of heavily promoting it, yet. If you're staying somewhere near the Lake Ouachita Vista Trail, The Womble Trail, or Ouachita National Recreational Trail, call your lodging operator and inquire about shuttle services. In Northwest Arkansas, many local trails are easily accessible from the Razorback Greenway connecting Fayetteville and Bella Vista. Along the Arkansas River Trail in central Arkansas there are almost 60 miles of mountain bike trails accessible from downtown Little Rock/North Little Rock. If you plan to hit up any of the bigger trail systems you'll need to drive or utilize a shuttle service.
Arkansas Based Mountain Bike Shuttle Services
Your local bike shop is good for more than shopping for bikes and service. Phat Tire Bikes in northwest Arkansas also provides shuttles. Many local bike shops can also hook you up with quality mountain bike rentals and can often provide current trail conditions and other logistical help like local breweries, post ride food ideas, and other trail options.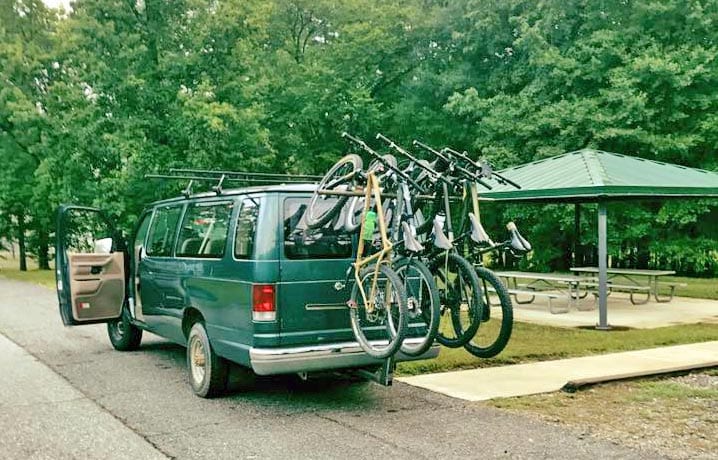 For more information on trail conditions and other local attractions including finding a group or someone to ride with, check out these Facebook groups.