Three New Trails and Pumptrack Added To Northwoods-Cedar Glades Mountain Biking Complex
In Hot Springs; Official Opening Scheduled February 11
HOT SPRINGS NATIONAL PARK, Arkansas — Three new trails and a pump track facility have been added to the Northwoods/Cedar Glades complex of mountain bike trails in Hot Springs, and they will be officially opened to the public on Friday [February 11] at noon.
"Since opening Phase 1 in November of 2018, our trails have seen visitors from all over the world, and what is even more exciting is the growth we are seeing in our local community," Traci Berry trails coordinator for Visit Hot Springs said. "We have more people getting on bikes, riding, running, and hiking our trails. We have grown from 15.7 miles in the Northwoods complex that now connects to 10 miles in Cedar Glades Park to give us a total of 30-plus miles of trails free and open to the public less than 10 minutes from downtown Hot Springs."
Berry added, "We are excited to announce the opening of the natural-surface pump track at Cedar Glades Park and three new trails on the Waterworks property. We invite the public to join us in celebrating with a brief ribbon-cutting ceremony and group ride at the Cedar Glades Park Trailhead, 461 Wildcat Road, at noon on Friday."
Berry said the new trails include:
• A bi-directional green trail (for beginners) on the west side of Dillon Lake, 0.8 of a mile long, connecting Bearcat Pass to Sanderson Pass.
• A bi-directional blue trail (for intermediate riders) on the west side of Dillon Lake, 1.2 miles long, connecting Bearcat Pass to Sanderson Pass.
• A bi-directional green trail on the east side of Dillon Lake below Cats Meow, 0.7 of a mile long, connecting Hub O to Hub P, that offers beautiful views of Dillon Lake and a lot of yaupon.
"All three new trails are bi-directional and both foot- and bike-friendly," Berry said.
The trails were built by Rogue Trails, which also completed the recent rehabilitation of flow trails in the Northwoods system. That work and the new trails were funded by a grant from the Walton Family Foundation at the recommendation of Steuart Walton and Tom Walton.
The natural surface pump track at Cedar Glades was built by McGill Trail Fabrication of Colorado. It was funded by Visit Hot Springs, Arvest Bank, and the Friends of the Parks, with Garland County supplying materials.
"We couldn't make this great work happen without the support of Garland County and the City of Hot Springs as well as organizations such as the Friends of the Parks, Arvest Bank, and the Walton Personal Philanthropy Group," Berry said. The Walton Personal Philanthropy Group provides services to the descendants of Sam and Helen Walton to support their individual philanthropic activities.
Hot Springs Mayor Pat McCabe said, "Hot Springs has become the epicenter of mountain biking in the United States, which has not only been a boon for tourism but has also offered great benefits for our youth and those of us locally who love to bike in our beautiful outdoors. On behalf of the City of Hot Springs, we want to congratulate and thank all involved with the addition of these three new trails at the Northwoods Trails and the new pump track at Cedar Glades, as these additions will only improve Hot Springs' place as an outdoor and mountain biking destination. We want to especially thank The Walton Family Foundation for their continued and unwavering support."
Garland County Judge Darryl Mahoney said, "I could not be prouder of the improvements we have been able to achieve at Cedar Glades Park. The new pump track is the latest of several completed projects. Our team working with the Northwoods team has enabled us to bring more improvements to Cedar Glades Park than I ever imagined. Many thanks to AJ, Traci, and their teams for putting all of this together"
Ned Skoog of Friends of the Parks said, "Hot Springs Friends of the Parks is very happy to participate in this project and in the continued beneficial development of recreational opportunities and community improvement in Hot Springs and Garland County. It is further noteworthy that this project is a continued good group effort of government and multiple private organizations."
Franklin Bass, Arvest Bank's community bank president for the Hot Springs area, said, "Since we're in The Natural State, we're happy to do what we can to get folks outdoors to enjoy the beauty that surrounds our community. This pump track at Cedar Glades Park will not just be beloved by our Hot Springs residents, it is a tourist attraction and we're proud to play a small role in bringing travelers to our part of the state to see what we have to offer."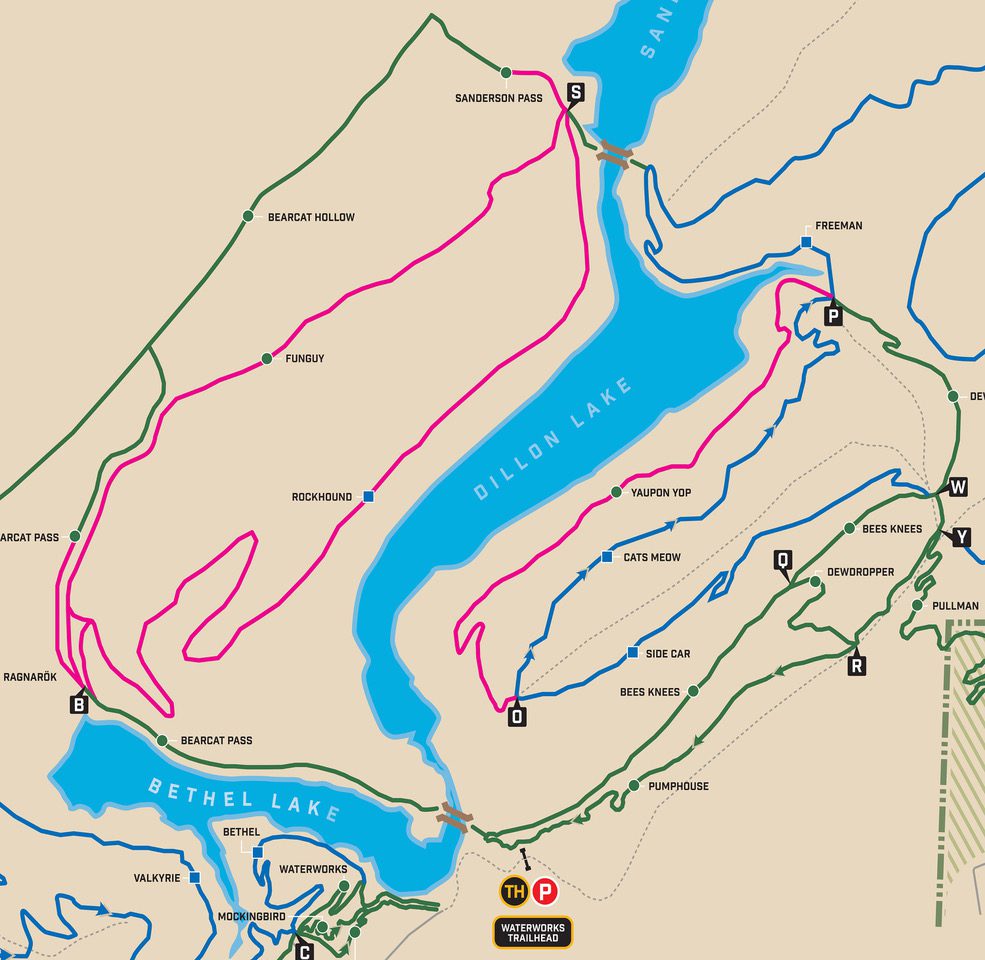 For more announcements and news about outdoor fun in Arkansas, go to ArkansasOutside.com.