The new Master Bike Builders Show will take place Sept 16-17 in Bentonville. Handmade bike builders will exhibit their unique creations to passionate bicycle enthusiasts.  The public can access the show for free from the Razorback Regional Greenway a block away from Bentonville Square at the corner of Northeast Blake Avenue and Northeast B Street (behind Lawrence Plaza).
"After a successful 2022 Cycle of Influence Summit I wanted to create more opportunities to feature the passionate cycling community of Bentonville. The new Master Bike Builders Show will provide handmade bike builders a place to exhibit their unique creations in an outdoor park setting near the center of town and trailheads. Admission is free to visitors and exhibitors will have access to bike and pedestrian traffic. The show will be a 'farmers market' of handmade bike builders," said event organizer, Sergio Bravo.
Visitors will be able to see up to 40 exhibitors at the show. Bravo said that he is also putting together a concurrent vintage bicycle collectors concours called the Vintage Cyclism Concours at the same event. For those wishing to exhibit at the VCC, Contact the Event Organizer.
For Exhibitors
The outdoor park venue offers exhibitors access to bike and pedestrian traffic to-and-from popular trailheads directly across the street. Early Registration is now open and you can reserve a space with a 50% deposit – space is limited so reserve soon. Booth space pricing is $450 for a 10×10 space and $850 for a 10×20. Tent rentals will be available. Registration includes added incentives including a live podcast with Zap Espinoza interviewing some of the builder exhibitors throughout the weekend.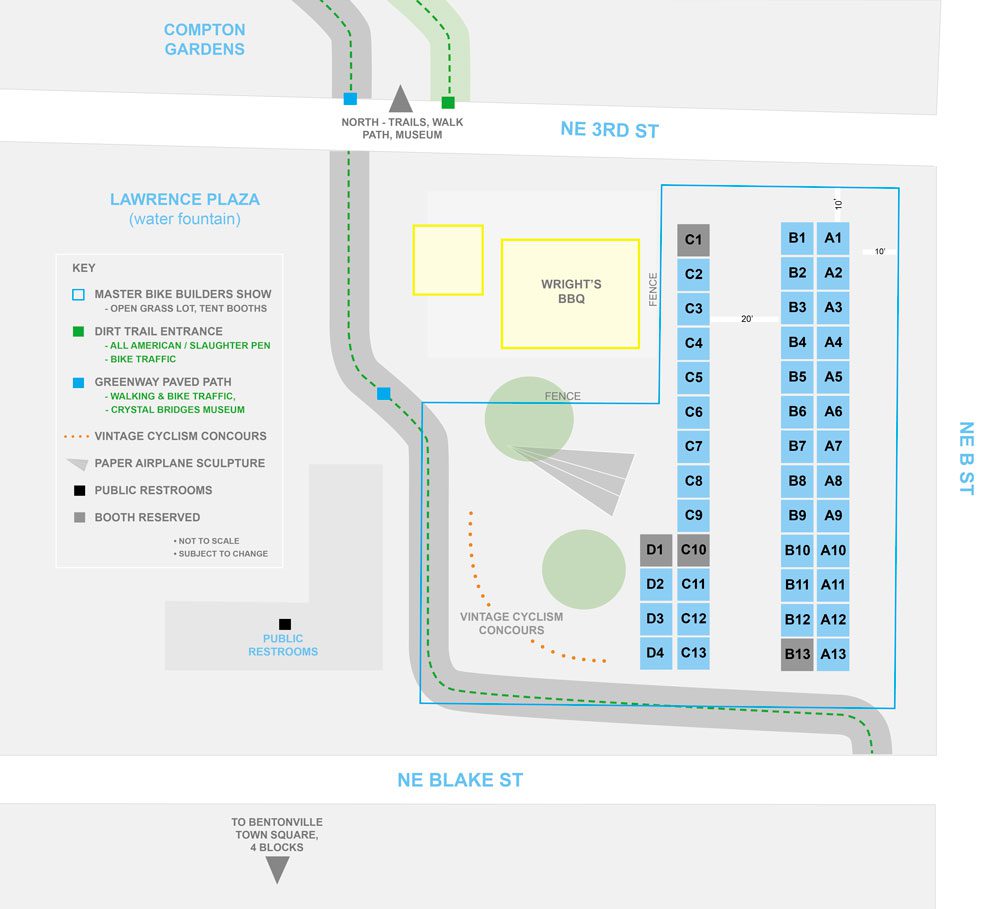 Visit the website for all the details. www.masterbikebuildersshow.com
Registered exhibitors of the Master Bike Builders Show will also be offered a deep discount to attend the Cycle of Influence Summit, Sept. 12-14. www.cycleofinfluence.com