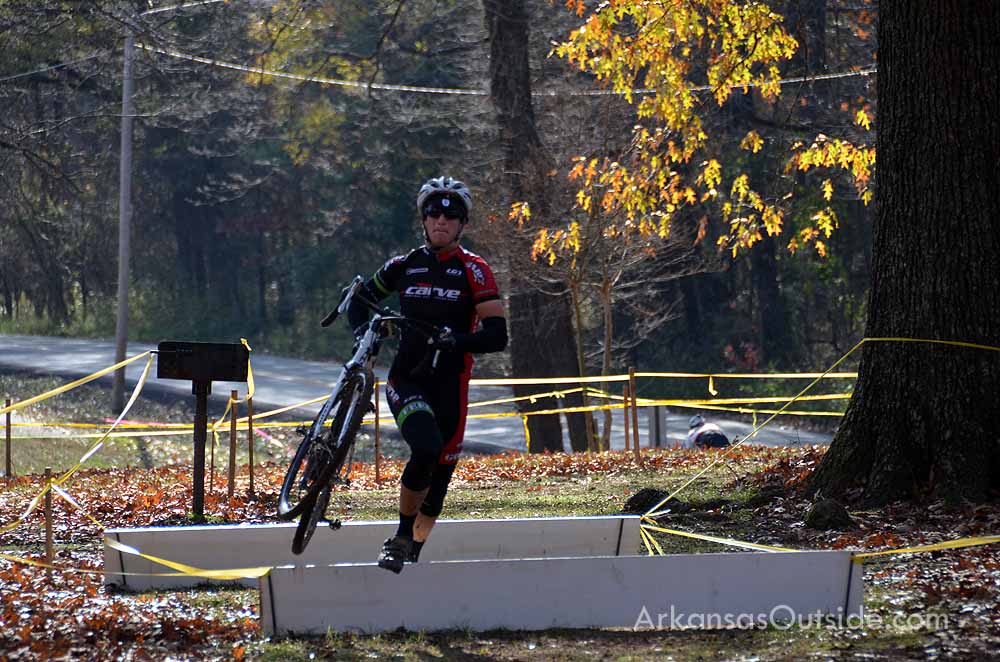 UPDATE: Results are now available at Arkansas Cyclocross Blog!
I've really enjoyed covering the 2011 Arkansas Super-Prestige Cyclocross Race Series (last week) (week before last) the last few weeks. Of course I missed most of the season but I was able to get a good taste during the three races I attended, a muddy, dirty, gritty taste. It was wonderful. Maybe next year I'll get a better taste by actually racing. Cyclocross reminds me a bit of hanging out as kids and having races where you would set the course by various landmarks in the yard or vacant lot. "You ride your bike along the fence until you get to the shed, turn left and go through the leaf pile then up the hill, around the big tree and then back down the hill through the mud. Then you ride to the patio, around my dads grill, down along the side of the garage into the front yard. Don't go through the garden or my mom will kill me! Go around the front of the house and then back to here. Last one back has to ring the doorbell of old man Johnson." You didn't want to lose. A cyclocross course is pretty much the same.
The championship race was held at Burns Park in North Little Rock this year and the course was perfect. It was nice to work in the sunshine instead of the rain like last weekends race. I got to the race just as the first ride started. This was the bulk of the riders. They had tight turns, muddy turns, lots of obstacles and some fast pavement included in the race. Here are a few photos from that first group: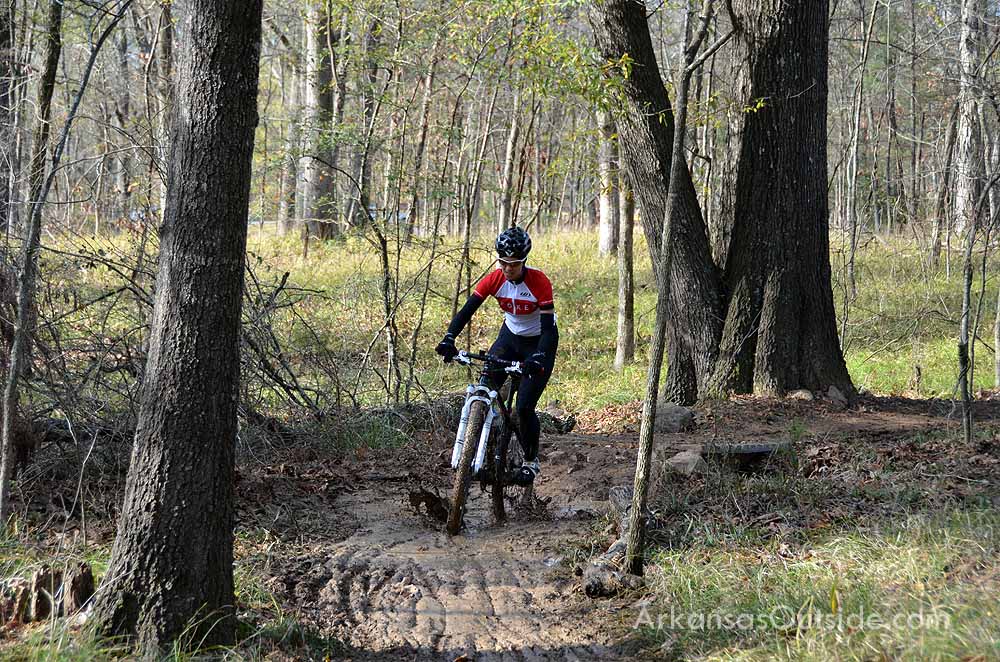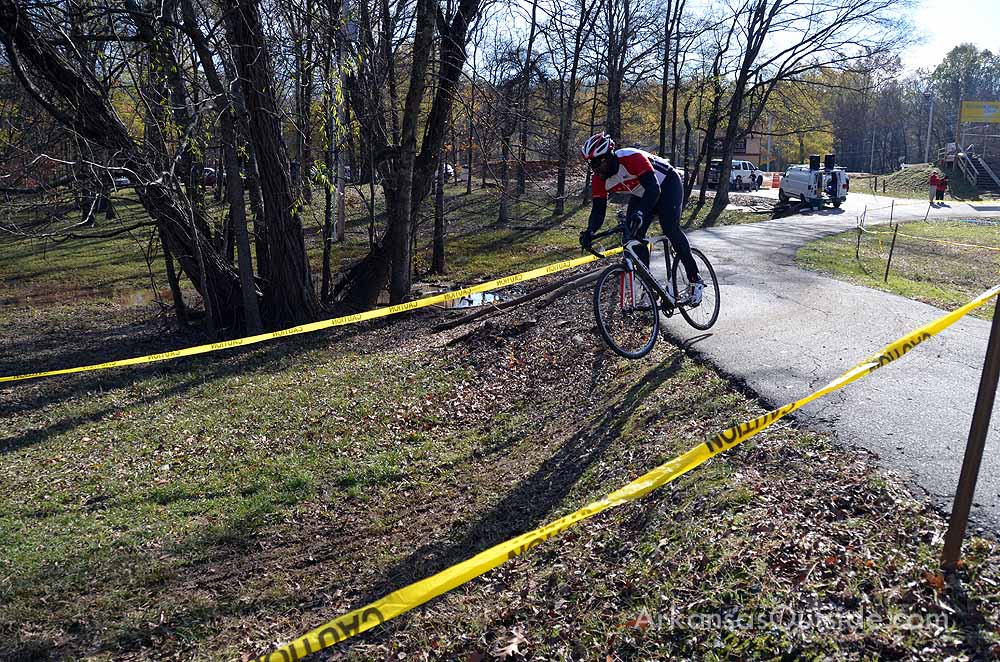 And then we had the Open Class – Some fast folks in this race: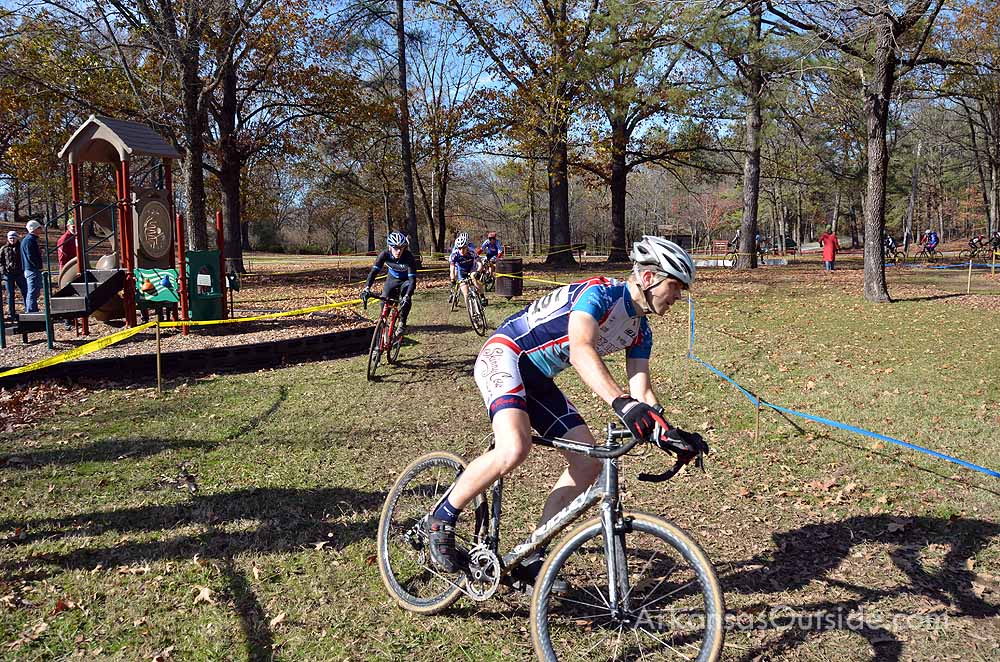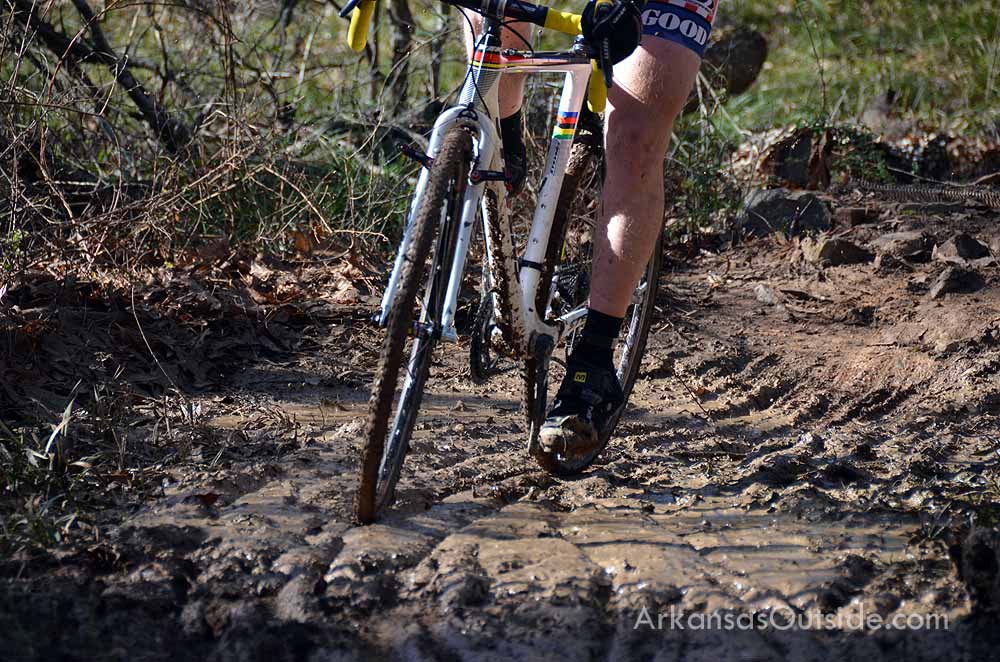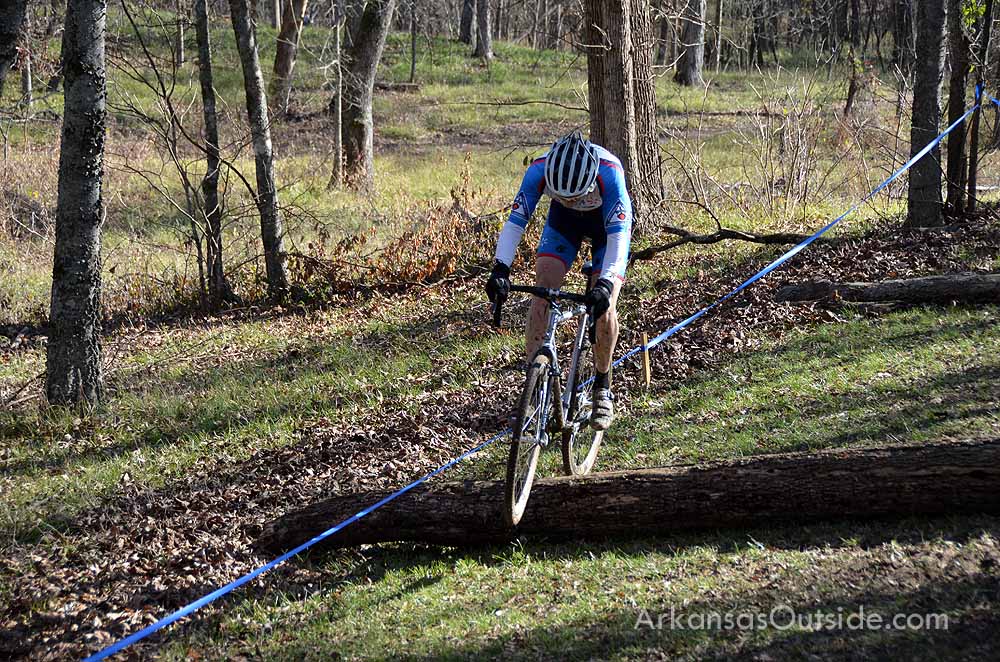 Although it's the end of the series, it's not really the end of the season. One more coming up on January 15, 2012. I'll get you more information when it becomes available. I'd like to thank the participants, spectators and race organizers for making me feel so welcome at the races and giving me so much access. Please enjoy the free photos on our Flickr page and download, like, favorite whichever ones you want. Here is a video from the championships. Share it with your friends and those folks on your Facebook and Twitter sites. Also, I'll link to the results when they are posted. Congrats to all racers!