The Go! Mile is celebrating five years of being one fast little race with a new location at the Clinton Presidential Library. The one-mile championship race, presented by CHI St. Vincent Healthcare, is the state's only sanctioned one-mile race and offers something for runners of all ages and abilities. Downtown Little Rock is rolling out the welcome mat, offering a family stay and play 'Victory Lap Pass' that includes experiences at the Clinton Library, Museum of Discovery, Little Rock Trolley, restaurants and more. The gun sounds for the first race at 7am, Saturday, June 20th, 2015.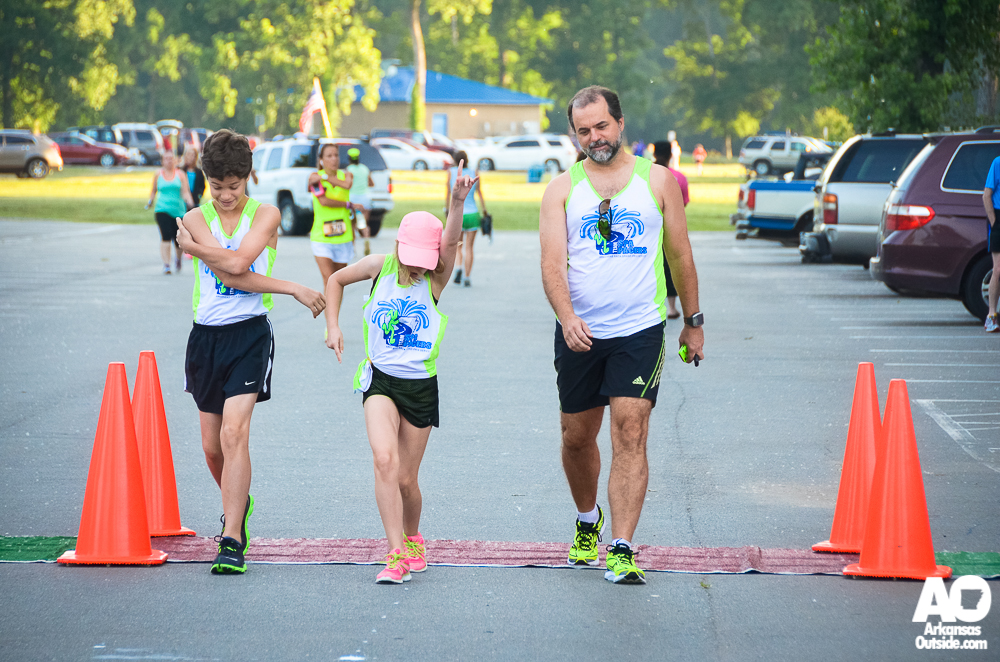 The event is part of the popular Arkansas Grand Prix series continues the honor of being the National One Mile Championship Road Race from Road Runners Club America (RRCA). The championship race will take place in the Elite runners heat. Fellow runners, friends, and families are encouraged to hang out and cheer on these runners who have reached the highest level in their sport and watch one go home with a new title.
"Rarely do you get to see nationally elite athletes run close to a 4-minute mile," explains Gary Taylor, Go! Mile Race Director and Go! Running owner, "but the Go! Mile running festival is not just for seasoned runners. We have something for everyone – with 7 different heats, it's a race for the whole family… whether you're an experienced runner or brand new to the sport. In fact, we welcome and celebrate first-time runners."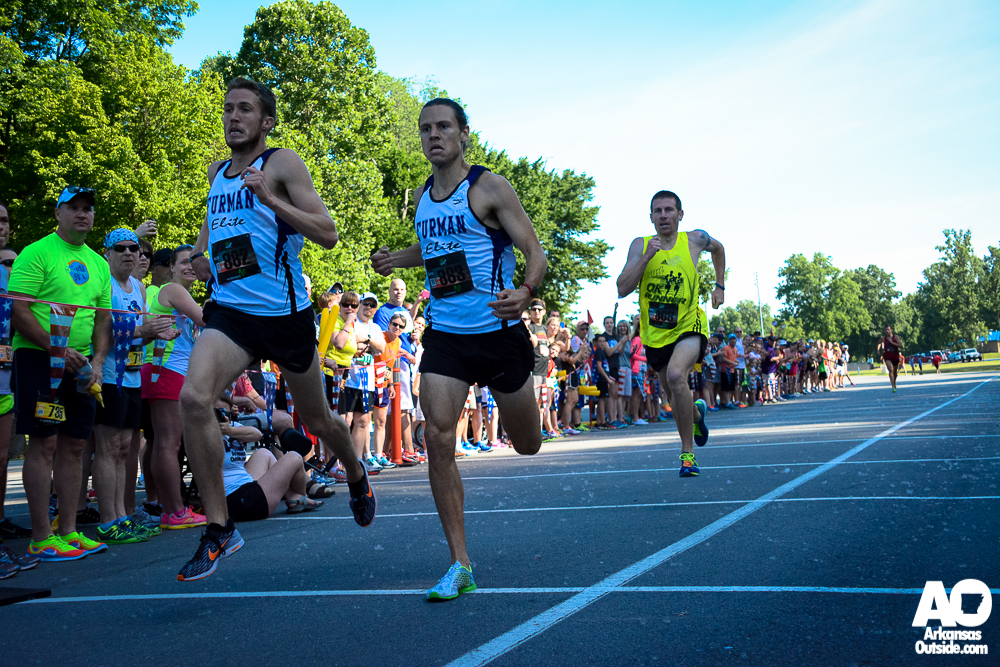 7 Heats – Starts Every 20 Minutes Keeps Excitement Up
The Go! Mile is a chip-timed, one-mile road race – rare on both points.  This one-mile course provides runners with a new, fast and fun race experience. Races include The First Mile for novice runners of any age, open men's and women's races, an elite mile race and a kid's mini-mile for ages 9 and under. Just like the feel of a real track race, there is a real gun start, times are called out at the quarter mile, the halfway mark has a clock and a bell is rung to signify the last quarter mile to go.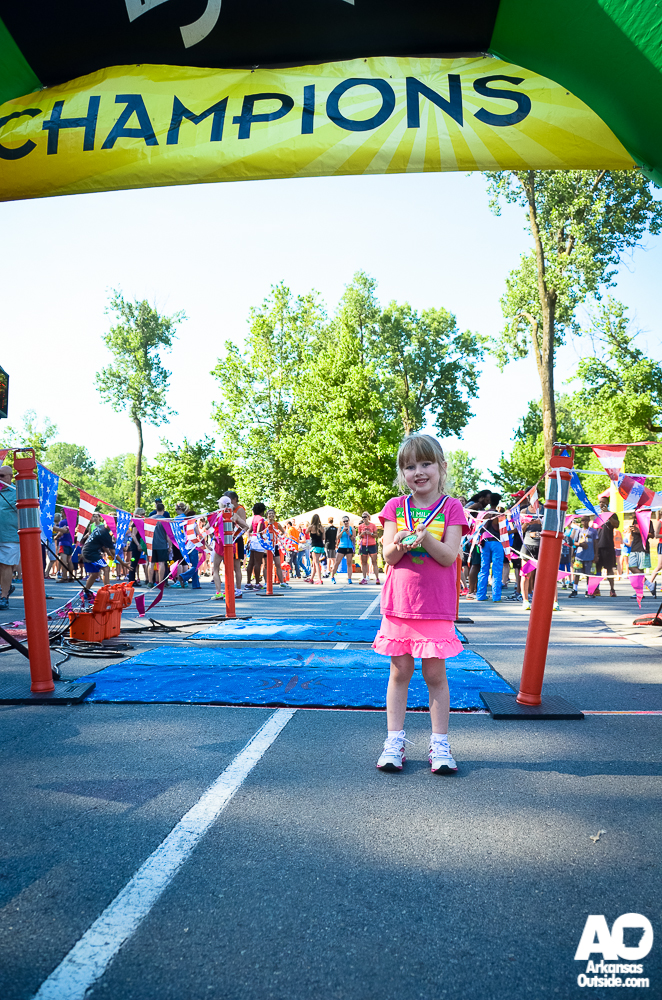 Why Run the Go! Mile?
A Race for Everyone in the Family – Beginning with The First Mile (sponsor: Relyance Bank) for first time racers, to 4 Age Group races (sponsor: CHI St. Vincent's) just for mom, one for dad, for brother/sister, friends AND the little "mini-mile" for kids… Everyone in the family can run and watch each other compete.
High-Energy Atmosphere – Races go off very 15 minutes, so someone is always starting and finishing! The course is spectator-friendly with clear views of the whole mile race. Easily move from the starter's gun to the finish line in minutes.
Exciting Elite Race Mile (sponsor: Go! Running) – Where else can you go to watch truly elite runners race? Excitement and speed build, as we end the heats with the fast race of the day. Elite runners are coming from all over country. Prize money is awarded to the top 3 Male and Female finishers, so the race is indeed competitive!
The Kid's Mini Mile (sponsor: Wardlaw Orthodontics) – a fun run that celebrates and encourages fitness. The run is just ½ mile, and part of the adult Mile course, so participants will experience the same excitement of the finish line as the adult runners. All finishers of the Mini Mile receive a special kid appropriate award.
Brooks "Run Happy" Contest
Back by popular demand is the Run Happy Contest, sponsored by Brooks. Look for the facebook post to enter on Go! Running and Ch 4 ArkansasMatters. Tell us what makes you run happy and be entered to win a free pair of shoes and team entry for 4 to the 5th annual Go! Mile. 
How to Register and for More Information
Signed up yet? The 7-heat event is open to all levels of competitors and includes a "mini-mile" for kids only.  Entry costs are affordable too: $15 to enter (with t-shirt is $25). Kid's Mini-Mile entry is only $5, OR, FREE with you have a Go! Mile Adult registration. So the family is truly encouraged to join in.
Runners can register online at www.gorunning.com/gomile, and www.arkansasrunner.com, or visit Go! Running in the Heights, 1819 N. Grant St, Little Rock. 501-663-6800. Registration will also be available at the Packet Pick Expo: Friday, June 19th at Go! Running 10-6, and race morning at the course on Saturday, June 20th at 6am.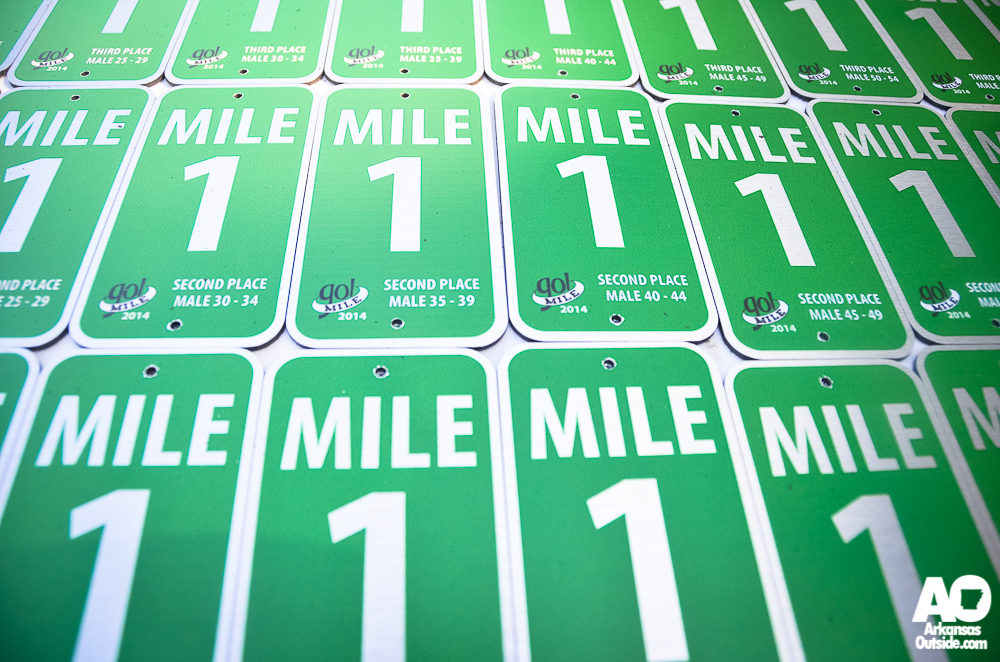 SCHEDULE:
6:00 AM Registration Opens
7:00 AM: Heat A – Reylance Bank "The First Mile", (Men & Women Novice runners)
CHI St. Vincent Age Group Races:
7:30 AM: Heat B – Women Ages 40 & Over
7:50 AM: Heat C – Men Ages 40 & Over
8:10 AM: Heat D – Women Ages 39 & Under
8:30 AM: Heat E – Men Ages 39 & Under
8:50 AM: Go! Running Elite Heat*
9:05 AM: Wardlaw Kids' "Mini Mile"**
9:20 AM: Awards Ceremony
*Mile times: Men who can run 5:30 or under and Women who can run 6:30 or under.
**The Kids Mini Mile is 1/2-mile race for kids aged 9 and under. All kids will race together and each finisher receives a prize!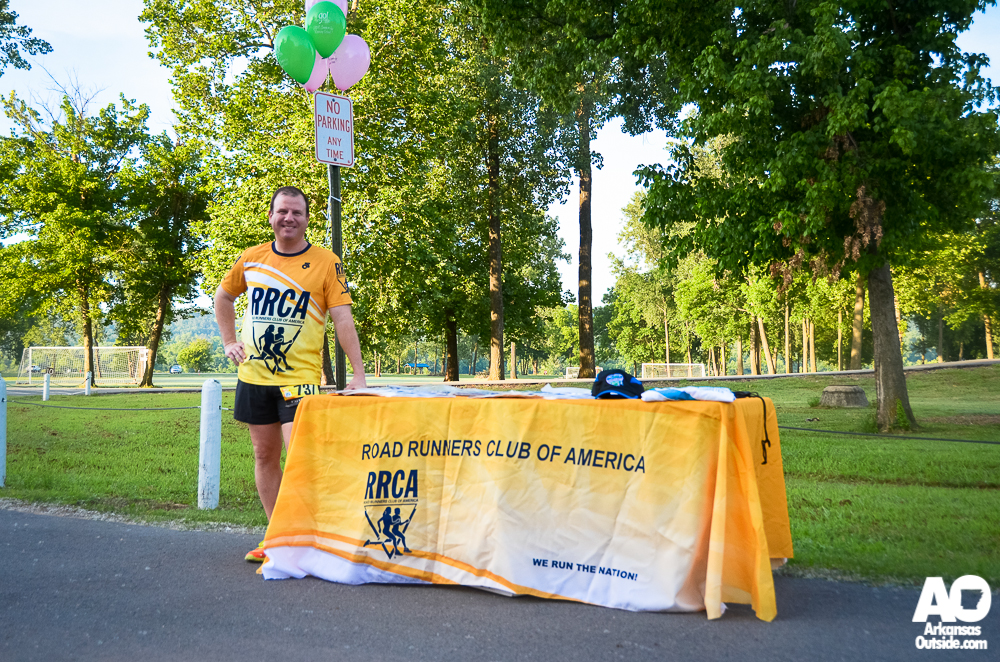 RRCA National Championship Race
Since 1958, the RRCA has awarded championship events through a competitive bidding process at the National, Regional, and State level to RRCA member clubs and events to promote the sport of distance running. The goal of the RRCA Championship Event Series is to shine a spotlight on well-run events and to award top performing runners in the open, masters (40+), grand masters (50+), and senior grand masters (60+) categories for both men and women.
Race Benefits The Winston Penn Wardlaw Memorial Fund
The Go! Mile proceeds will benefit the Winston Penn Wardlaw Memorial Scholarship Fund to help young men from every walk of life have the same outstanding opportunity to attend Catholic High School for Boys in Little Rock, Arkansas as Win did. Win Wardlaw was someone who truly gave so much of himself, and was actively involved in serving others and giving back. He embodied the community spirit of Go! Running.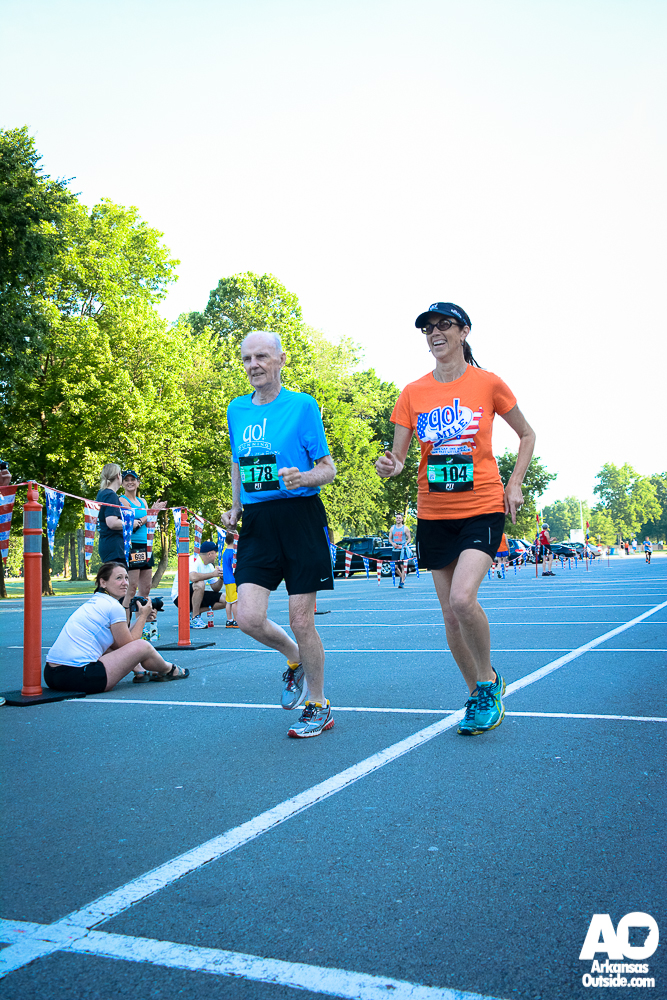 About Go! Running, Your Community Running Store, in Little Rock's Heights
Established in April 2010, Go! Running is more than a running store. It's a community partner to benefit all levels of runners and walkers focused on achieving a healthy, happy and active lifestyle. Go! Running offers personalized shoe fitting and gait analysis, advice, and support. In addition to specialty running shoes, you can find the latest tech and fitness apparel, hydration and nutrition product, and a plethora of running accessories and gifts. Weekly Thursday night runs, store events, community race sponsorship and healthy community activities offer runners of all levels the opportunity to build their fitness and learn something new. At Go! Running, expect personal service and professional advice from athletes with years of experience and a passion for running.