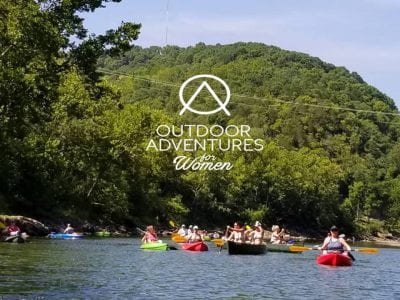 We are a women-owned company that offers exclusive outdoor adventures for women.  We encourage and provide outdoor adventures for women anywhere in the United States from backpacking, camping, kayaking and day hike adventure trips.
Who we are
Two women, two friends, ready for adventure and to inspire other women to join along. Mary Howze & Amanda Haley live in Arkansas but home is anywhere in nature!  We both met working in a tourism based town where hospitality and the outdoors went hand in hand.  We started out planning and organizing backpacking trips for our friends each year and saw the need to offer our love and passion for the outdoors to other women who may not have the time or knowledge to plan an outdoor adventure trip.  We both work full-time jobs so we understand the busy lifestyle women take on with their careers and families and want to encourage and inspire more women to get outdoors in a fun, safe and affordable way.
We formed our company in 2016 based out of Northwest Arkansas.  We plan and lead many outdoor events throughout the year for women of all ages and skill levels.  What we hear most from women who attend our events is that they have been wanting to get outdoors but don't necessarily want to do it alone and would like to meet other like-minded women. Some of the events most popular are the sunset kayak nights, one-day beginner backpacking trips and waterfall hikes around the Buffalo River region. We keep our group sizes smaller so that we can really get to know each other and hopefully make connections to grow the outdoor women community.  We love Arkansas and how easily accessible it is to get outdoors and escape into nature. With that said, we are not limited to just the natural state, we enjoy planning backpacking adventure trips out of state that have included Colorado, Washington, Arizona, and Montana.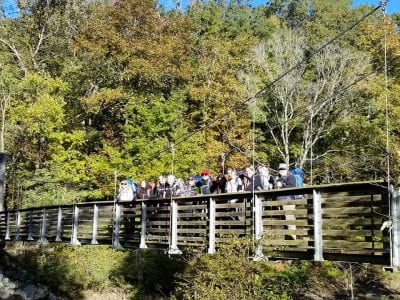 Whether you are new to the outdoors, want to see some exciting spots and challenge yourself or looking for a way to meet other adventure enthusiasts, we can plan and customize your adventure with women. You can find some upcoming events on the AO Calendar.