(from media release)
This morning, Camber Outdoors gathered over 50 CEOs in Denver to sign the CEO Outdoor Equity Pledge at Outdoor Retailer, the industry's largest trade show. They are joining together to commit to equitable and inclusive workplaces that advance the leadership opportunities for people of diverse identities and backgrounds including women and underrepresented communities.
The CEO Outdoor Equity Pledge is the first-of-its-kind industry-focused initiative. Beyond building a community of businesses committed to equity and inclusion, the CEO Outdoor Equity Pledge spurs innovation, builds community, and elevates the active-outdoor industries as great places to work.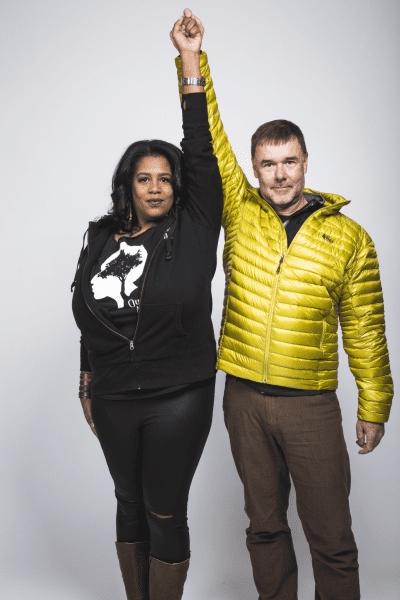 "We're thrilled that these active-outdoor companies are uniting to take this stand and make this a visible priority," said Deanne Buck, Executive Director of Camber Outdoors. "We'll be stronger and more innovative as an industry if we build an environment where leadership and great ideas born from a diversity of experiences thrive."
Companies who sign the CEO Outdoor Equity Pledge are articulating a holistic vision for equity, inclusion, and diversity; developing annual diversity initiatives and goals tied to business priorities; and investing in an inclusive culture where individual differences are welcomed, respected, supported, and valued. They are also sharing best practices and lessons learned with fellow CEO Outdoor Equity Pledge companies to accelerate our collective wisdom and success.
"We first signed and committed to equity in the outdoors close to four years ago. Today we are recommitting to the importance of diversity in the active-outdoor industries by signing the CEO Outdoor Equity Pledge. Our participation with Camber Outdoors has been invaluable, for the company and our employees, creating an environment of curiosity and learning so that we can continue to elevate our leadership capabilities for the future," said Michelle Wardian, President Outdoor Research. "I look forward to more progress, and am inspired by all that we can do together in this industry and beyond."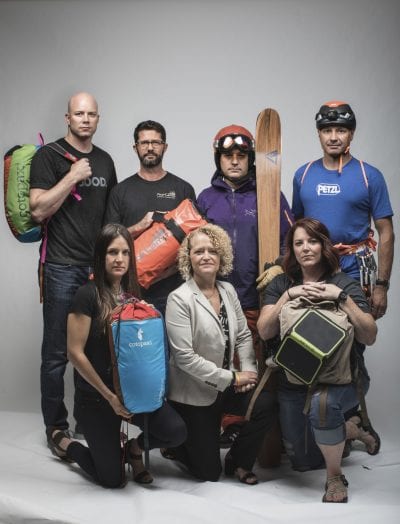 Camber Outdoors commits to work with CEO Outdoor Equity Pledge signatories to harness our collective knowledge and energy, measure our collective progress, elevate the active-outdoor industries as a welcoming and dynamic place to build careers, provide access to education, mentoring, and sponsorship programs to advance equity at an industry-level, and finally to serve as a trusted partner with CEO Outdoor Equity Pledge signing companies to promote learning and provide best practices that accelerate progress of pledge commitments.
Today's CEO Outdoor Equity Pledge signatories include the following:
| | | |
| --- | --- | --- |
| American Alpine Club | Phil Powers | CEO |
| Active Interest Media | Jonathan Dorn | CIO |
| Backcountry | Jonathan Nielsen | CEO |
| Bold Betties | Niki Koubourlis | Founder & CEO |
| Breakaway Research | Jennifer Boldry | President |
| Bronwen Jewelry | Bronwen Lodato | Founder & CEO |
| Brooks Running Company | Jim Weber | CEO |
| Burton Snowboards | Donna Carpenter & John Lacy | Co-CEOs |
| Chaco | Seth Cobb | President |
| Coalition Snow | Jen Gurecki | Co-Founder & CEO |
| Cotopaxi | Davis Smith | Founder & CEO |
| Elevation Outdoors | Blake DeMaso | President |
| HOKA ONE ONE/Sanuk/Teva | Wendy Yang | President |
| Eagle Creek | Roger Spatz | President |
| evo | Bryce Phillips | Founder & CEO |
| Gearo | Justine Barone | Co-Founder & CEO |
| Giant Bicycles/Liv Cycling | John Thompson 'JT' | GM |
| W. L. Gore & Associates | Jason Field | CEO & President |
| HeroClip | Mina Yoo | Founder & CEO |
| HydraPak | Matt Lyon | CEO & President |
| Hydro Flask | Scott Allan | SVP & Global GM |
| Icelantic Skis | Annelise Loevlie | CEO & President |
| JanSport | Roger Spatz | President |
| La Sportiva NA | Jonathan Lantz | President |
| LifeStraw | Alison Hill | Managing Director |
| MiiR | Bryan Papé | Founder & CEO |
| Nike SB | Melanie Strong | VP/GM Global Nike Skateboarding |
| NPD Group: Outdoor | Jim Kelley | President |
| Optic Nerve | Bill Cotton | CEO & President |
| Osprey | Layne Rigney | President |
| Outdoor Afro | Rue Mapp | Founder & CEO |
| Outdoor Alliance | Adam Cramer | Executive Director |
| Outdoor Industry Association | Amy Roberts | Executive Director |
| Outdoor Prolink | Gareth Richards | Owner & CEO |
| Outdoor Research | Michelle Wardian | President |
| Patagonia | Rose Marcario | CEO & President |
| Pearl iZUMi | Chris Sword | President |
| People for Bikes | Tim Blumenthal | President |
| Petzl America | Carolyn Swan | Operations Director & Corporate Officer |
| QBP | Rich Tauer | President |
| REI Co-op | Jerry Stritzke | CEO & President |
| Rossignol Group NA | Francois Goulet | President |
| Ruffwear | Will Blount | CEO |
| Saucony | Anne Cavassa | President |
| Scarpa NA | Kim Miller | CEO |
| Seirus | Mike Carey | Co-Founder & President |
| SIA | Nick Sargent | President |
| Smartwool | Jen McLaren | President & CEO |
| Specialized | Mike Sinyard | CEO & President |
| SRAM | Ken Lousberg | CEO |
| Superfeet | John Rauvola | CEO & President |
| The North Face | Arne Arens | Global Brand President |
| Thousand | Gloria Hwang | Founder & CEO |
| Toad and Co. | Gordon Seabury | CEO |
| Bell/Giro | Jen Harned | President & GM |
| Waypoint Outdoor | Bob Holding & Jim Purdy | Co-Founders & Principles |
| Western Rise | Kelly Watters | Founder & CEO |