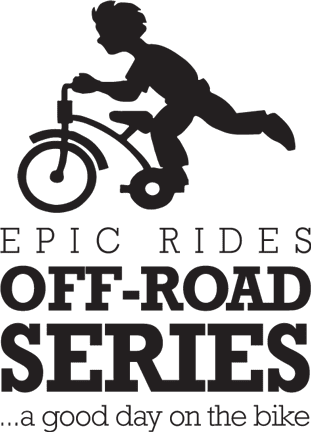 The OZ Trails Off-Road by Epic Rides just keeps getting better and better. They have released their Pro-rider Roster which includes 2018 World Champion – Kate Courtney racing for Team Specialized. With the addition of free music, this is turning into quite the festival. More information on both the Pro-rider Roster and the Music below.
Inaugural Oz Trails Off-Road Announces Pro Roster
Top Pro Talent vies for $60,000 in cash and the overall Off-Road Series title
Epic Rides today announced the Pro Men's and Women's rosters for the inaugural Oz Trails Off-Road in Bentonville, Arkansas on October 5-7, 2018. Boasting a generous $60,000 cash purse, the Oz Trails Off-Road pays equally between Pro Men and Women 20 places deep, with winners in both events taking home $10,000 each, one of the most lucrative single-day winnings in the sport of mountain biking.
Because the Oz Trails Off-Road is the final Off-Road Series event, the Overall Series Winners will be announced, adding a bonus of $10,000, to the top three men and women. On Friday evening, the El Yucateco Fat Tire Crit in downtown Bentonville will get the racing action off to a hot and spicy start, with $1,000 in prime (bonus) laps during the fast-paced 20-minute event around a .6 mile course on city streets.
With names like Kate Courtney, Howard Grotts, Chloe Woodruff, Payson McElveen, Sofia Gomez-Villafane, Crystal Anthony, Geoff Kabush, Amy Beisel, Ben Sonntag and more confirmed to toe the line, the racing action will be fierce. Although Evelyn Dong has a comfortable 14 minute lead on Crystal Anthony in the overall, anything can happen out on course. Meanwhile, the men have a much narrower margin, with Howard Grotts 5 minute 31 seconds ahead of Russell Finsterwald.
Pro Roster found here: ProRoster-Oz-2018
On Sunday the Pro Men and Women take to the backcountry, racing 50 miles and climbing 5,700 feet of elevation on some of America's most talked about new trails. Different from other Epic Rides Off-Road Series events, the Oz Trails Off-Road has no sustained climbs. Instead, each climb is five to 10 minutes in length and followed by descent after descent packed with fun-enabling buff singletrack.
Where the Whiskey Off-Road brings expansive southwest views, the Grand Junction Off-Road throws techy feature after techy feature at participants. The Carson City Off-Road challenges riders with one massive climb followed by an equally massive descent, rewarded with panoramic views of Lake Tahoe and a half dozen other alpine lakes as well. Bentonville takes riders on a roller coaster ride in the foothills of the Ozark mountains.
"It's not often a new mountain bike mecca surfaces in America," said Todd Sadow, Epic Rides President, and Co-Founder. "With roughly 300 miles of purpose-built singletrack, Bentonville is very
much a destination worth dropping in on. And the Inaugural Oz Trails Off-Road on Columbus Day weekend couldn't be a more timely opportunity, thanks to ideal fall weather and prime riding
conditions."
Participants both Pro and amateur interested in the Oz Trails Off-Road are encouraged to register at epicrides.com. All registrants receive an event t-shirt, water bottle, a limited-edition poster, goodie bag, and a finisher's award. The growing popularity of the Off-Road Series has resulted in all events filling to capacity in advance, so participants are encouraged to register early.
For more information on the Epic Rides Off-Road Series, visit epicrides.com or follow along on Facebook, Instagram, and Twitter: @epicrides, @whiskeyoffroad, @grandjunctionoffroad,
@carsoncityoffroad, and @oztrailsoffroad, as well as #epicrides and #offroadseries. For media inquiries, contact Treynor Tetik, 520-623-1584 or ttetik@epicrides.com.
Inaugural Oz Trails Off-Road Boasts Free Live Music for Entire Community –
Headlined by Big Sam's Funky Nation
Epic Rides today announced the community concert lineup for Oz Trails Off-Road on Saturday, October 6, including a beer garden and free live music all day, the Saturday night headlining act, New Orleans, LA. – based Funk group Big Sam's Funky Nation.
With great cooperation by Downtown Bentonville, Inc & Visit Bentonville, the main stage this year is, located off of downtown Main St.
Adjacent to the main stage, the Downtown Bentonville Inc. Bike + Gear Expo will offer a free opportunity for the community to interact with over 40 bike vendors throughout event weekend and is guaranteed to deliver a lively and engaging experience for the entire community.
In addition to the main stage and Bike + Gear Expo, there will also be a beer garden in the immediate area of the stage for all to enjoy a day of free live music with a cold beverage in hand.
With support from Bike Rack Brewery's new record label, the music kicks off on Saturday, October 6th at 11:00a with husband and wife folk band, Smokey & The Mirror. "Bryan and Bernice Hembree (Smokey & The Mirror) are making some of the best folk music today. The songs remind me of a time when Guy Clark was unknown and Ray Wylie Hubbard was still a folkie. Smart, cool and never pretentious."
– Greg Johnson, The Blue Door
At 12:30p, pop singer/songwriter Emily Nance takes the stage followed by Melody Pond at 2:00p. Melody Pond is an indie-folk duo made up of singer-songwriters, Candy Lee and Emily Rowland. Together the talented young performers put a bit of magic in every performance. Music in downtown continues at 5:30p with pop-rock singer-songwriter and Bentonville native Josh Noren. To top off the night, the treasure of New Orleans, Big Sam's Funky Nation performs at 7:00p. The group brings instrumental precision, unstoppable energy, and raw talent to the stage. The band recently released its sixth full-length album Songs in the Key of Funk, Volume 1. Like every Epic Rides event, the community concerts are absolutely free.