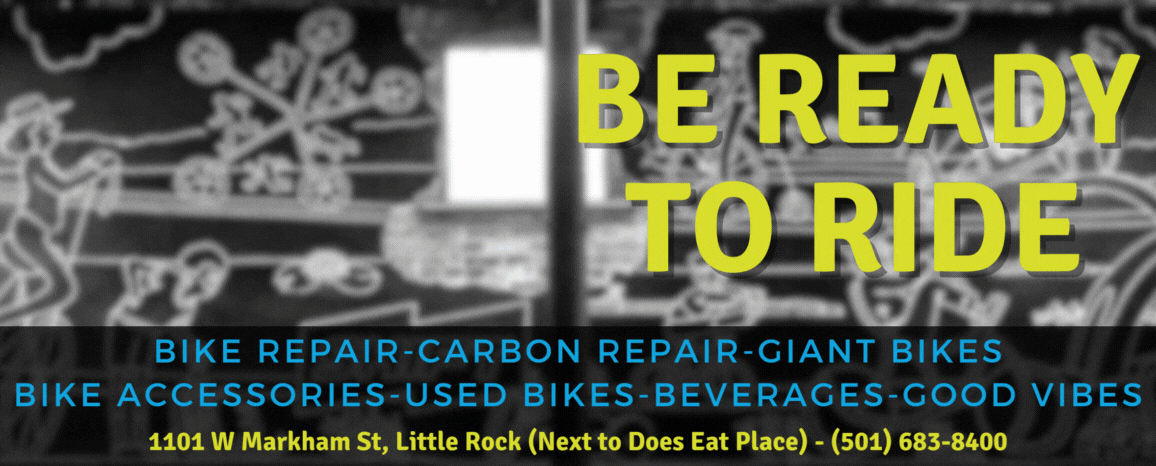 We wanted to pass along this opportunity (4 opportunities) to get some experience working at one of the top mountain bike events in the country.
Good news
, you don't have to leave Arkansas to do it,
Better news
, these are paid positions. Though we are a year out from the event, the time to start building the army is now. The first step is finding key players who have the time, experience, passion and dedication to knock this out of the park. Though these positions come with compensation I suggest not focusing on the pay but rather the excitement to help. Pay is dependent on qualifications and will be discussed during an in-person interview. The Volunteer Coordinator is the highest paid and the most crucial to fill sooner than later.
Oz Trails Off-Road has key positions open for hire
Massive mountain bike event landing Fall 2018
Event dates: 

October 5-7, 2018
Volunteer Coordinator
Primary Responsibility: Identify each volunteer role and quantity of volunteers needed, then recruit, train, organize and manage volunteers.
• Coordinate efforts with event manager, Epic staff, and Visit Bentonville
• Understand all the roles and needs of the event
• Effectively delegate and interact with a wide variety of people and personalities
• Time intensive effort leading up to event and during event weekend
• Volunteer recruitment should commence 4 – 5 months prior to event weekend and will utilize events 'Sign Up' webpage online.
• Compensation: $XXX with up to $XXX performance bonus
Personality Type: This person is highly organized and solution oriented. They will need to be familiar with each of the routes from start to finish. In their daily life, they cast a broad net throughout the community and nearby towns providing them access to large groups of people. They need to exhibit grace under fire qualities in order to enjoy this role.
Mountain Bike Route Coordinator
Primary Responsibility: While following Epic Rides established methods of course marking; mark the course with pin flagging throughout and signage at critical intersections.
• Recruit assistance to delegate course marking and demarking needs
• Mark complete course by Thursday of event week
• Coordinate or facilitate course maintenance prior to and following event weekend as needed (this can be achieved by coordinating a trail work day in conjunction with a local trail advocacy club or alternative means as deemed appropriate)
• Remove course markings fully (100%) by no later than Wednesday following event weekend
• Be available to and make contact with local permitting agencies and trail advocacy groups.
• Aid in troubleshooting problematic course alignments or routings due to unforeseen weather or other circumstance (ie. Snow, mud on the trail, etc)
• This person will be available for light trail work or work crew coordination prior to the event as needed (not common). They will be very busy spending long days on the course the week prior to the event and the days following.
• Compensation: $XXX with up to $XXX performance bonus
Personality type: This person knows the local trails like the back of their hand, enjoys spending time in nature and takes considerable pride in their work. Successful course markings require a keen attention to detail from someone that can view the markings from the perspective of both fast and slow riders as well as fresh and fatigued states of mind.
Fat Tire Crit Coordinator
Primary Responsibility: Plan, organize, operate and oversee the Fat Tire Criterium Pro race (Men and Women) and Klunker Crit events.
• Duties: Help plan the course, recruit downtown business support and involvement, oversee the setup of the course, assist scoring of the race and deliver timely results for awards, facilitate teardown.
• Understand and contribute to the planning of the downtown closures, police and medical presence associated with the Fat Tire Criterium.
• Collaborate with: Criterium scorer, Local Event Manager, and Epic Rides staff.
• Time Commitment: 40-75 hours depending on efficiency, work and communication style.
• Pre-event Timeline: infrequent meetings starting now, two committee meetings ahead of event weekend, event weekend production and post-event committee meeting.
• Event Timeline: This person will engage with their role two months prior to event weekend by attending the committee meetings. There will be light work to accommodate prior to event weekend. Crit Coordinator will be very busy Friday, October 5th between noon and 8p.
• Attend another Off-Road Series Event to train with Epic Rides and even team accordingly (lodging and travel stipend provided)
• Compensation: $XXX with up to $XXX performance bonus.
Personality type: This person should be experienced in the production and facilitation of event operations.
Email me at scott@oztrailsnwa.com to learn more.
Kids Ride Coordinator
Primary Responsibility: Facilitate the kids ride from inception to conclusion on ride day.
• Assure each course (long and short) is marked well and traffic control is in place to provide a safe environment.
• Coordinate volunteers:
to facilitate one aid station at the midpoint on course.
to handout finisher awards at the finish line.
to verify all participants (including parents) are wearing helmets before embarking on their ride.
• This person will be available to answer questions on Friday and Saturday of event weekend and facilitate the kids ride Sunday morning.
• Compensation: $XXX with up to $XX performance bonus.
Personality type: This person is organized, outgoing and great at diffusing the occasional concerned participant or parent. They can be stern if needed but otherwise are able to bring the 'fun' to any activity they engage in.  The Kids Ride Coordinator can also be the Packet Pickup Coordinator too.