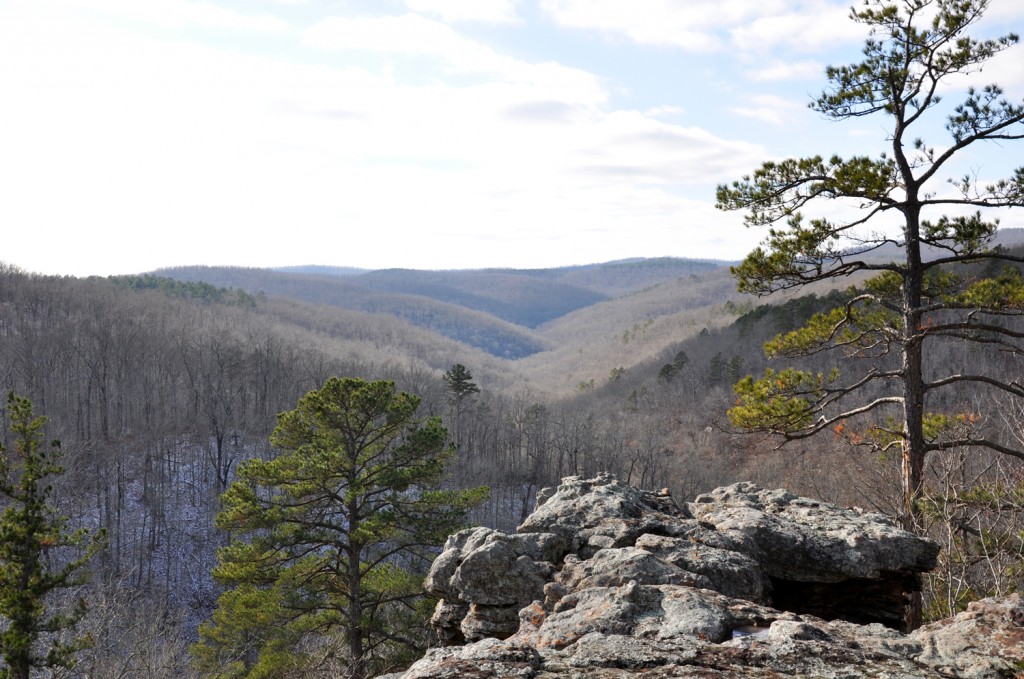 The holiday season can be a bit stressful. Often in a good way as friends and family get together. For me, I look forward to an escape and this year Lisa and I did just that. Shortly after Christmas the small one went on her almost annual trip to pay homage to the Mouse with her grandparents, leaving us alone for the remainder of the holidays.  So we decided it would be a good time to make a little trip out of town. A two-nighter to Eureka Springs, Arkansas was in order. A romantic stay at the Crescent Hotel, some shopping and maybe some little side trips.
I got to plan the side trips. Since our favorite route to Eureka Springs from Little Rock is taking Scenic Hwy 7 from Russellville to Harrison I decided that stopping at a place I had always wanted to visit was in order. Pedestal Rocks Scenic Area in the Ozark-St. Francis National Forest. It's located about 6 miles East of Pelsor, Arkansas on Arkansas 16. It has great parking, a vault toilet and picnic table at the trailhead. There are two trails here, Pedestal Rocks Trail at 2.2 miles long and the King's Bluff Trail at 1.7 miles long. We decided to do the King's Bluff Trail first.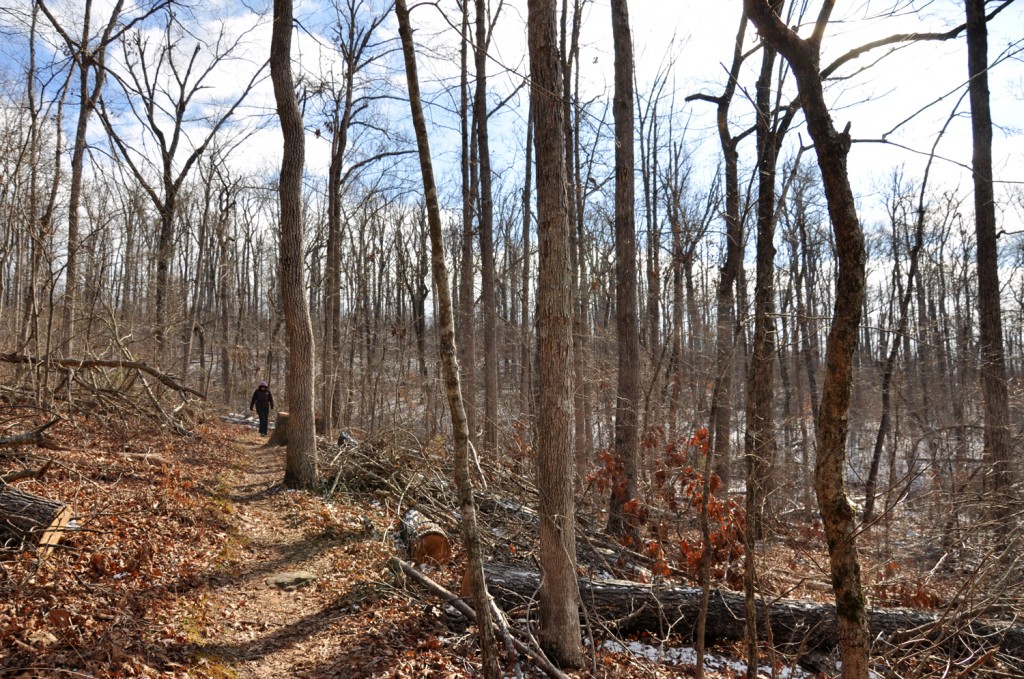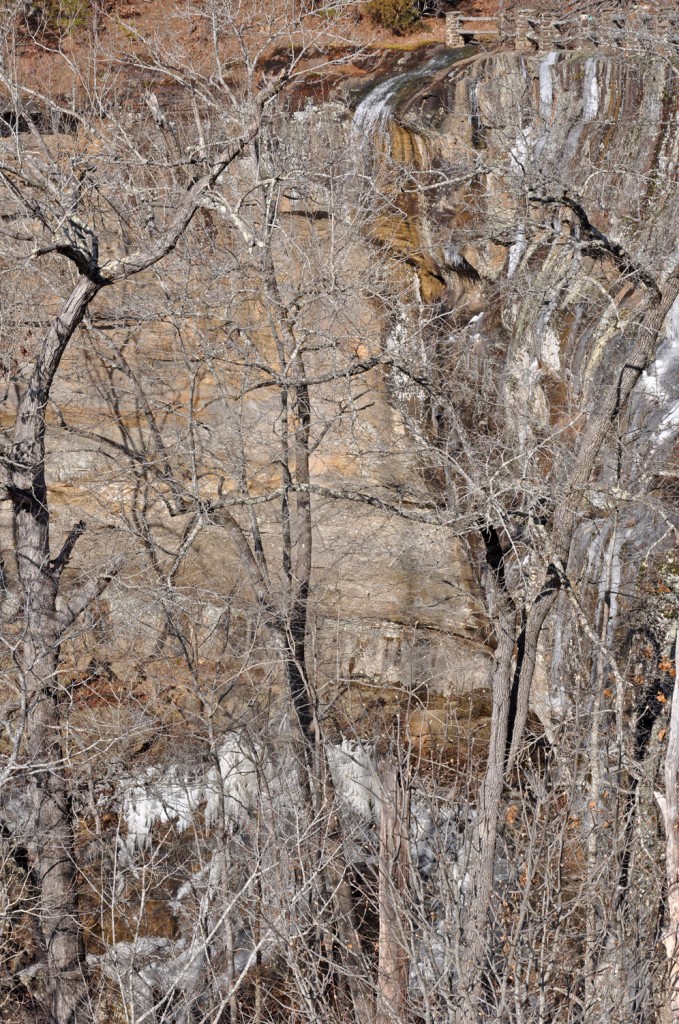 The trail is well kept and cleared of all the debris from the ice storm last winter although you could still see a lot of destruction in the woods. The trail goes to the right immediately and meanders down 0.8 miles where it opens up to views off the bluff. A waterfall was running to the right of the trail when we got there. Although much of the bluff has fencing to protect visitors it's not everywhere and children should be watched and kept close.
It was pretty cold on this visit so we were properly bundled up. The cold was a good thing for us. Lot's of icicles on the rocks, no leaves on the trees so we could see stuff that we probably would have missed on a warm weather hike.
From here the trail continues for about half a mile along the bluff and is just beautiful. Not far into this part you get to see some of the namesakes for Pedestal Rock Scenic Area. You can see not only the some of the "pedestals" out away from the bluff but also you can see the cracks and weathering that will create future pedestals. We saw no wildlife to speak of on this trip partially due to the time of year and probably because of it being a popular area. Their were two or three other groups out there but no one got in anyone else's way. Another good reason to be out here in the cold. Fewer people.
As we hiked I quickly realized that we had way too many photo opportunities and it was taking awhile to get around this short trail. So we decided to only do the King's Bluff Trail today and do the Pedestal Rock Trail on the way back through in a couple of days. Besides it's a great little leg stretch on a long car ride. I'll post more on the other hike in Part II. For now, enjoy some of the sights we witnessed that  day on the King's Bluff Trail.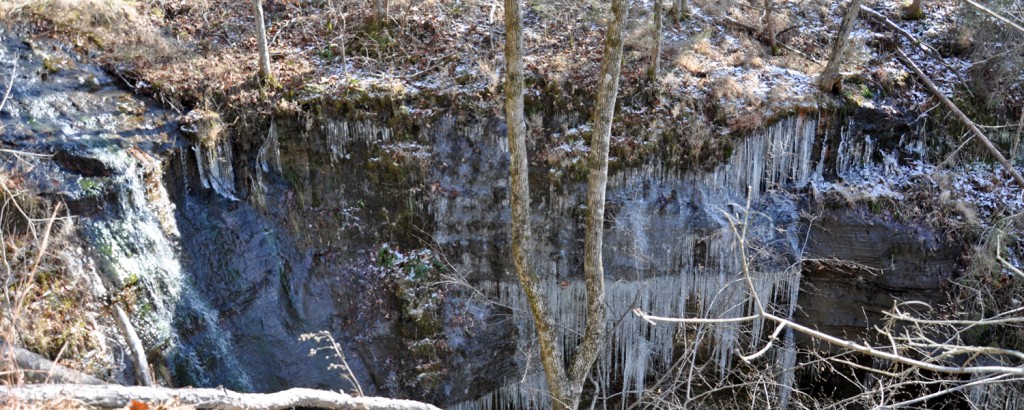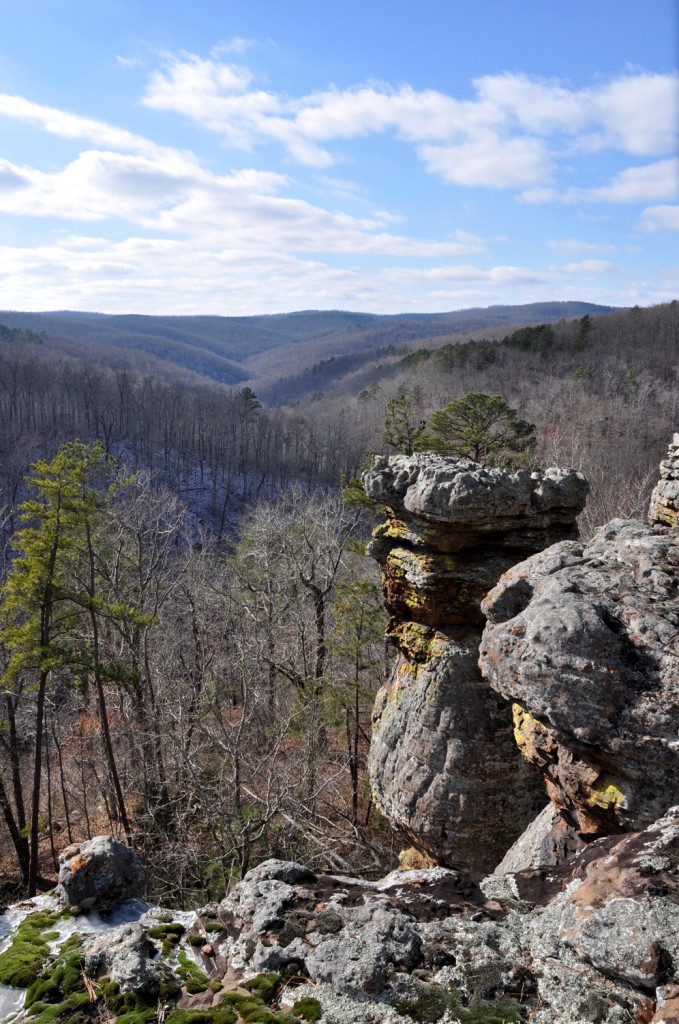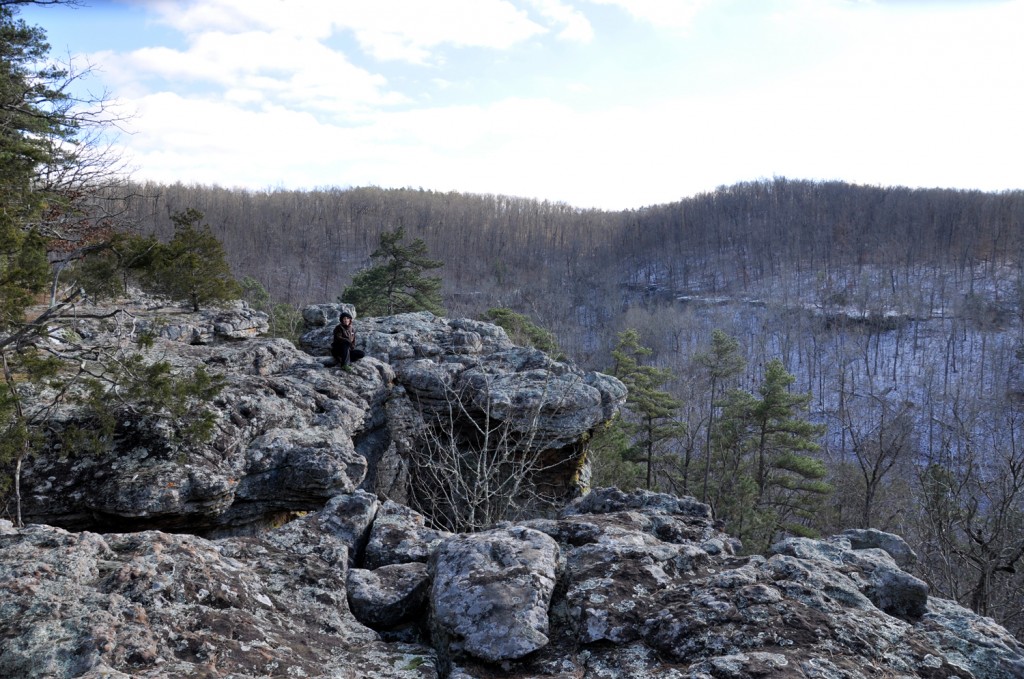 Read Pedestal Rocks Part II for our return trip and the other trail….