Well the Eureka Springs trip was great and you can read more about it on Lisa's Blog. Of course, I'm all about the hikes so I made sure that we made it back to Pedestal Rocks Scenic Area on the way home. We had really enjoyed hiking King's Bluff trail and were looking forward to more beautiful scenery on the actual Pedestal Rock Trail.  Along the way down Scenic Hwy 7 we did stop at an old favorite overlook to check out the Buffalo River Canyon.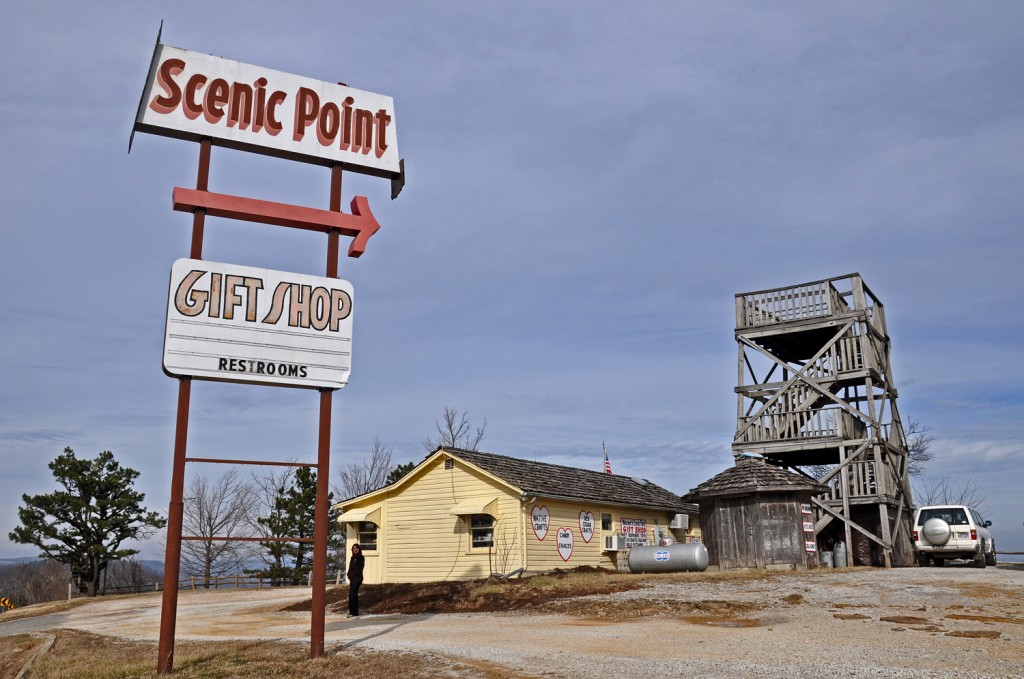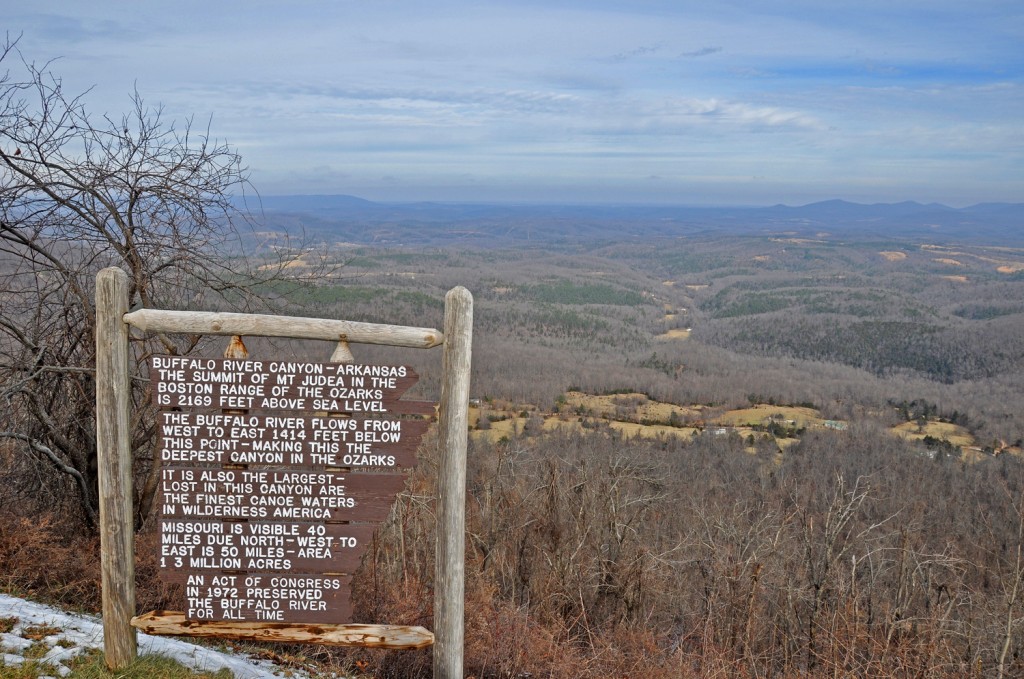 The Buffalo River Canyon sign is a must read. A few photos and we were off to Pedestal Rocks.
When we arrived at the trailhead we decided that we would eat lunch before our hike so we opened up the cheese, salami, bruschetta and some toasted bread for an awesome feast in the car. The only picnic table was taken up by a family. A quick cleanup and it was down the trail we went. We opted to do the trail in a counter clockwise direction so we could go by a point called The Arch first. It was a pretty cool area and was the beginning of the bluff line and a bunch of pedestals.
We kept hiking around the 2.2 mile trail enjoying the scenery, taking lots of photos and working off all the food we ate in Eureka Springs (well, maybe not ALL the food but we tried).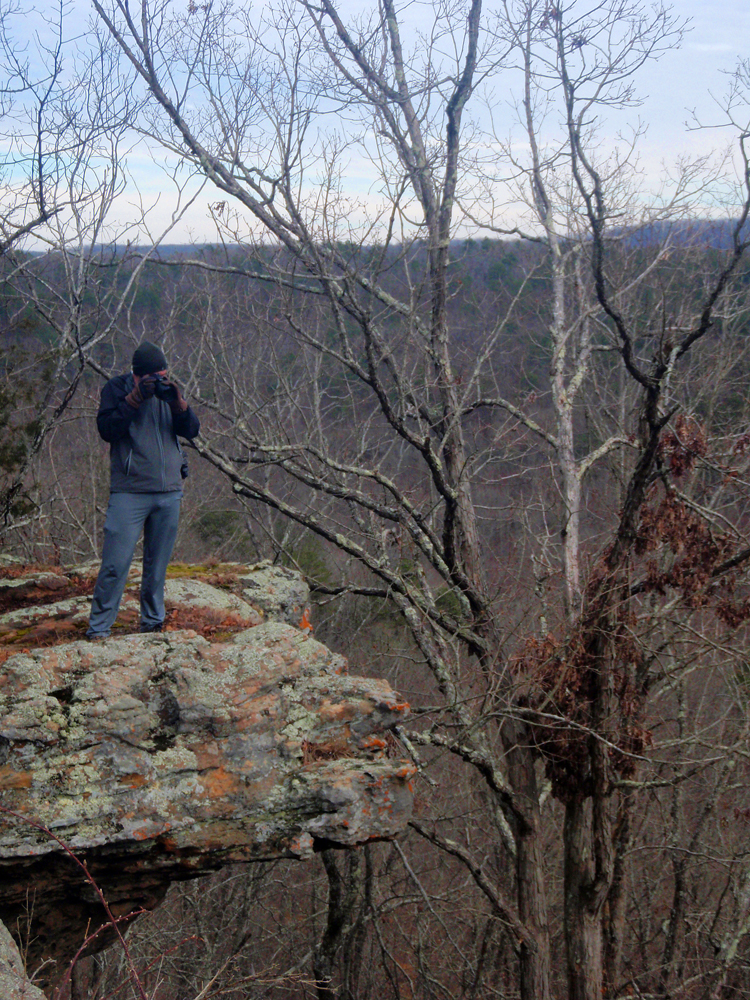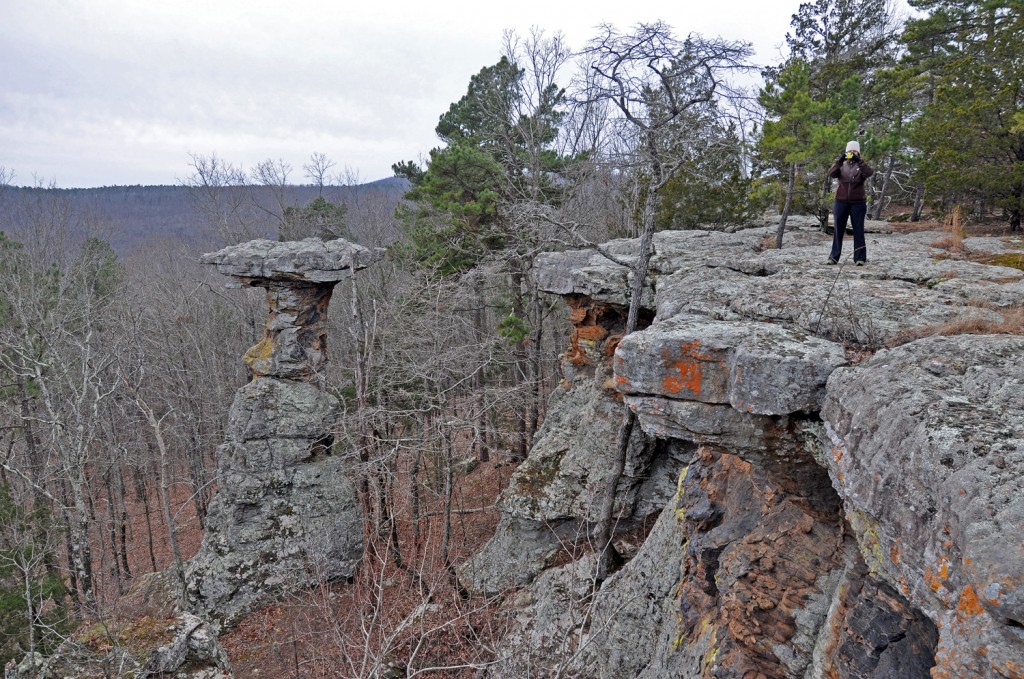 It was a great trip and I highly recommend Pedestal Rocks Scenic Area as a great stop on Scenic Hwy 7. This is an anytime of year destination. Maybe a sunset at King's Bluff sometime….hmmmmm….