It was still dark when we left Little Rock for the cycling paradise that is Bentonville, Arkansas. Who would have thought twenty years ago that the home of Walmart would become such a great cycling town. Bike lanes and paths are springing up everywhere. They also have a world-class off-road cycling park, Slaughter Pen.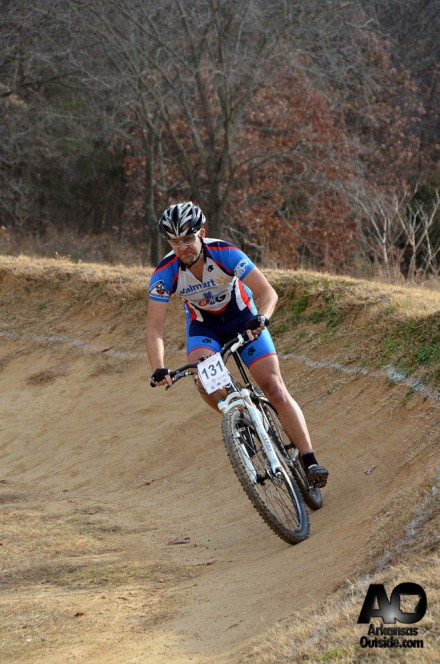 The Slaughter Pen Park consists of mountain bike trails of all skill levels, a bmx area and all kinds of apparatus to ride across and launch yourself from. It's a very easy ride over to Crystal Bridges Museum of American Art and can make for a fun family day. But we were going for cyclocross, or so we thought.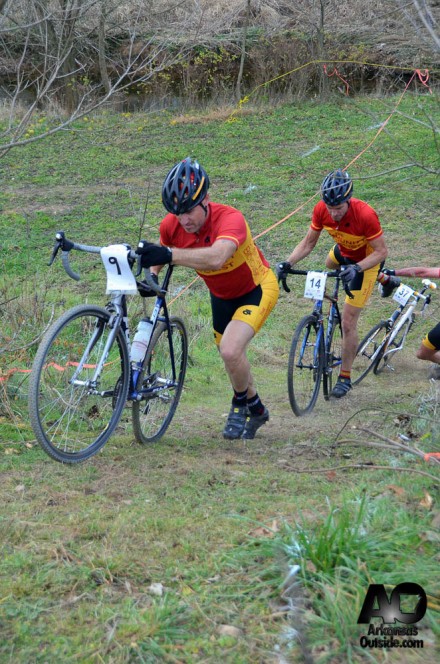 Sponsored by Phat Tire Bike Shops and Boston Mountain Cyclists, the course designers had some fun with this race. Utilizing bmx sections, mountain biking sections and a good bit of climbing, this course would prove to be one of the toughest of the Arkansas Super-Prestige Cyclocross Series.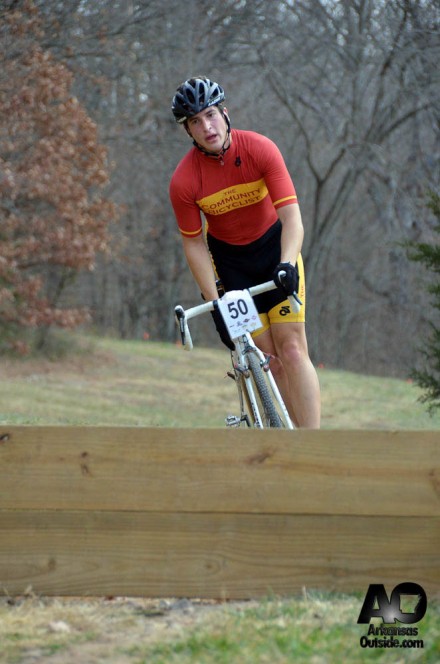 The event kicked off with a novice race allowing cyclists to try cyclocross on a twenty minute race. I really like the idea of the novice races. It's a great way to grow the sport. It would be wonderful if it could be incorporated into all the series races.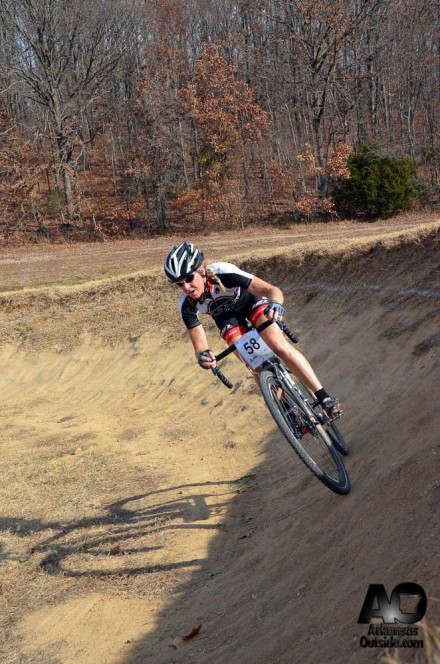 After the first timers finished it was time for the 40 minute race. This included the Women's Open, Juniors, +40 Masters and Cat 4's. Right off the bat Frank, Vince and Keith  formed a Community Bicyclist pain train and despite some blown tires still took the top three spots respectively. For even more points on the day, Andy Hall, also of Community Bicyclist took first in the Cat 4 group. Tammy Hottinger of Team Spokes won the women's open. Nathan Ley took first place in the juniors division.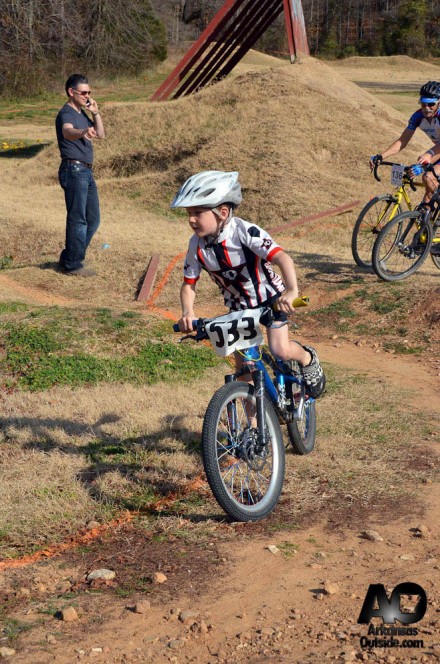 Next up were the kids. A shortened course was set up for them and it was a one lap fun ride through parts of the bmx course. I always enjoy watching the kids race and I like the fact that they held this part of the race between the two major races. It makes sure plenty of people are around to show support.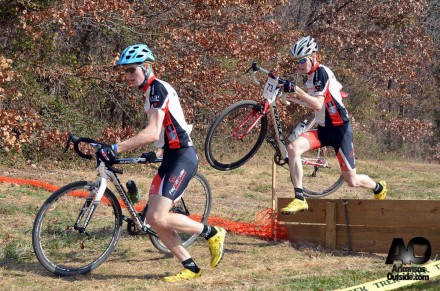 The Men's Open Race was the finale for the day. Fifty minutes of hard racing. Gerald and Cooper Drummond took an early lead and after a couple of laps Gerald started putting some distance between himself and his brother. He held on to that lead throughout the race even with a flat at one point. Cooper was still stronger than the rest of the field but Community Bicyclist was able to bring home some more points in the series when Steve Erickson captured third.
It was a great event, I always look forward to visiting Slaughter Pen.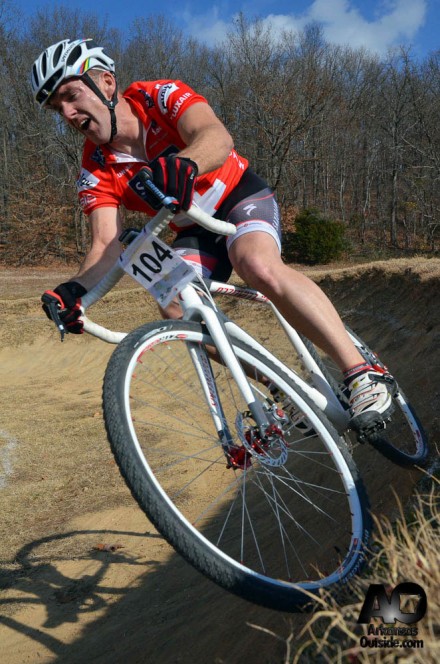 Only one race left in the series but it's a doozy. State Championships at Burns Park in North Little Rock followed by the Footdown Championships. Here are the series point standings so far.
The results are posted on the USA Cycling website. Photos to share available on our Facebook Page. Larger images, prints and other photo stuff on our SmugMug Page.
[smugmug url="http://arkansasoutside.smugmug.com/hack/feed.mg?Type=gallery&Data=26863469_JgRxkX&format=rss200″ title="Phat%20Tire%20CX%20Photos" description="Photos%20from%20the%202012%20Phat%20Tire%20Cyclocross%20Races%20at%20Slaughter%20Pen." imagecount="4″ start="1″ num="4″ thumbsize="Th" link="smugmug" captions="false" sort="true" window="true" smugmug="false" size="M"]