This year the Pikes Peak Marathon and Ascent race celebrates the 60th anniversary of Arlene Pieper's historic run as the first woman to officially complete a marathon. For years, her contribution to women's running history went unnoticed. Her accomplishment was largely overlooked until 2009, the 50th anniversary of her run when Pikes Peak race organizers tracked her down. August 7, 2019, on the 60th anniversary of her run, a group of local women wearing all white clothing, just like Arlene Pieper wore for her 1959 marathon, hiked to the summit of Pikes Peak in honor of Arlene and the female runners who followed her tread. There is no longer any question of Arlene Pieper's place in history, not just the history of the Pikes Peak Marathon, but for women everywhere who are inspired by trailblazing women to make their own history. Mrs. Pieper and her family are now a staple at Pikes Peak Marathon and Ascent Weekend. They wear t-shirts that say "Arlene Piper's Family" and she and her family often make appearances throughout the weekend. At a press conference on Friday, August 23, 2019, her standard response to multiple questions on the role of women not only in running but in society, was "women can do anything they set their minds to."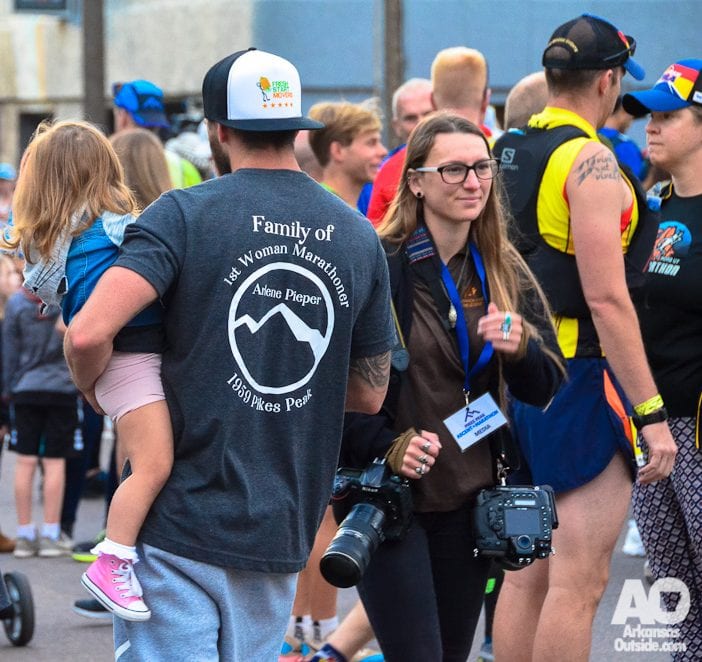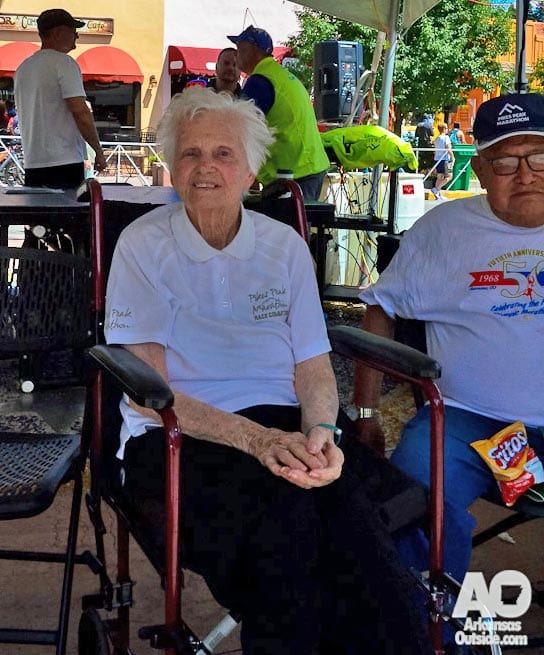 In spite of the heavy focus on celebrating women in running during the Expo, eyes, and cameras were focused on Kilian Jornet's potential record-breaking run. With previous wins at Western States and Grand Raid among a long list of accomplishments including the fastest known times for the ascent and descent of Matterhorn and Mont Blanc, the anticipation of a new Pikes Peak record was legitimate. Several elite athletes raced Pikes Peak as part of the Golden Trail Series, trying to earn a spot at the 2019 Golden Trail World Series Final to be held at the Annapurna Trail Marathon in Nepal.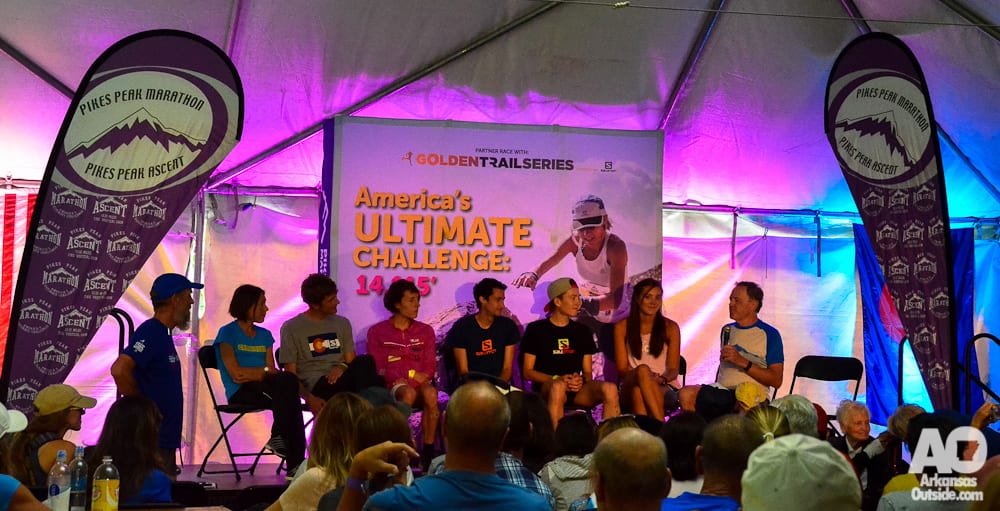 A Pikes Peak Marathon record was broken on Sunday, but not by Kilian Jornet. It was one of his Salomon Running teammates, Maude Mathys, who took down the women's record by more than 12 minutes. Lyn Bjorkland's 1981 record of 4:15:18 was shaved last year by Megan Kimmel at 4:15:04. Maude finished at 4:02:41, the first female and sixteenth overall to cross the line. Her accomplishment is even more impressive considering just 2 weeks previous on August 11, Mathys won the Sierre-Zinal 31K trail race in a course record time of 2:49:20. A celebration of women in running history indeed.
Women's Overall Top 3
1st Maude Mathys (Salomon) 4:02:41  2nd Yngvild Kaspersen (Adidas) 4:27:26  3rd Meg Mackenzie (Salomon) 4:32:19
Men's Overall Top 3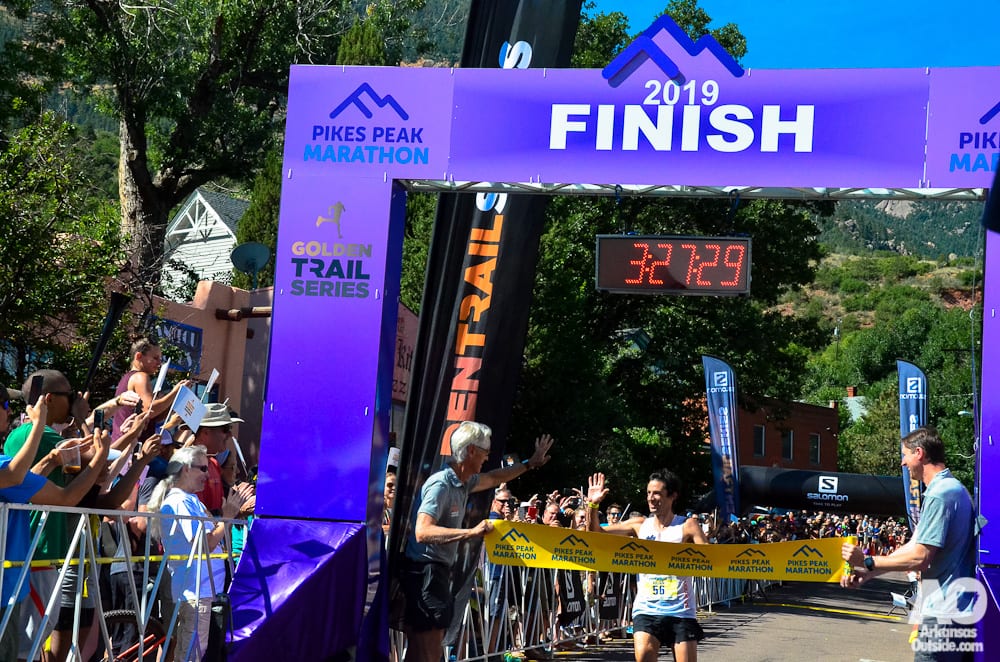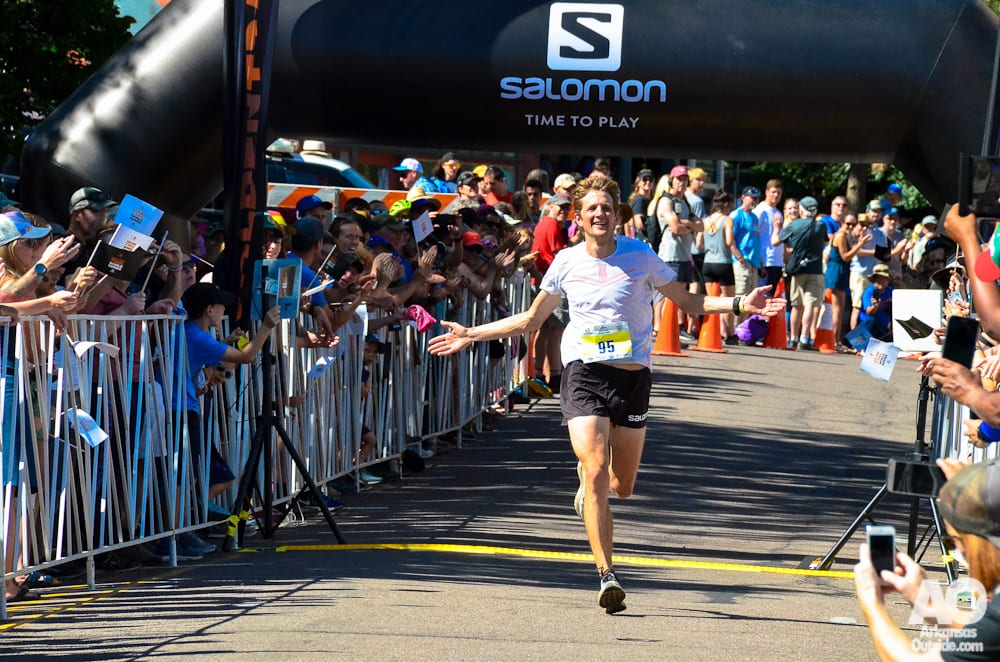 1st Kilian Jornet  (Salomon) 3:27:28 2nd Sage Canaday (Hoke One One) 3:39:02 3rd Marc Lauenstein (Salomon) 3:40:28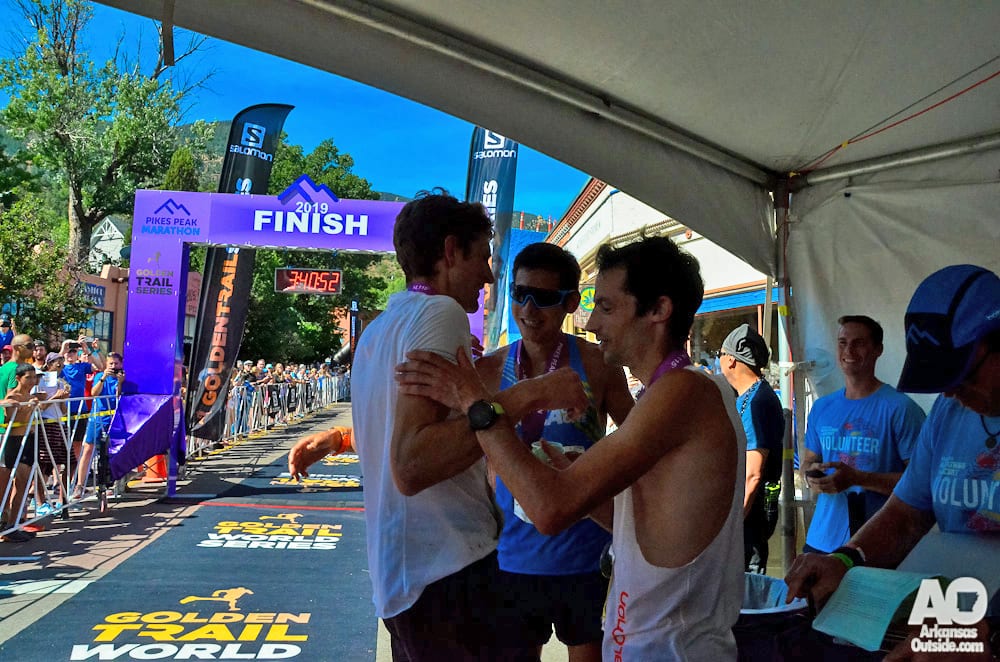 Our Arkansas Runners
Watching the elite runners is a thrill, but we're here for our home state friends.
"I didn't do the marathon last year, but I doubled in 2017. This year was the hottest I can recall, at least in the 3 times I've done the marathon since 2016. I make this trip because of my friends and the mountain. The mountain will test you, each and every time, and a successful round trip should be celebrated, but not taken for granted."~ Tina Mitchell
It was a hot one. Many runners, from the elites to the age group runners, were collapsing or at least stumbling at the finish line. There was ample medical personnel, and they were busy most of the day cleaning cuts, tending to bruises, rehydrating runners and checking heart rates.
Arlene Pieper holds the heart of the PPA and PPM, but for this Arkansas girl, Donna Duerr is the hero of the weekend. Donna has climbed the highest peak in all 50 states, has captured three of the seven summits, and returned to PPM after a nine-year hiatus to give it another go. It was an honor to walk a lot of steps with her before and after the race.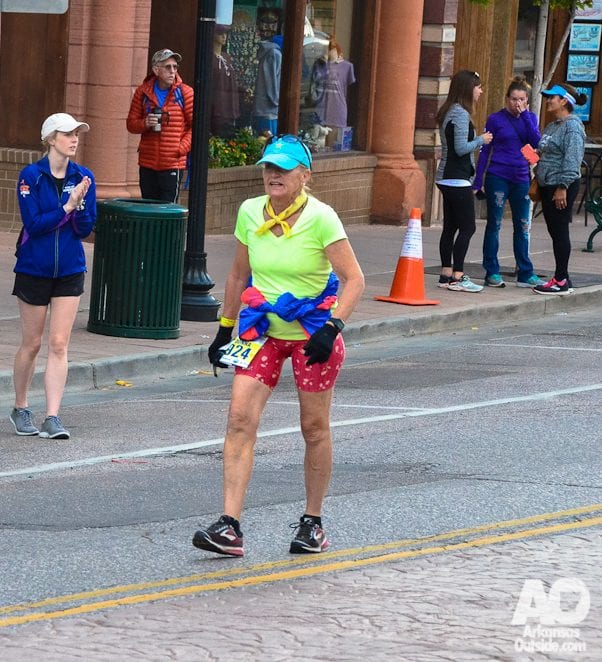 Congratulations to all the Arkansas Pikes Peak Marathon Finishers. It was a hot day on the mountain and you did her proud.
Chris Wear 6:19:59, Curtis Ralston 6:53:36, Aaron Dickens 7:32:41, Bill Coffelt 7:55:57, Lionel Burnett 8:28:40, Tina Mitchell 8:39:26, Dana Duboise 8:50:22, Vance Woodward 9:21:23, Michael McMillan (doubler) 9:25:38, Steven Booth 9:34:31, Jonathon Wear 9:36:01, Steve Harrelson 9:52:26 (The finish clock is gun time.With runners starting in waves, the clock might not match runner's chip time)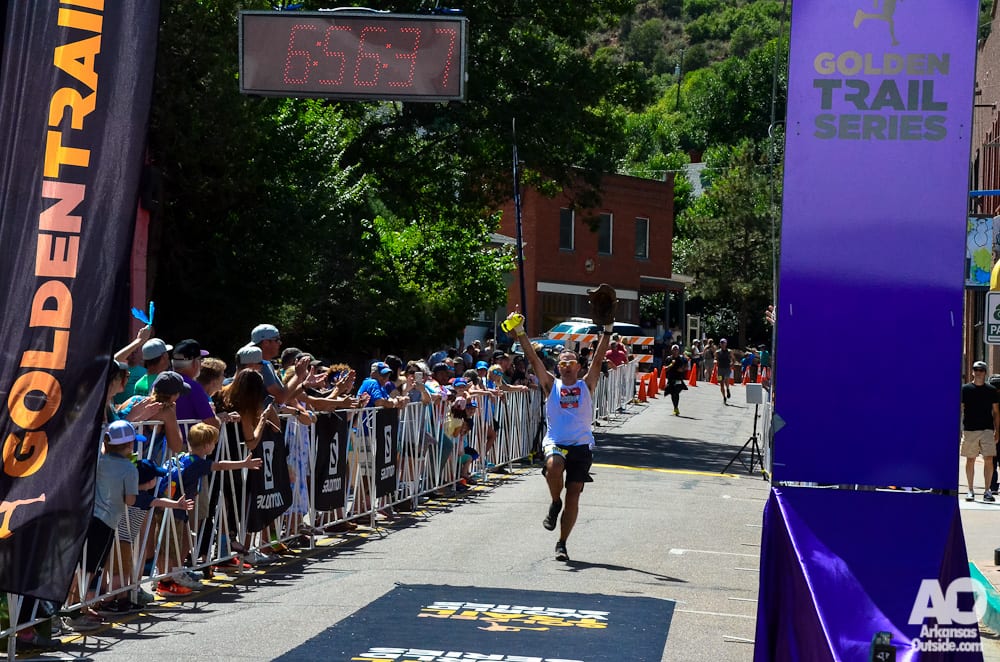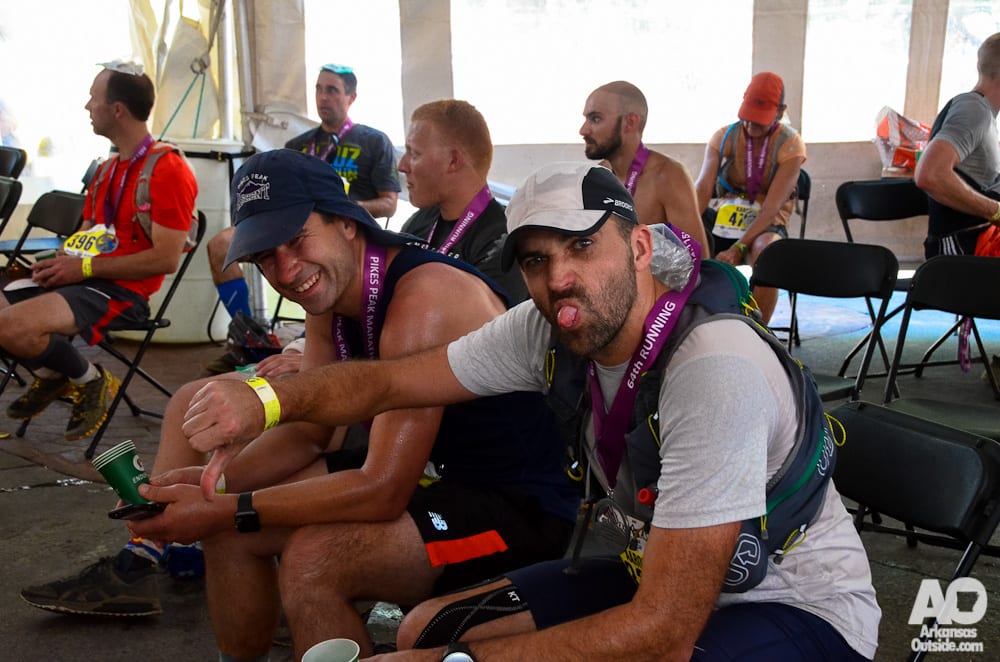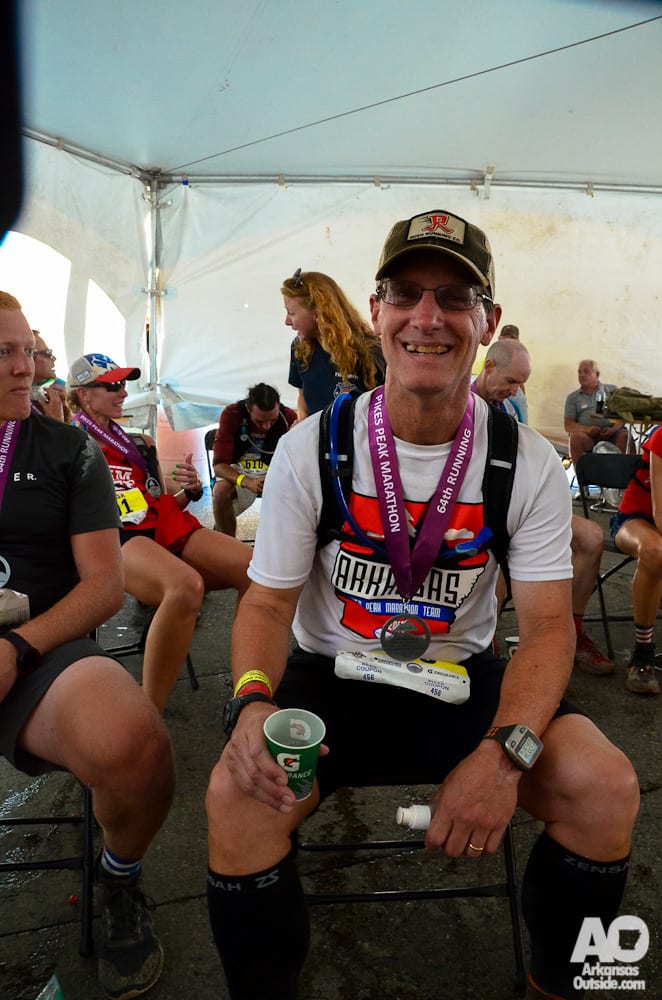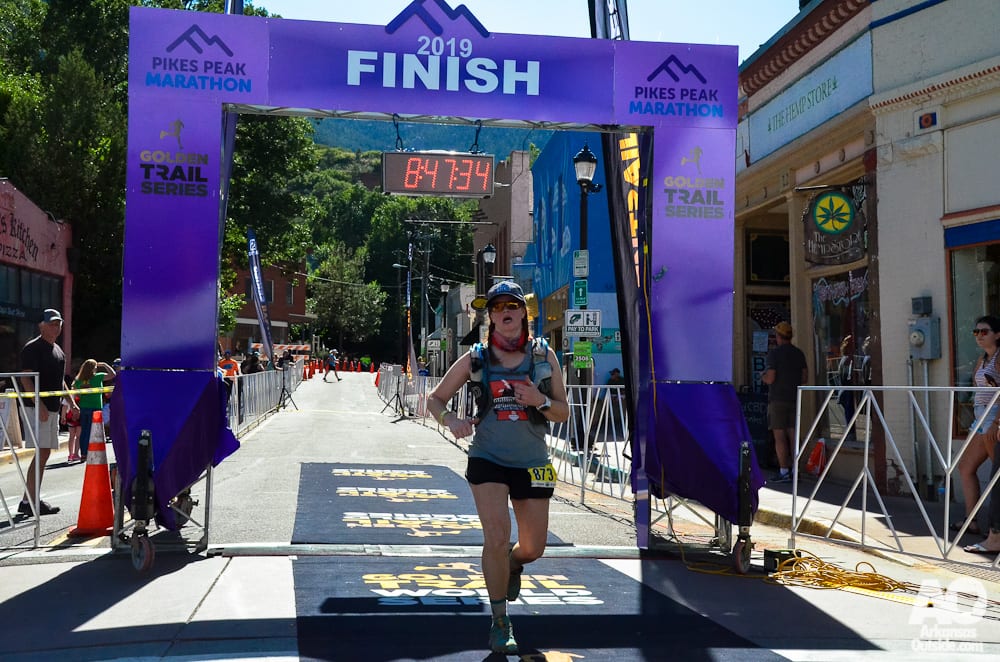 Congratulations to all runners- elite, amateur, weekend warriors, and old-timers. It was a brutal day on the mountain with unusually hot weather and full sun the entire day.