Rattlesnake Ridge Natural Area near Little Rock not only has a cool name, but it also has a vital purpose. Natural areas are important because they protect special plant and animal habitats.
"The natural areas in the state are unique, but Rattlesnake Ridge stands out because it is such a prominent feature on the landscape," said Mitchell Allen of The Nature Conservancy's Arkansas Field Office. "Like Pinnacle Mountain next door, its gnarly, rocky faces can be seen from many places in Little Rock and it makes for a beautiful skyline."
Allen said the 360-degree views from the ridge offer an epic vista where you can look out over Pinnacle and downtown Little Rock to the east, Chenal and Bear Den Mountain to the south, Lake Maumelle to the north, and the Winona/Flatside Wilderness to the west.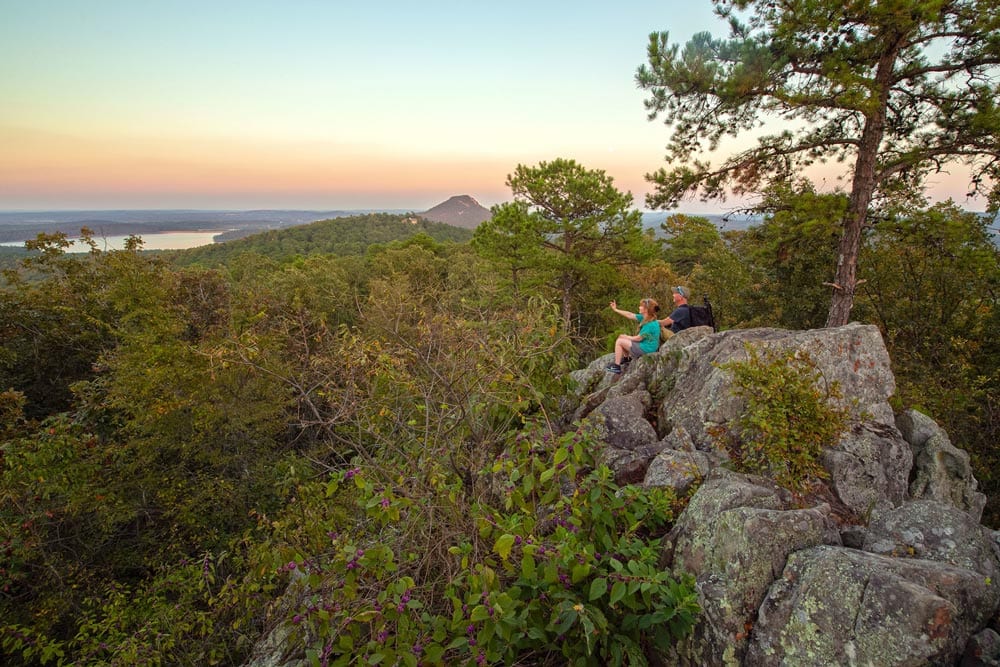 "Aside from the ridge, the whole natural area has a rugged feel, with lots of bluff lines and rocky outcrops," he said. "Much like the rest of the Ouachita ridges farther west, the south-facing slopes of Rattlesnake Ridge have some species of plants and animals that are more at home in arid deserts than Arkansas's rainy climate, including some rare species. All of these things make for a really cool place to explore. Plus it's close to town."
Rattlesnake Ridge, which is the state's 73rd natural area, is also home to multi-use trails to hike and bike and also rock climbing areas. Also of note is that this marks the first natural area to have mountain biking options available on it.
"The Nature Conservancy has allowed public use on many of our places, but we never have really had an official recreational use plan before," Allen said. "A lot of our preserves are farther out and not so easy to find. Because Rattlesnake Ridge is so close to town, we thought it was a fantastic opportunity for more people to interact with the places we own and the conservation work we do. Our partners on this project, the Arkansas Natural Heritage Commission and surrounding neighbors, shared this same vision for the natural area, so we were able to move forward with a multi-use trail system. Our goal was to really try and keep a wild feel to the place while creating an opportunity for people to interact with nature without overcrowding."
For this reason, Allen said the natural area has a pretty small parking area that can fit around 10-12 cars and no overflow parking is available. They also designed the trail system to be low density as the goal wasn't mileage, but rather a well-designed trail that highlighted the interesting aspects of Rattlesnake Ridge.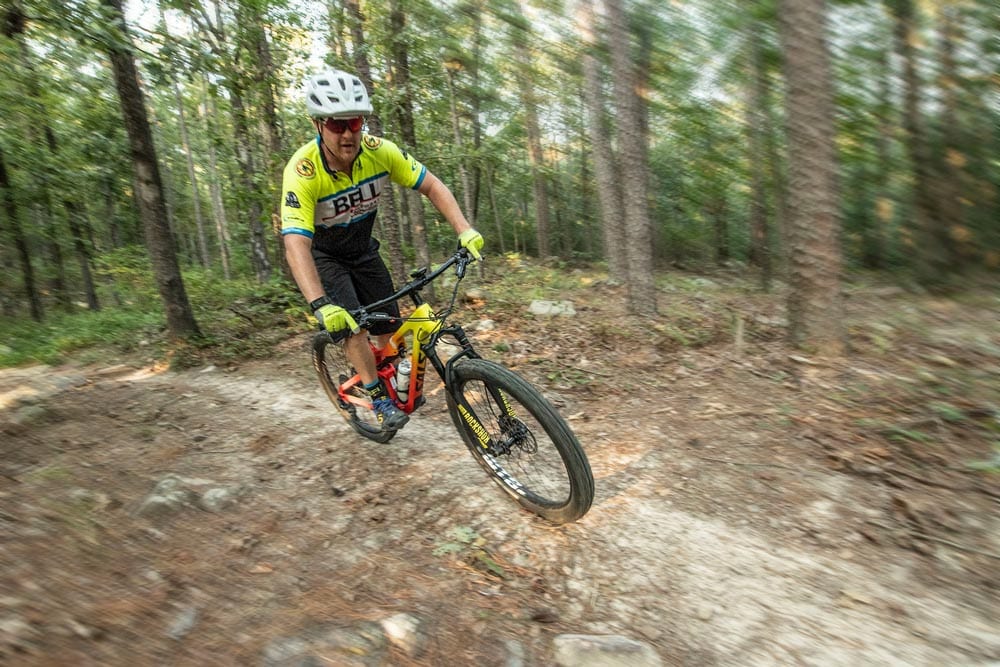 The multi-use trail system is currently home to around 5 miles now, but that could expand in the future. "There are a few sections that are hiking only, Upper Cliffbrake and Timber, that access the upper and lower climbing areas," said Allen. "You can hike, bike or run most of the trails, but the majority of hikers will probably use Cliffbrake to get to the awesome views up top. The upper climbing area has been used since the '80s and has 14 or so established routes. The lower climbing area is still very new and only has top rope areas for now. The ridge proper doesn't have any marked trails on it, but adventurous folks often traverse the entire thing. There is also a really cool house on the property that will be available to rent for special events and meetings."
Rattlesnake Ridge Natural Area is located right across the road from the west entrance to Pinnacle Mountain State Park. The road is called Barrett Road and once you get on it, travel 1.2 miles until you reach the gate to the natural area to start your adventure. For more information on the Arkansas Natural Heritage Commission's System of Natural Areas, check out naturalheritage.com. For more information on the Nature Conservancy in Arkansas, check out nature.org/Arkansas.