Remember how it feels to be excluded, or feel less than adequate because you haven't quite mastered a skill?  Perfection, accomplishment, praise, recognition, attention drives you to keep trying, practicing, learning, reaching, for some sense of mastery. At Byrd's Adventure Center, Recreation is a Family Affair.
Current research indicates many positive health outcomes resulting from participation in recreational programs. Among these health outcomes are improvements in physical health status, psychosocial status, cognitive status, and an improved ability to deal with life, recreation, and community activities. (Physical therapy and recreational therapy often work hand-in-hand. Recreational therapy can be a respite from sometimes strenuous physical therapy activities.)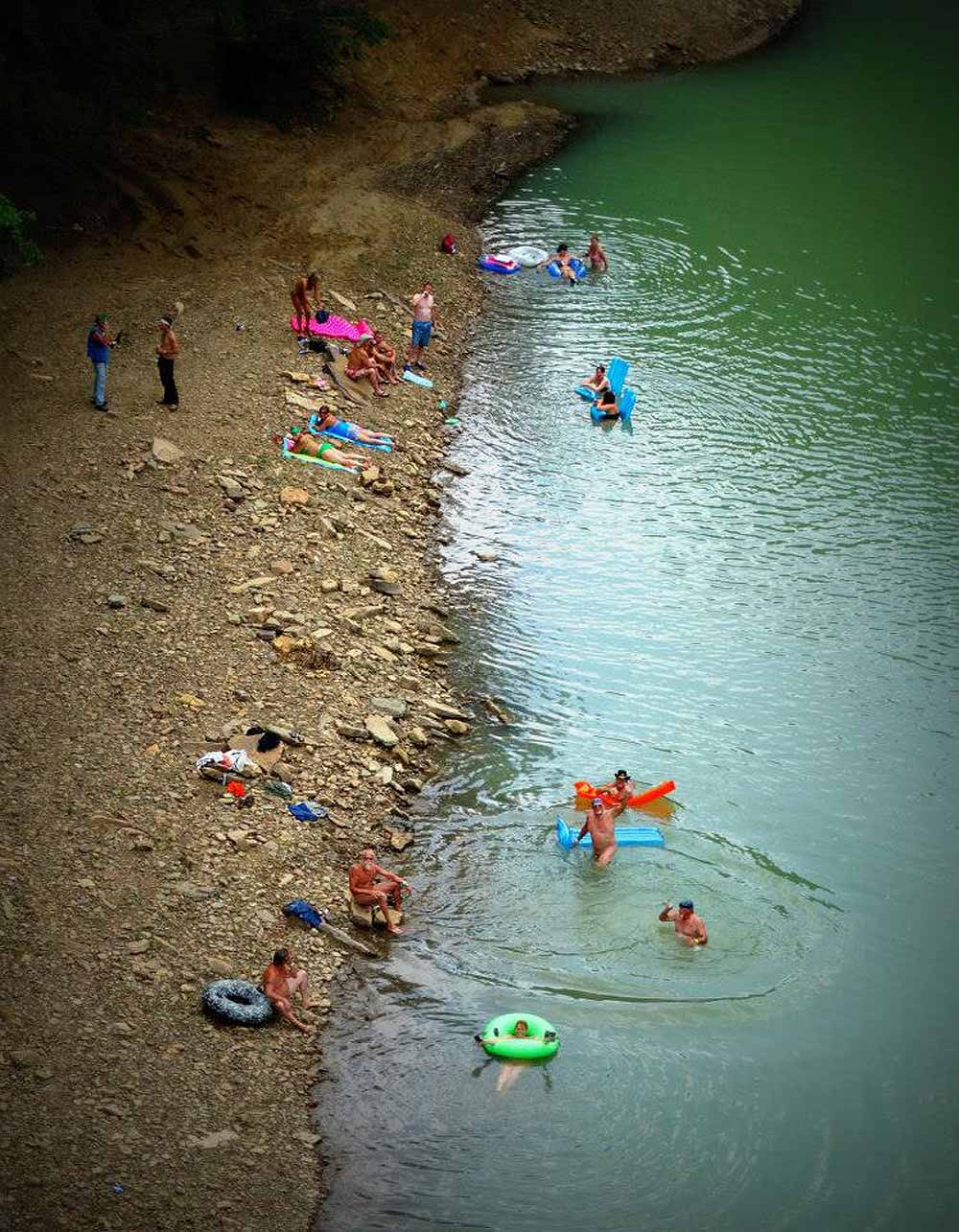 "I was not into team sports…when I discovered nature and climbing I found the opportunity to recreate who I was as an individual. Outdoor recreation programs are helping people build, confidence and physical skills. Individuals are participating in activities they previously thought were impossible. It gives individuals an opportunity to use their abilities and see tangible results from their efforts." – Zen Boulden
"Living in Arkansas provokes a natural sense of curiosity and longing for adventure and the opportunity to explore. I wanted to share these life experiences with those around me." – Pamela Byrd Boulden
As newlyweds, Zen and Pam decided to pursue a lifestyle that would cater to others and their pursuit of the outdoor adventures offered in Arkansas. Pam's parents, Kenneth and Barbara Byrd, originally established a canoe outfitter business on the Mulberry River.  A transition naturally took place toward expanding the opportunities for clients when Zen and Pam returned from their NOLS and Outward Bound training. They realized the value of these experiences and chose to share these opportunities at Byrd's Adventure Center.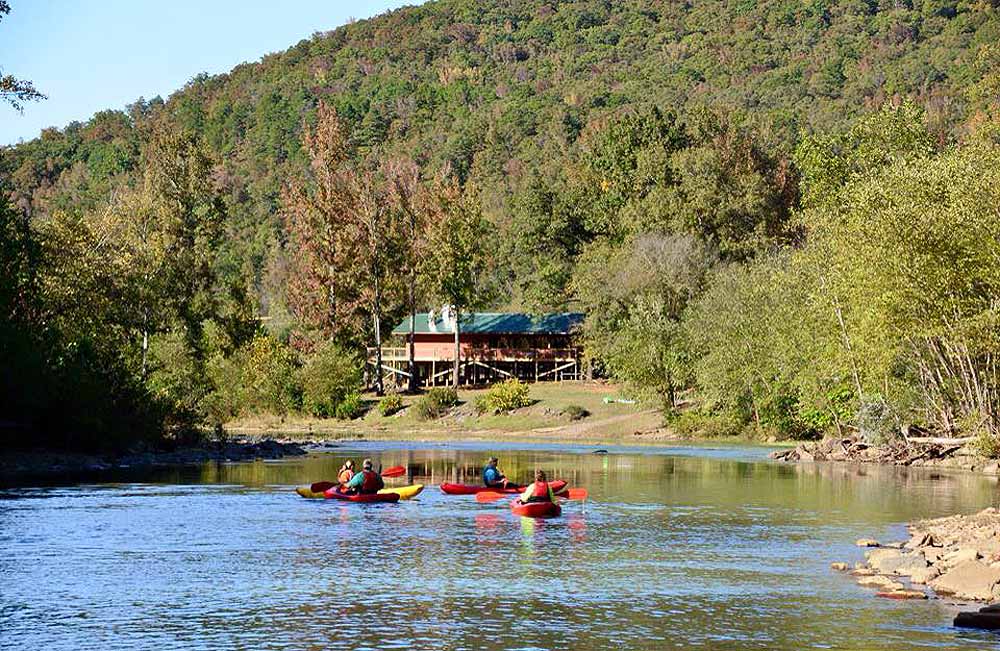 For those who haven't had the opportunities to explore our natural state, Byrd's is a family-friendly environment with a friendly and well-trained staff to help you with each step of your adventure.  For the more seasoned explorer,  Byrd's serves as a meeting ground before each adventure. It's a place to come and share the wisdom hidden in those experiences with the younger generations, providing the opportunity to pass on heritage, legacy, and even survival skills.  Each weekend Byrd's is host to a new event and a new family of outdoor enthusiasts.  Visit the online event calendar to see what event is next!

Last September, the doors opened on The Byrd's Mulberry Riverfront Restaurant. The restaurant is strategically located at the canoe launch so you can watch the boating traffic throughout the season.  Normally, vacationers would need to spend extra time packing meals, but with the restaurant in place, it makes it much easier for the family to just jump in the car and go!
"From the very beginning, I've witnessed Pam and her mother cater to the appetites of explorers, campers, friends, and family. All were invited to enjoy the hospitality of a warm home-cooked meal.  We were very blessed this year to be able to finally build a restaurant." – Zen Boulden
"I love to cook! A restaurant is a place where I can reconnect with my friends.  The people that come here, have been coming here for generations.  It's nice to have a place to sit down and catch up over a warm home-cooked meal."
Try the country-style breakfast before your adventure…perhaps the "Bush Pilot Special" or "River Rat Combo".  Balance your day with some exercise and recreation and stop back by for a burger, steak, catfish, or trout when you're done. It's the perfect destination restaurant providing a variety of menu options and family entertainment. At Byrd's Adventure Center, Recreation is a Family Affair.
(Editor's Note: I first met Zen and Pam Boulden in the '90s. Zen was teaching a beginner class on rock climbing at Sam's Throne and I was in need of his expertise before competing in my first adventure race, the Ozark Challenge, which took place at Byrd's Adventure Center. I've since run into Zen and Pam at various other races and tourism events. I look forward to meeting up again soon. – Joe)