Do you know which government agency manages the largest number of campsites in Arkansas? It's not the Arkansas State Parks or even the US Forest Service, it's the U.S. Army Corps of Engineers. Some estimates put them in control of almost 70% of the campsites in the state. But this is not the major focus of the USACE. The U.S. Army Corps of Engineers (USACE) manages a variety of projects in Arkansas, including:
Flood control: The USACE operates a system of dams and levees to protect Arkansas communities from flooding.
Navigation: The USACE maintains a system of locks and dams to improve navigation on the Arkansas River and other waterways.
Water supply: The USACE provides water to communities and industries in Arkansas through a system of reservoirs and treatment plants.
Environmental protection: The USACE works to protect the environment in Arkansas by restoring wetlands, improving water quality, and managing fish and wildlife populations.
Recreation: The USACE operates a number of recreation areas in Arkansas, including lakes, rivers, and campgrounds.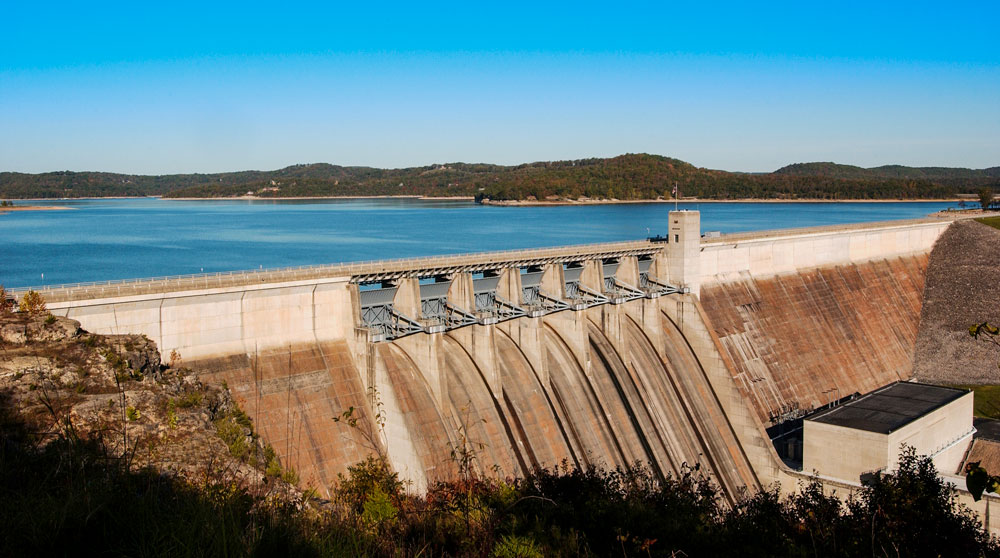 The USACE is a valuable asset to Arkansas. Its projects help to protect communities, improve the economy, and conserve the environment.
According to the USACE website, "The U.S. Army Corps of Engineers is one of the nation's leading federal providers of outdoor recreation with more than 400 lake and river projects in 43 states. Visitors of all ages can enjoy traditional activities like hiking, boating, fishing, camping and hunting, and for those slightly more adventurous there is snorkeling, windsurfing, whitewater rafting, mountain biking and geo-caching. Regardless of your favorite outdoor activity one thing is certain, recreation enriches people's lives. A visit to an Army Corps of Engineers' recreation area can strengthen family ties and friendships; create unforgettable memories and connect people to nature that will last a lifetime."
Since revenue from these current facilities currently goes into the larger pot of revenue, visitors to individual campgrounds can easily be looked upon as just a cost at the local management level instead of a source of revenue.
The Lake Access Keeping Economies Strong (LAKES) Act is a bipartisan bill that addresses this allowing individual facilities to keep 80% of the revenue to reinvest directly into the facility. It is expected that this will improve these campgrounds and beaches. The Act also allows the USACE to contract with private concessionaires to manage these areas.
Arkansas Senator John Boozman supplied the information below on his blog:
---
As parts of Arkansas reach record-high May temperatures, there is excitement about the summer and the opportunities we have to connect with the unique environment in our state. We are blessed to have amazing treasures in our backyard that provide endless enjoyment for outdoor enthusiasts. We must work to ensure our recreation sites continue to be a source of pride for generations to come.
In recent years, Congress has made investments to protect and improve public access to federal recreation areas including through passage of The Great American Outdoors Act, which represented a serious commitment to conserving and preserving public lands. We must continue that commitment at U.S. Army Corps of Engineers (USACE)-managed areas.
The USACE is one of the nation's largest federal outdoor recreation providers overseeing more than 400 lake and river projects in 43 states. In Arkansas, these include popular destinations such as Bull Shoals, Beaver, Ouachita, Greers Ferry and Norfork Lakes.
With 90 percent of USACE-managed locations situated within 50 miles of a major metropolitan area, they attract untold visitors, and like other federal land management areas, encompass well-used facilities in need of repairs.
Much of the USACE recreation infrastructure was constructed decades ago and since then interest to explore these locations has increased. The USACE indicates visits to its public lands and waters grew by more than 12 million in 2021 from the previous year, but maintenance and upkeep of facilities has not matched this growth.
We've crafted a new way to deliver improvements to these locations with the introduction of the Lake Access Keeping Economies Strong (LAKES) Act. This bipartisan legislation opens the door for public-private investments and gives local districts more flexibility to reinvest the resources they collect.
Unlike the U.S. Forest Service, Bureau of Land Management and National Parks Service, existing law prevents local USACE managers from keeping recreation fee revenues from its users onsite. The LAKES Act would allow the money collected at these locations to be reinvested into the very places they are generated.
Outdoor recreation is an economic driver for Arkansas communities. The industry accounts for more than 39,000 jobs and contributes $3.5 billion to our state's GDP. Allowing local USACE leaders to manage how funds are reinvested in their sites will better support the communities near these popular destinations.
As a member of the Senate Environment and Public Works Committee, I work closely with USACE officials to support our nation's water infrastructure, drinking water and recreation needs. In a recent hearing, the agency's leadership expressed appreciation for the effort to deliver additional support to its facilities so visitors are sure to get the most out of their experience.
While we look forward to spending more time outdoors over the next few months, my colleagues and I are working to secure a new method to support the needs of some of the most fun summer spots so we can maintain and improve beloved facilities in The Natural State and continue attracting visitors for years to come.