Jerry – "How you doin' up there?"
Me – "Hurtin'"
Jerry – "Well you're ridin' good."
This was the discussion about 5 minutes before Jerry passed me on the initial climb at Iron Mountain. Just a few minutes earlier we had fought hard to get past Tim Caffrey, a racer I had first met during my disaster at Slaughter Pen, and the work had taken something out of me. Jerry Brown has been my nemesis for this entire series, well, almost. He missed the first race which allowed me my one podium of the Arkansas Mountain Bike Championship Series. Jerry's a good guy and a solid racer but he's always that one guy that when the race is over I think, if I'd pushed just a bit harder I could have caught him. Again, it was not to be.
This was our second trip to the Iron Mountain trails during the series this year. These trails are some of the sweetest trails in a state full of sweet trails. Not too technical with a lot of great flow. Most of the turns are bermed and there are some nice little bumps to catch air off of. The rock gardens will teach you to pick a line but a little power will get you through anything you missed.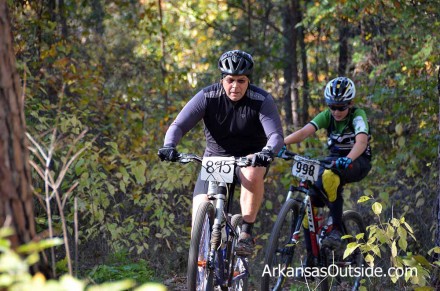 The course was set up in the opposite direction of the race earlier this year and the start was at the Iron Mountain Marina utilizing three-quarters of a mile of pavement and an old dirt road to to space out the racers before they hit the singletrack. I liked it.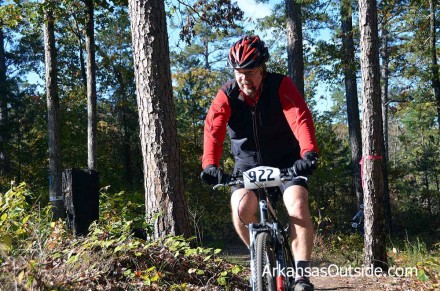 The climb that Jerry got me on is a little over 3 miles of gradual up with a lot of flowy rests but I was pushing my heart rate up a bit and it was wearing on me. At the top we cross Skyline Drive and do a short loop on the southside of the trail system. A little rocky area and then another flowy uphill section back to the road. I started feeling better. I had a rider in my sights, he wasn't in my age group but I wanted to catch him anyway.
Riding from the road crossing on the steepest downhill of the course, winding through the trees I realized I was taking the turns fast, technically much better than my ride at Springhill. I was laying off the brake and letting the bike take me down the hill. I had pre-ridden it the week before and I felt confident that I could lay it out for the last few miles. I passed the guy in front of me and also some of the junior riders that started ahead of us. Then back on some dirt/paved road to the finish, I stood and pushed up the final dirt hill to my goal and was done. I finished the 10 mile course in just under an hour, I'd take it. I'll have to work on not blowing up in the early stages but I'm happy that Jerry was right, I was ridin' good…just a bit slow.
Category 1 and 2
The faster multi-lap folks started at 10:30, an hour and a half after my start. I'm thinking of moving up to cat 2 just so I can sleep longer.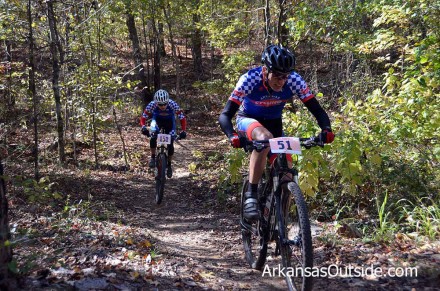 I always enjoy watching them wind through the woods particularly category 1/pros. These folks are fast and make the turns look effortless. Of course it's not. they usually wind up in pain trains, pushing each other harder and harder, looking for weaknesses to exploit.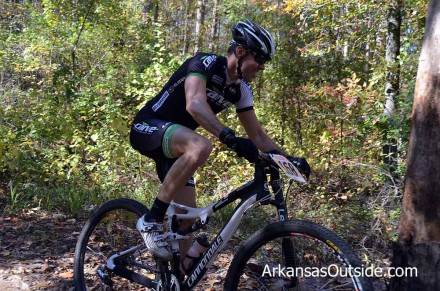 We found a good spot in the woods where we would watch them negotiate some sharp turns in a fast section of the course about a mile from the finish. Everyone seemed to enjoy the trails and we saw a lot of smiles.
The Kids
We always have a good time watching the kids race. This is such a great sport for them to get involved in. Remember, in mountain bike racing, no one sits on the bench.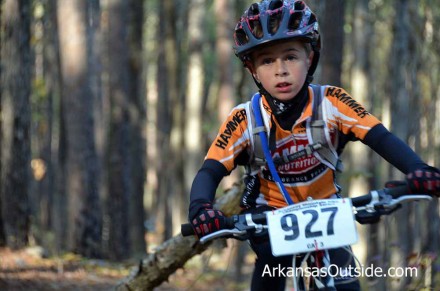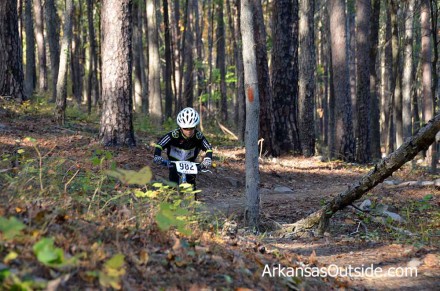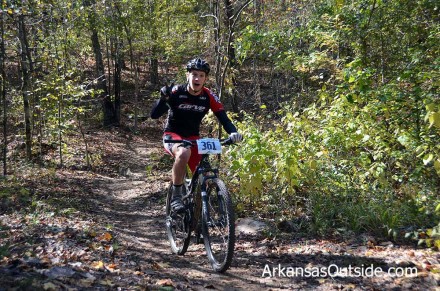 Next up in the series, Attila the Hun. A lot more photos to share, comment on, download and tag on our Facebook Page. A link to results will be posted as soon as they are released.