"Capital A double L Women on Bikes," says Sunset Summit Keynote speaker Brooke Goudy. She is the co-leader of Black Girls Do Bike Denver, a high school MTB coach, a nurse, and a member of the Impact Committee for VIDA . She was one of several national leaders working to teach on-the-bike skills to women and striving to create environments on and off the bike where women can thrive. Part of VIDA's mission statement includes its goal to "educate, train, and activate coaches, ambassadors, and individuals to invest in interrupting racism, bigotry and prejudice whenever encountered." The opening night panel discussion for the summit included Anita Naidu, professional mountain biker, global humanitarian, environmental engineer, anti-racism educator, and aspiring astronaut. She's the first female pro downhill mountain biker of East Asian descent and a world-renowned coach. Standing near the crowd of women gearing up to get on the trails and ride, Arkansas Outside's Joe Jacobs said, "I travel to a lot of bike events and I've never seen anything like this." Anita responded, "I travel a lot for bike events, and I've never seen anything like this." That sets the tone for everything to follow: the Women of Oz have something very special brewing and the Sunset Summit is proof.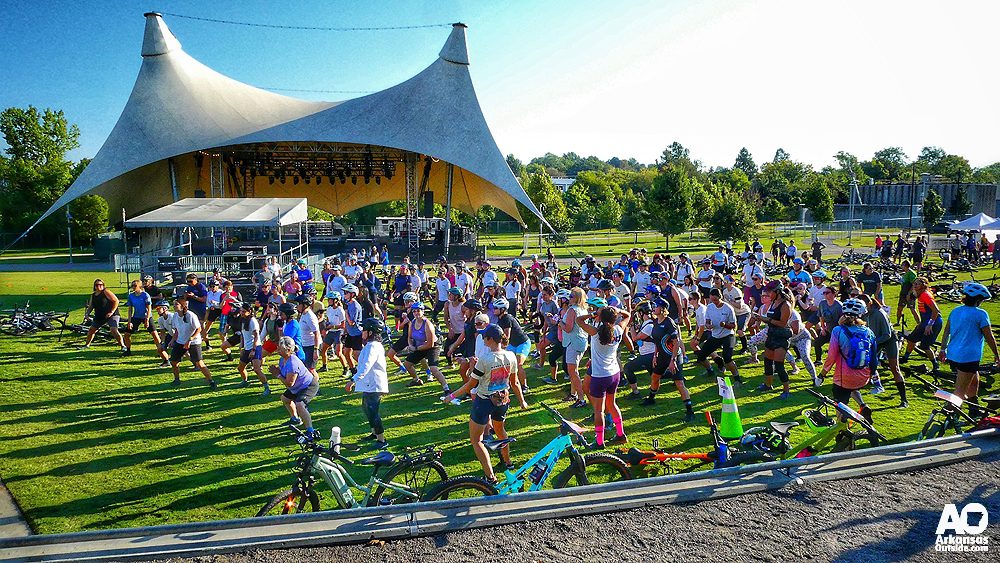 "I travel a lot for bike events, and I've never seen anything like this." Anita Naidu, professional mountain biker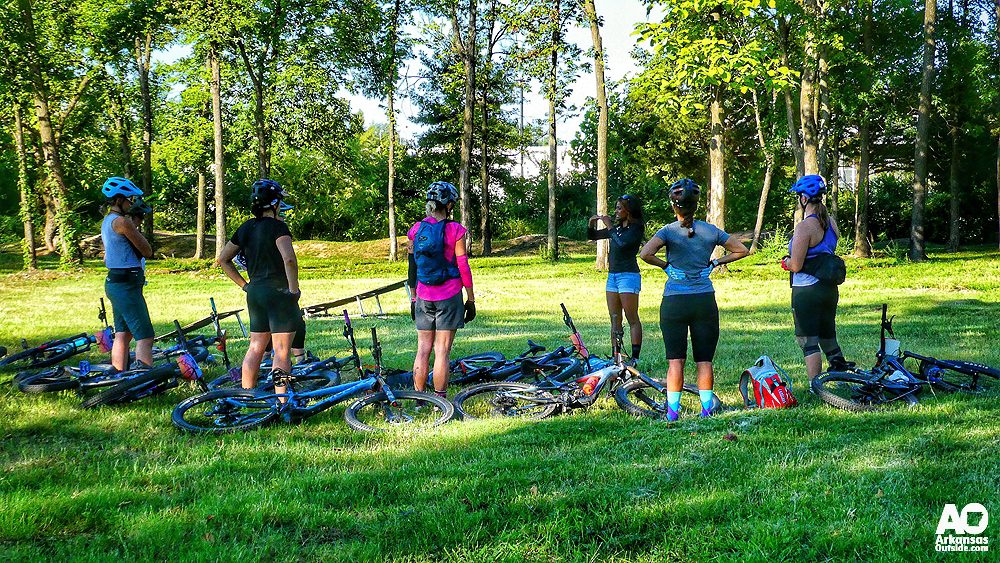 Basking in the morning sunlight on the Momentary Green, I am surrounded by women and bikes. According to organizers, there were more than 300 women riding who came from 27 states to participate in the inaugural Women of Oz Sunset Summit. In my group of 5 riders, we had two from Arkansas, one from New York, and two from Iowa. The 32 professional coaches were also from all over the country.  The intake questionnaire gave organizers information to sort riders into groups based on skill level and desired skills to learn. The coaching schedule offered attendees the opportunity to ride two sessions with different coaches. Having such small groups allowed coaches to give individual attention to each rider.
Women teaching other women to ride, even if you're riding with complete strangers you just met that morning, is a supportive confidence-building experience. In some cases, these quick connections lead to lasting friendships and new riding partners. I formed a new trail-loving triumvirate with another Lisa and our new friend Leah, whom we referred to as "cult jam". Only those of a certain age will understand. Building communities tops the list of goals for many of the speakers, coaches, and organizers of the Women of Oz Sunset Summit. The community of riders the Women of Oz has coalesced in NWA is now spreading across the country, their passion and energy instilled in those who came for the first Sunset Summit; the first of many, I hope.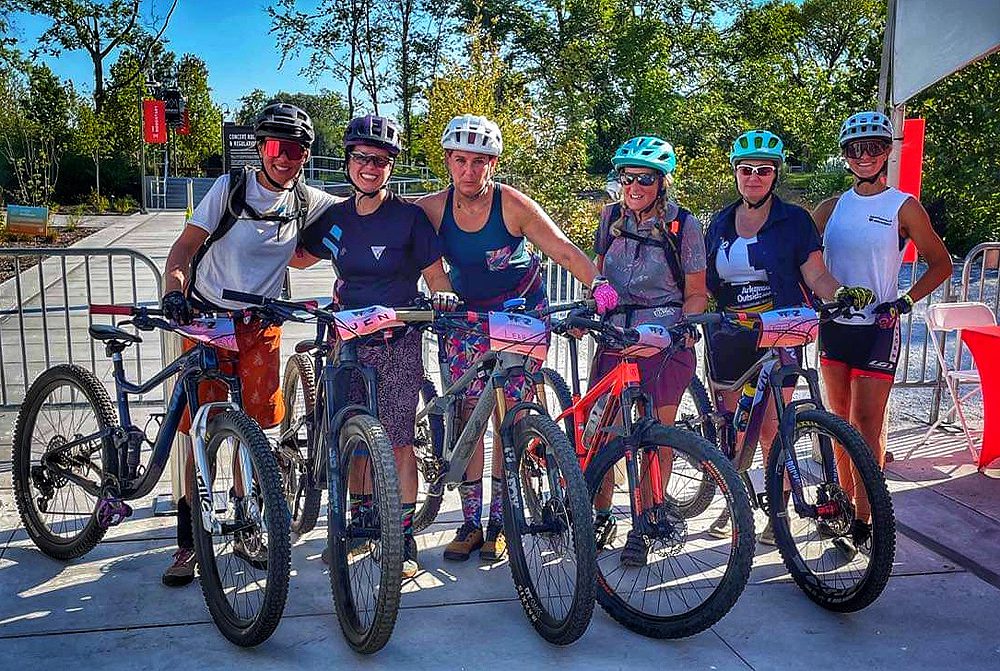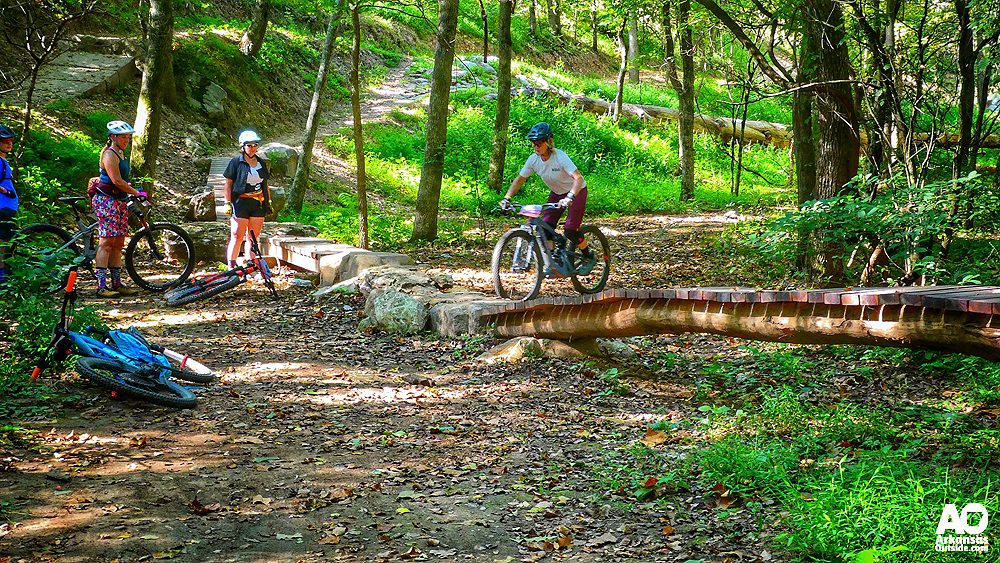 In addition to all the mountain bike skills learned, the food was great, the beer flowed, and the laughter resonated. Through the sponsorship of The Momentary, attendees were treated to a champagne toast and hors d'oeuvres at sunset under their own VIP tent at the Japanese Breakfast concert.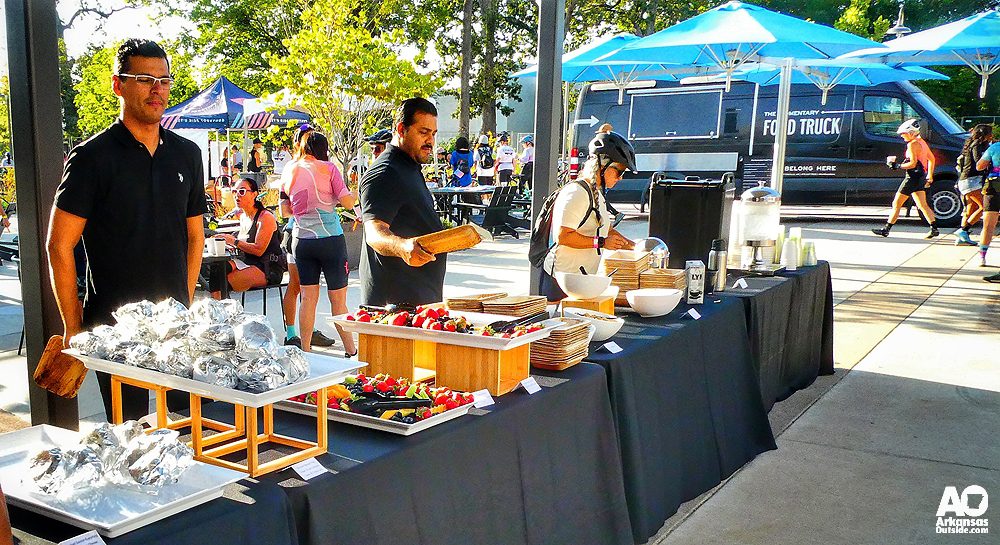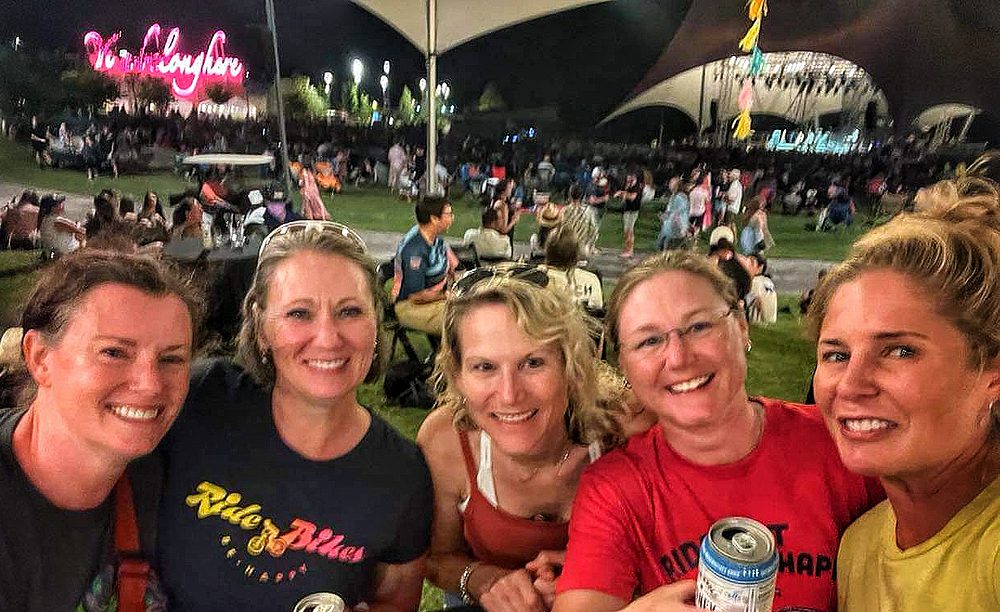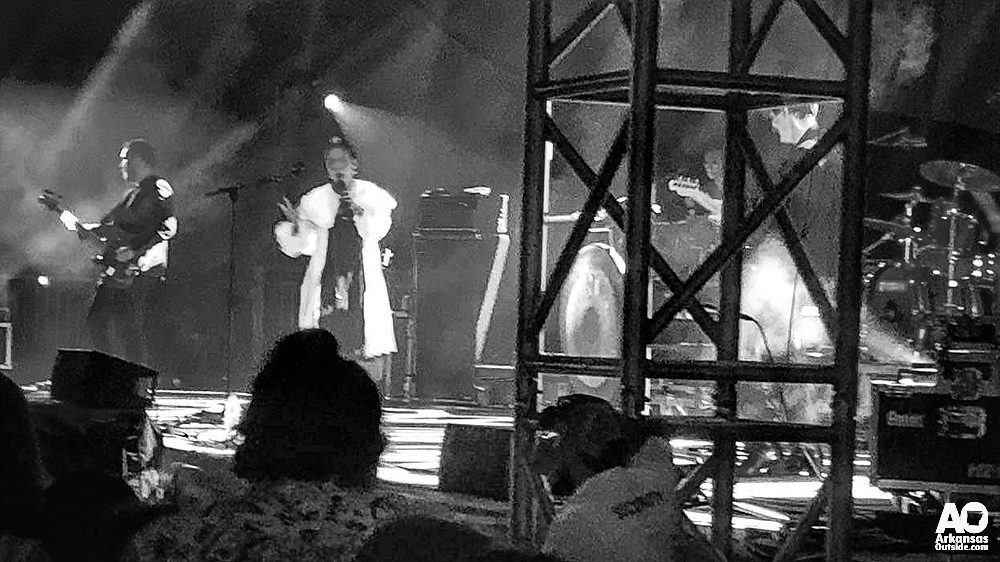 Thanks to the coaches and riders who traveled to discover the joys of Oz Trails and to the Women of Oz leadership.
This post is sponsored by 4MediaGroup