Time to get the party started, time for the Grand Prix Series. The first event of the series is the One Hour Track Run, held for the second year in a row at Danville High School. Danville is a small town situated in the Petit Jean River Valley just down the road from the states highest point, Mount Magazine. This race had little to do with mountains and valleys and a lot to do with circles…well…ovals.
This event was first included in the Grand Prix series in 1983, but became a yearly tradition since 2006. The race is currently hosted by the River Valley Runners group.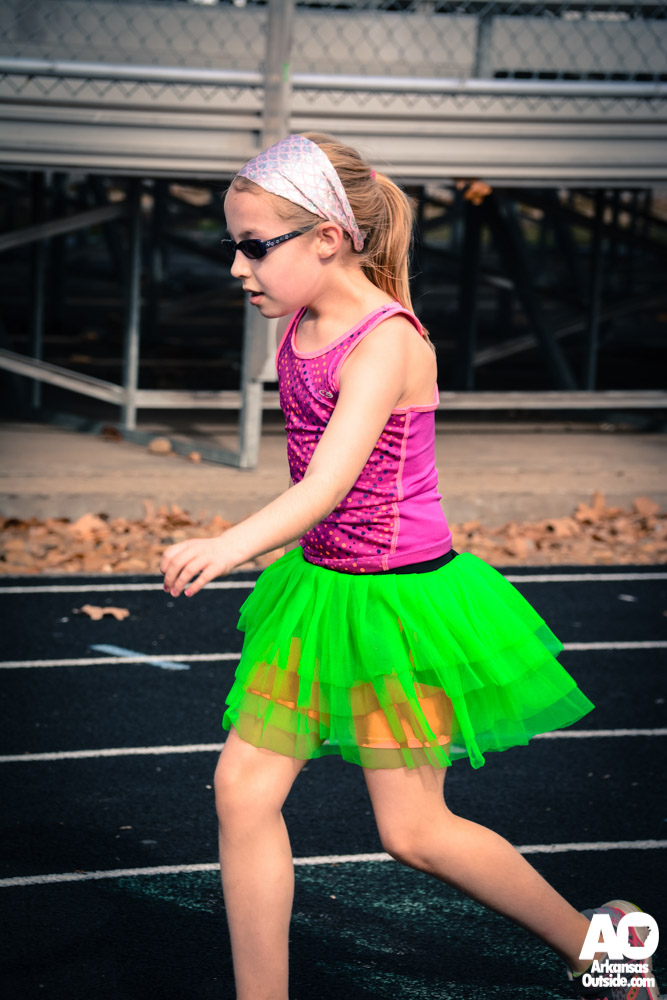 The One Hour Track Run is a wonderful way to start the running season, allowing runners to set a base for the rest of the year. Participants learn how far they can go in an hour, no hills, no rough surface, no excuses.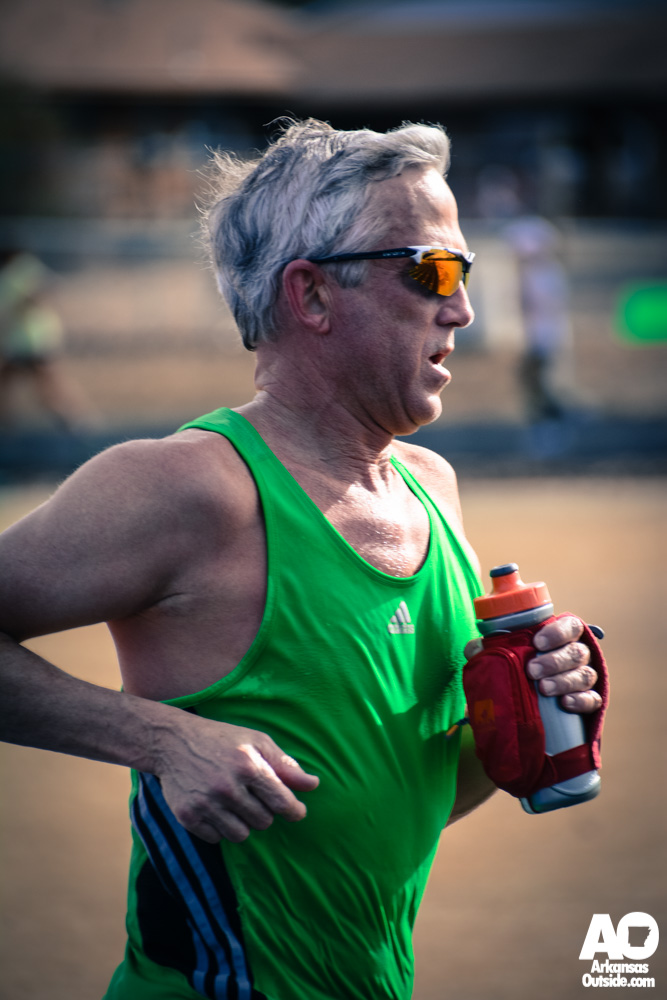 The race is run in two heats making it one of the few events of the year to allow participants to cheer on other participants. The second heat seems to attract the faster runners. It's odd that in a January race heat could be a factor but for those starting later in the day, the 70+ degree temperatures made for a unique winter run. I overheard it mentioned more than once that it's usually cold or raining or both at this race, not this year. Even with the warm weather, this year's race proved to be one of the faster competitions with several runners breaking 10 miles in the hour on the 400 meter track.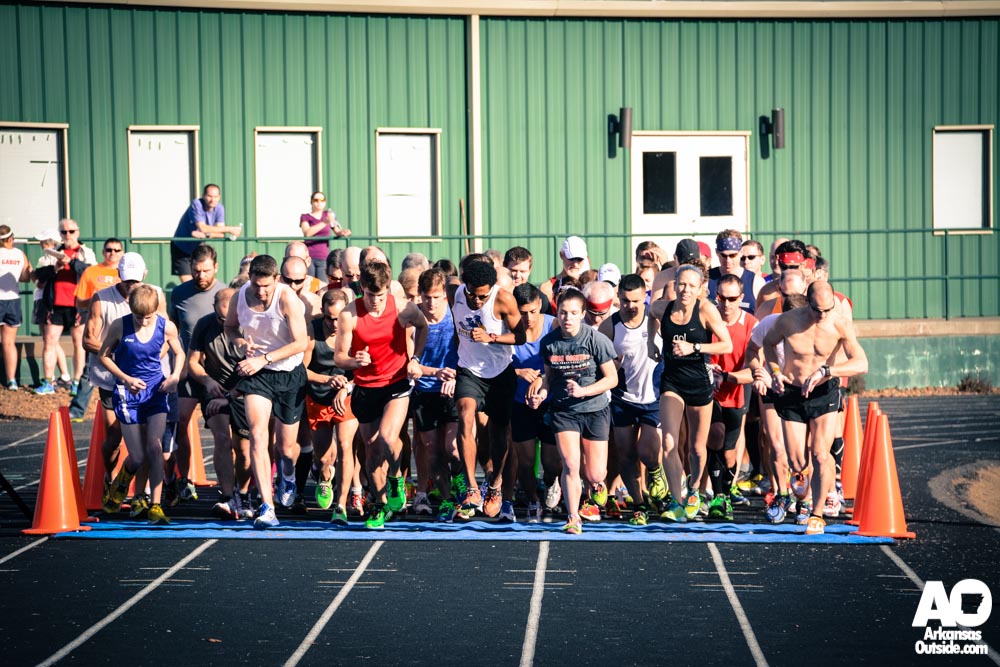 Ken McSpadden of Mac's Race Timing was on-hand to provide precise measurement for the over 200 participants. At the one hour mark, a horn went off and all runners stopped exactly where they were. Race director Tom Aspell then walked the track with a measuring wheel and with the help of an assistant, recorded the distance into the lap each racer completed.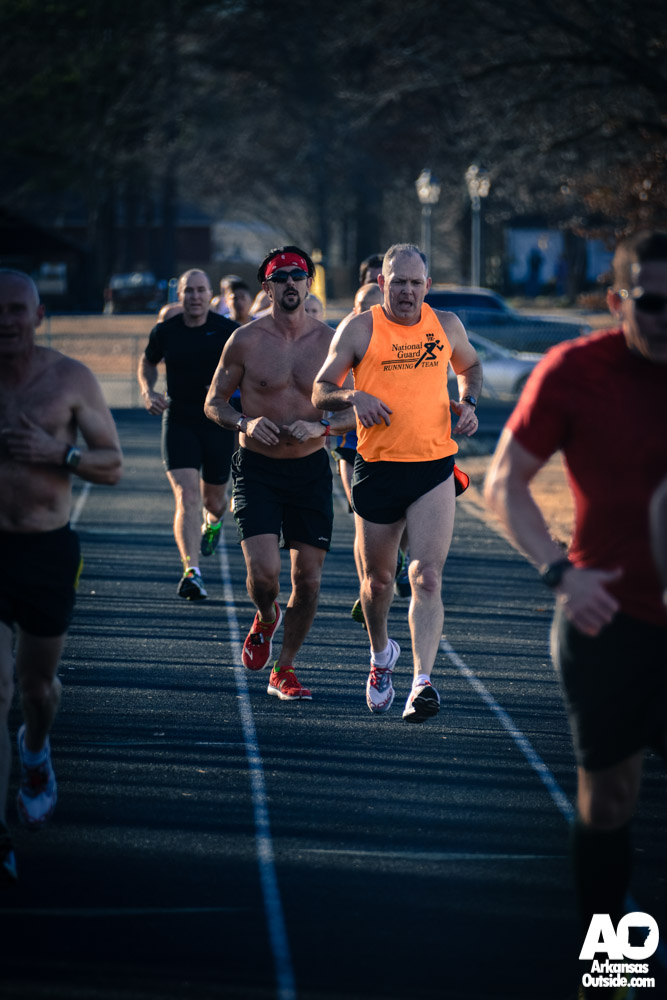 This is a great event and well worth the drive to Danville to participate. I personally prefer Highway 10 if you're coming from the Little Rock area, same drive time but a beautiful trip through the Ouachita Mountains. I recommend using the weekend to visit nearby attractions like Mount Magazine, Mount Nebo and Lake Dardanelle State Parks next year or maybe heading over to wine country or exploring the Russellville area.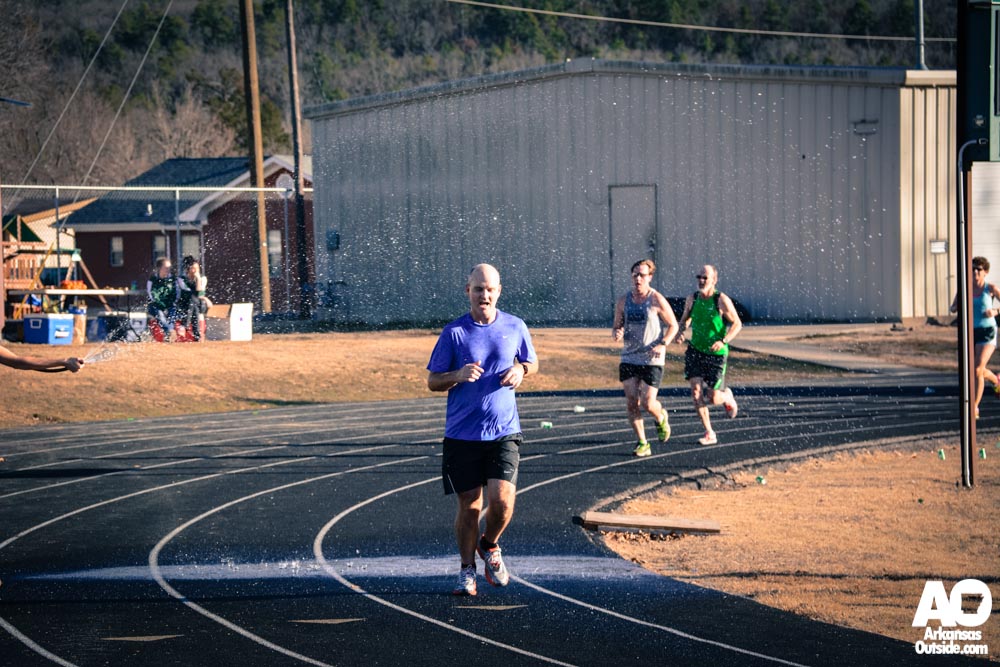 Full Results are available broken down by men and women on the Arkansas Chapter of the Road Runners Club of America, Grand Prix Series website. We will have hundreds of photos loaded on our Facebook Page later this afternoon.
The next race in the Grand Prix Series is the River Trail 15K in North Little Rock this Saturday.
A few hundred photos from the run are now available on our Facebook Page for you to tag, share, comment and download, enjoy.