We arrived in Northwest Arkansas for the latest race in the Arkansas Mountain Bike Championship Series early Friday evening, just as the heavens were about to open up. The weather forecasters promised a cold front was coming through and would bring beautiful, cooler weather on Saturday but first we'd have to endure a downpour.
Saturday morning we casually made our way from our hotel in Springdale to Slaughter Pen Hollow in Bentonville, the site of the Slaughter Pen Jam XC mountain bike race and a bunch of fun activities for the day. Large tents and a grill were already set up. It was a festive atmosphere. The promised weather showed up and we were greeted with a cool (by recent standards) cloud-free beautiful day.
Kids First
The first racers to start would be the kids. It's always fun to watch the kids,they are very intense, sometimes as intense as the older racers. They want to do well, perform for the crowd, and they have a whole lifetime of fun on bikes ahead of them. Some of the kids were satisfied with playing on the bike jumps and ramps that would be temporarily shut down for the later races, many of them using it as a warm up to race while others were just having fun. Either way  they seemed to be having a great time.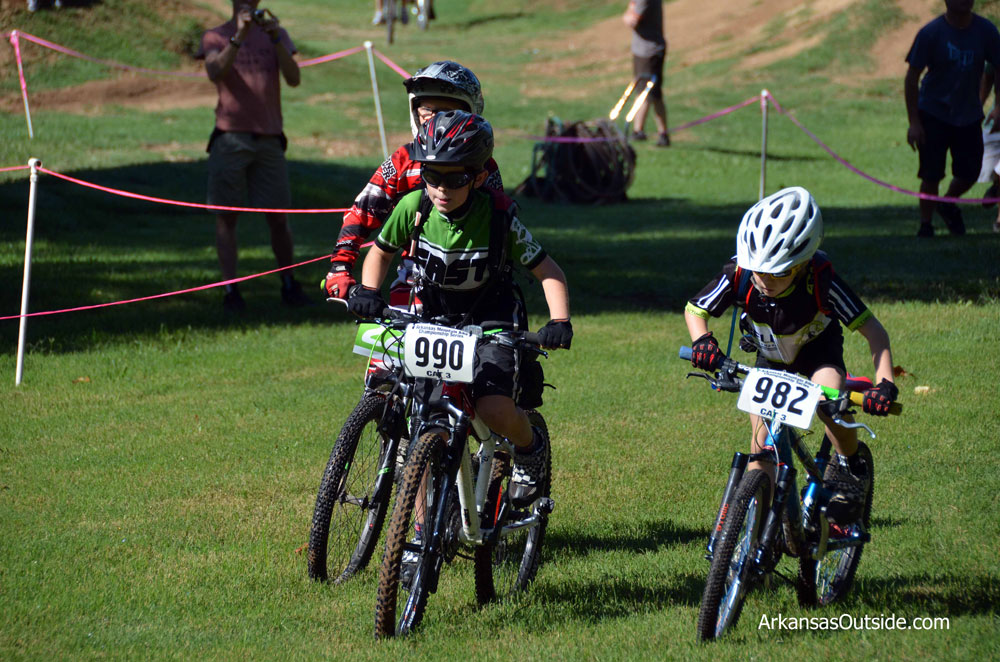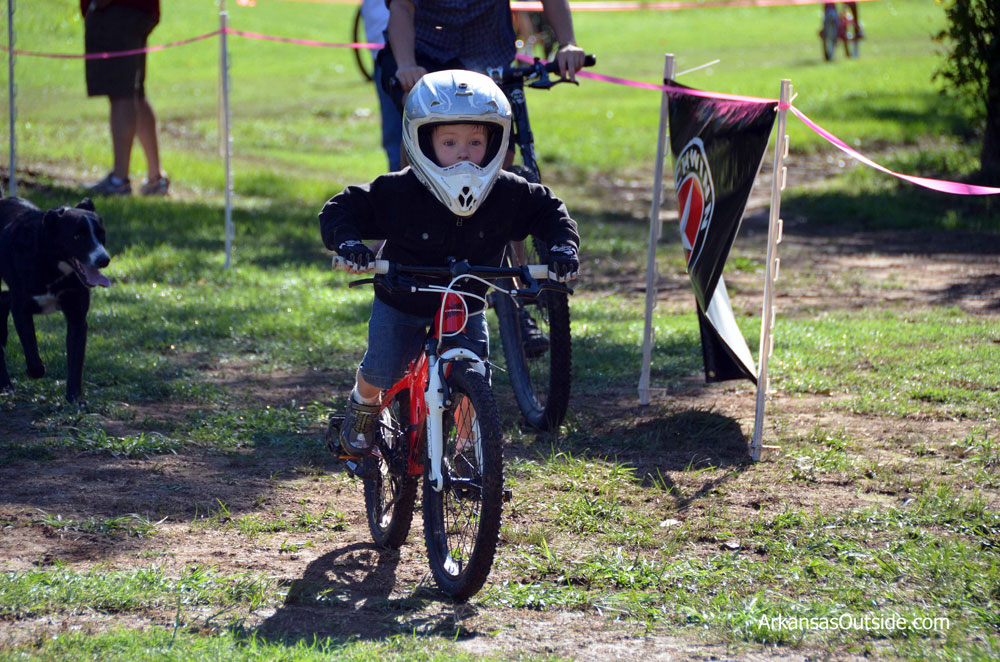 They also had a first timers race. A freebie that allowed folks to give it a try without being short he $30 it takes to race in the beginners category. What a great way to get more people to try mountain bike racing.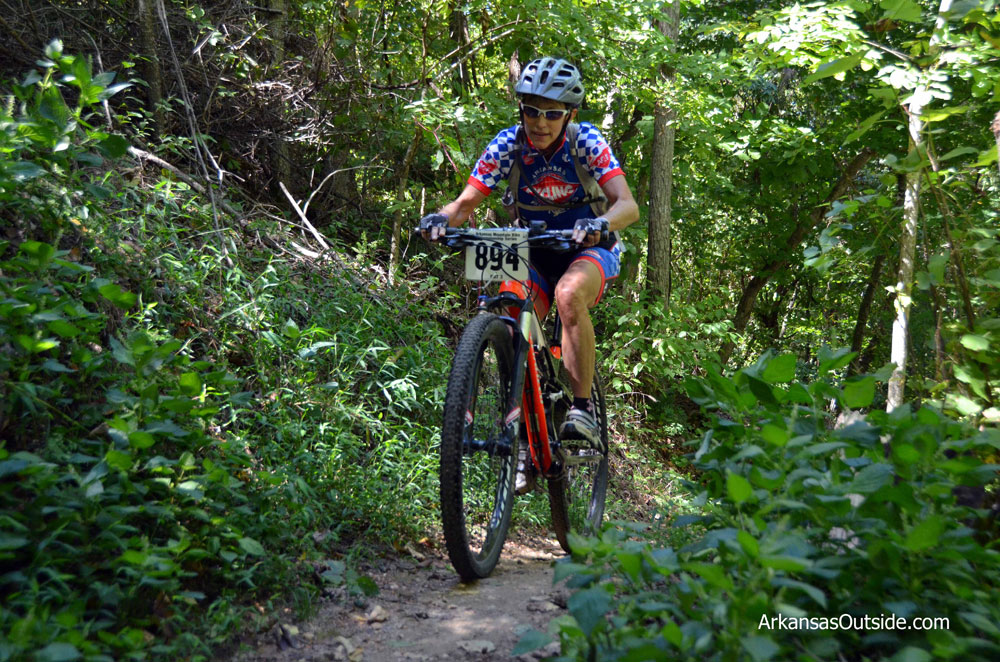 At noon the Cat 3 started with only a few hiccups at the starting line. Things got straightened out and a wonderful race ensued. (I have my own story on this which I'll post in the next day or so.) The course used most of the trail in the Slaughter Pen Phase 1 and 2 sections. Short tough climbs, long flowy lines, tight turns with a few rock challenges thrown in. Category 3 and Clydesdales did one full 9 mile lap. They were done when the Cat 1 and Pro racers started their 3 lap race at 1:30 and the Cat 2 and Single Speed folks started just behind them. Racers were on the trails most of the day.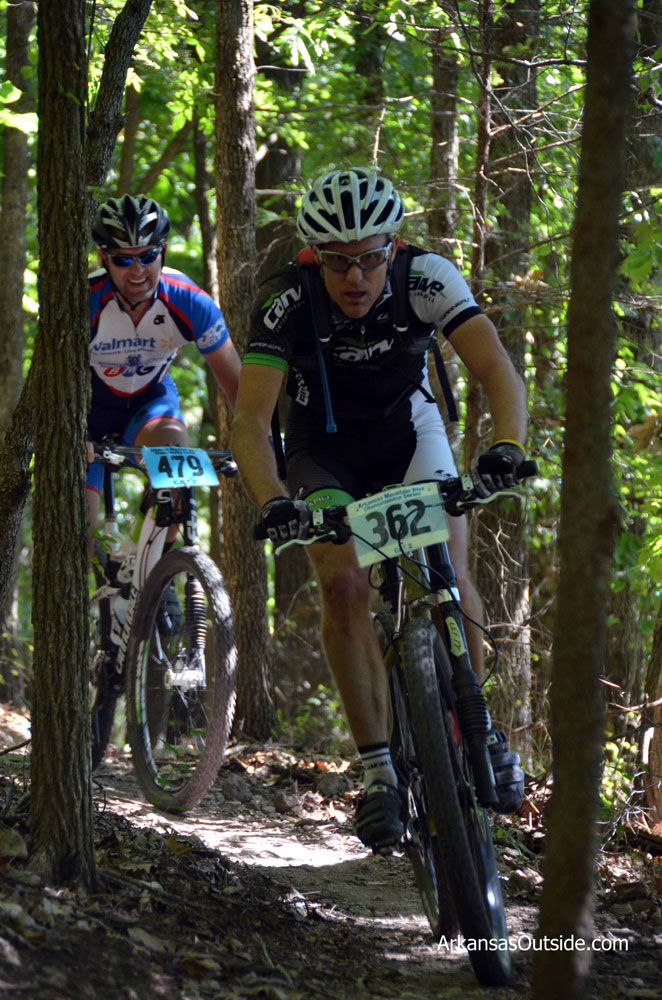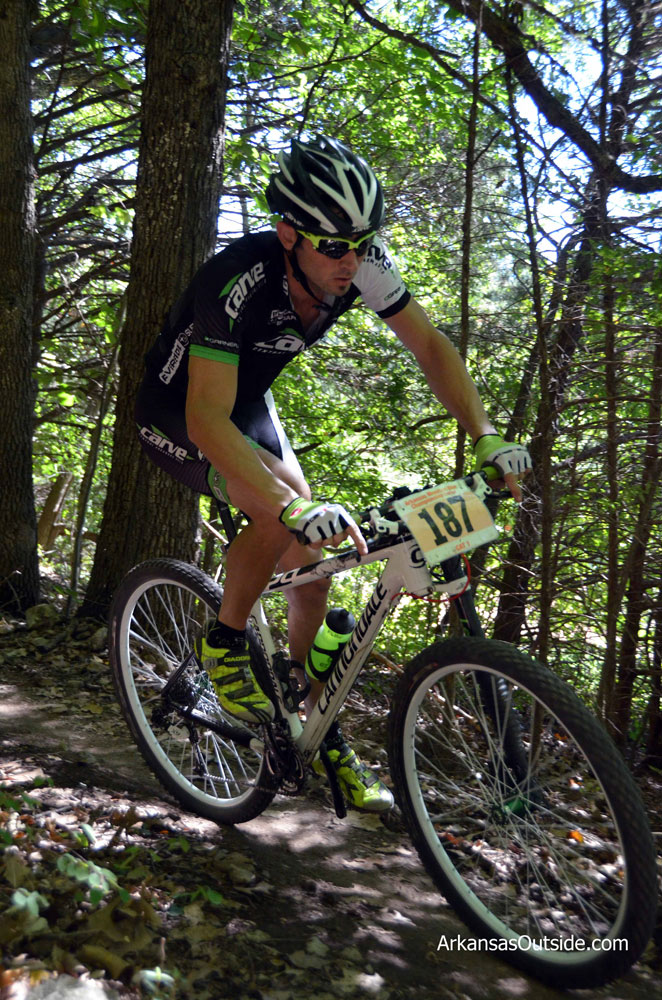 Spectators had many opportunities to watch the racers coming through or they could enjoy a band, trials riders and a giant airbag where those who want to get up in the air could test their wings.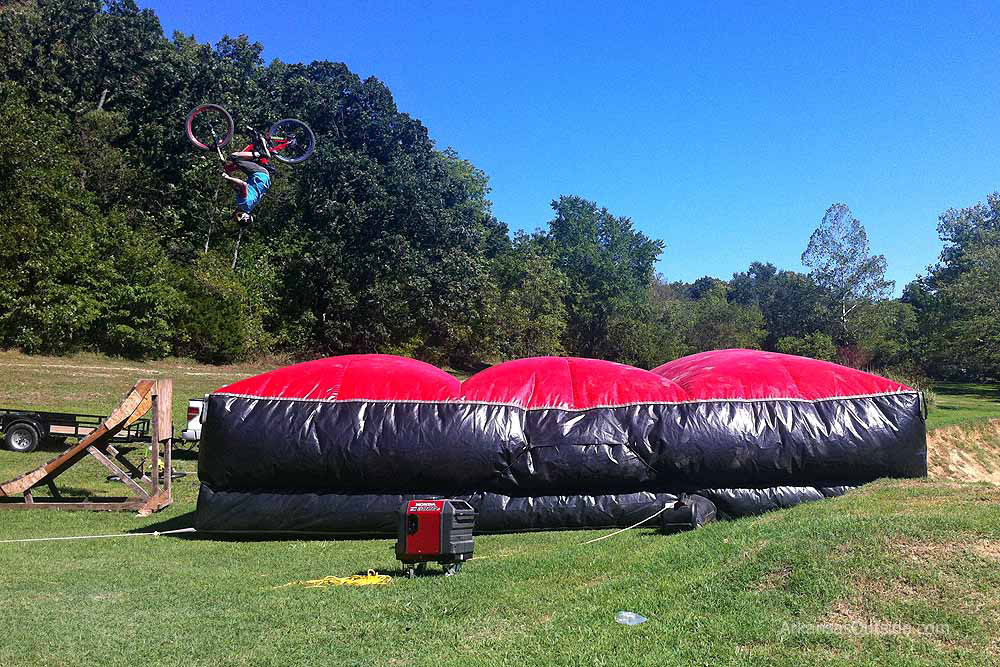 Get to know the world-class trail systems in Bentonville.
Other series races we've covered this year include
Next weekend join us at Devils Den State Park for the Northwest Arkansas Mountain Bike Championship.