…or run. It's not always about racing or even a personal best. Sometimes, often the best times, are the days you just head down the trail. This past weekend a lot of us had the chance to just head down the trail, some ran, most rode. We enjoyed being in the woods on a warm Spring day, thanks to Central Arkansas Trail Alliance (CATA).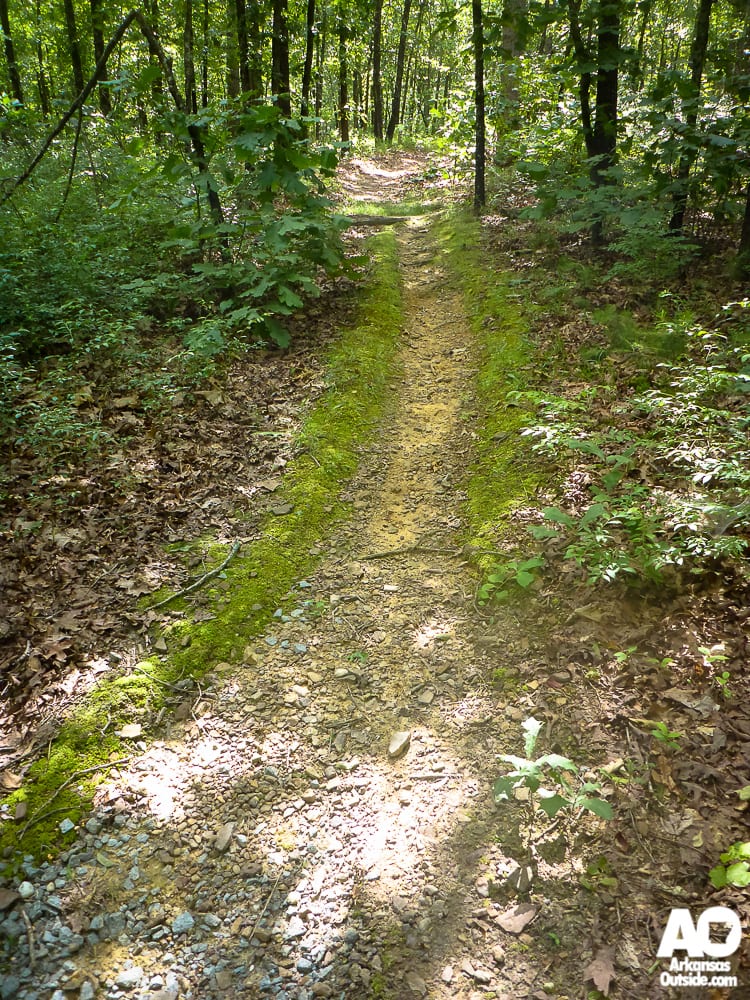 A couple of months ago, members of the CATA board decided it was time to introduce more people to the trails at Camp Robinson. CATA members, led by Basil Hicks,  spent a lot of time getting the trails in nearly perfect shape. With thirty to forty miles of diverse trails, trails to challenge you, trails to learn on, trails to put a smile on your face, they came up with a new event giving outdoor enthusiasts the chance to run, ride, or maybe even do both on the trails. All-A-CARP was born.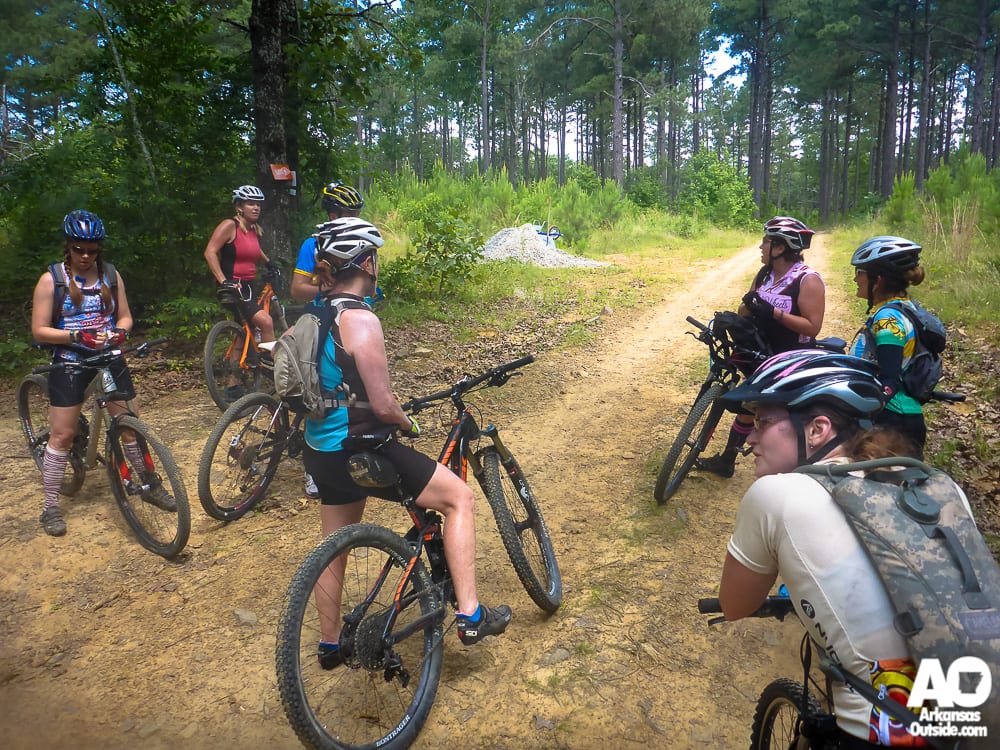 What is CARP?
For those that don't know, CARP stands for Central Arkansas Recreational Pedalers. Back when trails first started being built at Camp Robinson, the area was open for just about anyone who wanted to come in to ride. Eventually, Camp Robinson officials decided they wanted to tighten things up a bit and required that the mountain bikers form a club that had dues and insurance, CARP was born. For a long time CARP cards were the way to get on the Post. They could be purchased at any bike shop in town for $10 a year. CARP is no longer around, that's another story, but CATA has picked up the mantel and today the trails are in the best shape ever, access to the post is the easiest it's been in years and big things are happening out there.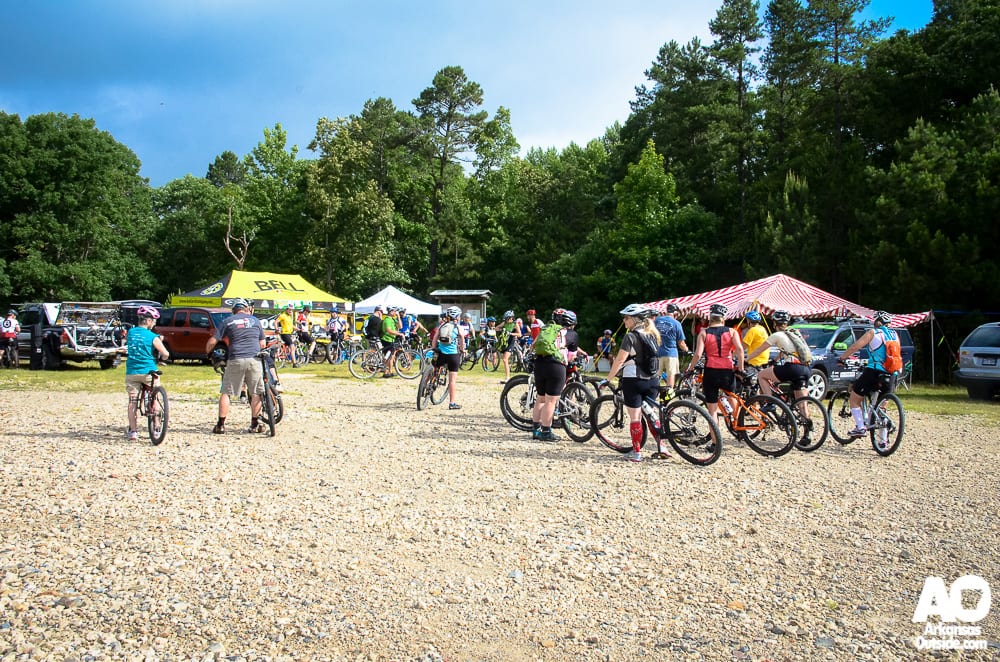 The idea of All-A-CARP was to have a ride that covered almost every trail out there. Of course, with that kind of mileage it wouldn't be inviting to the beginner cyclist; distances and difficulty were broken up into different rides with long technical rides for the experienced riders,  and shorter rides, beginner rides, and kids rides for those that wanted a smaller bite. Trail runners could choose their distance too. Volunteers showed up to cook food, handle registration, lead rides, set up aid stations on the trails and provide trailhead entertainment.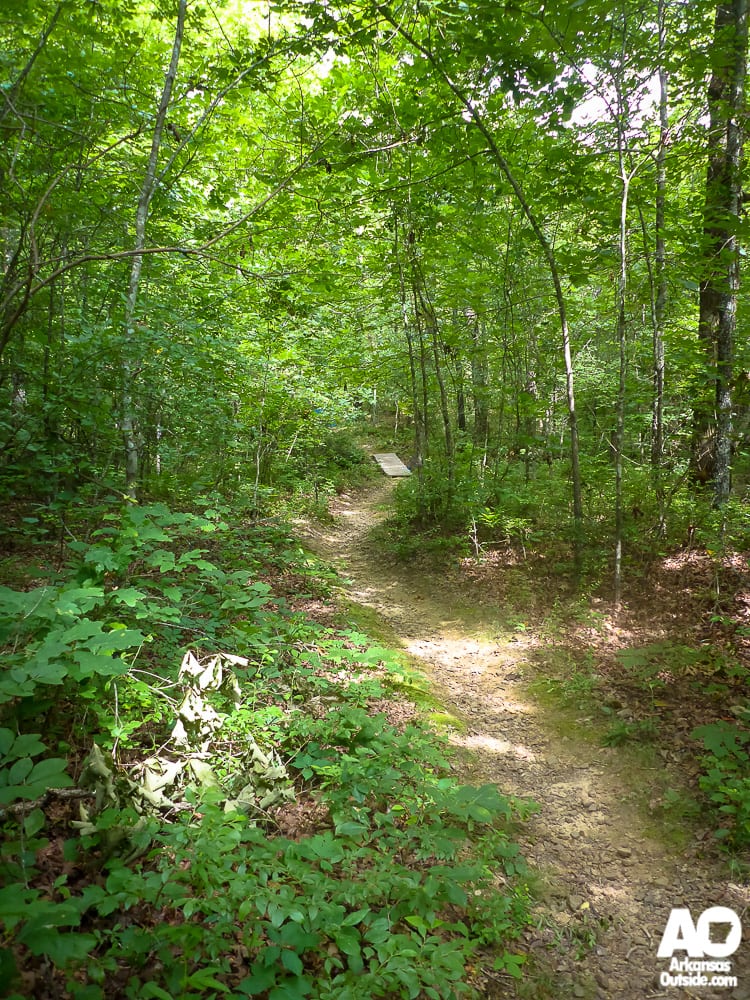 In the end, I don't know if anyone got in the full 40 miles as the party in the parking lot was tough to resist. Burgers came hot off the grill, sweet watermelon was sliced and cold beer provided by Diamond Bear Brewing was enjoyed. Music played as riders and runners came and went on the trails. It was a wonderful day of hanging out with some great people and enjoying the trails.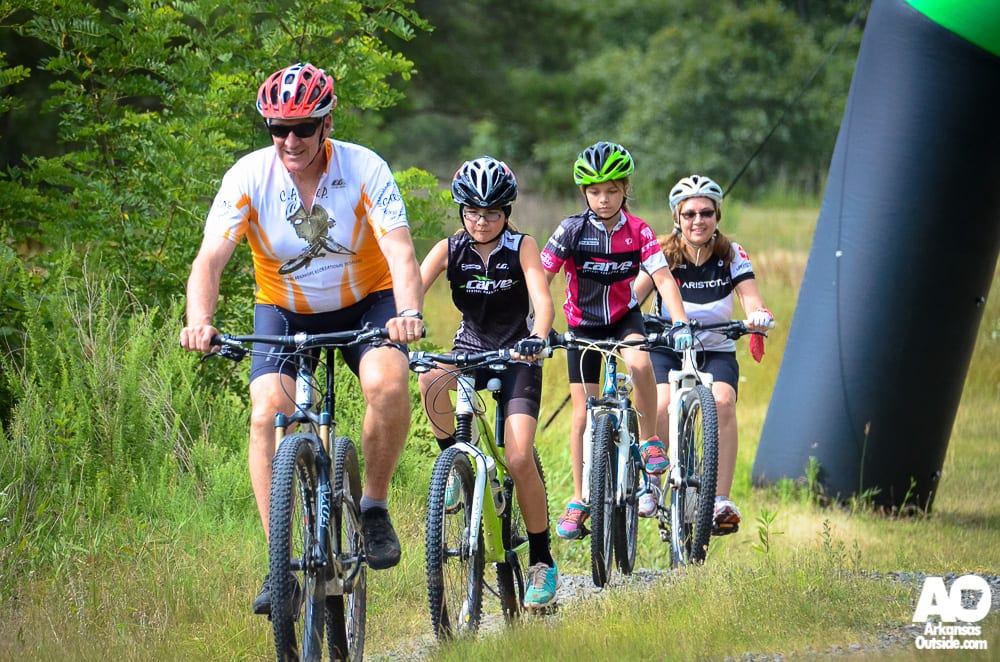 The final counts provided by CATA President Bruce Alt had the event at 117 people total including volunteers, 106 mountain bike riders, 6 runners, 80 men and 37 women, 5 kids under 18. 50 total sportsman passes, which must be purchased these days for access to the trails, were sold at the front gate. Pretty good numbers for a first year event.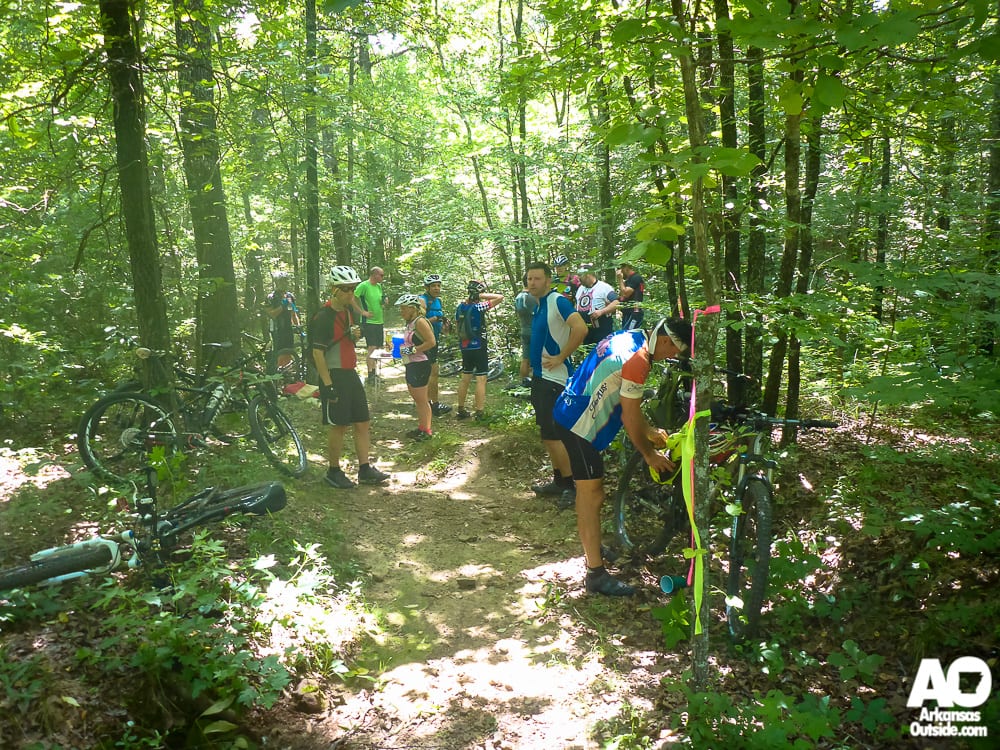 If you'd like to know more about the work of the Central Arkansas Trail Alliance, check out their website. If you need information about the trails at Camp Robinson and how to get a sportsman pass, go to our step-by-step instructions.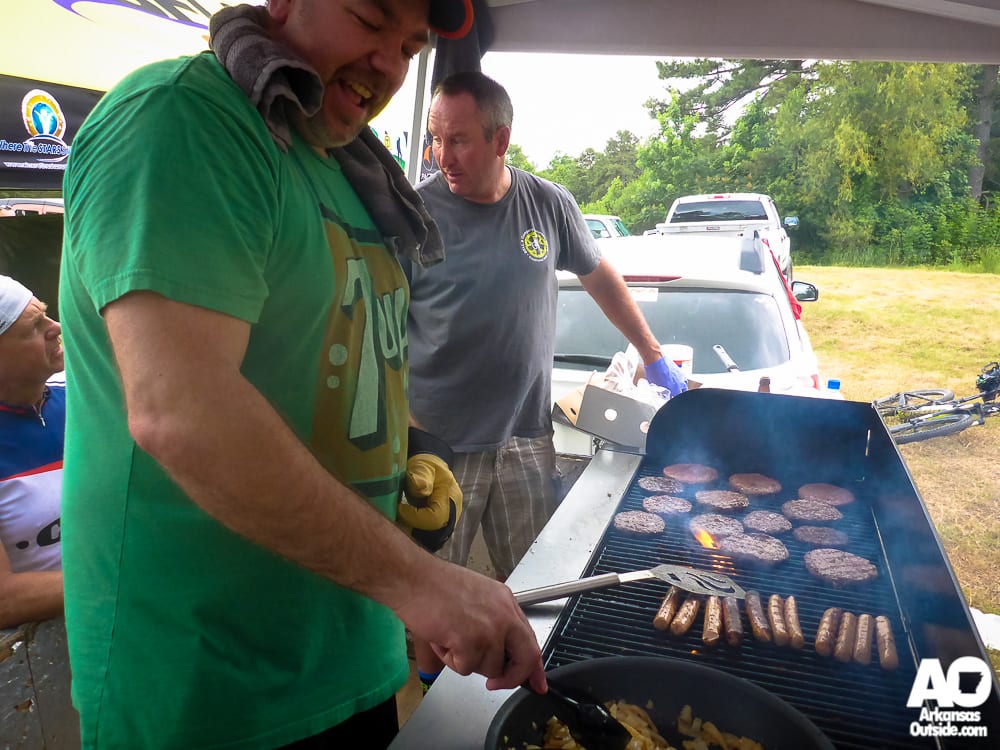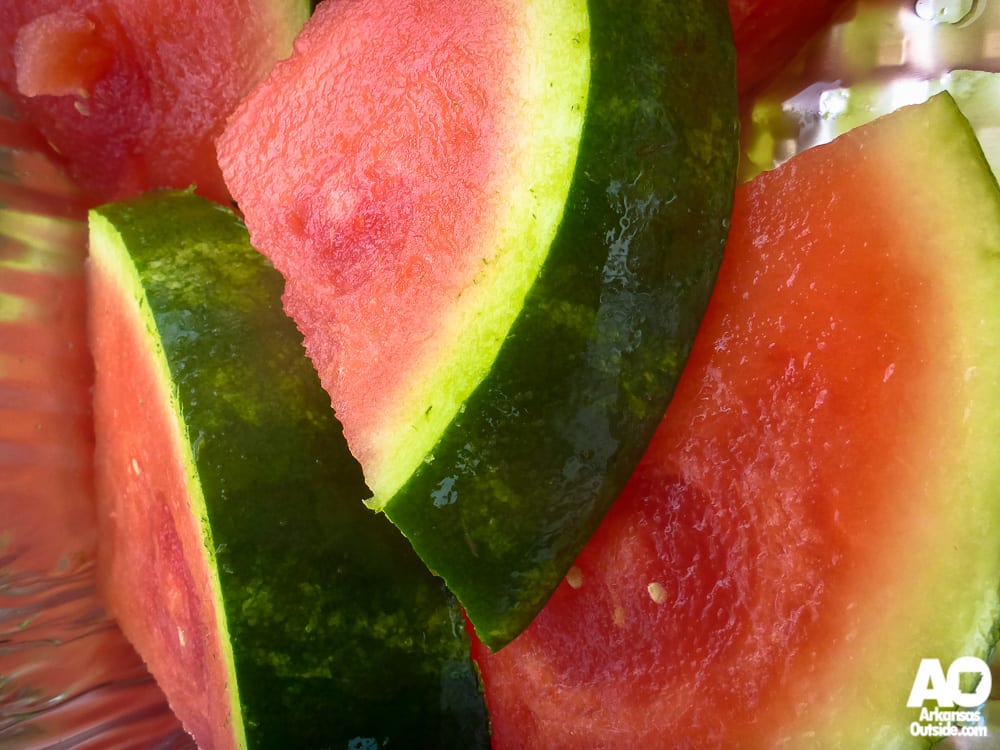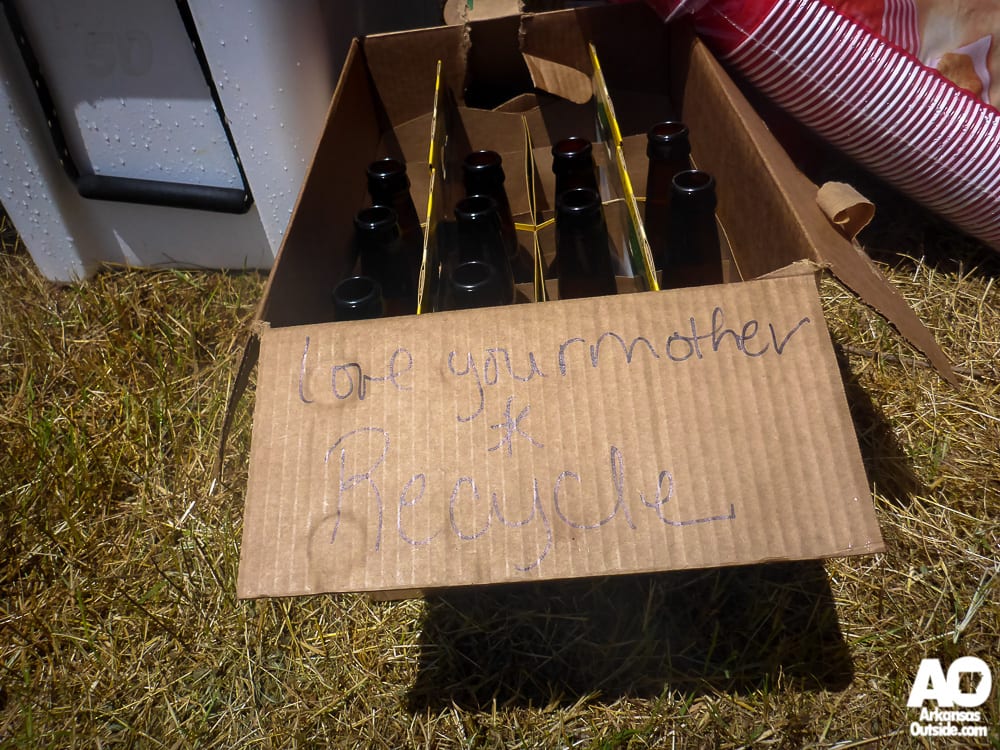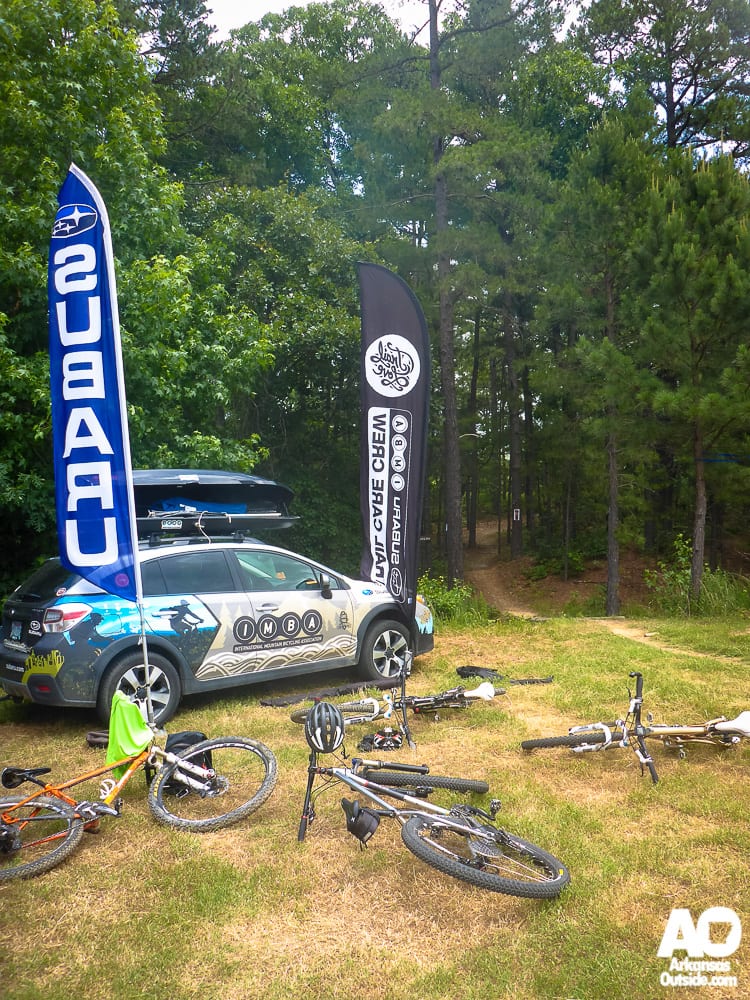 For more photos from the event go to the CATA Page.